Kitchen
The ideal solutions to design or renovate the floor, the walls and the countertop of your kitchen. Choose a customizable coating for the kitchen countertop or the wall and combine it with a design floor. Here are some creative solutions!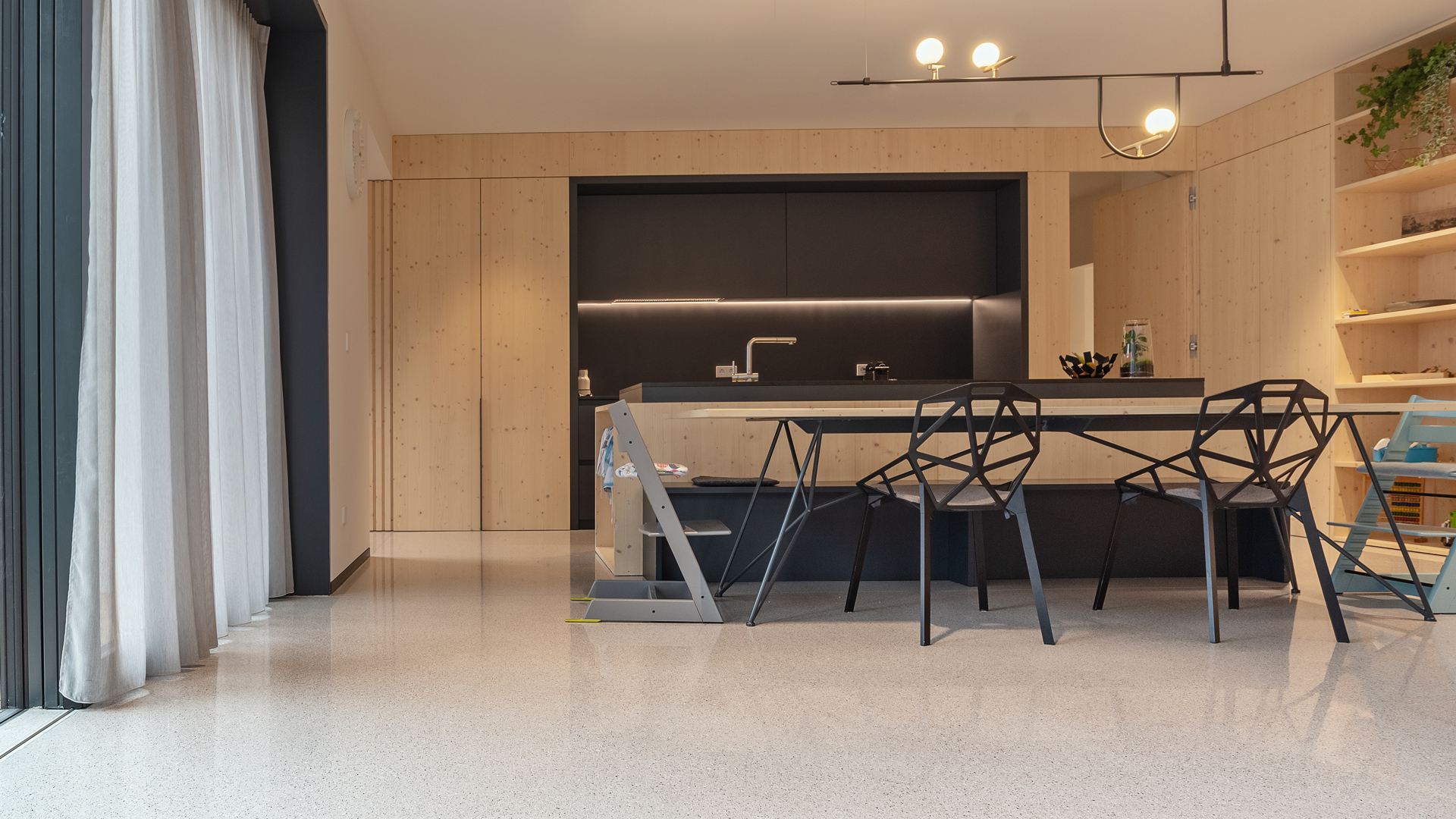 Design and modernity
Functional, captivating solutions for a welcoming and high-performing environment
It is perhaps the most lived-in room in the house. Owing to its welcoming nature or because of the conviviality it inspires, the kitchen environment requires pleasant and cosy, yet also resistant and functional surfaces.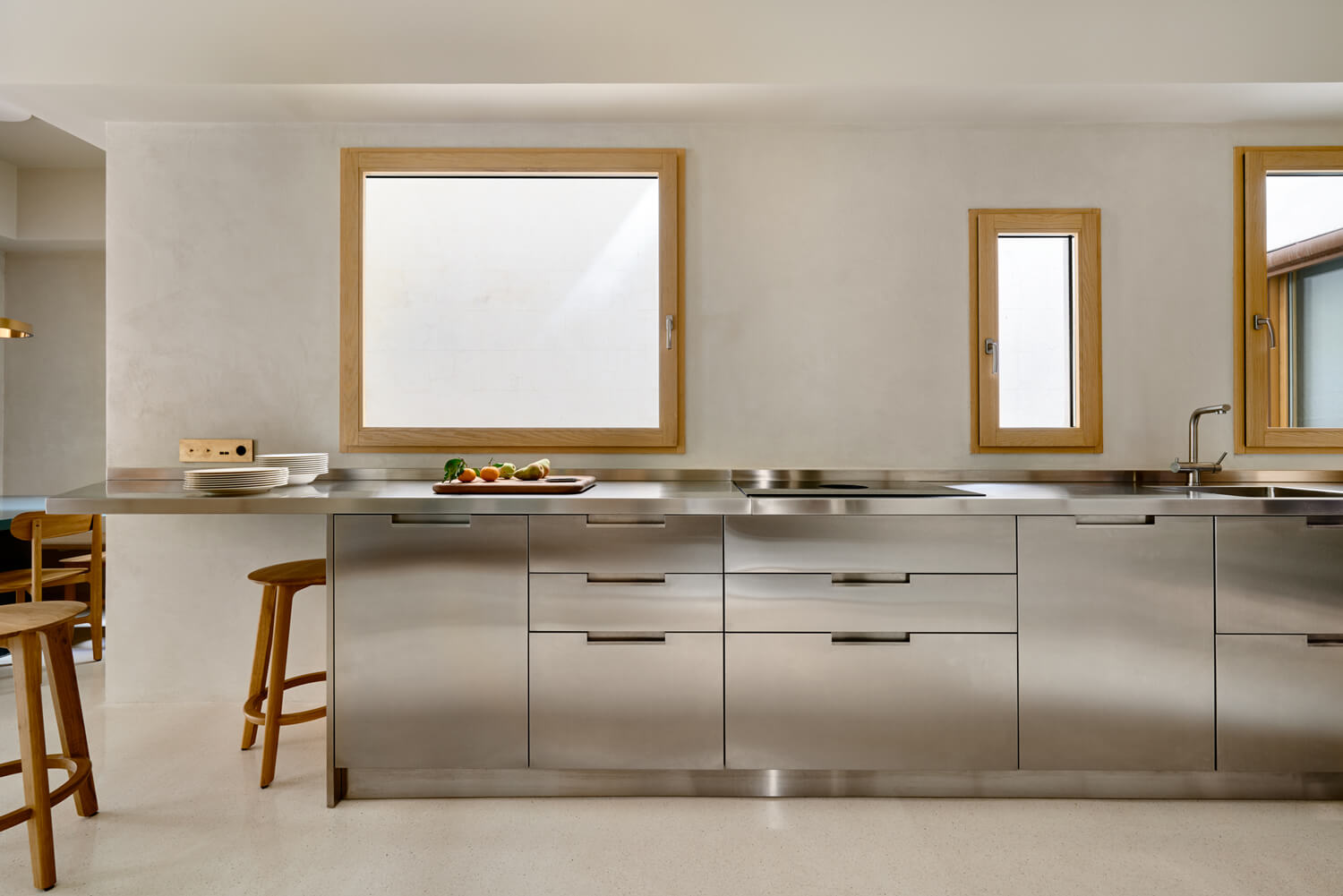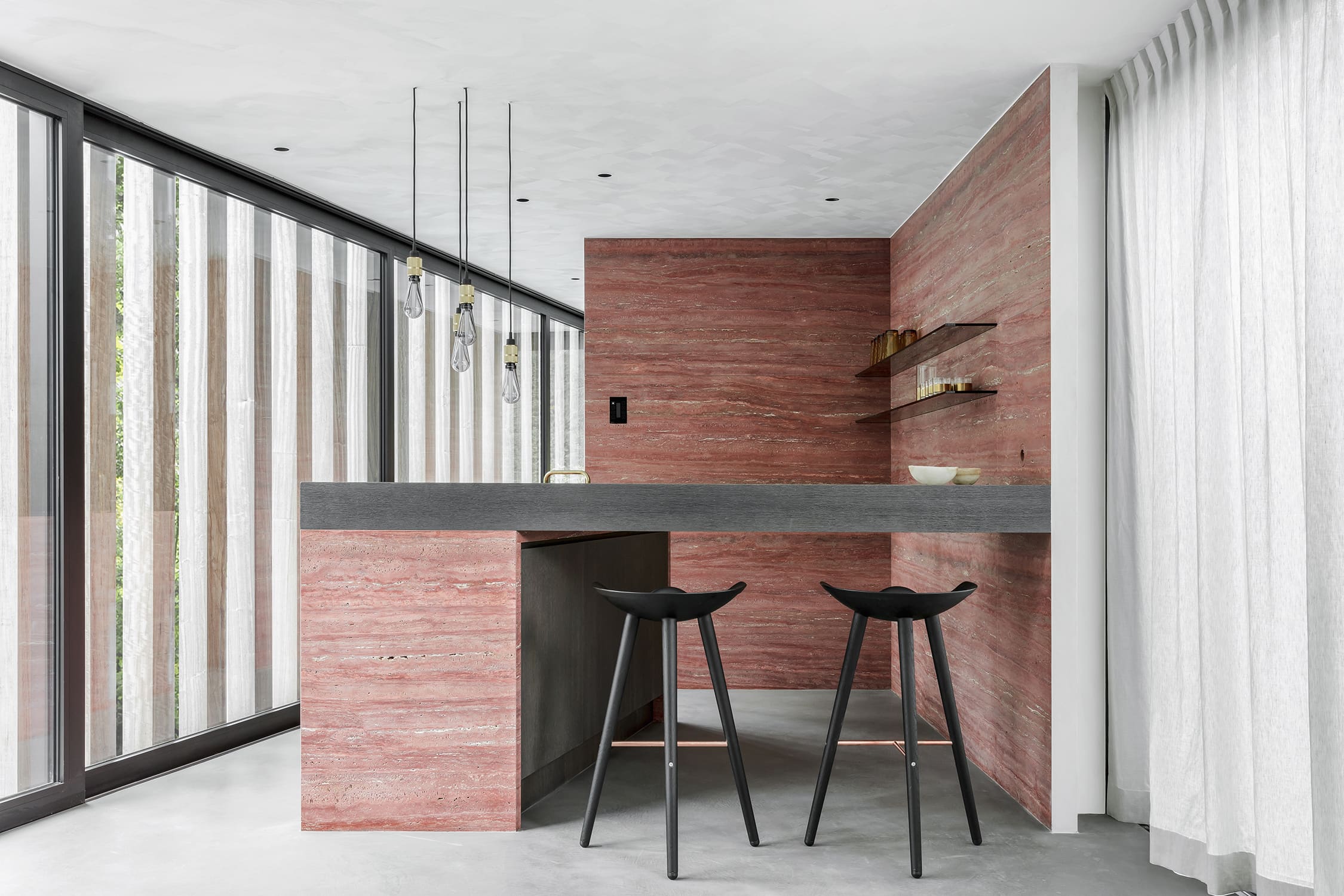 Ideal Work solutions ensure modernity and a high aesthetic value without compromising on durability, resistance and safety, which are much needed in case of small domestic accidents.
Ideal Work understands the importance of a kitchen that is not only functional, but also pleasant to experience and up to daily challenges. Ideal Work's kitchen solutions therefore combine modern and fashionable design with exceptional resistance.