Refurbishment of an old Trullo in Ostuni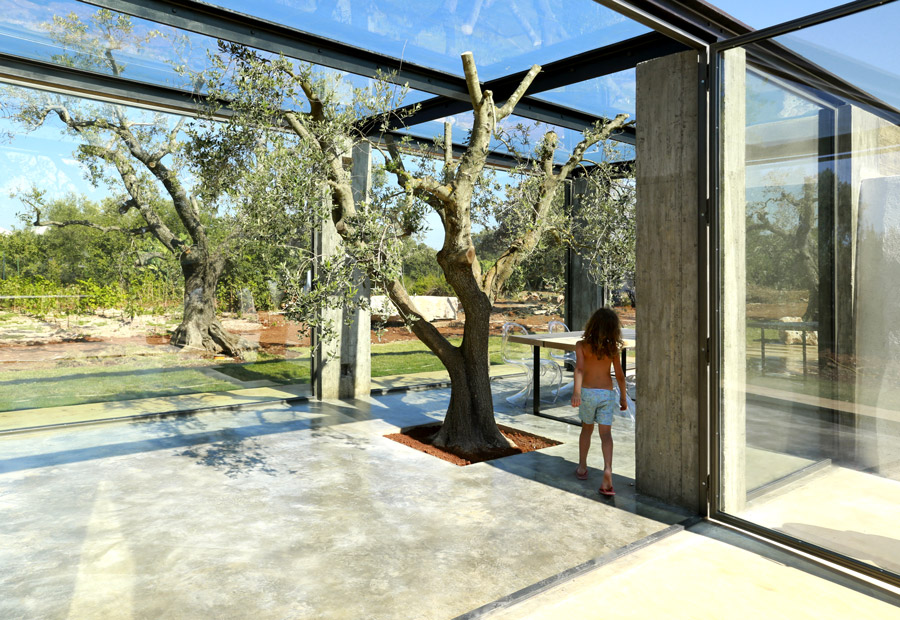 Material technology meets local tradition: Nuvolato Architop® flooring and enhanced spaces
A paradise of olive trees and lush greenery is the backdrop for a group of expertly-restored trulli.
The most original aspect of the project is the innovative, totally transparent glass room: this space, which was once a storeroom for agricultural tools, has now been transformed into a new environment which acts as an extension of the living area. The glass cube surrounds an immense, centuries-old olive tree, a genuine natural masterpiece.
The project, managed by architect Enrico Maria Cicchetti (EMC Architects) in collaboration with engineer Francesco Palmisano, aims to breathe new life into buildings steeped in history, typified by Apulia's famous trulli. It does so by enhancing them with modern elements such as Ideal Work's Nuvolato Architop® flooring, which sits discreetly alongside the existing architecture.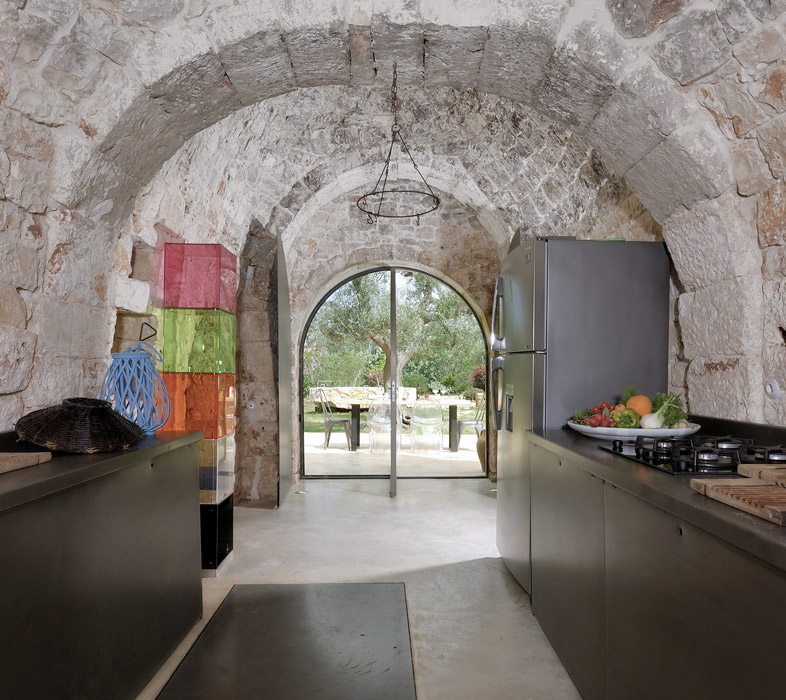 The result is a clean and modern space which creates a pleasant contrast with the traditional architecture of the trulli whilst at the same time blending in. Nuvolato Architop® flooring was also chosen for the building's interior surfaces: its gentle yet dynamic "concrete effect" highlights the brightness of the spaces and complements the furnishings.
Ideal Work materials were also used for the swimming pool steps: the "stone effect" stamped concrete contrasts wonderfully with the clear blue water and lush green landscape.
Date: 2016
Designer: Arch. Enrico Maria Cicchetti, Studio Emc
Place: Ostuni, Italy
Solutions chosen for Refurbishment of an old Trullo in Ostuni