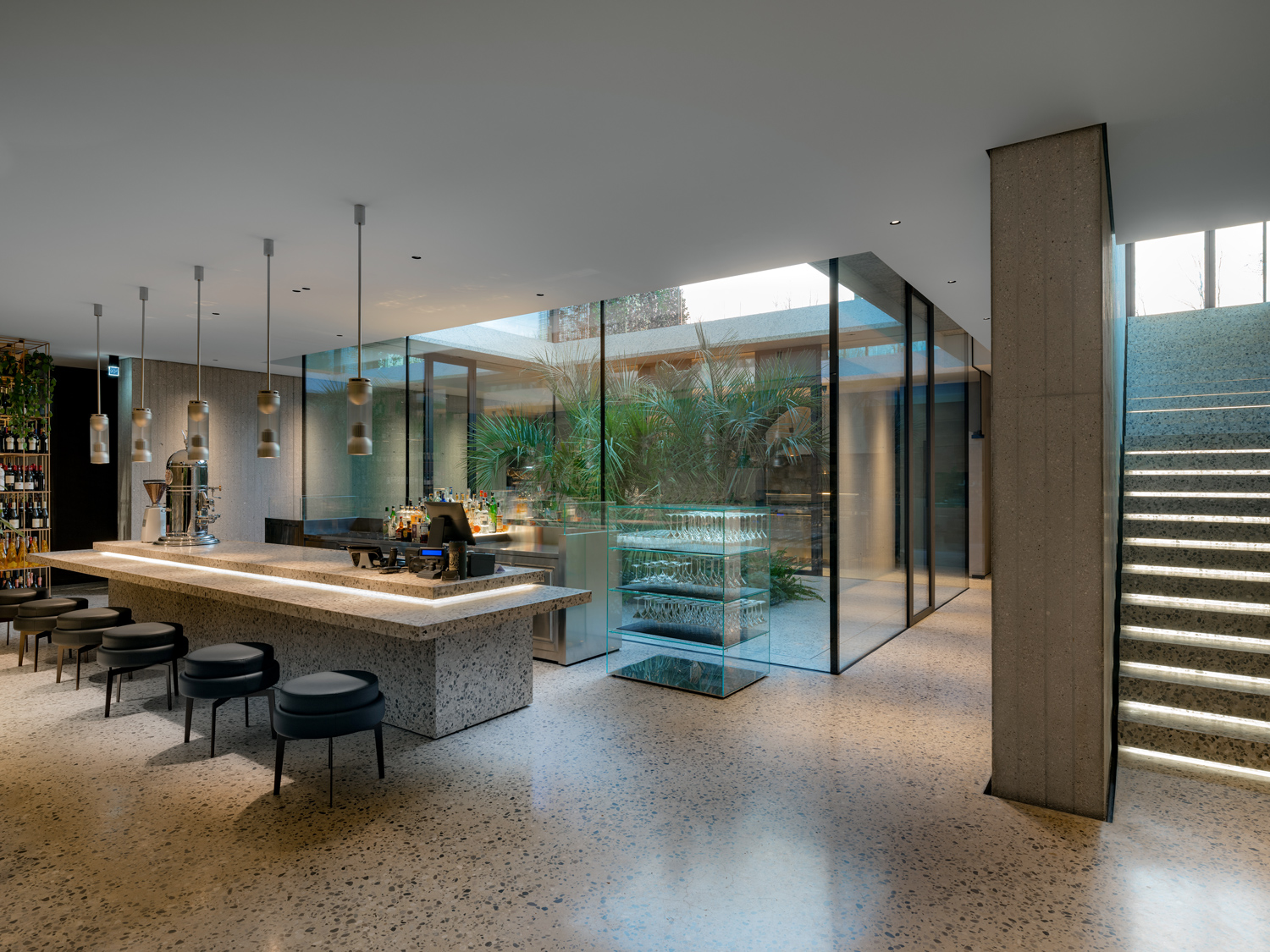 Lixio®+
Lixio®+ is a new version of Lixio®, Ideal Work's system that reproduces the iconic, classic terrazzo floor.
Lixio®+ is characterised by a different look, a result of using larger aggregates (5-12 mm) and by a newly developed application technique which slightly increases the floor's thickness.
Why choosing Lixio®+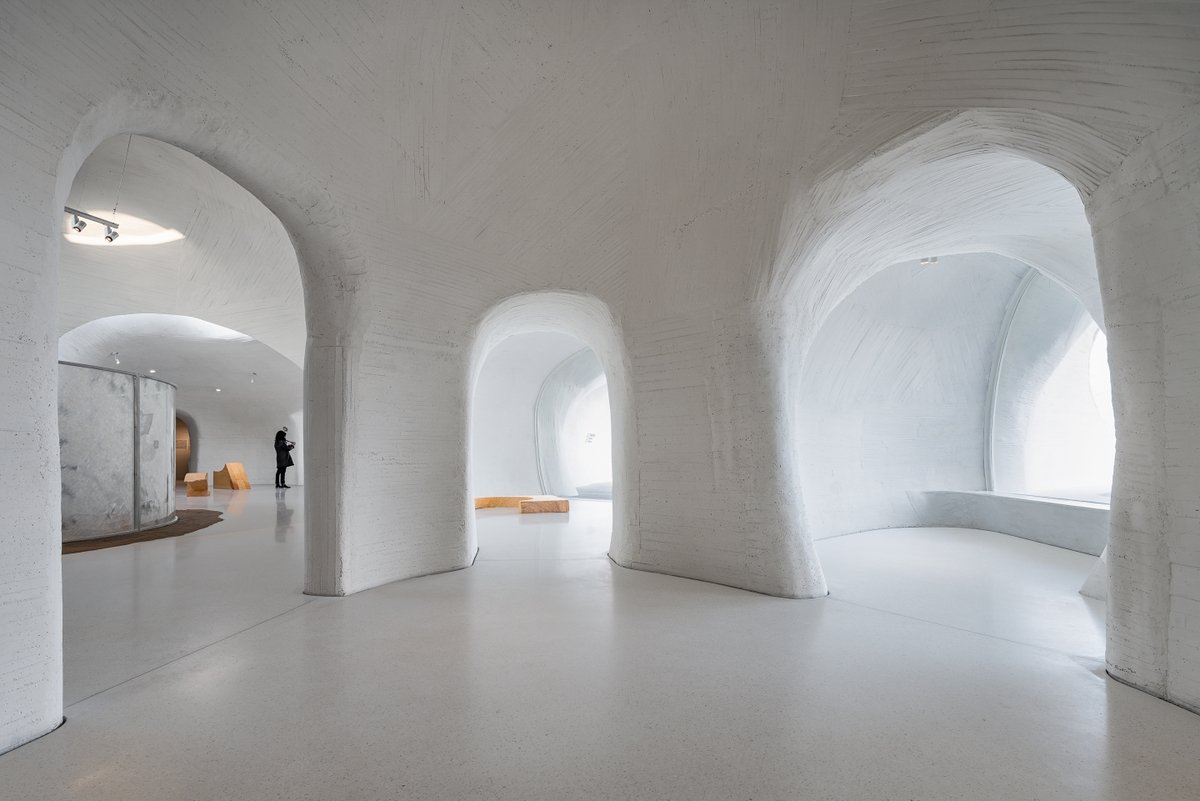 A new "Renaissance"
Lixio®+ allows the use of valuable marble aggregates from any source, even local to the project; this feature has been much in demand to encourage the "Renaissance" and use of local raw materials. This ability allows the system to gain a new, sustainable quality, rooted in the local environs, without giving up on the beautiful and timeless look associated with terrazzo.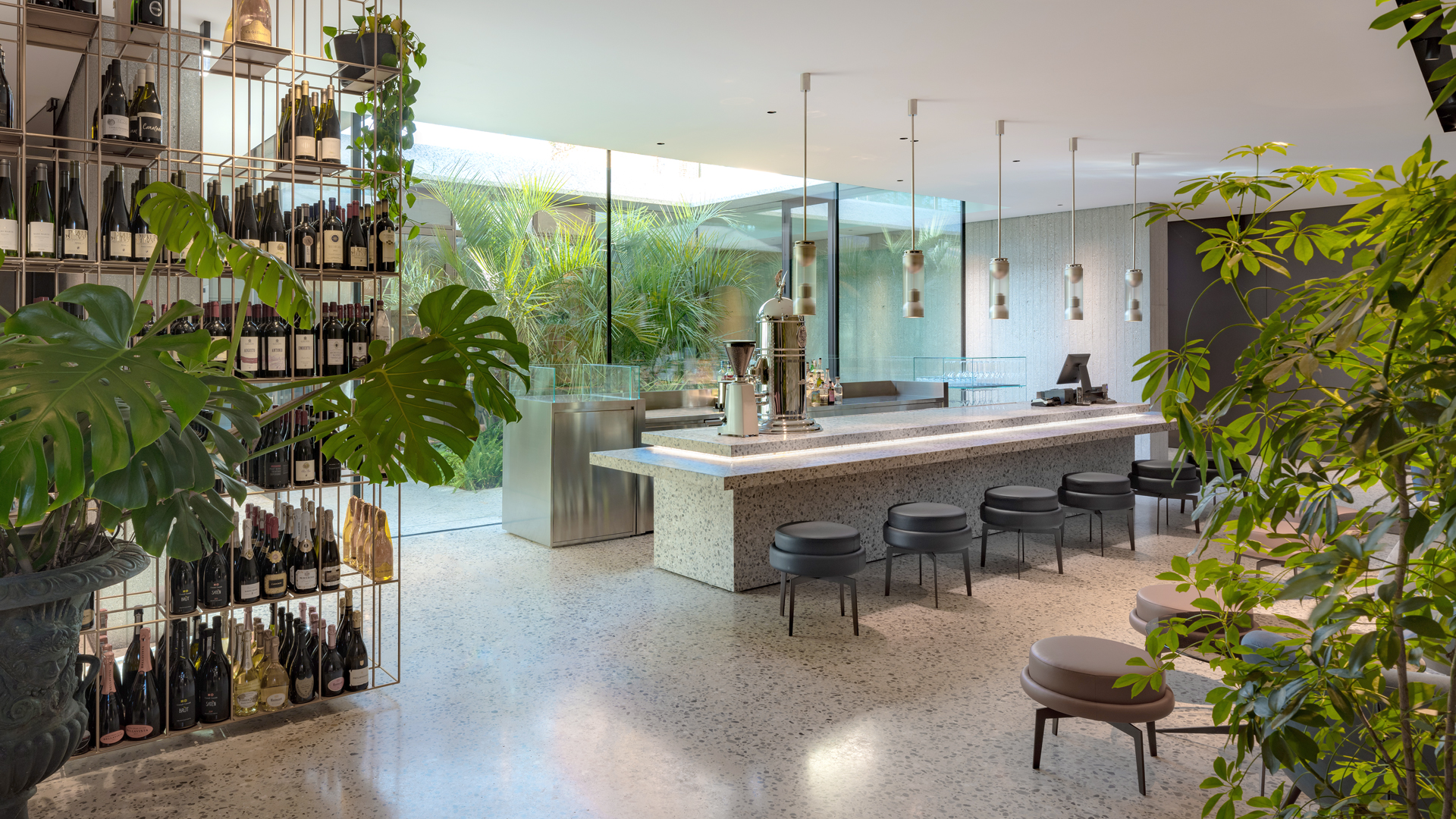 A modern classic
Classic elegance, historical charm, high reflection and value: Lixio®+ is a combination of modern and ancient traditions.
The look is that of the most noble terrazzo floors, whilst che choice of materials and the application technique reflect Ideal Work's continuous and innovative research in high-performance, high-quality eco-friendly solutions.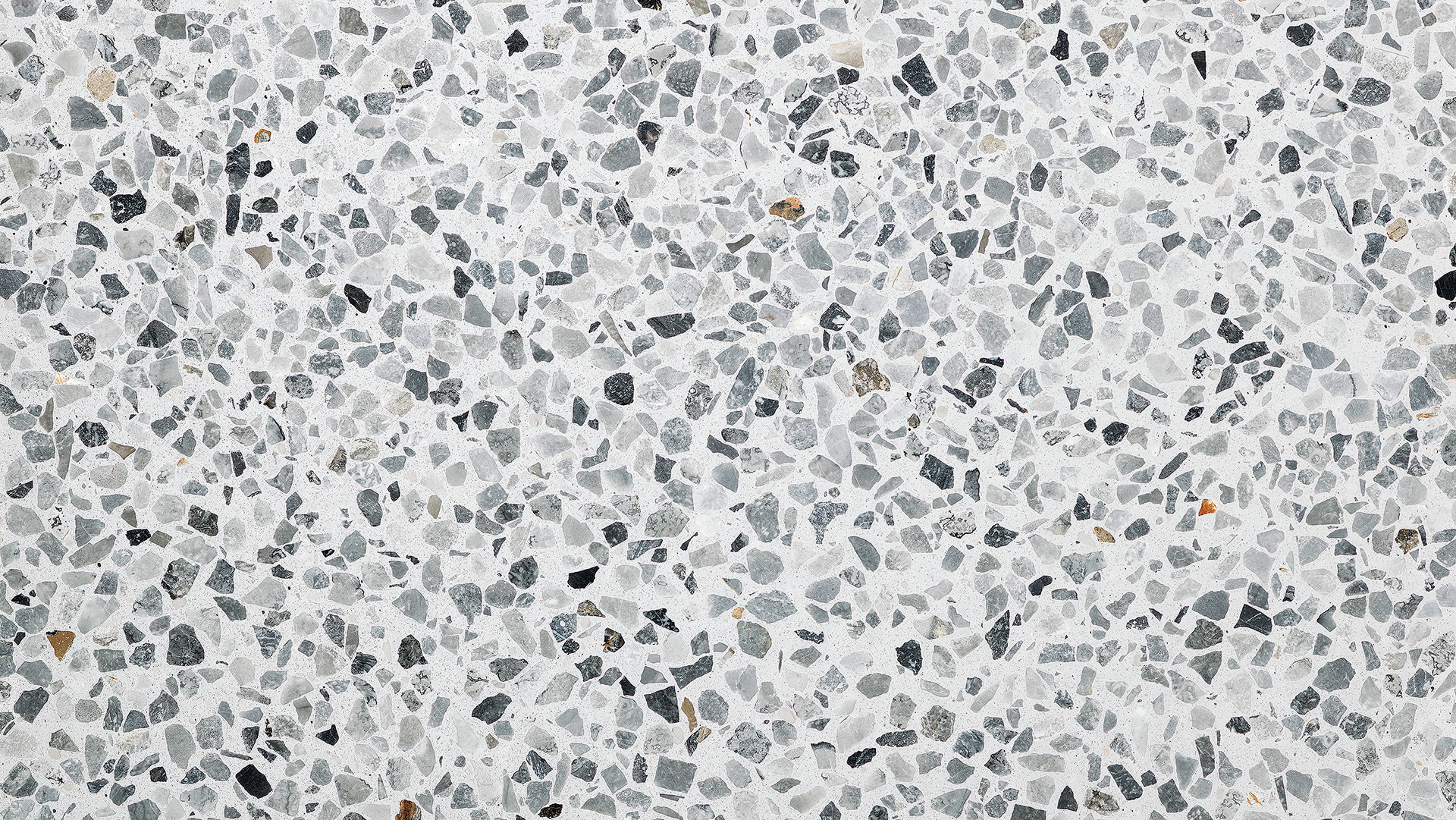 Marble and colours: endless combinations
Through aggregate size and colour choice, Lixio®+ offers endless combinations that make it a completely individual product, based on the designer or client's own taste and style. These aspects make Lixio®+ a totally adaptable product of fine quality with the ability to have a constantly changing expression.
Latest projects made with Lixio®+
How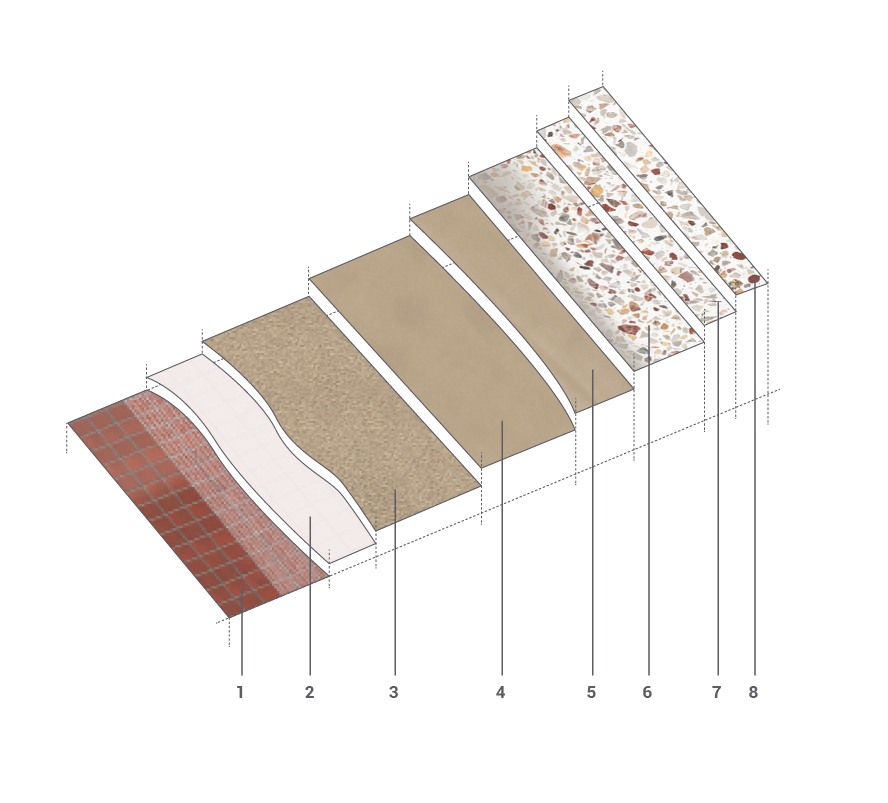 1. Surface preparation
2. Application of primer
3. Application of Lixio®+
4. Smoothing
5. Grinding
6. Grouting
7. Polishing
8. Sealer application