Stamped concrete:
The Ideal Work® imprinted slab maintains the practicality of concrete but transforms it into an attractive surface that can replicate the beauty of natural stone, rock, ceramic, brick and even wood. The price, however, is definitely more competitive than the original and the installation times are exceptionally fast by comparison.
BENEFITS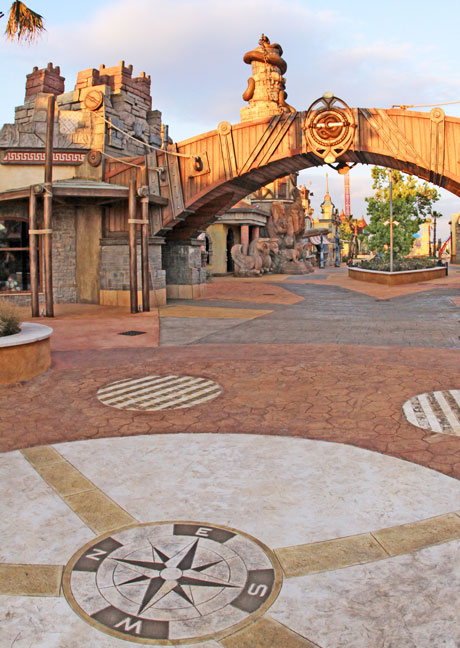 It is unique and can be customised
Do not limit your imagination: the Ideal Work® imprinted flatwork matches your personality and adapts to you. Think of a custom design you would like for your concrete and talk about it With Ideal Work® experts: you can achieve the look by using various types of colouring and texturing systems, such as coloured acids, filling of joints, Greek tiles or decorative rosettes.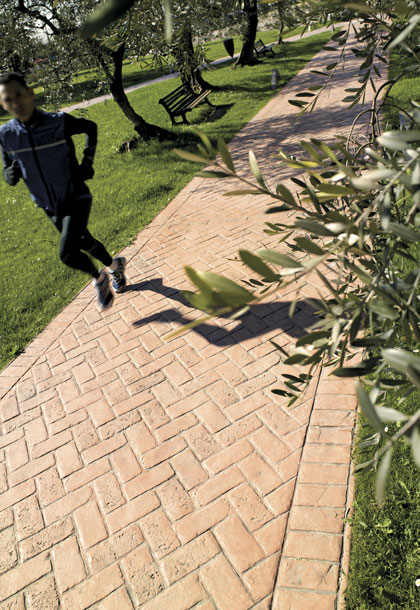 It is practical
The Ideal Work® imprinted finish is monolithic, therefore not subject to indentations or settlement. This is the big difference when compared to interlocking or natural stone finishes which can also be more sensitive to changes in temperature. The continuously reinforced slab created usingIdeal Work® systems eliminates the problem of weeds growing between single stones, making it ideal for roads, squares, bicycle paths, pavements, pedestrian areas, shopping centres, hotels, camping grounds and amusement parks (which normally require a high level of upkeep).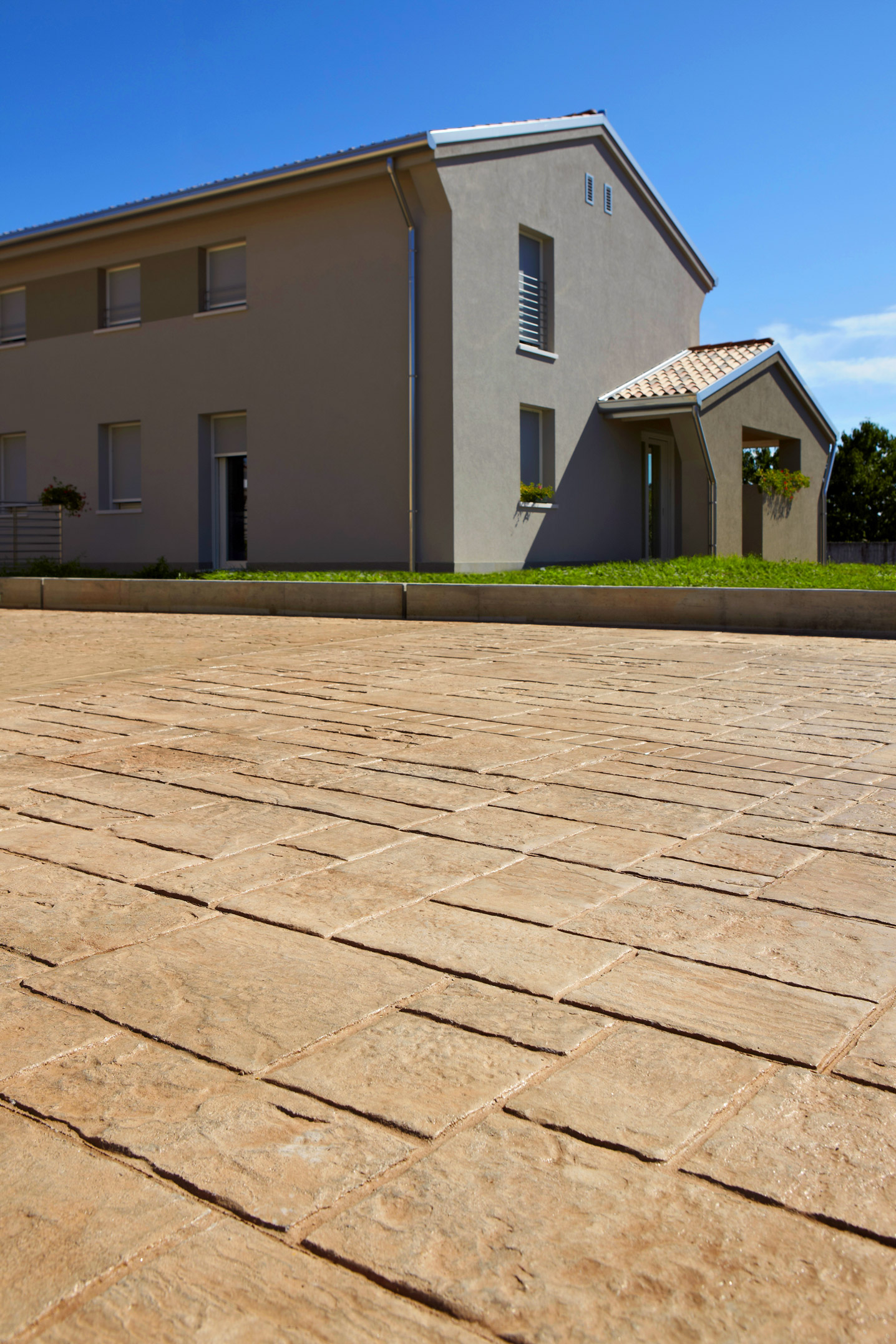 It is solid and robust
There are situations where a concrete slab is required to withstand heavy loads, such as garage access ramps, car parks or similar high vehicular traffic areas. This, however, is not a good reason to forsake giving it a much more pleasing appearance than normal concrete. In fact, the surface of Ideal Work® imprinted concrete is treated with special colour hardeners before moulding, resulting in the creation of the colour you prefer whilst doubling its normal abrasion and wear resistance.
HOW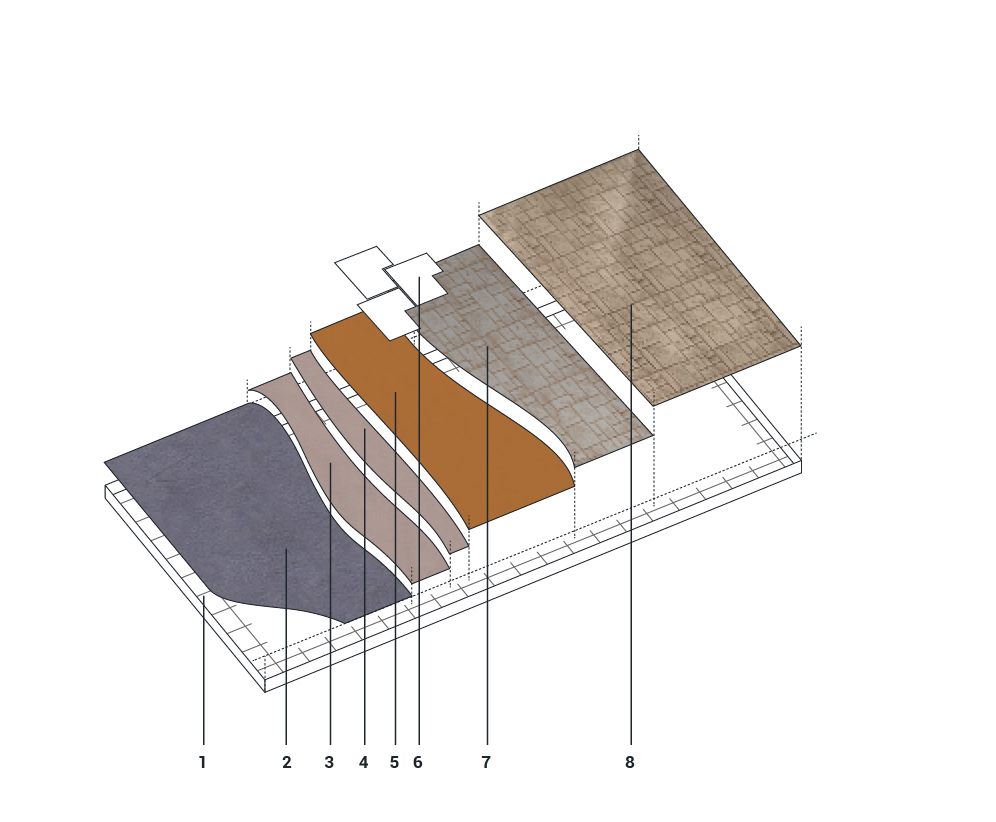 1. Surface preparation
2. Concrete placing and levelling
3. Application and incorporation of Colour Hardener
4. Finishing and smoothing of the surface
5. Application of the Powder release agent
6. Imprinting and finishing
7. Washing of the surface
8. Application of a protective sealer