Stamped Concrete
Non porre limite alla tua immaginazione.
Personalizza la tua soluzione come meglio preferisci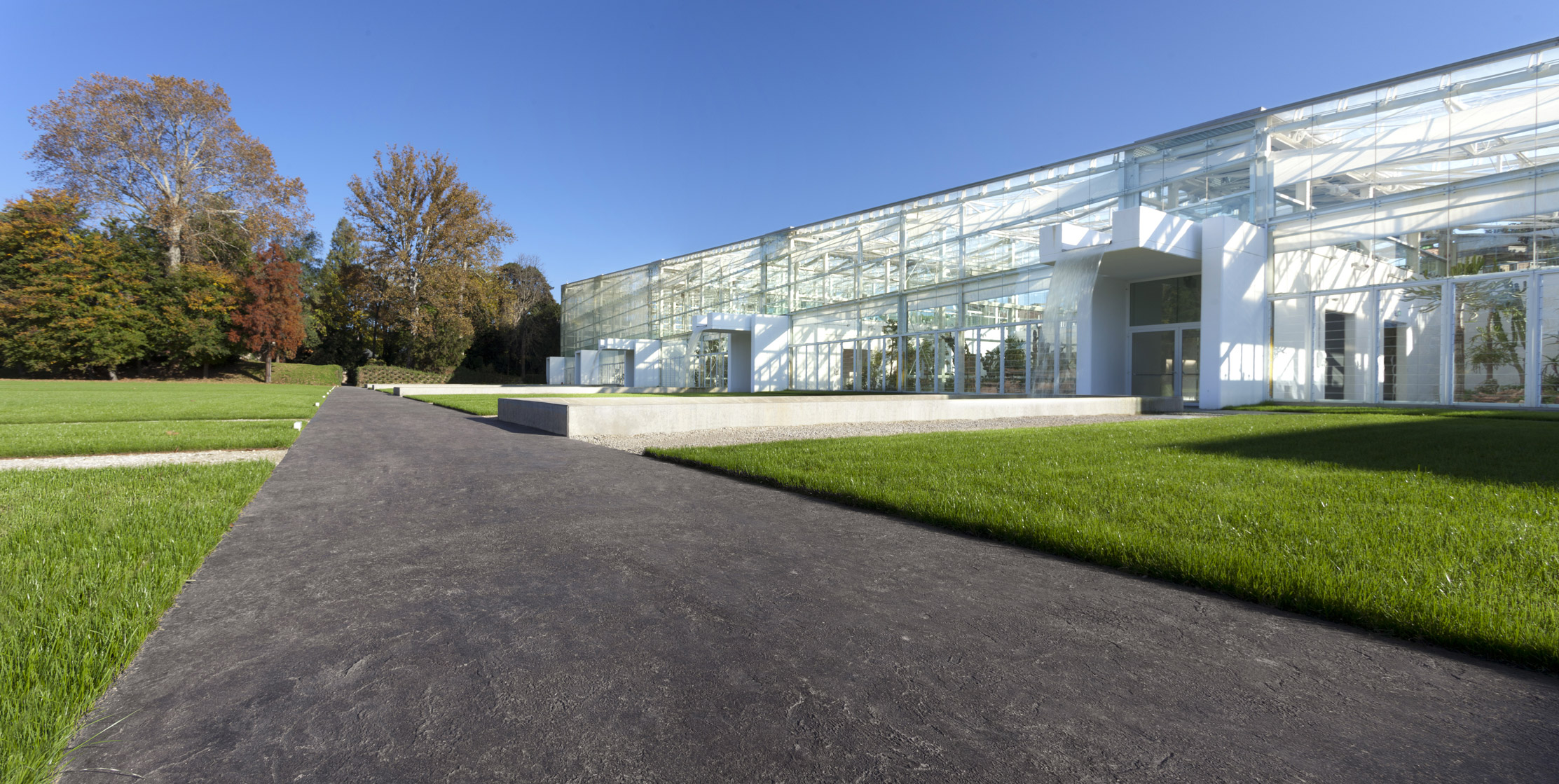 Stamped Concrete
The Ideal Work® imprinted slab maintains the practicality of concrete but transforms it into an attractive surface that can replicate the beauty of natural stone, rock, ceramic, brick and even wood. The price, however, is definitely more competitive than the original and the installation times are exceptionally fast by comparison.
Why choosing Stamped Concrete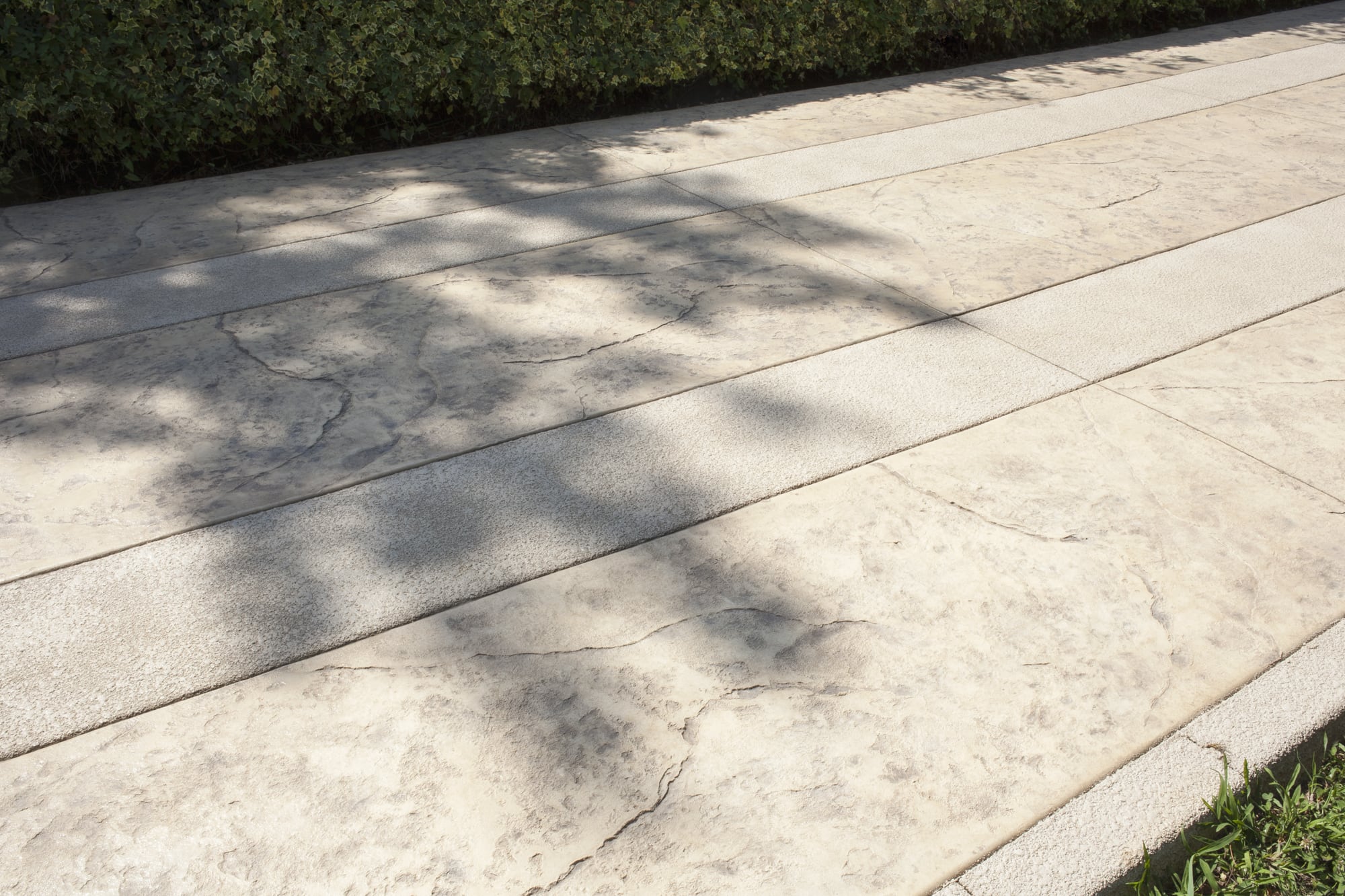 It is unique and can be customised
Do not limit your imagination: the Ideal Work® imprinted flatwork matches your personality and adapts to you. Think of a custom design you would like for your concrete and talk about it With Ideal Work® experts: you can achieve the look by using various types of colouring and texturing systems, such as coloured acids, filling of joints, Greek tiles or decorative rosettes.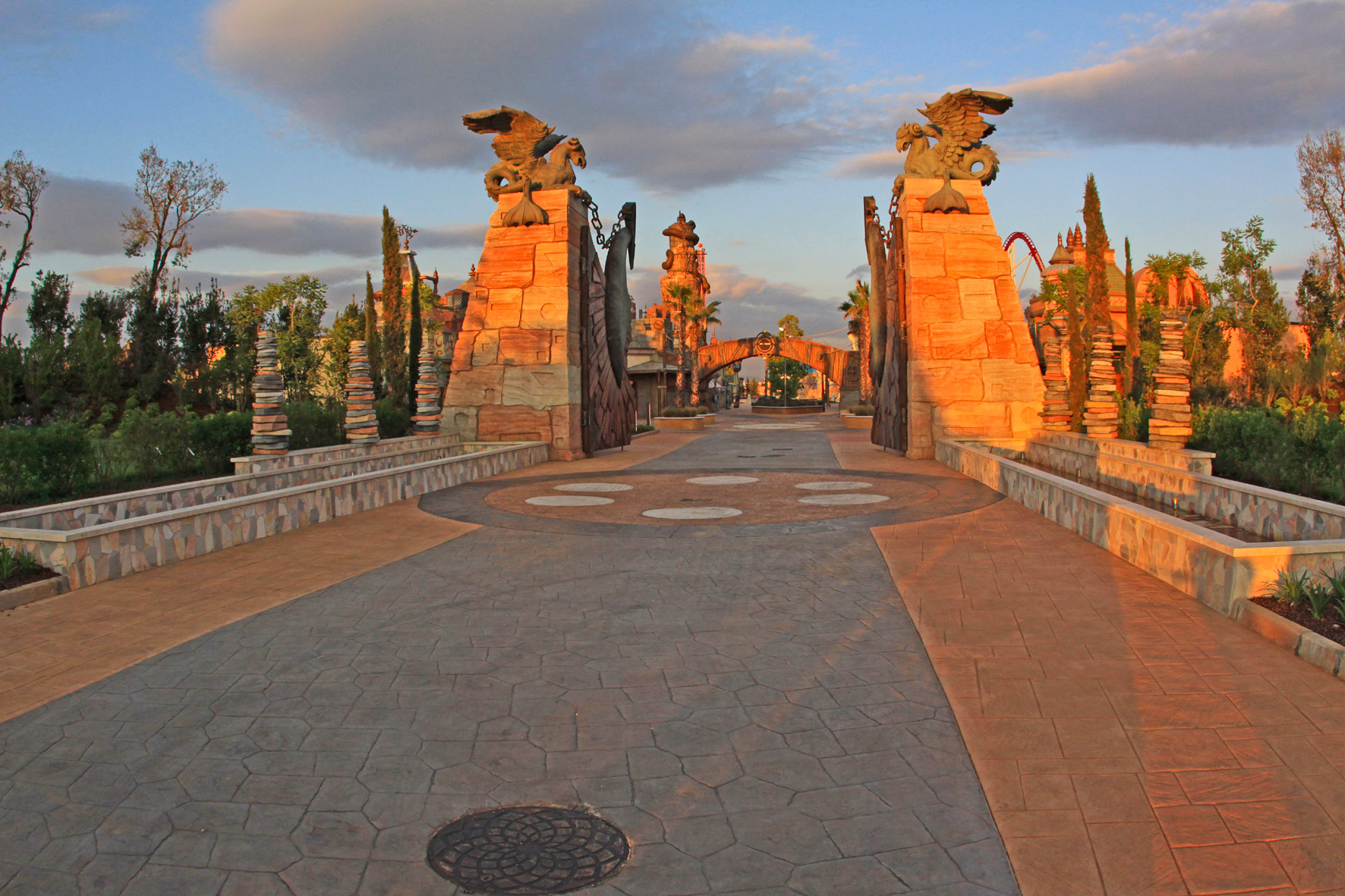 It is practical
The Ideal Work® imprinted finish is monolithic, therefore not subject to indentations or settlement. This is the big difference when compared to interlocking or natural stone finishes which can also be more sensitive to changes in temperature. The continuously reinforced slab created usingIdeal Work® systems eliminates the problem of weeds growing between single stones, making it ideal for roads, squares, bicycle paths, pavements, pedestrian areas, shopping centres, hotels, camping grounds and amusement parks (which normally require a high level of upkeep).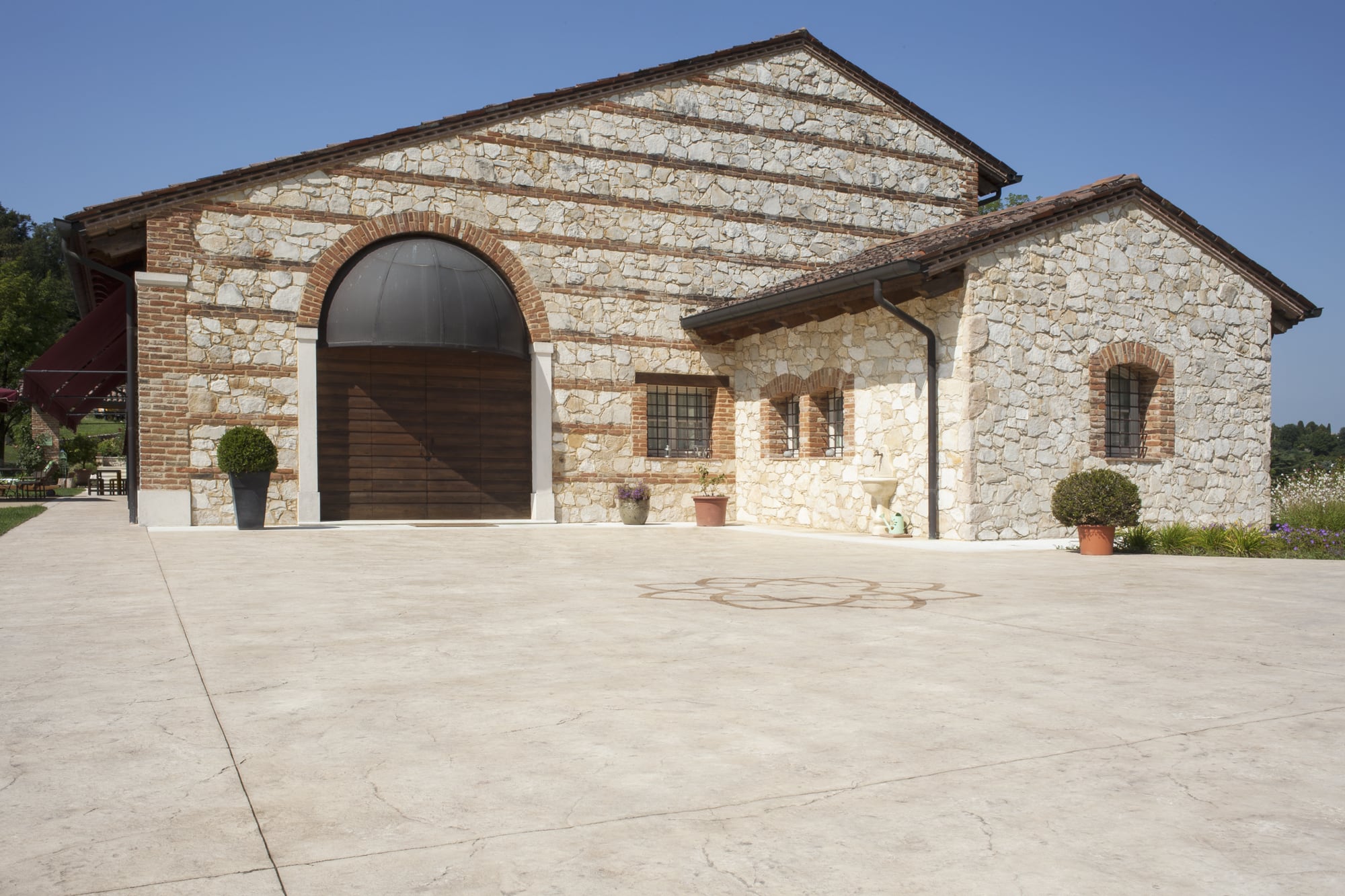 It is solid and robust
There are situations where a concrete slab is required to withstand heavy loads, such as garage access ramps, car parks or similar high vehicular traffic areas. This, however, is not a good reason to forsake giving it a much more pleasing appearance than normal concrete. In fact, the surface of Ideal Work® imprinted concrete is treated with special colour hardeners before moulding, resulting in the creation of the colour you prefer whilst doubling its normal abrasion and wear resistance.
Latest projects made with Stamped Concrete
How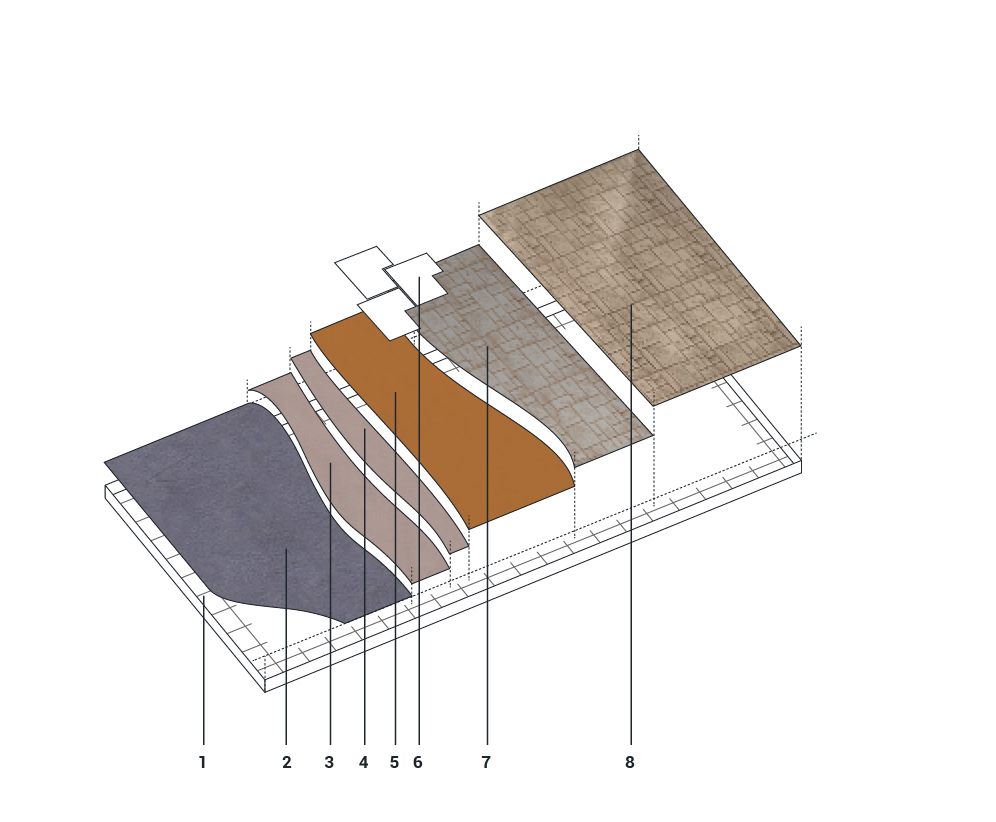 1. Surface preparation
2. Concrete placing and levelling
3. Application and incorporation of Colour Hardener
4. Finishing and smoothing of the surface
5. Application of the Powder release agent
6. Imprinting and finishing
7. Washing of the surface
8. Application of a protective sealer
They are neither tiles nor pre-stamped blocks. All Ideal Work floors are monolithic, continuously reinforced surfaces, created on a unique cast-in-place concrete slab and therefore not subject to subsidence or settlement. This is the great difference between continuously reinforced concrete slabs and unit pavers/blocks/tiles or natural stone all of which, moreover, are more sensitive to thermal shocks. Ideal Work additionally eliminates the problem of weeds growing between individual units and the slabs created are perfect for roads, yards, cycle tracks, footpaths, pedestrian areas, shopping centres, hotel, camp sites and amusement parks that usually require great maintenance.
Based on the season and the complexity of the site, a team of Ideal Work installers is able to lay around 200 m2 of stamped in around 4-5 days. The concrete is ready to be walked on after just a few hours from completion, while heavy loads must wait for the normal concrete setting and curing times. Based on the project's specifications and the loads involved, we recommend that you consult an Ideal Work installer.
The slab can be kept clean simply by sweeping and washing the surface with normal water cleaner or other similar systems. It is recommended to wash the floor periodically with water and a standard neutral (not acidic) detergent. Based on the type of traffic, it is recommended over the years to apply a new coat of protective resin in order to keep the stamped floor protected and beautiful. Every 5-8 years, it is recommended that extraordinary maintenance is carried out.
Ideal Work stamped concrete has the advantage of creating the screed and finish in a single phase. The personalisation of the shapes and colours does not bear any additional costs. Unlike traditional stone or self-blocking floors, the price per square metre is the "full" price, that is, there are no additional ancillary costs such as, for example, curbs, edgings etc…
The flexibility in application of this flooring system means small and large surfaces can be created. Usually, for less than 30 square metres, a set price is given.
If applied properly, the resin protects against accidental oil spills. It is strongly recommended to remove oil marks with soap and water as soon as possible.
deal Work is the leading company in the European market

Established in 1997

Certified ISO 9001

Our products are tested by indipendent laboratories

Qualified installers thanks to constant training

References all around the world
Ideal Work makes available many types of textures and shapes, from the most irregular to the most regular. To discover all the possibilities, consult the stamps catalogue.
Generally, it is possible to create any type of colour scheme. Ideal Work makes available more than 500 possible combinations of base and tone colours. It is always wise to consult your Ideal Work installer for recommendations on the most suitable combination for your project.
Ideal Work designs and colours incorporate lime-proof pigments with the maximum resistance to fading and shading. These slabs remain generally unaltered over time because the finish is monolithic and is incorporated within the concrete itself. In addition, they have additional resistance to ultraviolet rays because through protection with the appropriate Ideal Work Sealer resin. Ideal Work stamped floors have been sold for more than 15 years in countries with very hot climates and their aesthetic characteristics have remained visually unimpaired.
The colour comes from the combination of hardener (base colour) and release agent (tone colour) chosen. The hardener is incorporated into the fresh concrete surface which gives the flooring the base colour and becomes part of it. Ideal Work flooring designs and colours remain unchanged over years because they are integral to the slab itself.
The thickness of the floor depends on the traffic and the type of loads that the floor must support. Based on this information, the thickness, type and mix design of concrete to be used is determined. As a guide, the thicknesses used in normal conditions are the following: 8-10 cm, pedestrian only areas, 13-15 cm, light vehicle traffic areas (cars), 18-20 cm, medium-to-heavy vehicular traffic (cars-lorries). These values are entirely indicative and should be used as such. It is the task of the designer to establish the thickness and resistance of the concrete based on the loads (even occasional).
Generally, yes: stamped flooring can also be laid on an existing screed. In such cases, it will be important to assess the quality and type of screed on which the new flooring will be glued. Based on the thickness available, Ideal Work offers various technical solutions: TOPFLOOR, suitable for creating flooring with a thickness of 1-2 cm and BETONTOP, suitable for thicknesses between 2 and 6 cm. It will, in any event, be the task of your Ideal Work installer to advise and assist you in the choice of the most suitable flooring for your requirements.
In order to realize high-quality architectural solutions, Ideal Work markets its products only by means of companies which have attended its training courses. The techniques to make a stamped floor or wall are simple, though they require some basic notions to achieve beautiful and long-lasting floors. Applying Ideal Work products without necessary expertise may lead to a low-quality result. This is the reason why according to our company policy we do not sell our products to unskilled people.
In areas with cold climates, subject to freezing/thawing cycles or in contact with sea water, it is possible to apply a special sealant to the stamped AQUAPEL flooring that makes the surface water-salt repellent and so resistant to extreme agents.
There are situations in which the flooring must support very heavy loads, for example, access ramps to garages, car parks or others. There is no good reason not to give these places a much more pleasing appearance than would be the case with standard concrete flooring. By treating the surfaces appropriately with special hardeners before stamping, Ideal Work enables the desired colour to be obtained and, moreover, doubles the normal resistance to abrasion and wear and tear compared to normal concrete.
As with all types of concrete flooring, stamped floors have to have joints to control the natural shrinkage cracking. Cutting control joints acts to encourage the natural contractions of the concrete and so create expansion joints. It is the task of the Ideal Work installer to define the design and the arrangement of the cuts. To mask the joints, it is possible to apply Greek keys or borders that create very special effects on the flooring.
Watch the video to know more about the installation process of Ideal Work Stamped flooring.