Botanical Garden of Padua University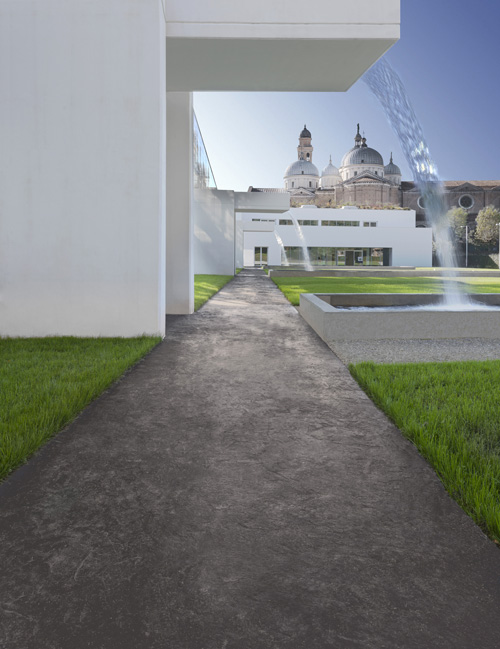 A high-tech project for the oldest university garden in the world
Stamped Concrete for the Botanical Garden of Padua
Created in 1545, the world's oldest botanical garden can be found at the heart of Padua's historic centre. In 2010, the garden was enlarged as part of a project launched by the University of Padua. A new area of ​​15 hectares (37 acres), dedicated to 1,300 plant species from all over the world, was added to the existing space.
Entrusted to VS Associati, headed up by architect Giorgio Strappazzon and coordinated by architect Fabrizio Volpato, the restyling work was carried out in the name of research, innovation and entertainment and aimed to reconcile historical continuity with teaching and research goals by combining architectural, environmental and city planning values.
The Biodiversity Garden is split into 5 greenhouses connected by external walkways, whose well-balanced and functional design brings together the garden's various zones.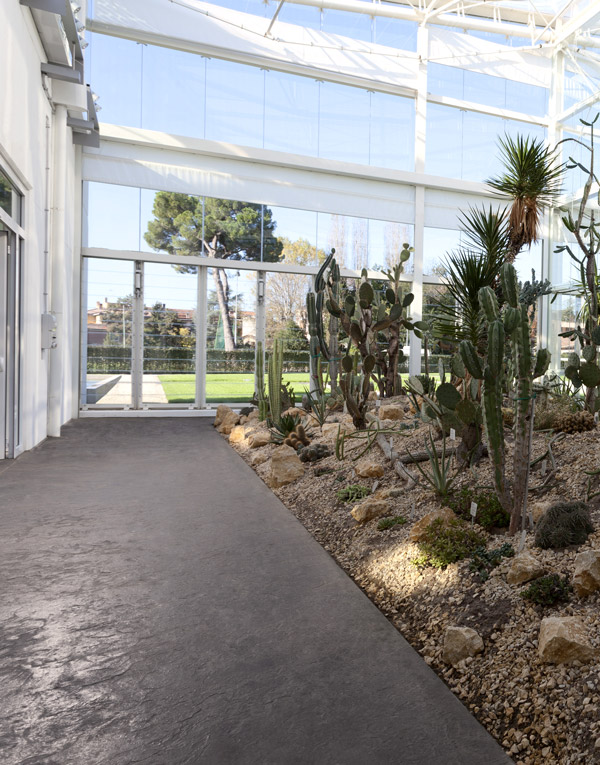 For the walkways, the client requested a high-performance technological material which could withstand the expected intense pedestrian traffic and blend seamlessly into the green surroundings. Ideal Work's Stamped Flooring, in a custom shade of grey created especially for the project, proved to be the perfect solution. The chosen colour and mould (Roman Slate) recreate the natural appearance of volcanic stone, creating a constant chromatic contrast with the surrounding greenery.
The work, which was completed by the planned deadline, involved the creation of 3,000 square metres (approx. 32,000 square feet) of space, giving the garden a hardscape capable of withstanding the test of time. The monolithic nature of this continuously reinforced paving solution gives it several advantages: as well as being immune to depressions and subsidence, it also prevents weeds from growing between the individual stones.
Date: 2013
Place: Padova, Italy
Designer: VS Associati, Giorgio Strappazzon, Fabrizio Volpato
Solutions chosen for Botanical Garden of Padua University