Please be informed that the showroom will be closed from 27th November 2023 to 31st January 2024 for renovations.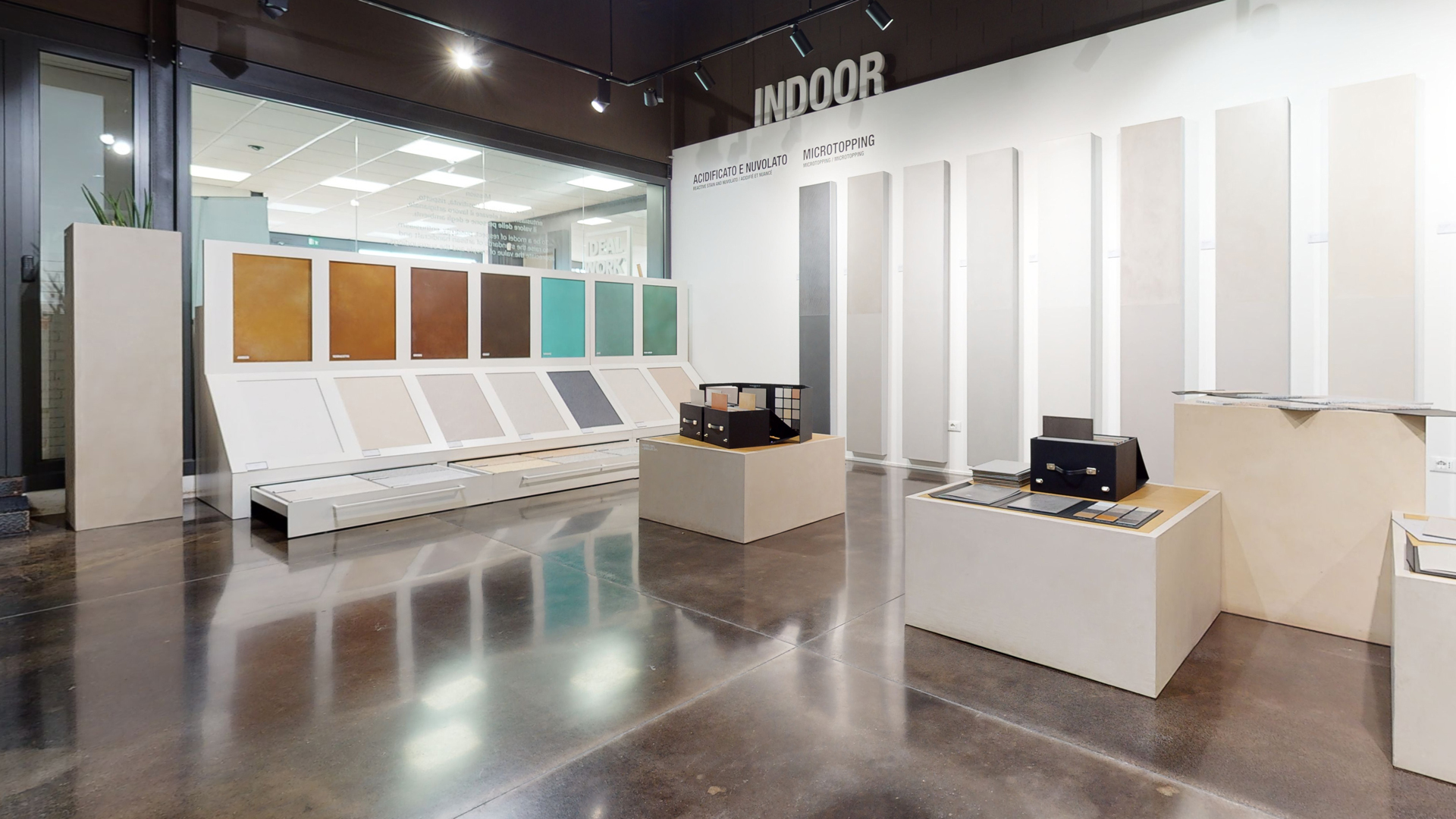 Give your imagination a concrete shape; visit Ideal Work's Showroom and explore our innovative indoor and outdoor surfaces, available in countless colour variants and finishes, to create the space you desire.
In the showroom, you will find sample boxes, sample books and some examples of application; a qualified professional will also be available to guide you in the choice of the best solution for your needs.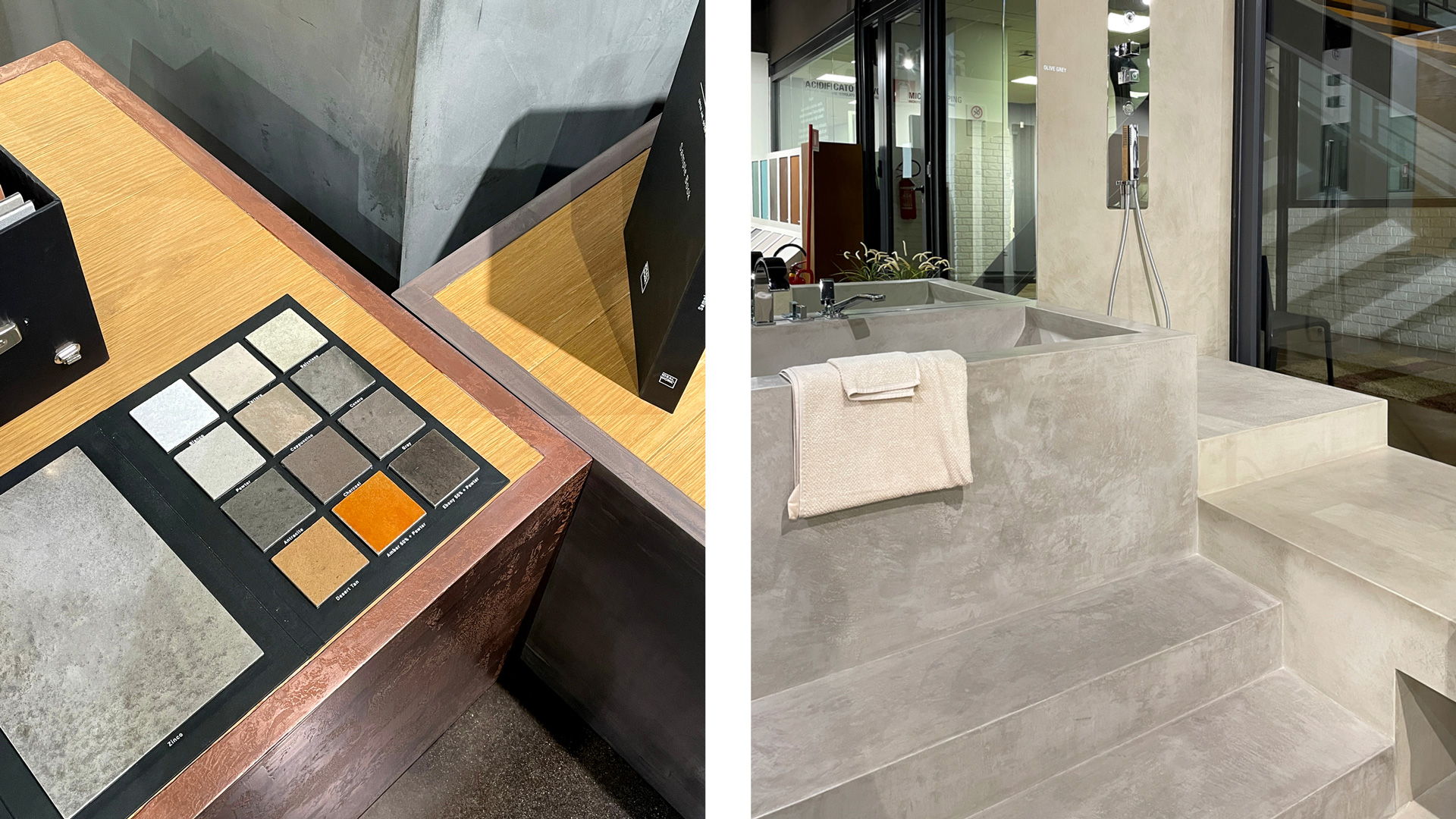 Showroom
We invite you to visit the Ideal Work® showroom to see all the products and systems and to feel for yourself the different surface textures.
Ideal Work doesn't perform the implementations and doesn't make quotes; if you need a quote, please fill the form and we will give you the contact of a local authorized applicator.
We are waiting for you at the Vallà di Riese Pio X office.
Please contact us to book your appointment.
ADDRESS
Ideal Work Srl
Via Kennedy, 52 Vallà di Riese Pio X 31030 Treviso Italy
To find us in a quick and intuitive way and get all the location information you need, we recommend using Google Maps.