Bathroom
Ideas and solutions for creating or renovating the floor, the walls and other elements of your bathroom. With Ideal Work coatings and floors, your bathroom restoration is easy and customizable with different colours and effects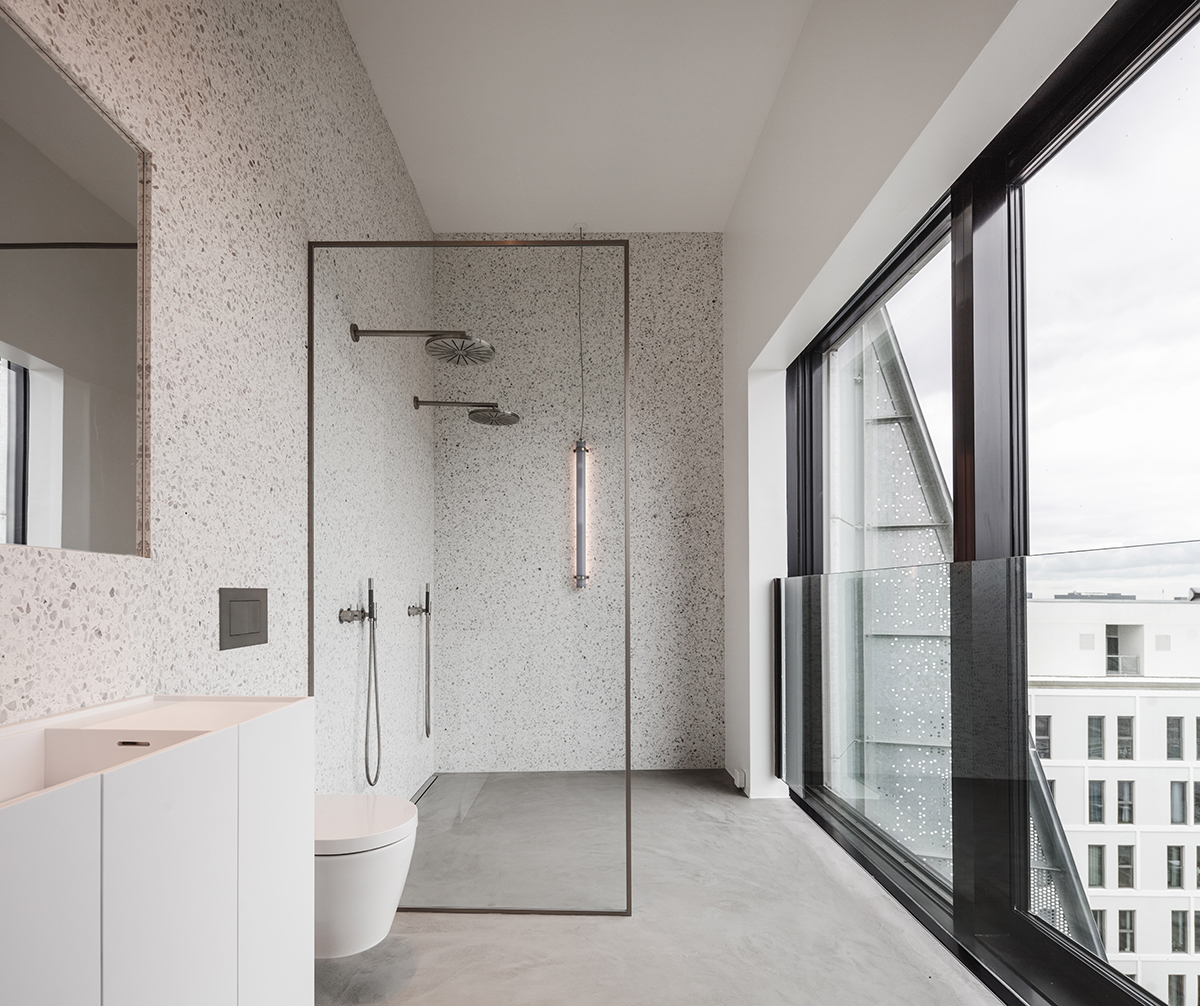 A beautiful bathroom to live in
Ideal Work Microtopping® allows to create a beautiful, relaxing bathroom with a modern and refined design. With its tactile and silken texture, and just 3 mm of thickness, Microtopping® can be applied onto any surface, whether horizontal or vertical, to create the perfect bathroom environment for your utmost comfort and well-being.
With their broad range of custom possibilities, Ideal Work solutions encourage you to create your own tailor-made bathroom, whilst their versatility makes them perfect for the most diverse combinations with other materials such as wood, metal or ceramics.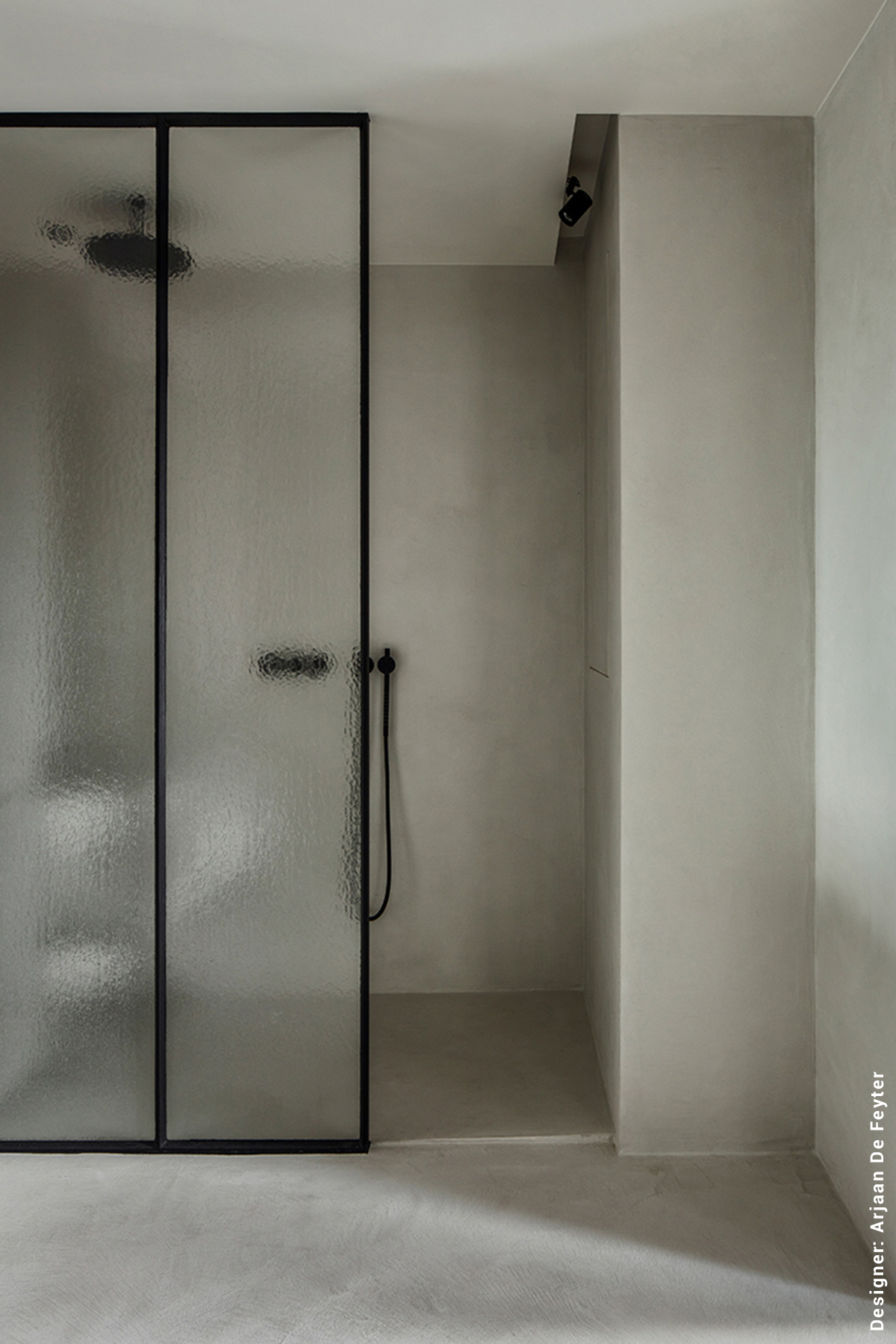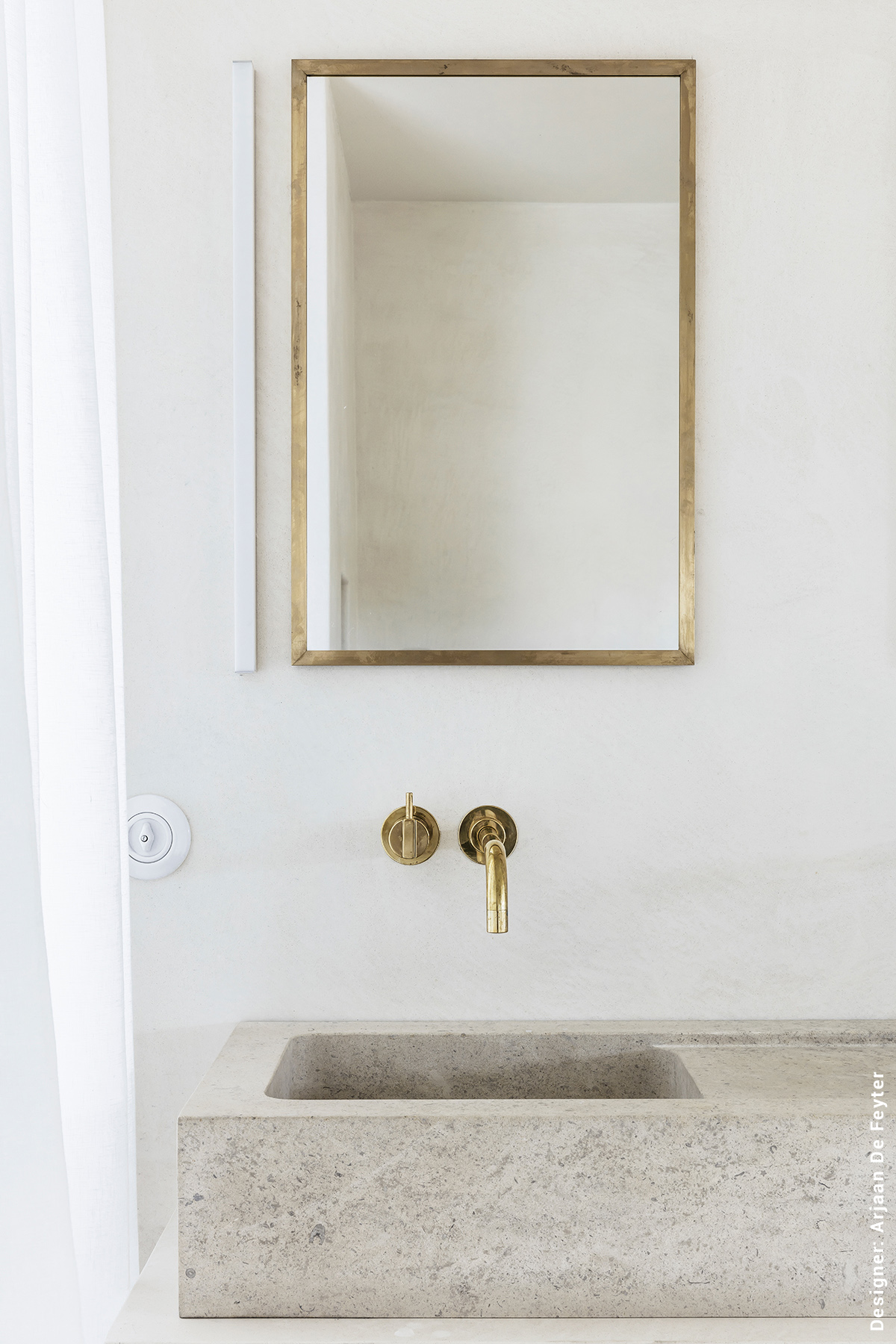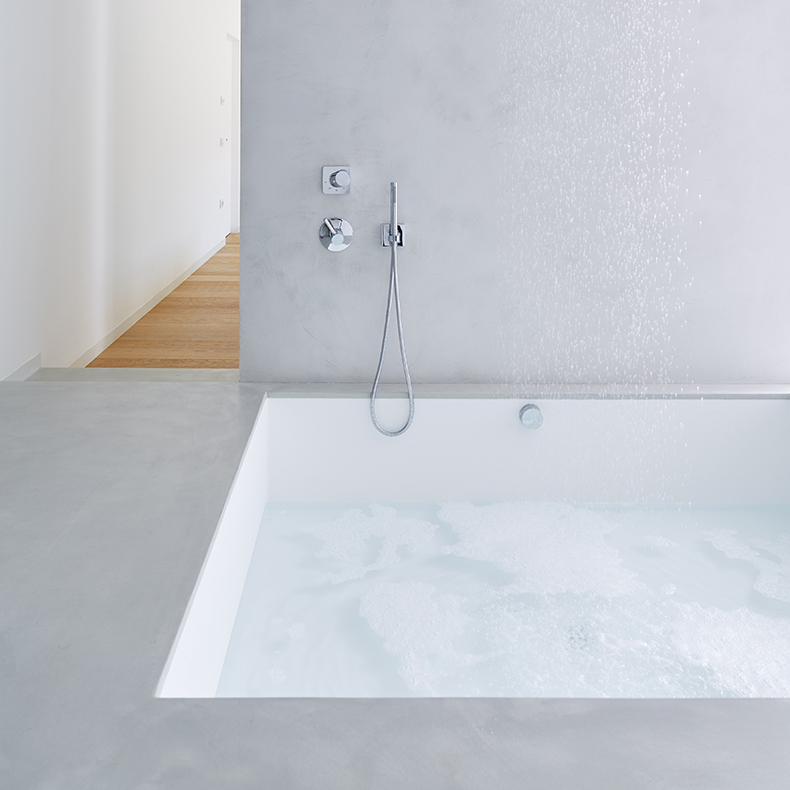 Ideal Work solutions also come with a wide range of colours and finishes, allowing for unparalleled custom possibilities. Whether you prefer minimal, neutral tones or bold, vibrant hues, the ample choice offered by Ideal Work solutions will enable you to create a bathroom in perfect line with your style and aesthetic taste.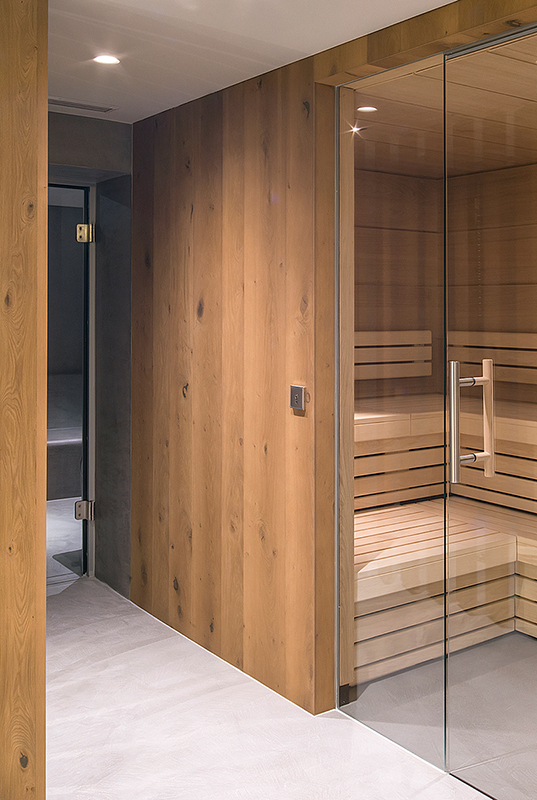 Microtopping®'s strength and durability make it an ideal choice for high-humidity environments such as bathrooms, guaranteeing a surface that is easy to clean and maintains its original appearance intact over time.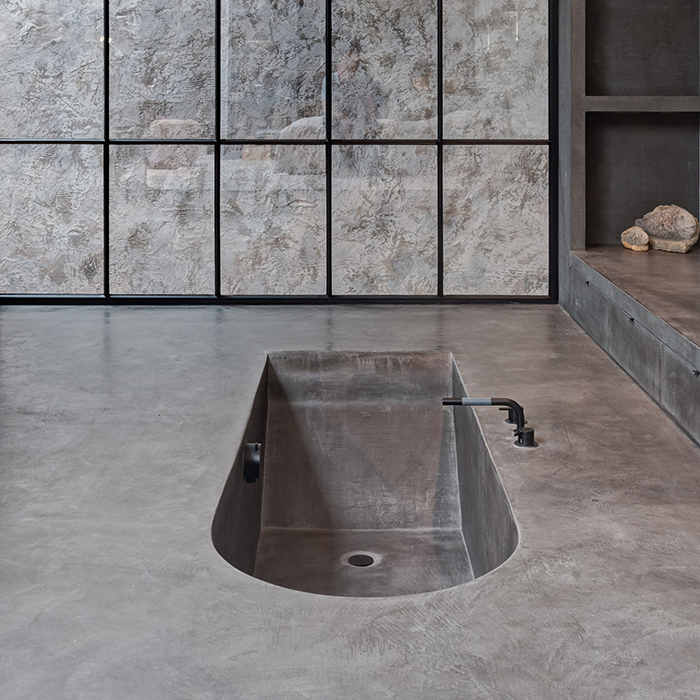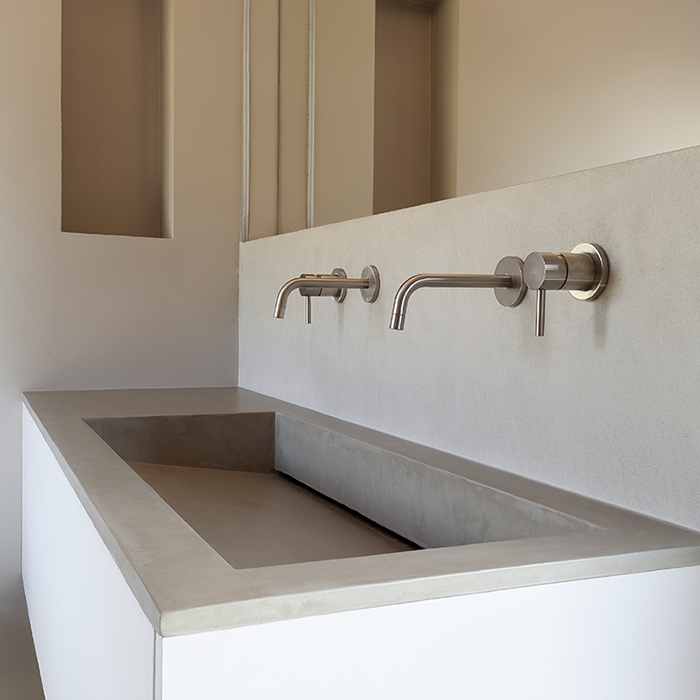 Technical advices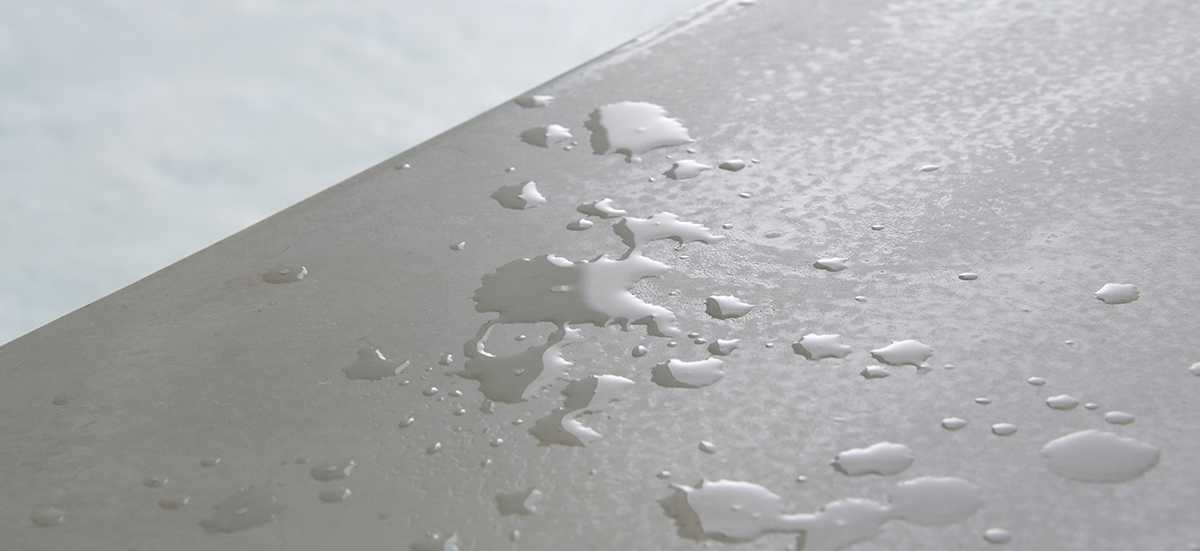 1. Always apply two coats of resin.
2. For the maintenance use Hydro-Defense
Hydro Defense is a solvent based hydrophobic protective layer / sealer. It is a perfect solution for increasing the water repellency of Microtopping® when it is applied in showers, sinks onto countertops and other surfaces.
Download the maintenance manual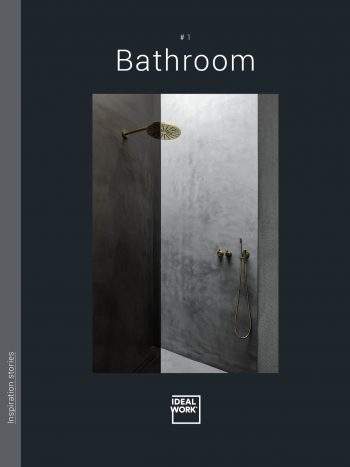 Download the special Ideal Work Bathroom brochure
Download