Private house in Ala
A house dedicated to healthy living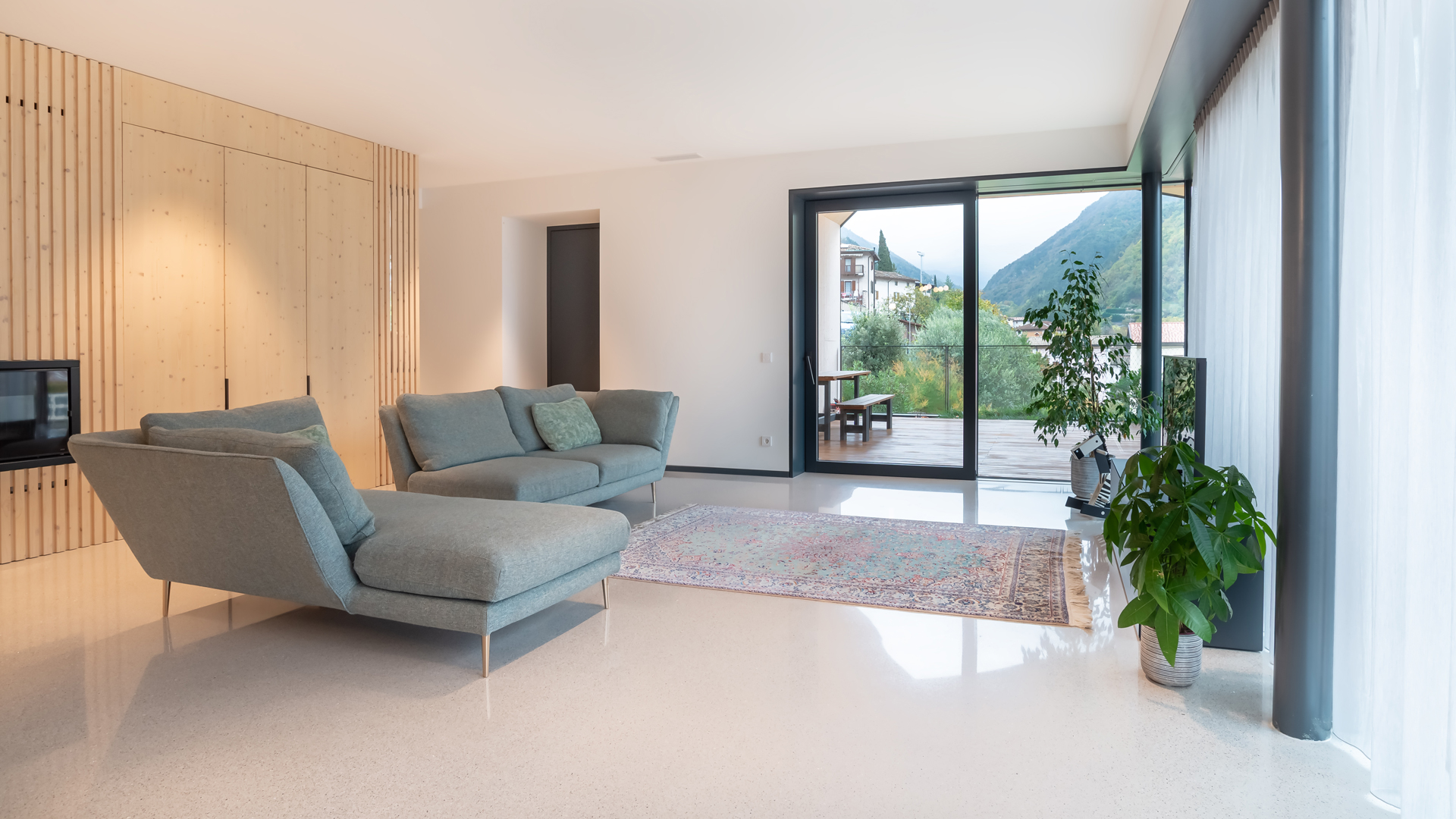 Open space, soft lines and natural colours make this house a perfect example of home comfort. Ideal Work's classic terrazzo floor Lixio® adds the final touch by unifying and visually enlarging the whole environment, in perfect accord with 2021 design trends.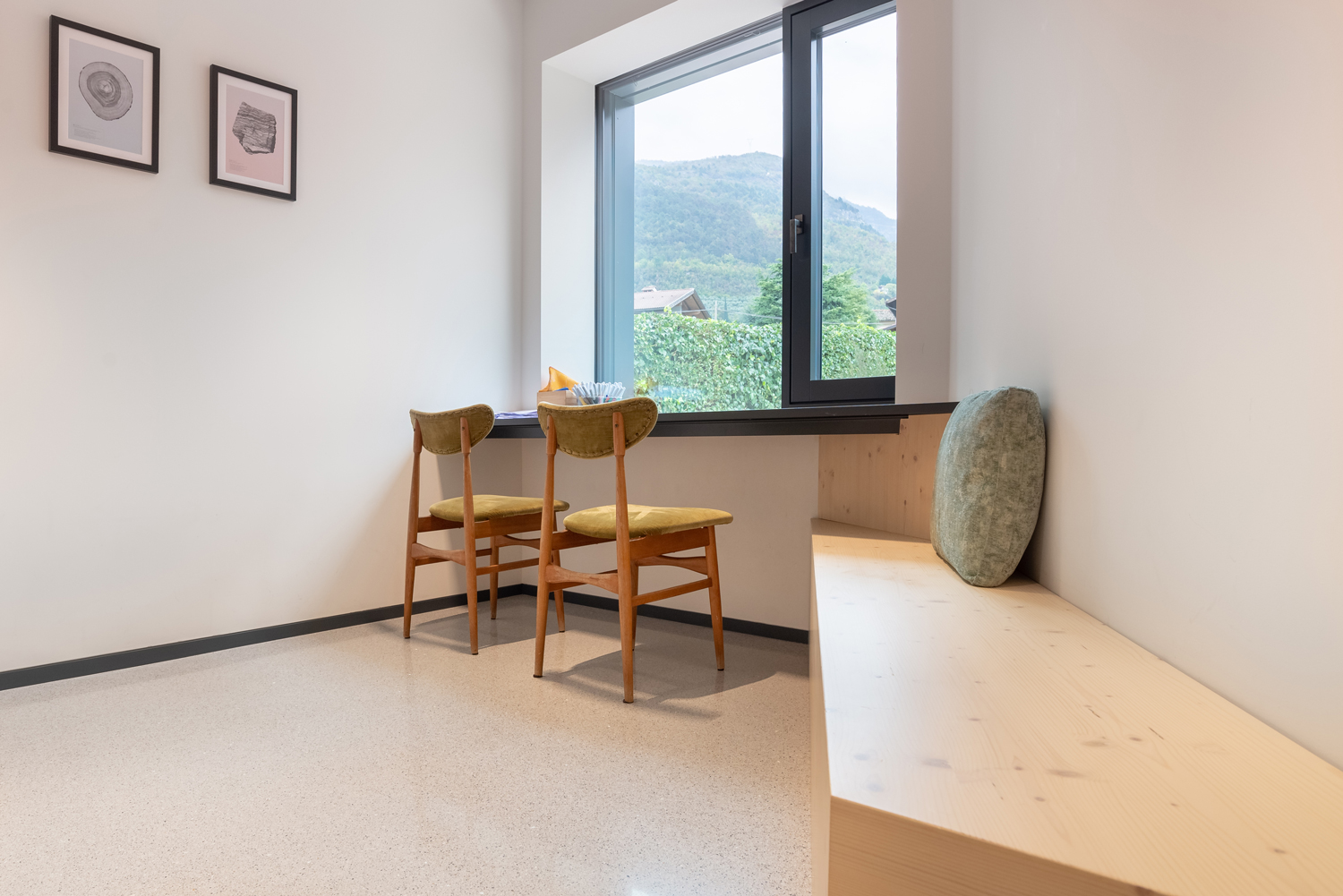 Known in the XVIII century as "the velvet city" because of its production of silk velvet, Ala is a beautiful city in Trentino where baroque style and green mountain landscapes coexist. Here, a contemporary style house stands seemingly in contrast with its timeless environment.
Inside, one can immediately perceive a feeling of comfort and well-being; the house has, in fact, been designed according to a "healthy living" concept, a way of thinking that aims at promoting a healthy, warm and cosy style in every area of daily life. From the entrance, a wide open space that connects kitchen and living room unfolds in the fresh, airy atmosphere of the house. The broad, natural daylight pours in through the large glass windows overlooking the mountains. The furniture's dominant colours are natural shades, whereas armchairs and sofas embellish the environment with soft, sinuous shapes.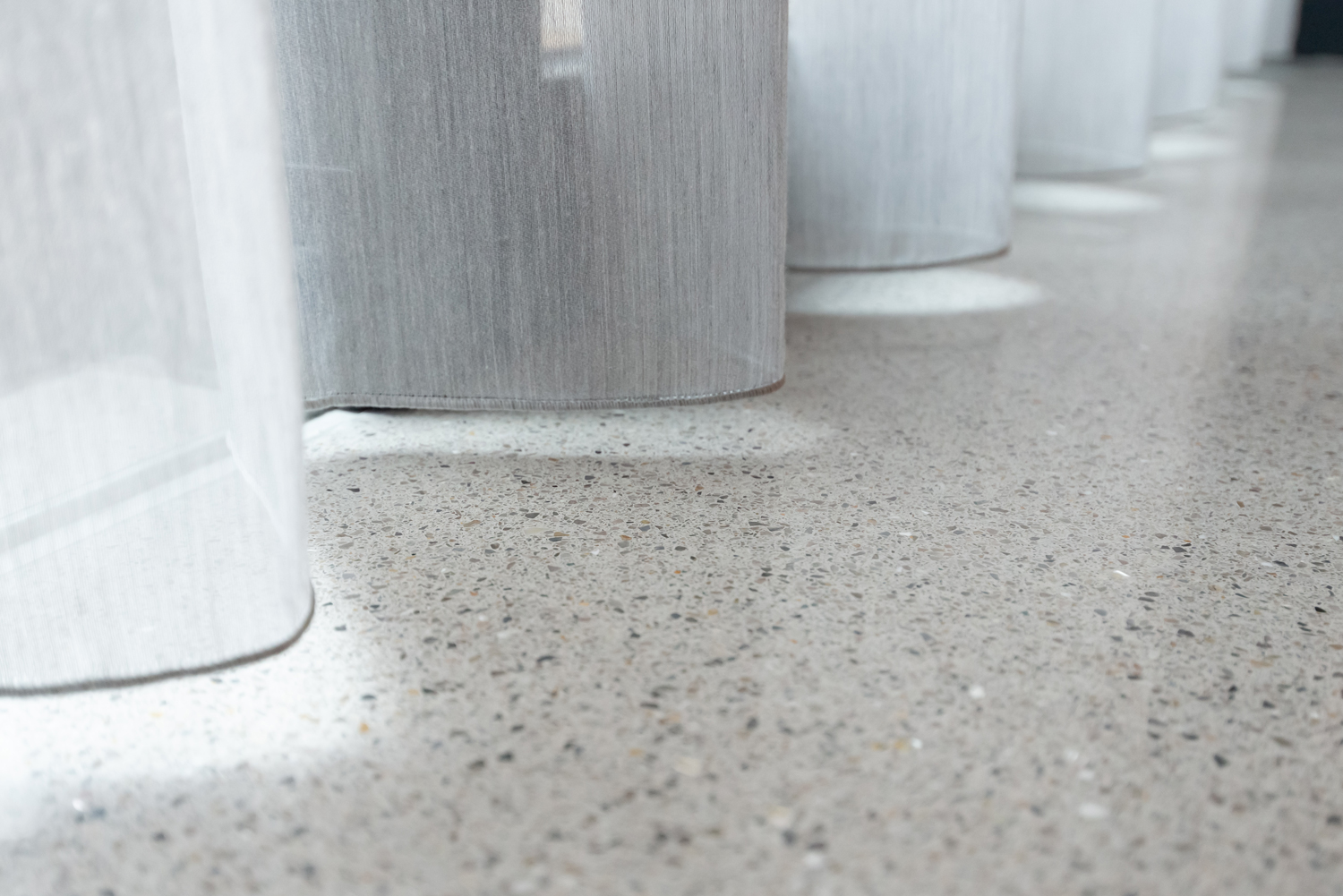 Decorations are few but designed in individual detail for each room, even in the bathrooms, characterised by a zen, contemporary style. The use of indoor plants in both the living room and the bathroom adds a warm, natural touch.
Ideal Work's Lixio® completes the house's general atmosphere with its shine and glow; seamless and elegant, it visually enlarges the space and, through its light colours, makes it even brighter. Ideal Work's classic terrazzo floor has been used in this project to cover and unify the house's entire floor area, ensuring a truly sophisticated outcome.
Originally used in the Venice of the Doges and later becoming a popular option, classic terrazzo floor is now living a new renaissance as a modern, innovative floor, thanks to its distinctive aesthetic appearance and the subsequent original effects it permits. Ideal Work's Lixio® draws inspiration from luxury and classicism, making any environment aesthetically unique. Not least, its performance in use makes only minimal maintenance required through easy and quick cleaning.
Date: 2019
Place: Ala, Trento, Italy
Solutions chosen for Private house in Ala