Pools
Check out the best solutions for modern swimming pools, beautiful and functional. Modern floors and coatings, customizable according to your taste.
Customise the style of your swimming pool!
The swimming pool is not only an object of desire for those who love to relax and refresh by taking a dip – it can be a real design element that doesn't just combine with the surrounding environment, it enhances it.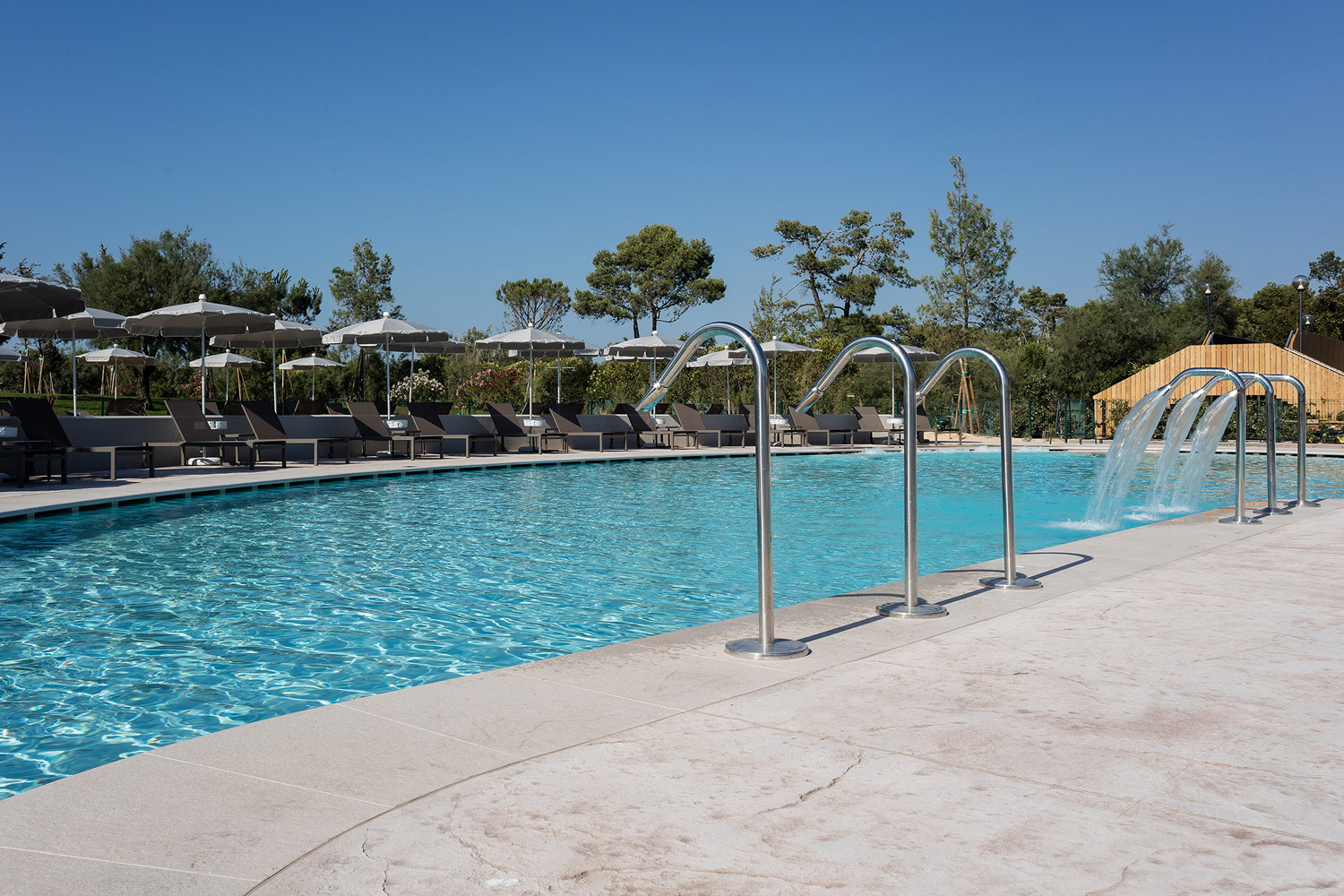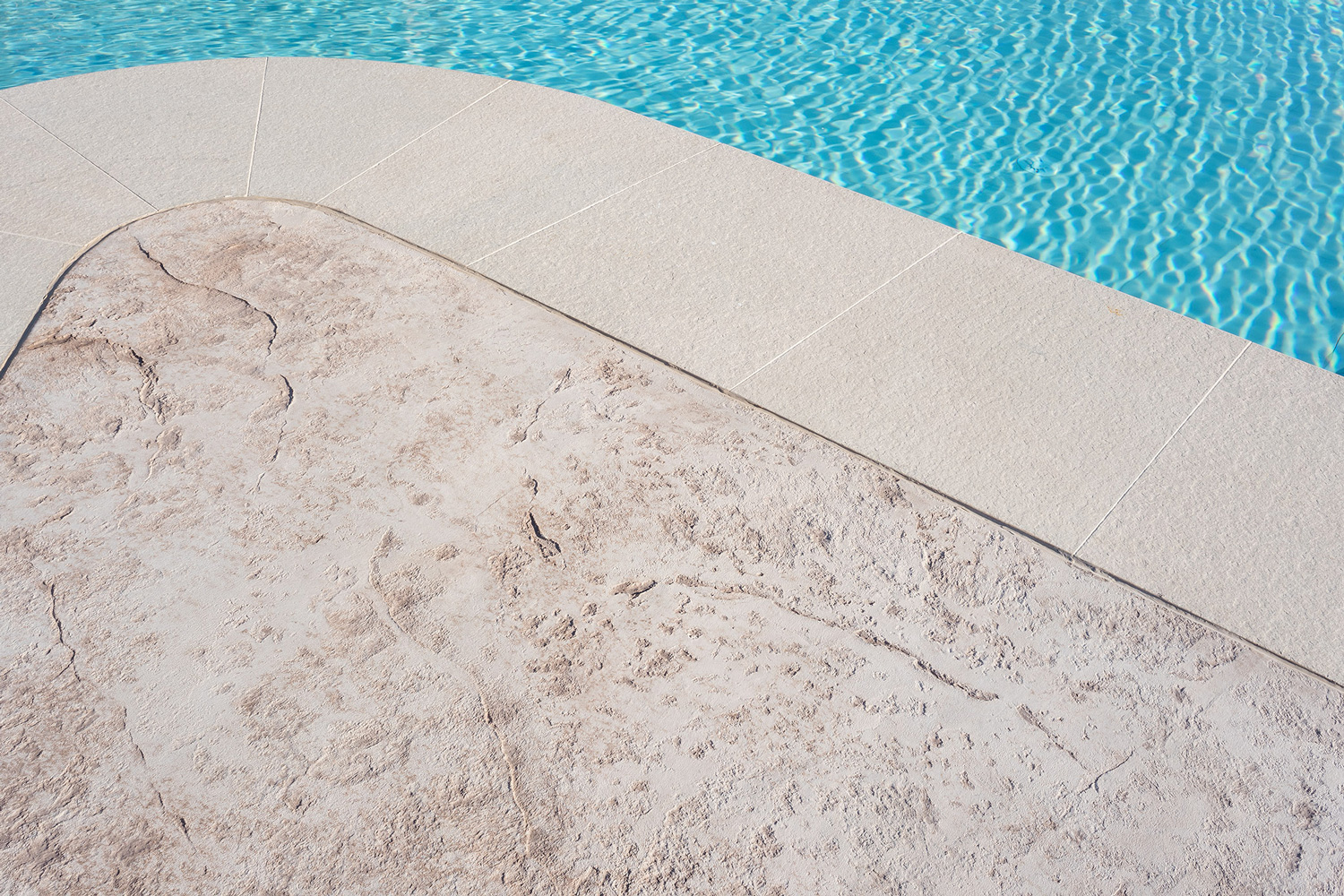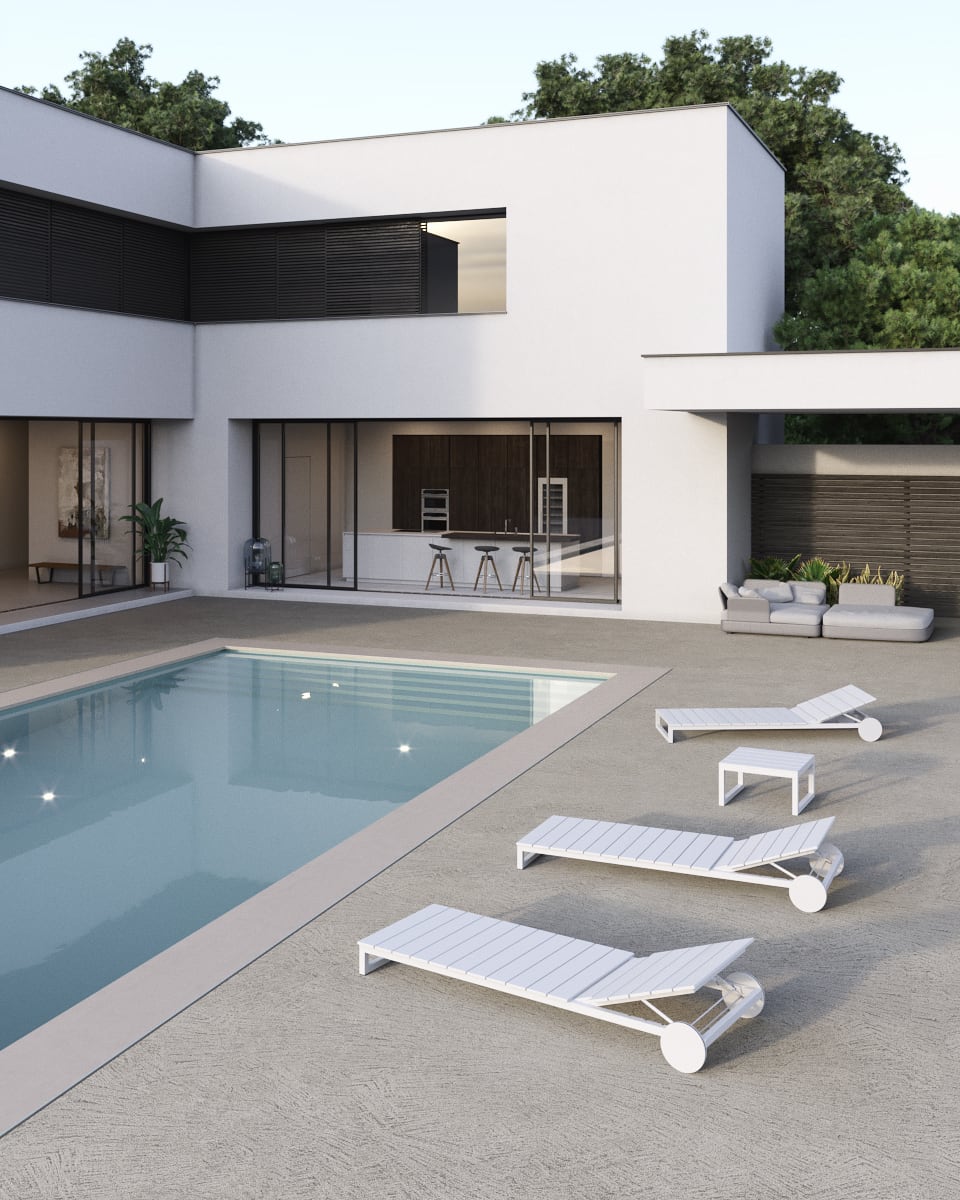 Among Ideal Work solutions are several types of flooring for pool decks, which can be customised to obtain many different effects that complement and enhance the style of the house and the context in which it is located. A stone-effect pool deck or with river pebbles will make the pool look like an oasis of peace in the green, whereas a contemporary and minimalist pool deck surface will be perfect for a modern villa.
Of course, the intended use of these surfaces requires them to be waterproof, non-slip, and resistant to humidity and mould.