Camping Mediterraneo
A stone-effect hardscape for a camping village surrounded by nature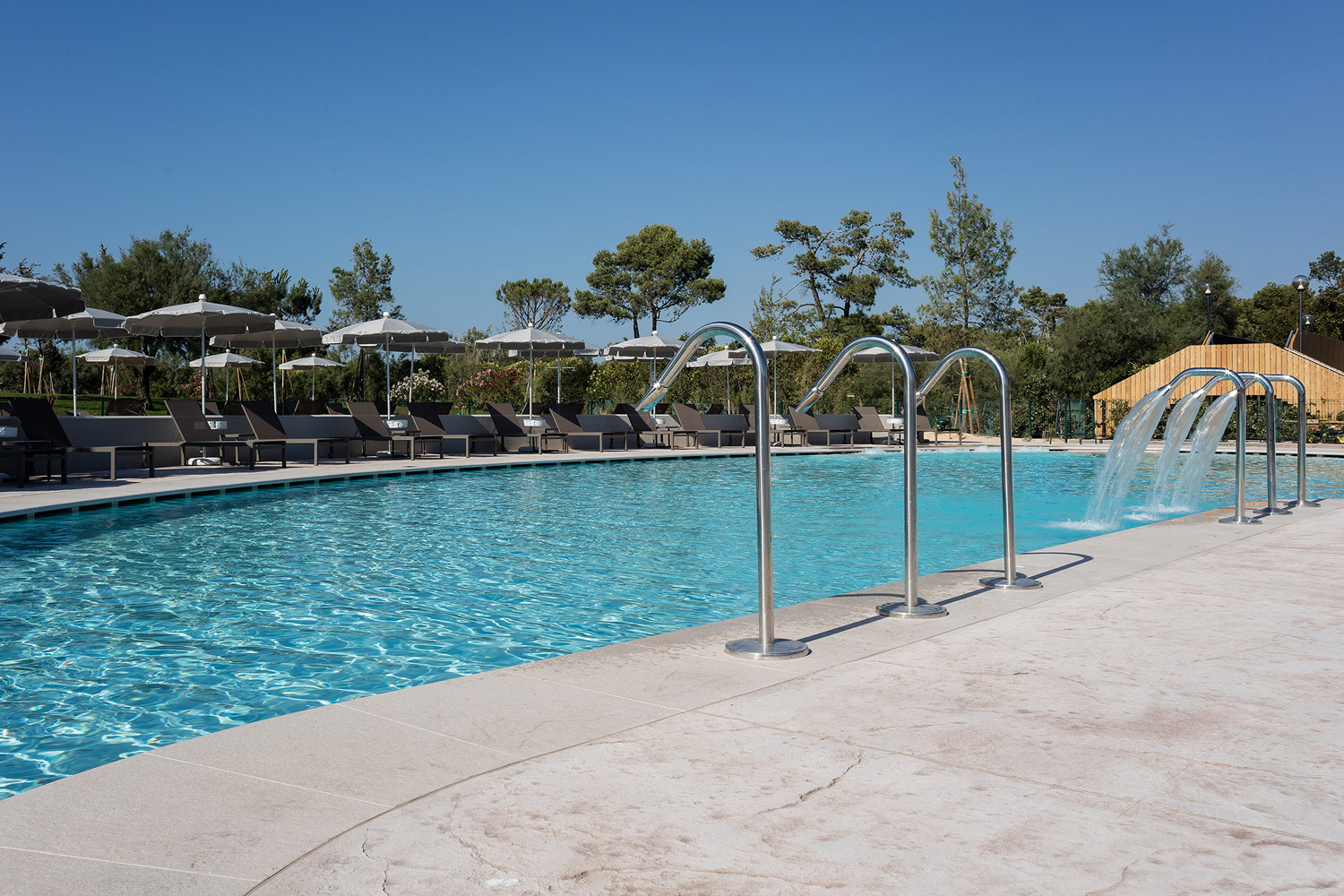 Natural, modern and at one with the landscape: these are the main features of Mediterraneo Camping Village in Cavallino Treporti (VE). Ideal Work Stamped Concrete covers the paving of the village's walkways and pool decks, ensuring durability and natural beauty.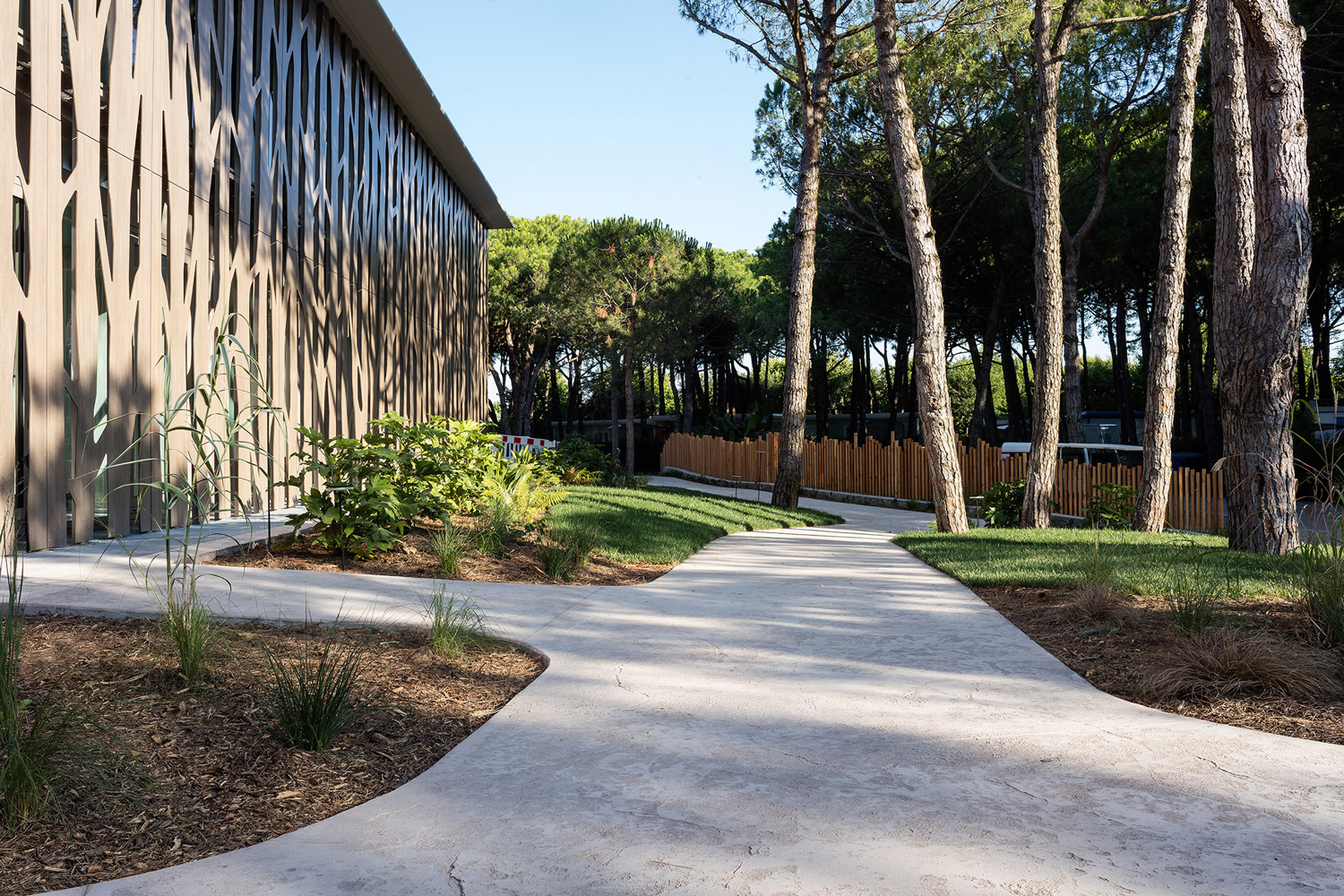 Summer always carries a hint of freshness and freedom, perhaps because for most people it is the best time to enjoy a well-deserved vacation at the seaside. In Cavallino Treporti, near Venice, Mediterraneo Camping Village is the perfect facility to spend Summer holidays as it offers camping, glamping area, pool, spa area and much more. It is an ideal place to relax and rest in complete serenity, surrounded by nature.
Mediterraneo Camping Village's lay-out has been designed to integrate it with the landscape: all the buildings and external areas are impeccable in every detail, offering comfort and relaxation. Colour shades are light and neutral, harmoniously matching the surrounding nature. External surfaces play a crucial role in this setting: they have to both blend with the context and provide excellent technical features to last over time.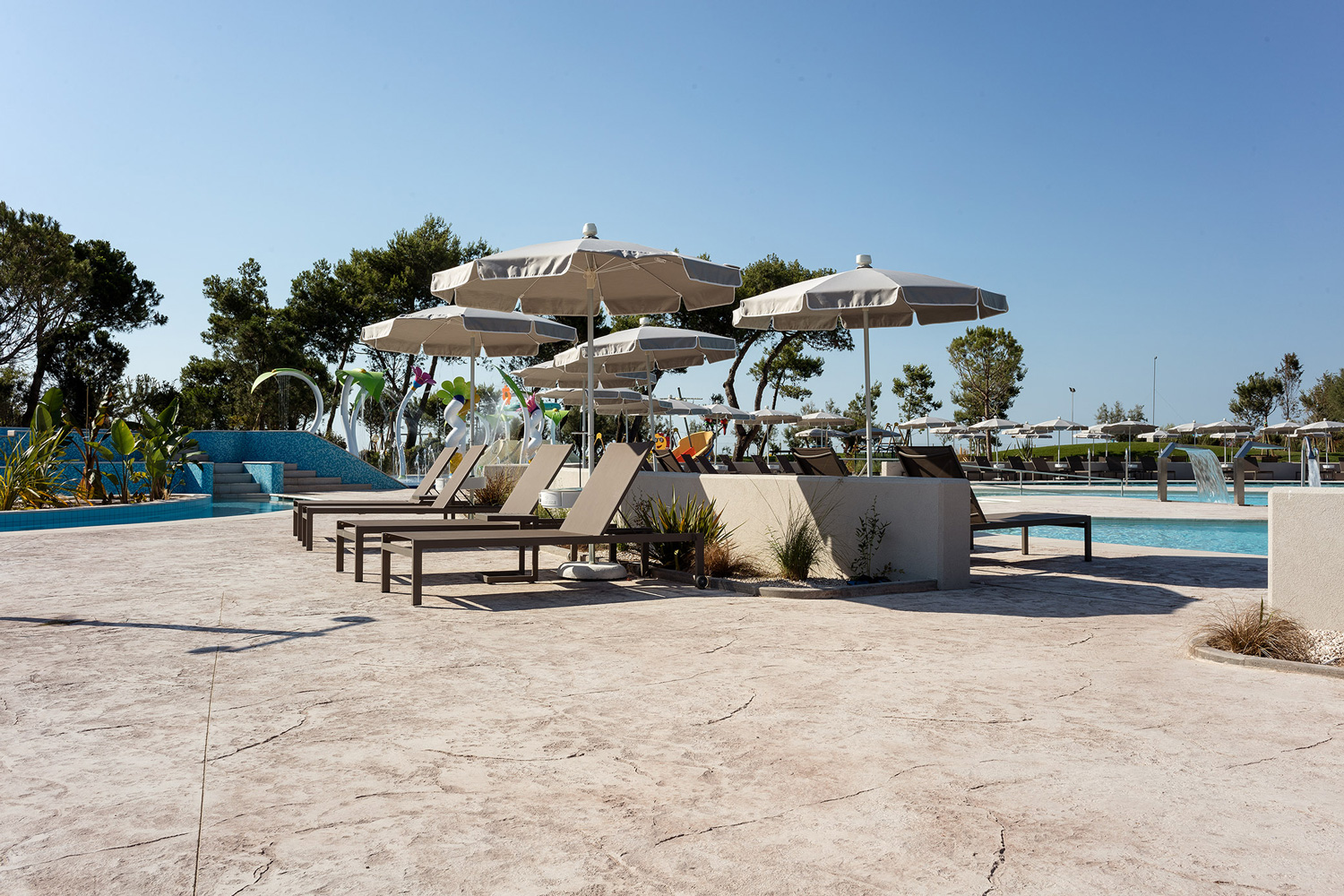 For these reasons, Ideal Work Stamped Concrete was chosen for the development's walkways and pool decks. Stamped Concrete is a cement based system able to reproduce the appearance and texture of stone, bricks, ceramics or wood, giving any paving solution an unparalleled natural effect. Stamped Concrete is created by imprinting the surface of fresh concrete using specific decorative moulds. It can be customised through a wide range of moulds, colours and decorative elements. For Mediterraneo Camping Village the choice fell on a natural stone effect that perfectly matches the surrounding natural context.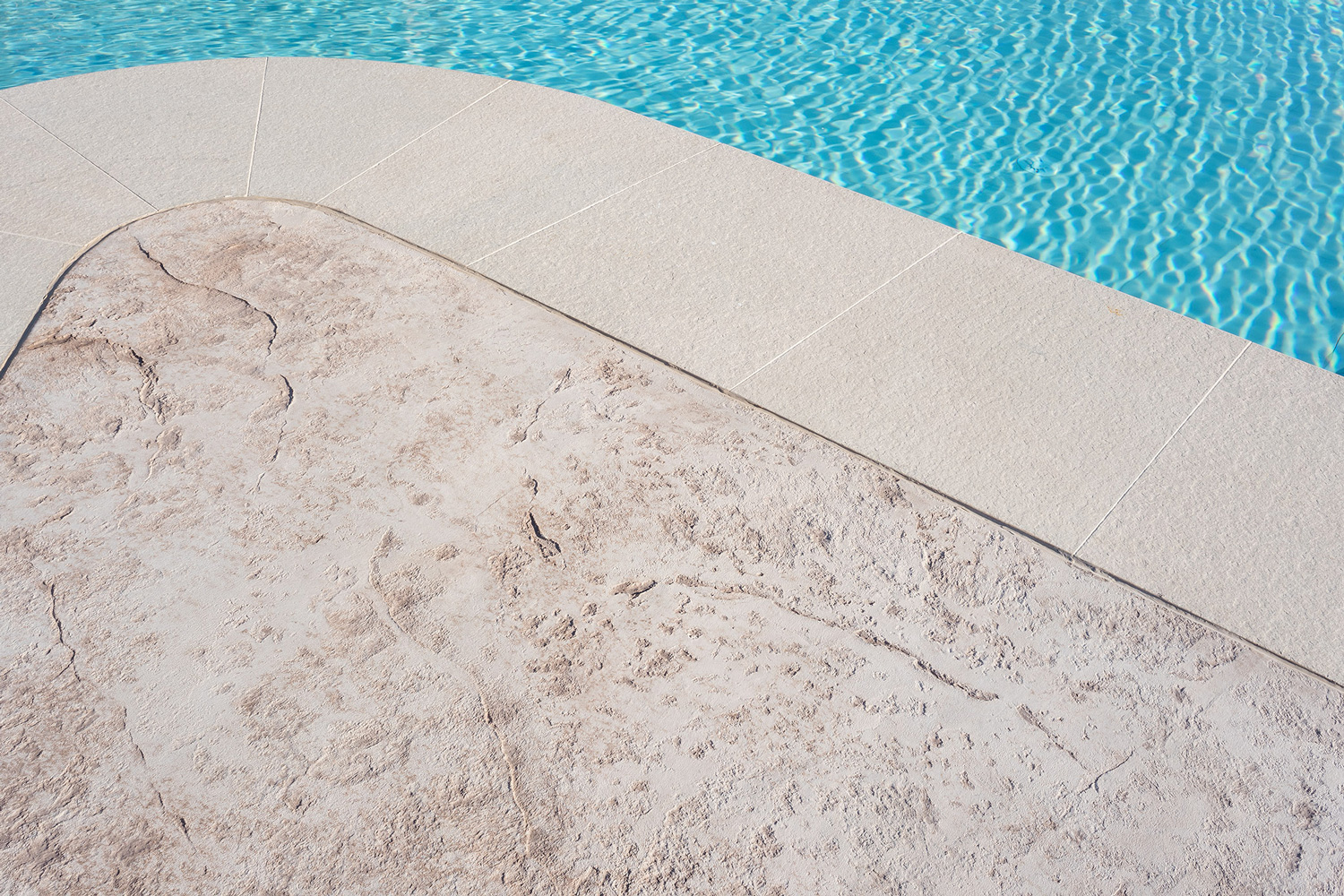 In terms of performance in use, the monolithic surface is far more resistant to subsidence than traditional block paving and has the additional advantage of being vehicle accessible without risk of failure. Additionally, the seamless nature of the surface inhibits weed growth, making Stamped Concrete the perfect solution for long-lasting, low maintenance walkways. Through a special treatment by a resin rich in microgranules, the surface can be made slightly textured and therefore slip-resistant, ensuring safety whether dry or wet. Stamped Concrete is therefore very suitable for pool decks.
Date: 2020
Place: Cavallino Treporti, Italy
Solutions chosen for Camping Mediterraneo