"When I was an applicator, I dreamed of having a supplier that was not just a seller.
I started imagining the ideal supplier: they would visit the construction site, understand the needs of the applicators, exchange ideas and suggestions with them. In short, the ideal supplier would also be a partner.
I knew I could help suppliers create better products and that they could help me improve my skills in turn. I knew that together we could become the partner I had envisioned.
For the past 25 years, Luca has helped me bring this vision to life.
We built Ideal Work so that it could be the ideal partner!"
Maurizio Pontello
Ideal Work founder and former applicator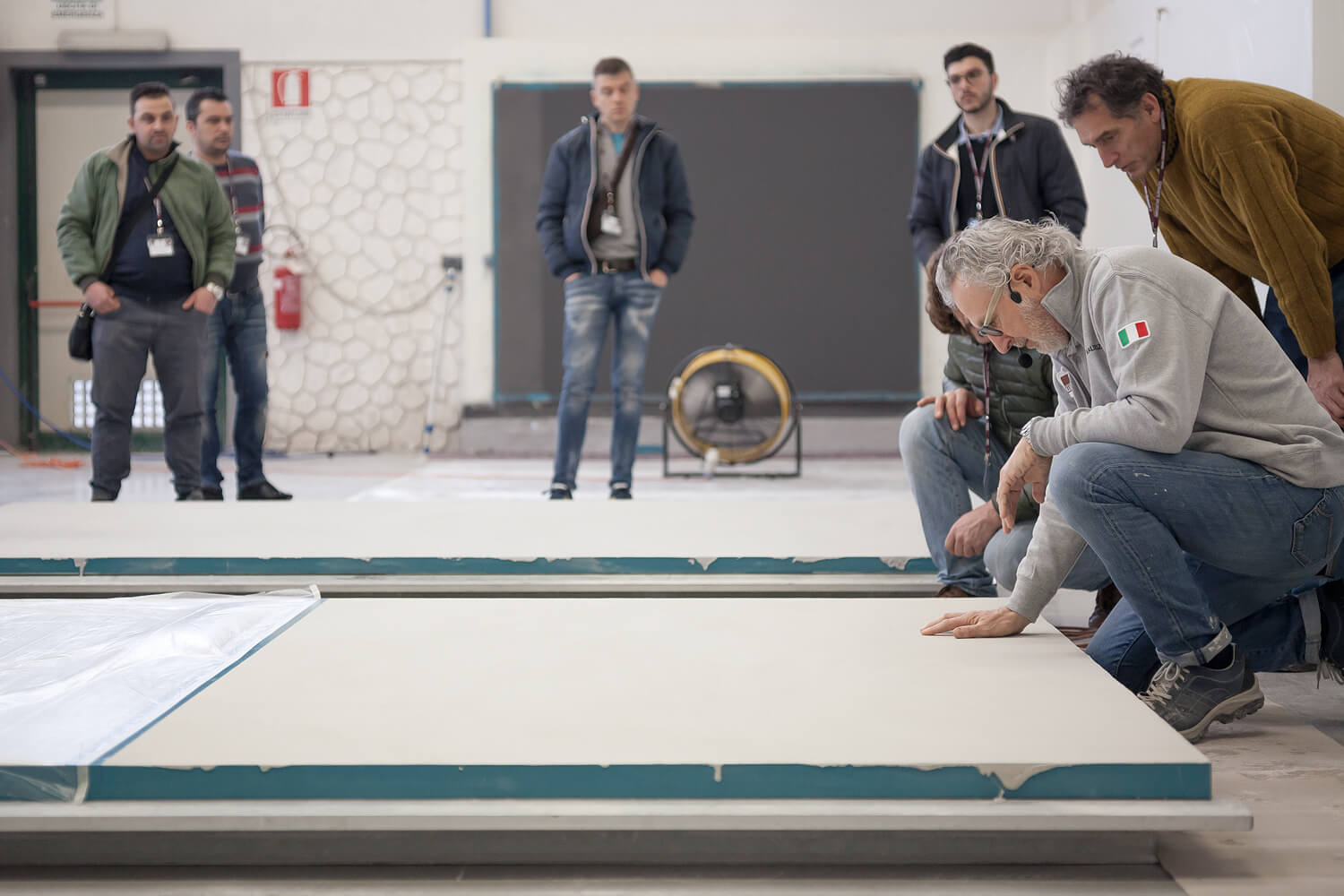 Your training is our best investment.
Synergy. Collaboration. Exchange of ideas. These are the values at the base of Ideal Work's relationship with its qualified applicators. To offer the market the highest quality, training is key. Ideal Work offers its partners base and advanced courses, as well as on-site training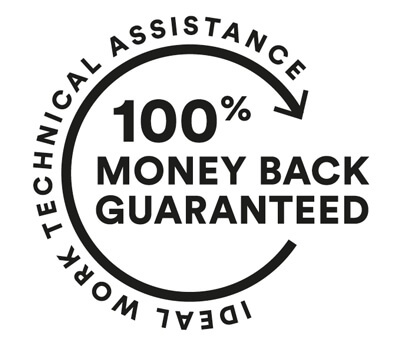 Our goal is your training, as good applicators = excellent work and therefore this type of service offers the exclusive guarantee:
100% SATISFIED OR 100% MONEY BACK
Full and immediate refund is available if you are dissatisfied with our technical assistance (the technician will refund you already on site).
This guarantee allows you to experience the worth and importance of our service — a service that has distinguished us on the market during all these years.
BASE COURSE
WHAT IT IS
A general overview of Ideal Work products + sales training
IT IS FOR YOU IF
If you would like to know the company and its solutions or you have never worked with these products
NUMBER OF PARTICIPANTS
Max 20 people per course
ADVANCED COURSE
WHAT IT IS
The course simulates in all respects the work on a construction site. There is, therefore, no risk, you can try and make mistakes
IT IS FOR YOU IF
You have already completed the base course and would like to specialise in our products.
NUMBER OF PARTICIPANTS
Max 5 people per course
ON-SITE TRAINING
WHAT IT IS
You will have an Ideal Work expert who follows you on your construction site. You will therefore work on a real project.
IT IS FOR YOU IF
You already have a construction site to build, but you don't yet have enough experience in Ideal Work solutions
NUMBER OF PARTICIPANTS
Your team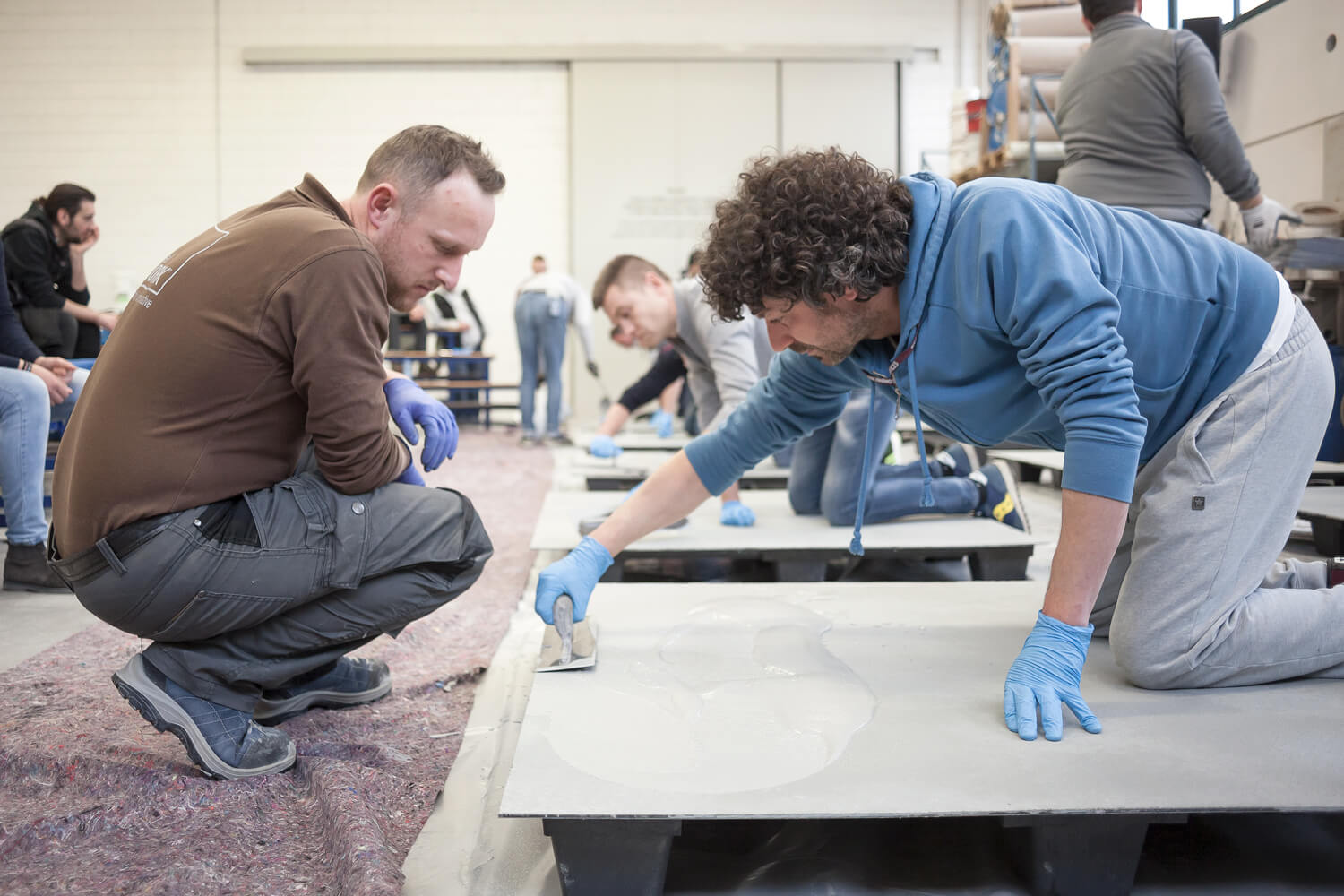 Trust us, training is something we're good at!
68% of our participants then start to work.
The training courses, held both in Italian and English, include theory and practice as well as a 360° support. The participants also get the chance to confront themselves with other professionals of the field.
REASONS TO SIGN UP FOR THE BASE COURSE:
– To see the application of all products from start to finish
– To understand the theory and see practical demonstrations
– Because they take place with a group of maximum 20 people
– To have the trainers at your disposal for any query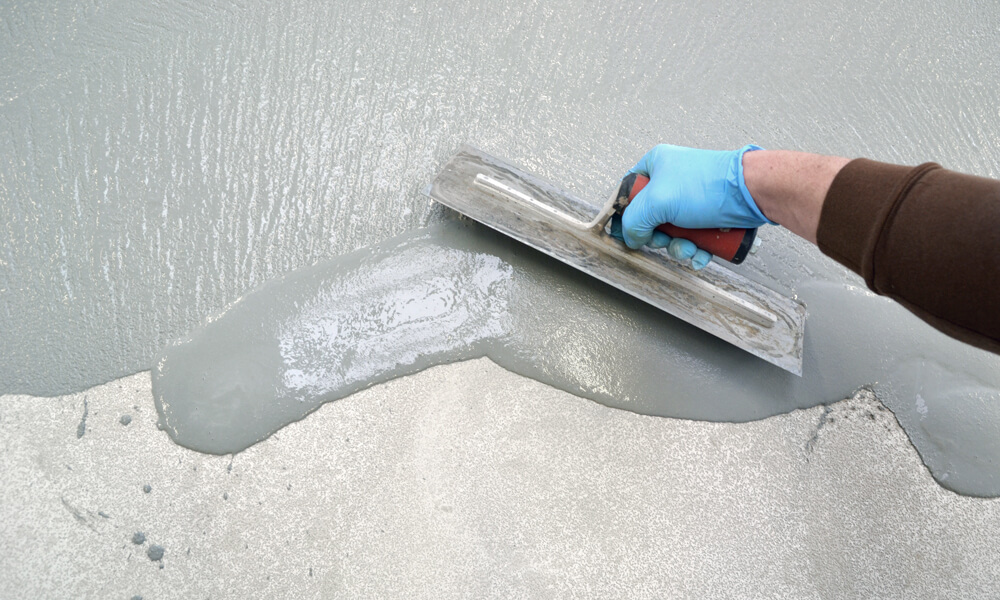 TRAINING COURSE FOR INTERNAL CEMENT BASED SURFACES
Seamless floors with minimal thickness; innovation and potential.
Materials and techniques: Microtopping®, Architop®, Lixio®, Acid Stain, Rasico®, Purometallo
The training course lasts for two days (Thursday and Friday 8.00 – 18.00)
14 – 15 September 2023
12 – 13 October 2023
9 – 10 November 2023
30 November – 1 December 2023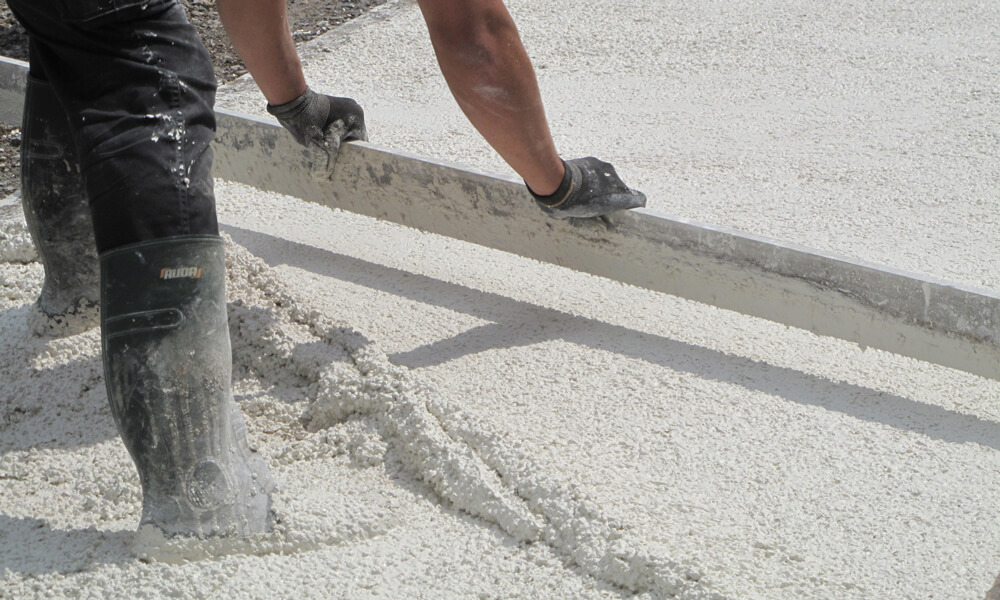 TRAINING COURSE FOR RENEWING HARD LANDSCAPING
Innovative techniques for modern refurbishment.
Materials and techniques: Rasico®, Sassoitalia®, Stenciltop, Stamped Concrete
The training course lasts for one day (Friday 8.00 – 18.00)
28 September 2023
2. Advanced course: Ideal Work Campus
Have you already taken one of our base courses and would you like to learn more about a specific product?
Ideal Work campus is the natural continuation of our base course.
Dedicated to those who work with our products, it is more than just an intensive training course: the campus is a 360° training experience, which will allow participants not only to learn the techniques and tricks for applying Ideal Work solutions, but also to experience a "first job" approach.
Everything is organized and designed as if it were a real construction site.
WHAT WILL YOU LEARN?
– To use our products
– You will understand what we do and why we do it
– All the doubts you may have about the material application will be solved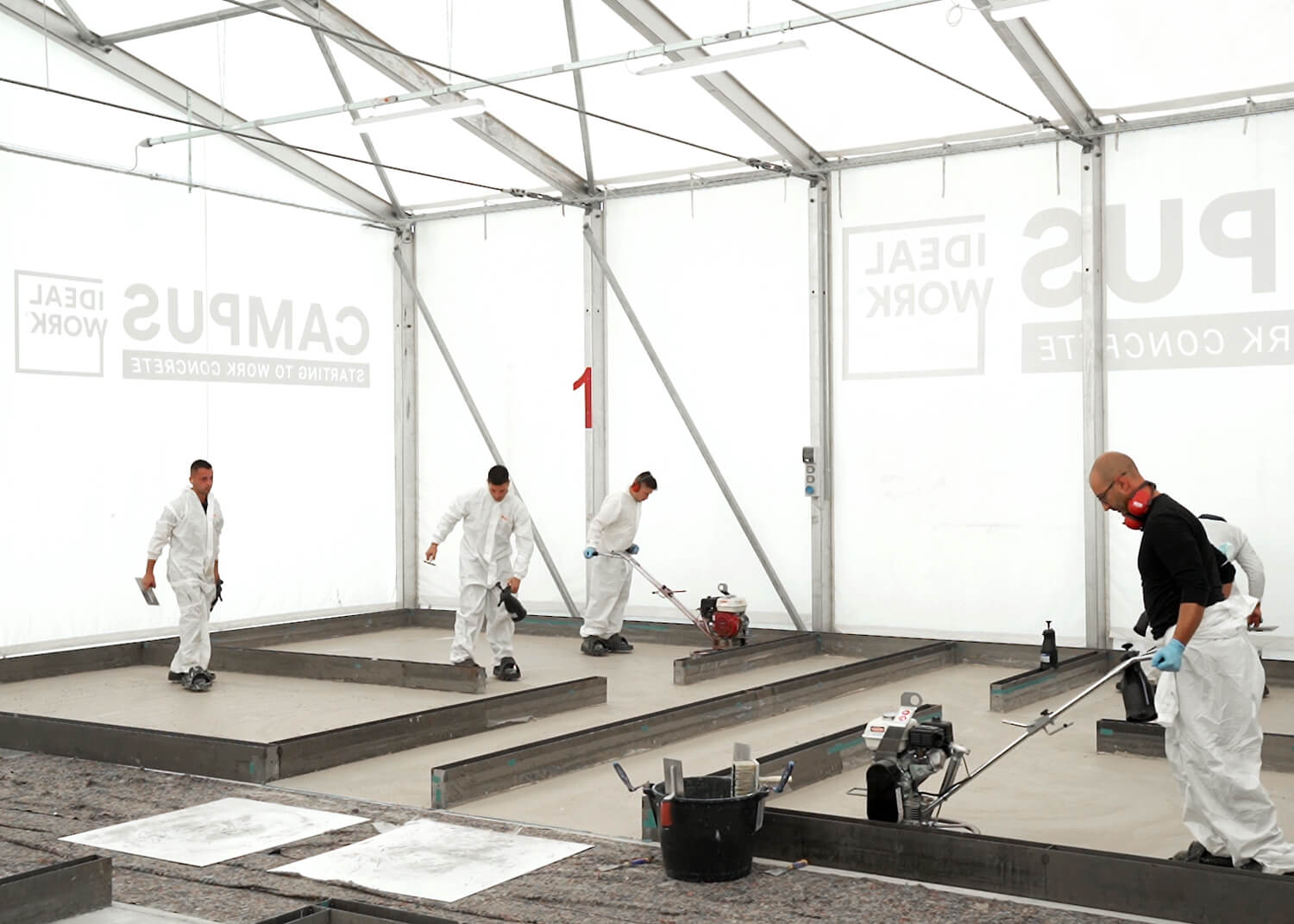 During the campus you will work on 140 m2 of floor and 90 m2 of wall with a team of up to 6 people on top of trainers. The experience will be exactly like that of a construction site, from start to finish.
Working hours are from 8 to 18, lunches will be held on campus.
MODULES
– ARCHITOP® module
– LIXIO® / LIXIO®+ module
– MICROTOPPING® module (floor and wall) / RASICO®
For a group of minimum 5 people, we can also organise a Campus with custom-made modules according to your needs.
To request more information, please refer to:
arianna.stradiotto@idealwork.it
3. On-site training
Is this the first construction site where you use an Ideal Work product? Still not sure about all the application steps?
You can rely on our on-site training.
One of our technicians will come with you and your team to the construction site and will provide you with step-by-step assistance in the various stages of application.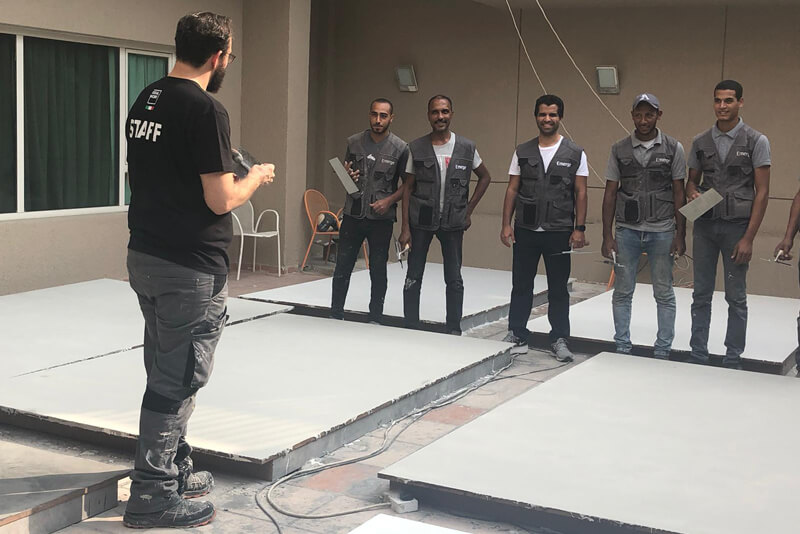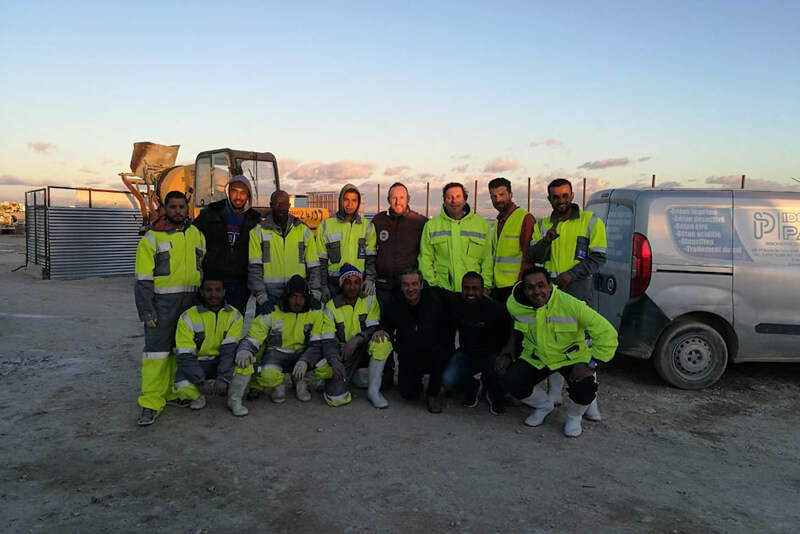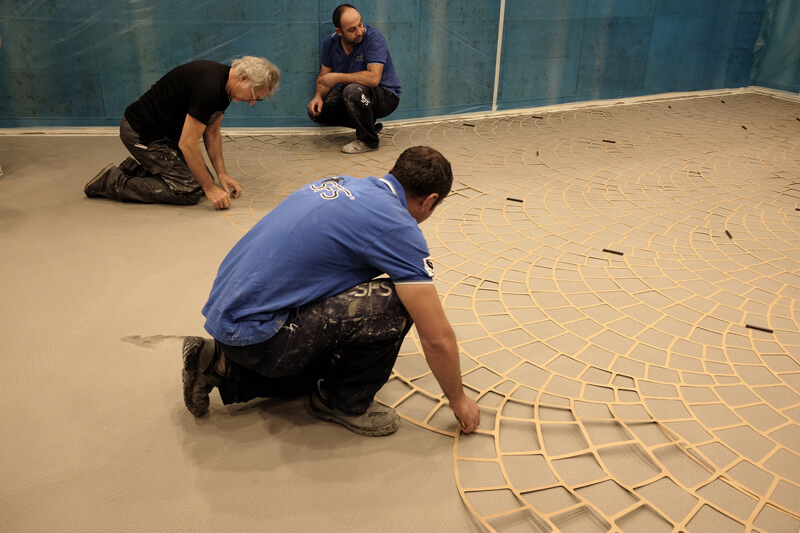 WHY CHOOSE ON-SITE TRAINING?
1. A specialised and experienced applicator will organise the job in the best possible way.
2. You and your colleagues can learn on the job, without wasting working days.
3. Your team will be more motivated and there will be no risk of error due to inexperience.
4. You will learn the "tricks of the trade" from an expert applicator, during a course entirely dedicated to you and your team.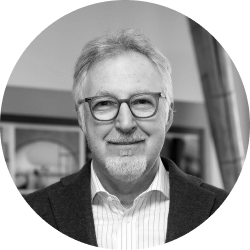 MAURIZIO PONTELLO
Ideal Work founder
Trainer since 1997
Former applicator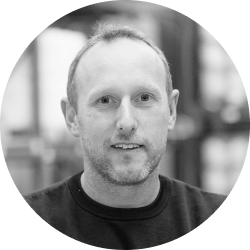 STEFANO BASTASIN
Technical director,
part of Ideal Work for 20 years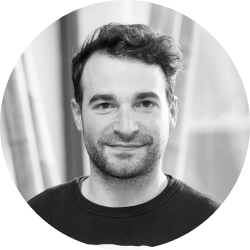 GIANLUCA BARBISAN
10-year experience as applicator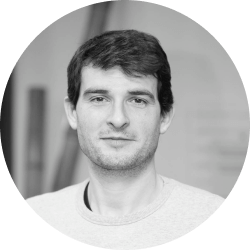 SIMONE FASAN
Colour and material specialist for 13 years
Why taking an Ideal Work course?
Here is what past participants say about it!
"I have just completed a training course and, what can I say, it's like being in a family — the staff is welcoming and, most importantly, well-trained in their sector. I'm leaving with so many new notions and tricks of the trade that Stefano and Giuliano thoughtfully passed on to me. For this reason, I'd like to publicly thank them for the their special work. And my sincerest thanks also to the staff behind the scenes, whose organisation skills are always top-notch. Thank you very much."
"I attended a training course and found a warm and professional environment. The speakers and the staff who took care of the demonstrations were ready to answer any questions or doubts. The order and delivery service was always punctual. The word that sums it all up, for me, is family, and I'm happy to be part of it."
"I thank IDEAL WORK for my training experience on their excellent products, immersed in a positive environment, alongside a competent and pleasant staff. An experience that has given me new knowledge. Perfect restaurants and hotels. During the course I only met people who were respectful of others. Thank you, IDEAL WORK."
"Congratulations for the organisation and quality of this course. I highly recommend attending it to better understand all the products, their characteristics and applications in the field. Thank you. Greetings."
"I just completed a training course, and all I can say is that it felt like being in a family. The staff is very welcoming and, most importantly, competent and reliable. Stefano is very prepared in explaining the course."
"Top quality training at a first class facility. Highly recommended to any existing flooring or decorative concrete installer or anyone looking to enhance an existing business. You will not be disappointed."