Renew without destroying
Do you want to embellish an old concrete slab with designs and textures? With Ideal Work Stencil top you can, easily and quickly. Stencil top is the ideal treatment for renovating and beautifying existing floors, in just a few millimetres. Ideal for the renovation of pavements, footpaths, pool edges, avenues, access ramps.
BENEFITS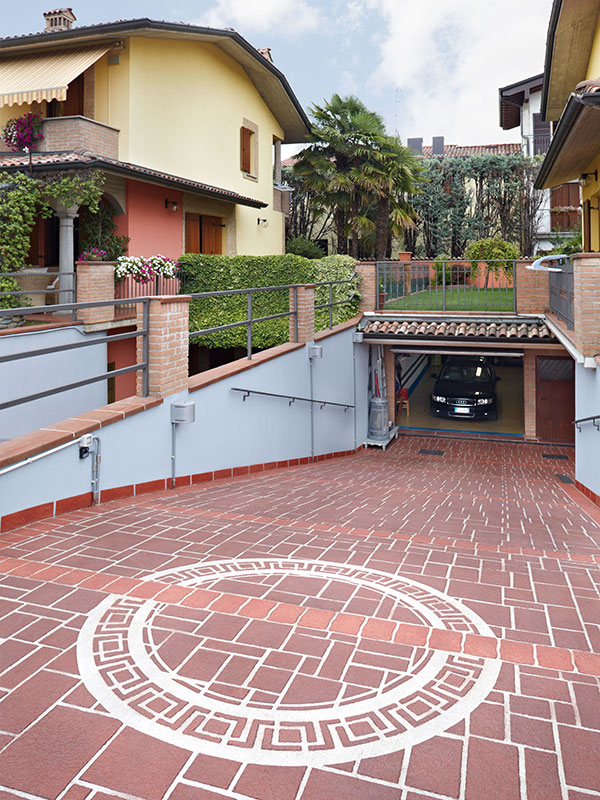 Perfect surfaces over time
Choosing Stencil Top means enjoying surfaces that preserve their perfect look over time. This is thanks to the exclusive protective treatments that make the surface extremely resistant to abrasion, oils, water, weather and UV rays. The paving and walls made in Stencil top are also easy to clean and maintain.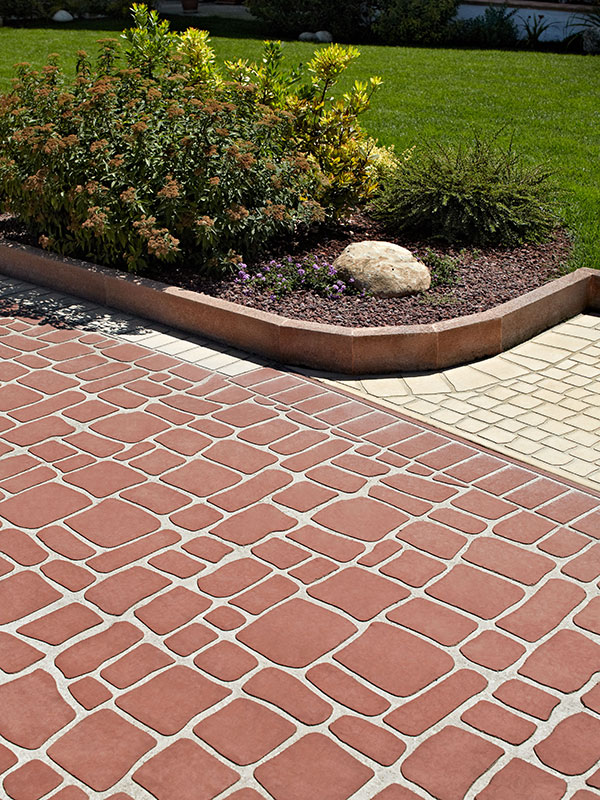 Make way for your creativity!
You can choose from a wide range of essential or composite, geometric or floral decorations, according to your taste. A complete line of Stencil Top products allow you to create multiple designs and textures that reproduce stones, bricks, cobblestones or tiles on the surface in a realistic way. In addition, Stencil Top makes it possible to obtain various finishes for a slip-resistant, anti-fall, smooth surface etc… There are also 29 standard colours available to you!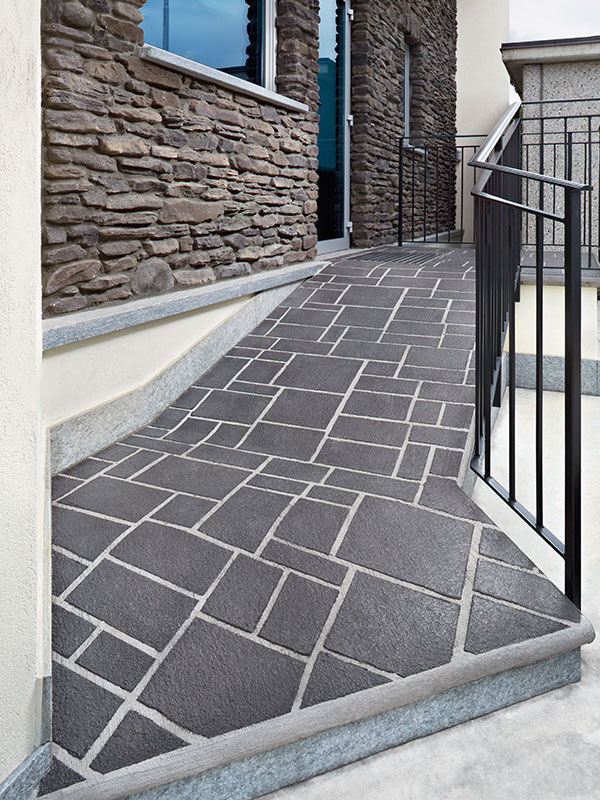 It's fast to install
Depending on the season and the complexity of the site, a team of Ideal Work® installers can create 200 m² of textured flooring in about 2-3 days. You will be able to walk over the surface just a few hours after completion. Quick and easy to install surfaces that last over time
HOW
Surface preparation
A. It is necessary to repair and fill all damaged concrete portions, cracks, holes and little deep concavities.
B. The surface must be accurately cleaned in order to remove traces of dirt, oil, dust and other polluting substances. May the surface be particularly deteriorated, it will be necessary to proceed with the smoothing or the application of Anti-gel treatment.
Stencil top concrete application
1. Mixing of Colour hardener, Ideal Binder and water, application using a steel trowel.
2. Placement of paper stencil when the surface is dried.
3. Mixing of Colour hardener, Ideal Binder and water, spray the mix by using an hopper gun connected to an air compressor.
4. Before the material is completely dry, proceed with the removal of the paper stencil and surface cleaning.
5. After 8-12 hours, application of the protective sealer Ideal Sealer is recommended. The type of sealer is chosen according to the amount of traffic and the environment, it makes the colours more bright ant ir protects the surface from water, oil, athmosferic agents, UV rays.