Ramps
Check out the wide range of concrete floors and coatings designed as a mix of aesthetics and solidity, for modern and customized ramps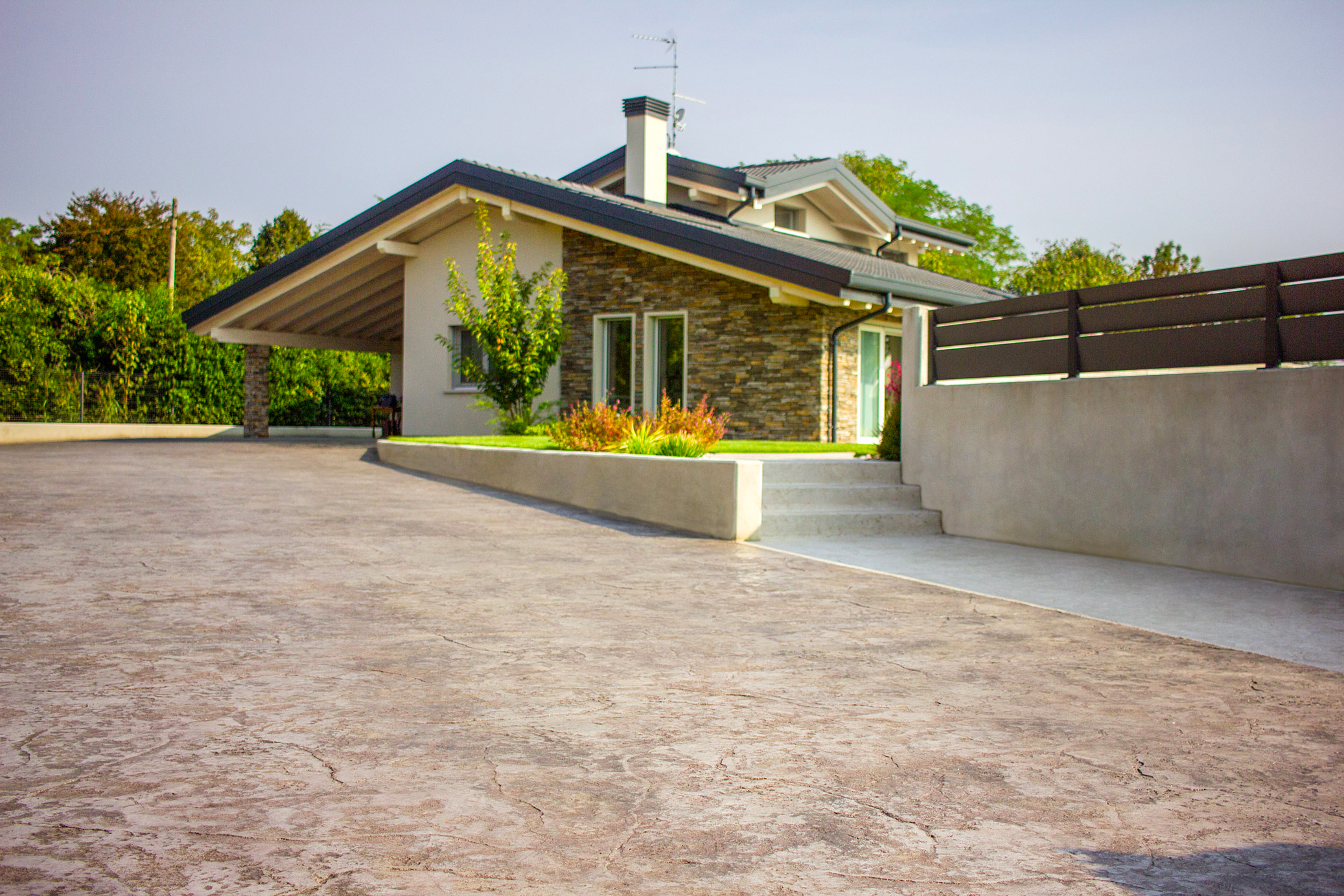 Resistant, versatile surfaces
If you are looking for the best surface for a ramp, you will need to make sure it is highly resistant to traffic.
Ideal Work's various solutions for ramps will allow you to revolutionise your external space. They differ in terms of appearance, but they are all extremely robust and resistant.
Stamped concrete is perfect for those who want a stone, rock, brick or wood effect; Sassoitalia® for those who love the washed pebble tradition; and Rasico® for those who prefer a rough texture.
Obviously, a rough, non-slip surface is the best solution for north-facing ramps.