Microtopping®
For interiors and exteriors, no stopping your ideas.
An innovative material that renews every surface with just 3 millimetres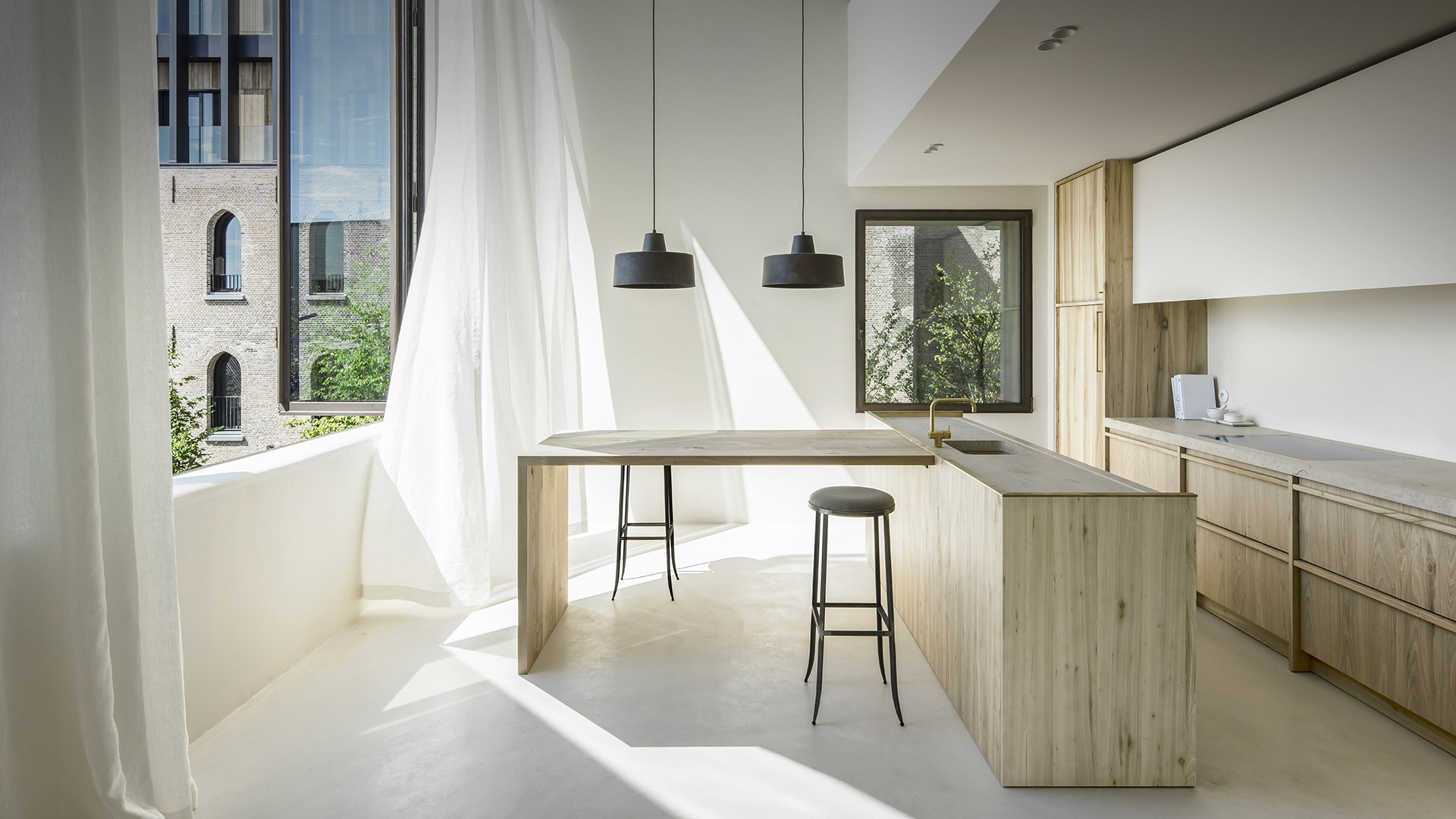 The Continuous Space of Microtopping®
Ideal Work Microtopping® is perfect for those who want a continuous, innovative and tactile surface that can make any space unique, whether it is a minimal modern environment where Ideal Work Microtopping® stands out as the main feature, or a classic, rustic or vintage environment, where it completes the style with refined discretion.
You can customise Microtopping® by choosing shades and creating glossy, clouded, or acid stained effects to make it exactly the way you want it.
Why choose Microtopping®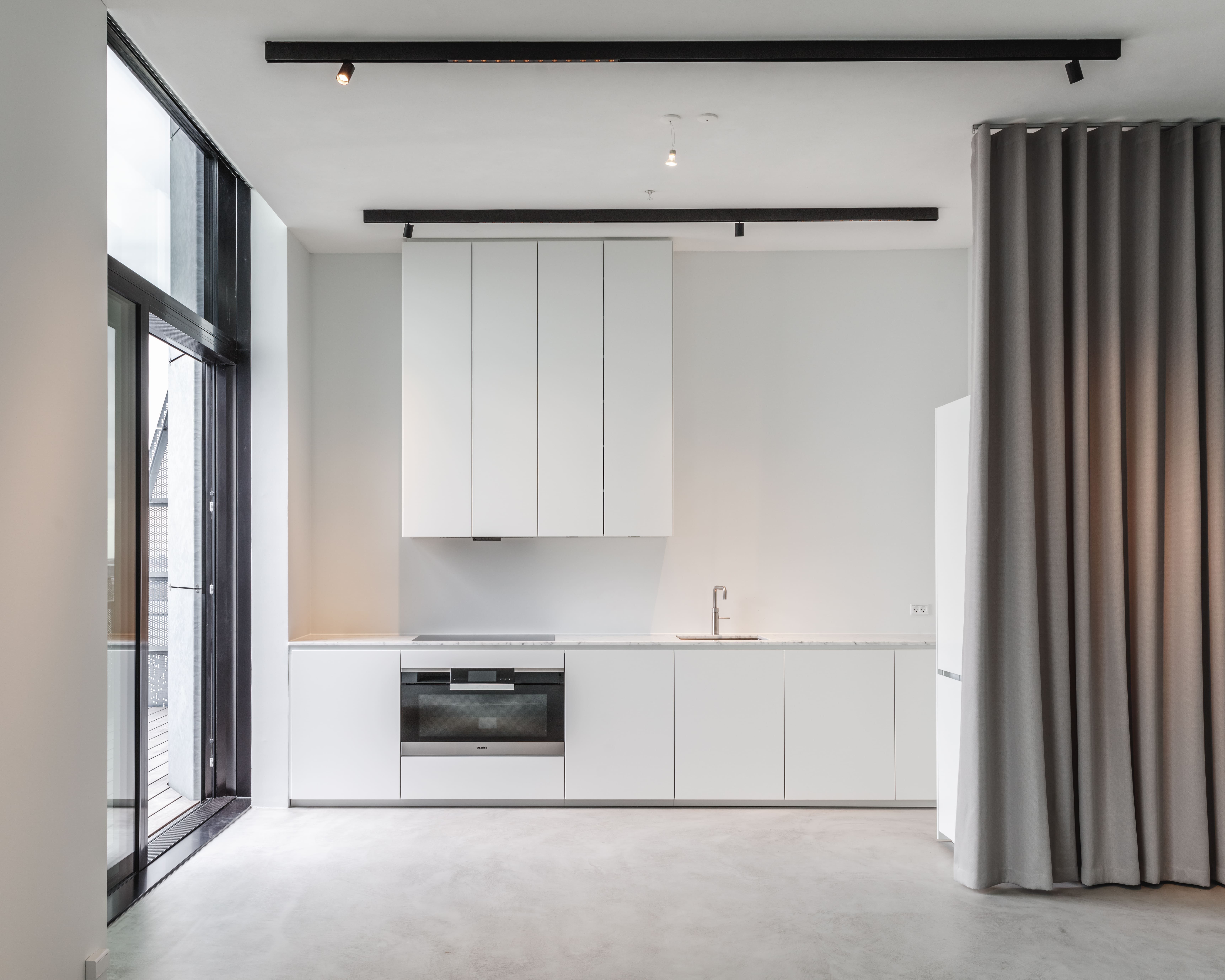 Innovative Material: Renew the surface in just 3 millimetres.
With just three millimetres of thickness, microcement Microtopping® allows you to renew existing surfaces on different bases (concrete, self-levelling, ceramic, wood…) without having to remove them.
Microtopping® is easy to clean and fast to install. It is also perfect where underfloor heating is used.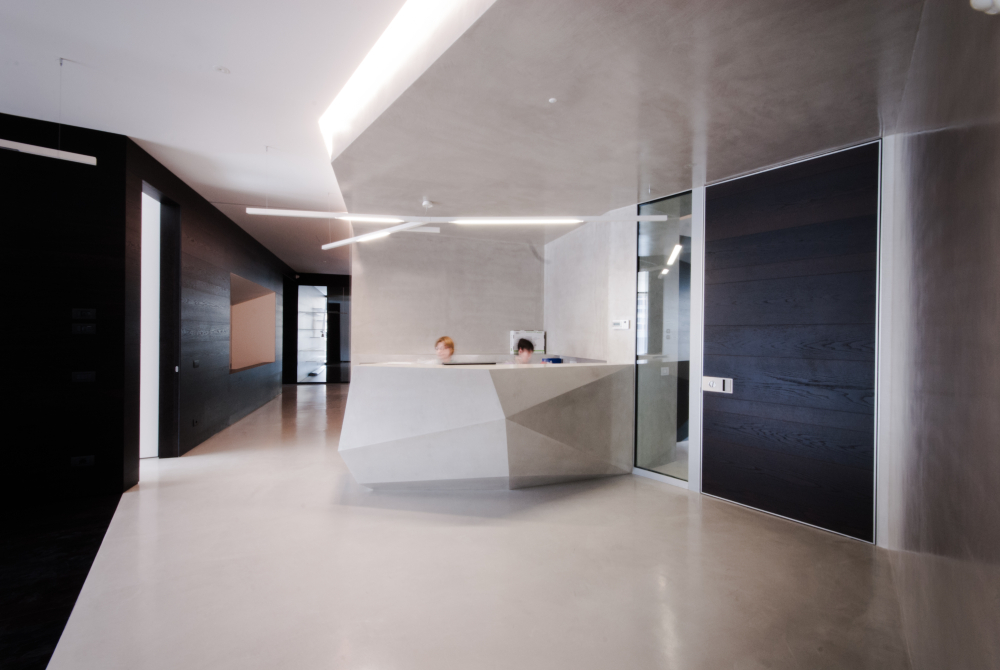 From continuity to your ideas: goodbye to visible joints and interruption lines
Microtopping® is the ideal solution for those who do not like visible joints as it allows you to create continuous surfaces, both internally and externally, without visible joints.
Its extraordinary features make it ideal for both horizontal and vertical surfaces, such as plasterboard or masonry walls, stairs, bathrooms and shower enclosures. Microtopping® gives space to your ideas without interrupting lines.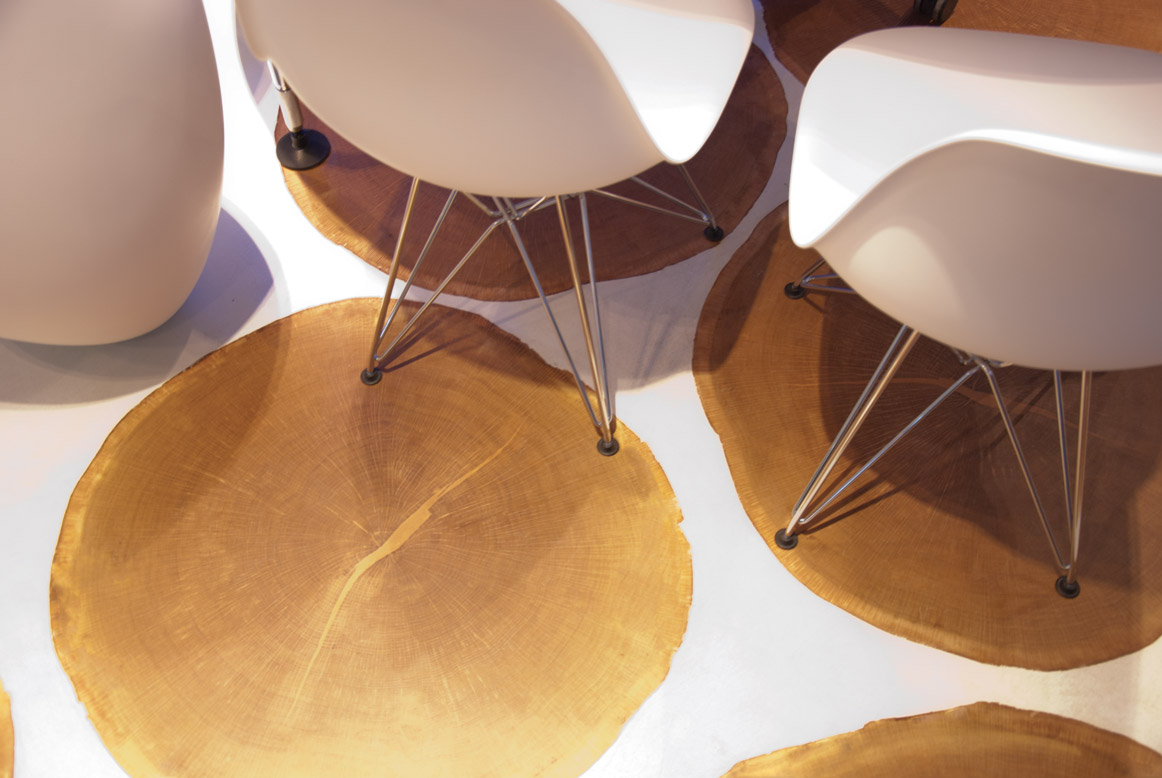 Colours, effects, finishes… the aesthetic of cement has no limits
Thanks to the specific Colour Pack-C Liquids, it is possible to mix endless colour combinations of microcement.
The colour intensity and tone will vary depending on the amount of product diluted in the polymer and the type (white or grey) of the Microtopping used.
It is possible to achieve glossy, clouded or acidified effects and create velvets and decorative inserts for unique, personalised finishes, with great aesthetic impact and elegance.
Latest projects made with Microtopping®
How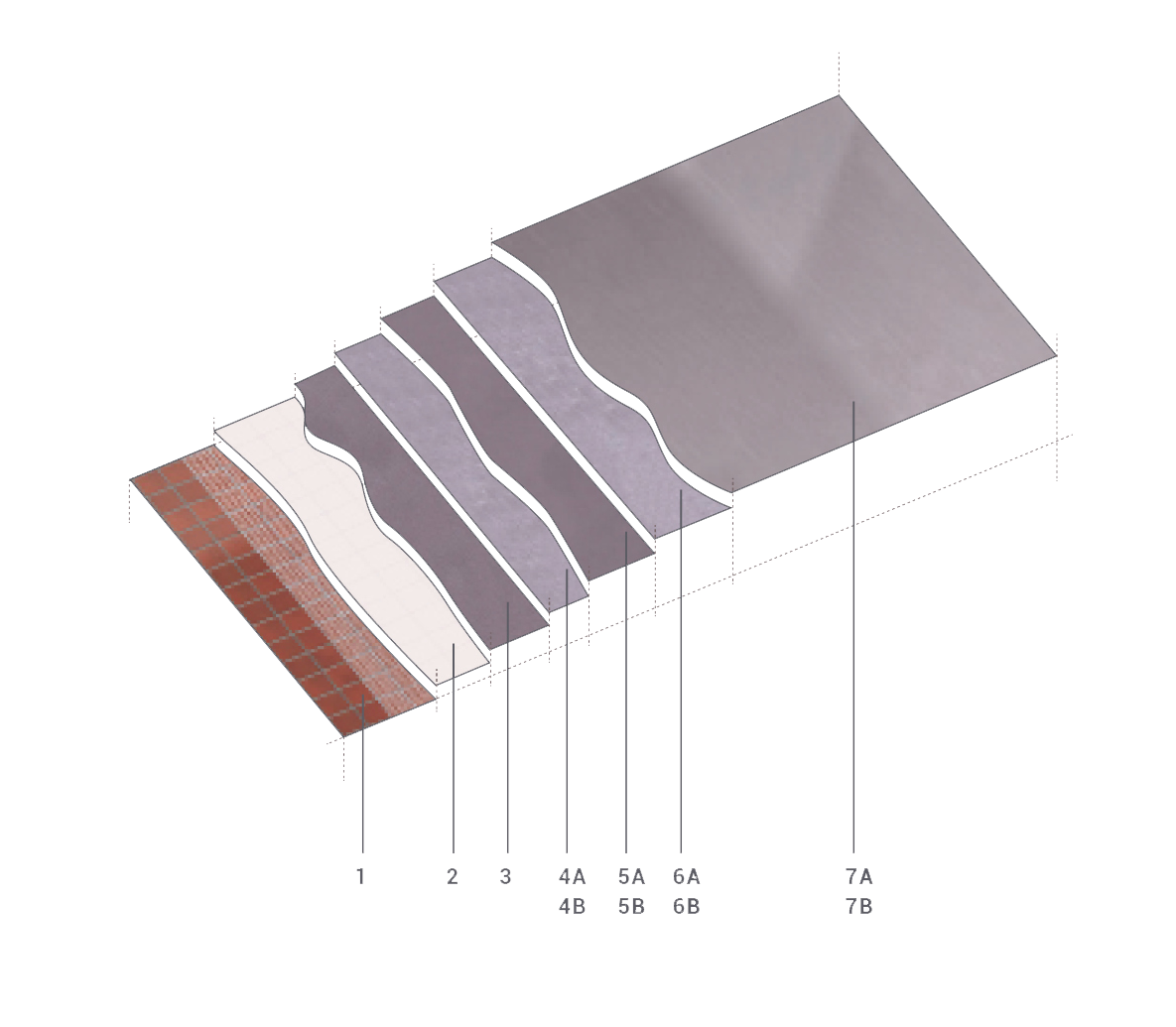 Microtopping® Floor
1. Surface preparation
2. Primer application
3. Application of Microtopping® BC in 2 coats
A. 2 Base Coat + Finish Coat
4. Sanding and cleaning of the Surface
5. Application 1st coat of Microtopping® FC
6. Sanding and cleaning of the surface
7. Application of Ideal PU WB Easy
B. 2 Base Coat + HP
4. Sanding and cleaning of the surface
5. Application of Microtopping® HP
6. Sanding and cleaning of the surface
7. Application of Ideal PU WB Easy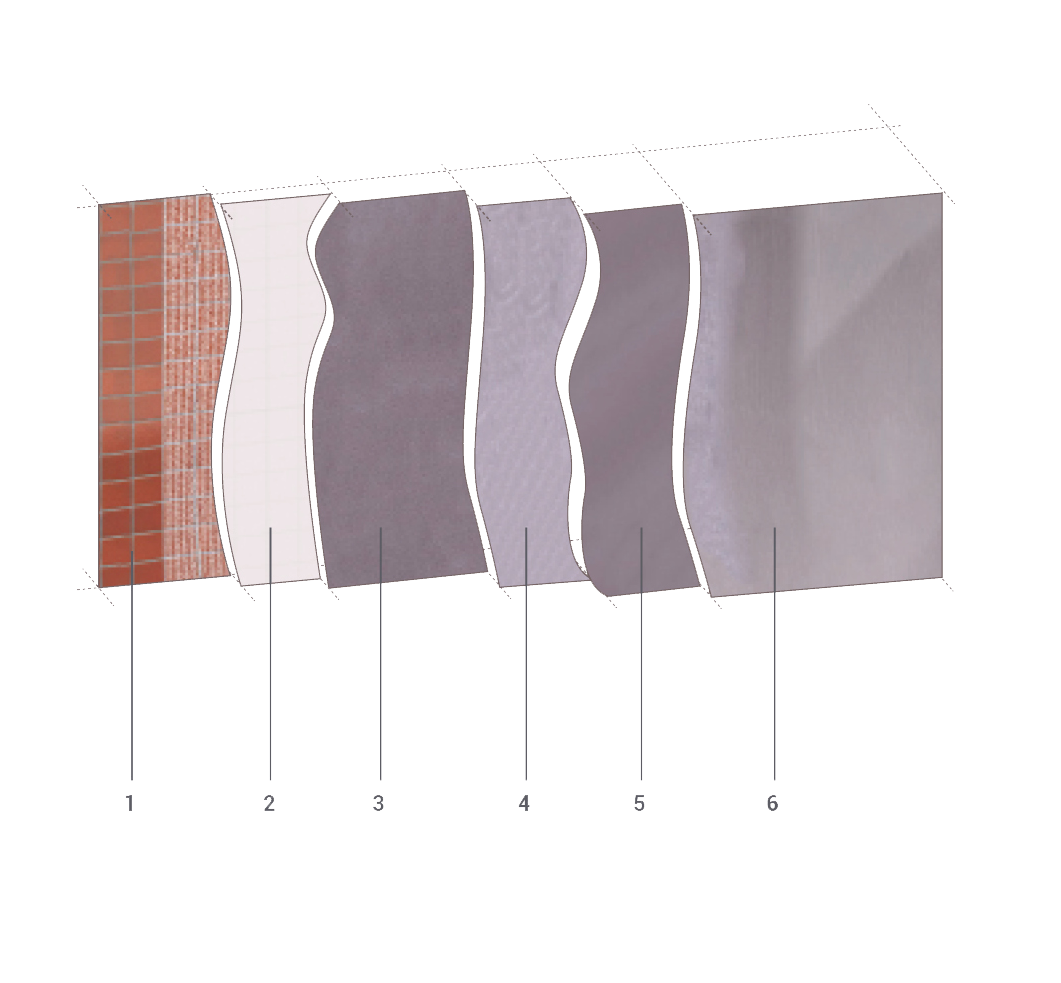 Microtopping® wall
1. Preparation of the underbed
2. Application of Primer R-R
3. Application of Microtopping® BC 1 coat
4. Application of Microtopping® HP
5. Application of Microtopping® FC
6. Sanding and application of protective sealer Ideal PU WB Easy
Unlike the majority of resins that cannot be applied in exterior environments, Microtopping® is ideal for external applications such as terraces, footpaths, swimming pool decks, porches and walls. Microtopping® is provided with good protection from: water penetration, climatic stress, de-icing salts and UV rays.
Microtopping® is ideal both for creating new flooring and restoring existing surfaces. One special feature is its ability to be used over old wooden, ceramic and concrete floors without any need for removal.
After carefully assessing the base and with proper preparation, Microtopping® can be installed on any type of surface. Your Ideal Work installer will know how to advise you on the feasibility or otherwise of the operation and help you to choose the most suitable solution for your requirements.
At only 3-4 mm of thickness, with Microtopping® you can have a new floor without having to remove or modify the doors and windows already in the dwelling (unless the doors and windows are not perfectly aligned with the floor).
Microtopping® has perfect adhesion even on surfaces with underfloor heating systems. It is fundamental to choose a suitable support for the heating system installed. Microtopping® has a heat conductivity value of λ =0.46.
Microtopping® was created to respond to the needs of those who do not like joints. Applicable both vertically and horizontally, it bestows maximum continuity to these areas. The installer will, however, assess whether it would be appropriate to respect existing joints.
Yes. Strict tests demonstrate that, after the application and drying phases, Microtopping® does not release substances into the air that are harmful for adults and children.
In addition to being an EC certified product, Microtopping® has been subjected to multiple tests.
With its unbroken, concrete effect, Microtopping® is perfect for the modern home and in line with current trends in the field of interior design. Capable of making almost any environment unique, it is at its best in minimal, modern settings where it acts as a focal point.
Microtopping® also lends itself well to classical, rustic or antique settings where it completes the style with sophisticated discretion.
Yes, in these settings, Microtopping® succeeds in creating a silky, welcoming atmosphere bestowing style, class and elegance yet provides a very low maintenance option.
Microtopping® is also perfect in commercial applications where it succeeds in enhancing the products on display to the utmost; it is particularly recommended for 'trendy' settings.
Certainly. Microtopping® is suitable for these types of application because it provides good protection against water penetration. In the restoration or refurbishment of existing surfaces, an appropriate assessment is required by the installer as well as adequate preparation of the base.
Check out our gallery to see the examples.
Tests show the high resistance of Microtopping® to various stresses. The surface resistance is greater than that of wood. It is appropriate to observe some tips on the maintenance of the surface. See the FAQ: "How to maintain a perfect appearance over time".
Yes, it can be used on any type of surface as long as it is treated appropriately. It is not, however, recommended to place boiling objects on it, use the counter for chopping or leave aggressive substances on the surfaces, such as lemon juice or vinegar.
Thanks to the special liquid dyes of Colour Pack-C, it is possible to obtain many combinations of colours. The intensity and shade of colour will vary, depending on the quantity of dye used. Indeed, the colour table only offers a rough guide: it will be the task of the installer to provide samples based on the customer's requests. It is also possible to create effects such as polished, silky, cloudy and acid stain as well as providing shades and decorative inserts to form unique, personalised finishes with great aesthetic impact and elegance.
Check out the Colour Pack chart.
Certainly. Just sand/roughen the surface and reapply Microtopping®. This procedure is especially useful for the restoration and renewal of surfaces such as, for example, the change of use of commercial premises.
As a guide, it would take around a week to create 100 m2. But application times depend on the complexity and type of installation. In the case of an existing surface, it can require a few days more, necessitated by the assessment and preparation of the base.
Microtopping has specifications similar to those of a top of the range wooden floor. This material has excellent resistance and is suitable for use as floor and wall cladding. However, Microtopping® is not comparable with ceramic surfaces, which is a very different material and involves very different production processes.
All surfaces, even the most resistant, can be scratched. Think of steel (the bodywork of cars) that is easily scratched when subjected to stress with sharp objects. As with all surfaces, these scratches will be most apparent on very shiny and smooth surfaces. For this reason, we recommend an opaque finish and a more material effect. If it is required to get rid of scratches, extraordinary maintenance can be carried out, as with wooden surfaces.
Yes, heavy, sharp objects can mark Microtopping® surfaces.
Ideal Work offers a very wide range of protection. The choice of the right protection depends on the requirements of the end customer. There are solvent and water based products. Even though the resin treatment protects the flooring from rapid penetration of accidentally spilled liquids, it is well to remember that all liquid substances, especially those most used in the domestic environment such as wine, oils, vinegar and coffee, must be eliminated quickly from all Microtopping® surfaces before they can penetrate to any depth. Dropped ice cream has particularly penetrative qualities.
Certain effective precautions are recommended:
a) provide a doormat at the entry to the house that can retain dust, sand and abrasive particles b) sweep or vacuum regularly c) use protective felt under furniture, especially under furniture that is often moved, such as chairs d) in the event it is necessary to move heavy furniture, it is recommended to place woollen cloth under the feet or base of furniture to avoid ugly lines e) before carrying out painting, electrical jobs, plumbing, moving and handling furniture, protect the floor with cardboard, woollen blankets and nylon sheets.
Cleaning a Microtopping® floor is very simple. A damp cloth is sufficient to clean the surfaces, with the addition of a little neutral detergent for floors (for example PERFETTO! Ideal Work: a specific detergent for decorative Ideal Work surfaces). It is recommended to periodically treat the pavement with protective, superficial products based on self-polishing waxes dispersed in water (for example, Ideal Cera) or beeswax (for example, EASY WAX). Detergents based on soap, acid, ammonia, chlorine or any abrasive detergent products are absolutely prohibited. It is recommended to use only NON AGGRESSIVE, neutral PH detergents.
The colours used have the maximum resistance to UV rays and the protective treatments are not subject to yellowing. As with all types of materials (see, for example, car paintwork), after constant exposure to the light of the sun and moon, slight fading is possible in the colours, which cannot be considered a defect.
Absolutely, yes. Microtopping® has high resistance to abrasion and is also recommended for constructing access ramps, car parks and driveways. In these cases, only the Microtopping® Base Coat version is applied, which also ensures the material has slip resistance. Also, remember that the resistance to vehicular traffic is given by the thickness of the support. When restoring old flooring, it will be wise to check the conditions and find out the thickness of the support.
Tests of the heat resistance carried out on the material obtained excellent results. Microtopping® was heated to a temperature of 115°C without displaying any defects. However, it is inadvisable to lay boiling objects directly on the surface so suitable heat resistant mats should be used. Moreover, in the case of kitchen tops, it is recommended to use a suitable chopping board, avoiding cutting or chopping directly on the top.
Ideal Work offers various types of protective treatments that, in addition to providing excellent resistance to the absorption of liquids and stains, determine the final effect of the surface. It is possible to choose between SHINY, OPAQUE, SATIN or NATURAL effects. Based on the type of project, interior or exterior, the technical specifications required and the final effect desired, it will be the task of the installer to advise on the most suitable protection.
Ideal Work Microtopping® is not a resin but a cement-polymer coating for use as a decorative finish (thickness 2-4 mm) for interior and exterior surfaces. Considered an example of a coating with great architectural and aesthetic value, Microtopping® was formulated for the purpose of cladding, restoring and recreating vertical and horizontal surfaces whilst providing the much sought after effect of "cement finished" flooring. The material can be levelled manually.