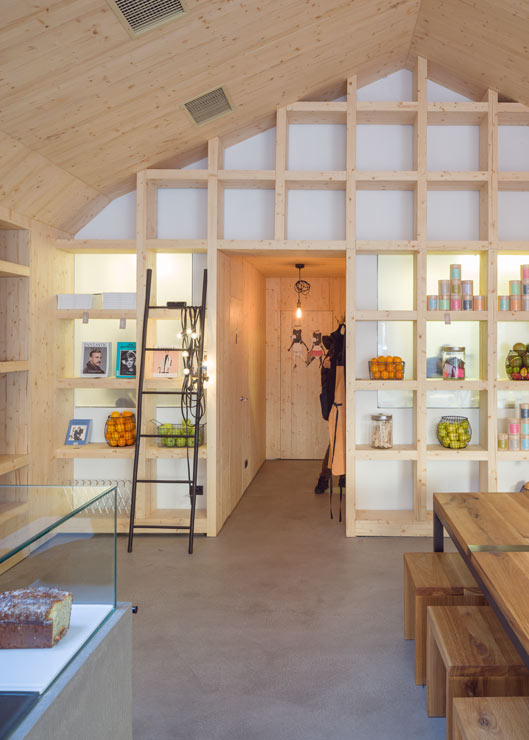 Microtopping as a floor and counter coating for a Nordic-style bar
Frudisiac, a new cafe in Bucharest, is Nordic style at its finest: large and bright spaces, light colours, functional furnishings and natural materials such as wood. Against this backdrop, the Microtopping floor combines perfectly with the wood, giving the interior a natural feel. A neutral foundation ideally suited to design spaces, it is also easy to clean and maintain and is resistant to seepage and stains. For this reason, it was also used to cover the bar, creating a pleasing sense of continuity alongside the floor.
Frudisiac is a cafe with a focus on organic produce and a design heavily inspired by Nordic style, conceived by NANA (Not a Number Architects). Its all-black exterior is rigid and angular, but the interior houses a warm and welcoming design space. Inspired by Scandinavian style, the environment is an open-plan space where light wood dominates. To make the space seem even bigger and brighter, the owners installed large windows and, most significantly, Microtopping.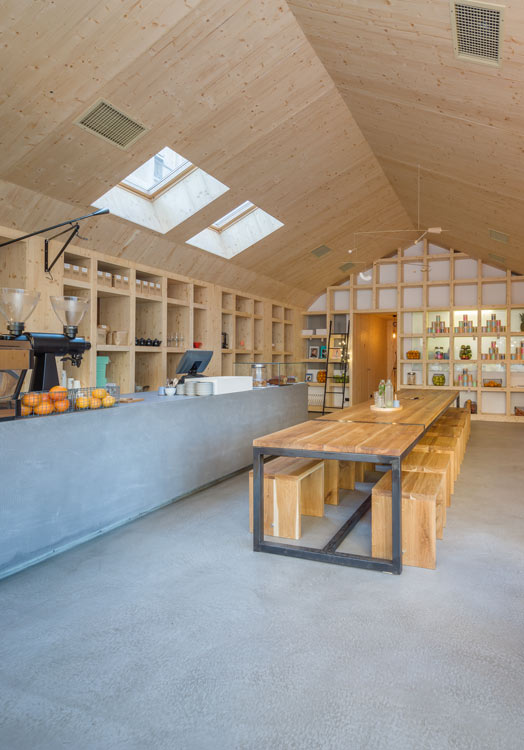 The space's standout feature is the smoke-coloured Microtopping floor, which contrasts chromatically with the wood. This has the effect of enlarging the room and giving it a light and natural feel.
Microtopping was not only chosen because it is innovative and can act as a neutral backdrop for design spaces, but also because it is easy to clean and keep in perfect condition, a feature which is particularly welcome in public places where food and drink are consumed. When properly treated, the material can also withstand heavy foot traffic without damage. Microtopping was also used to completely cover the bar itself, making it highly water and stain-resistant.
Date: 2014
Place: Bucharest, Romania
Designer: NANA, Not a Number Architect
Solutions chosen for Bar Caffè Frudisiac