Villa Theo
Golden details for a modern villa in Belgium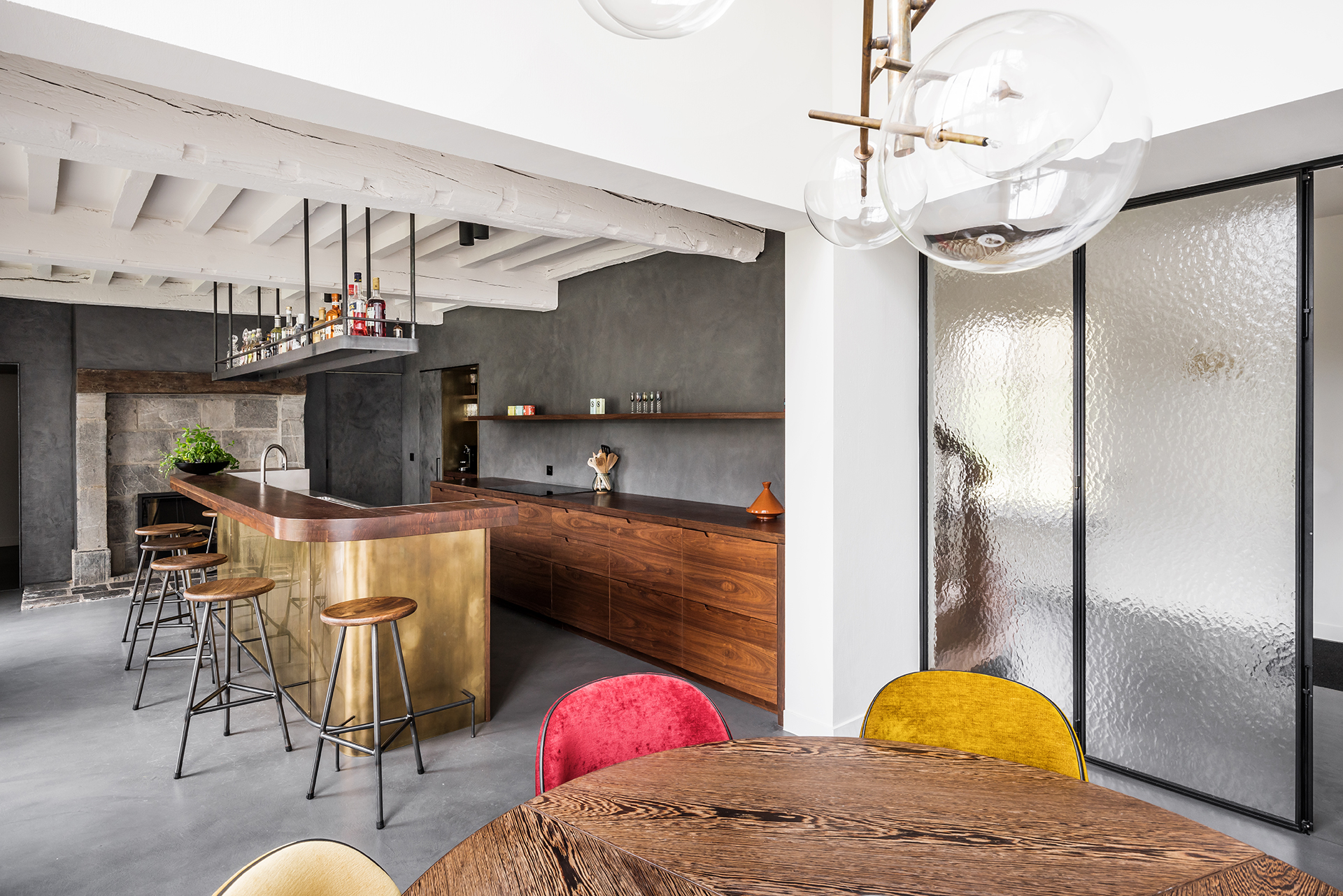 Decorating with gold and a touch of colour: those are the highlights of this beautiful, recently restored villa in Belgium.
Just a fewclever elements, attention to detail, seamlessness and a bubbly touch thanks to Ideal Work®'s Microtopping®surfaces.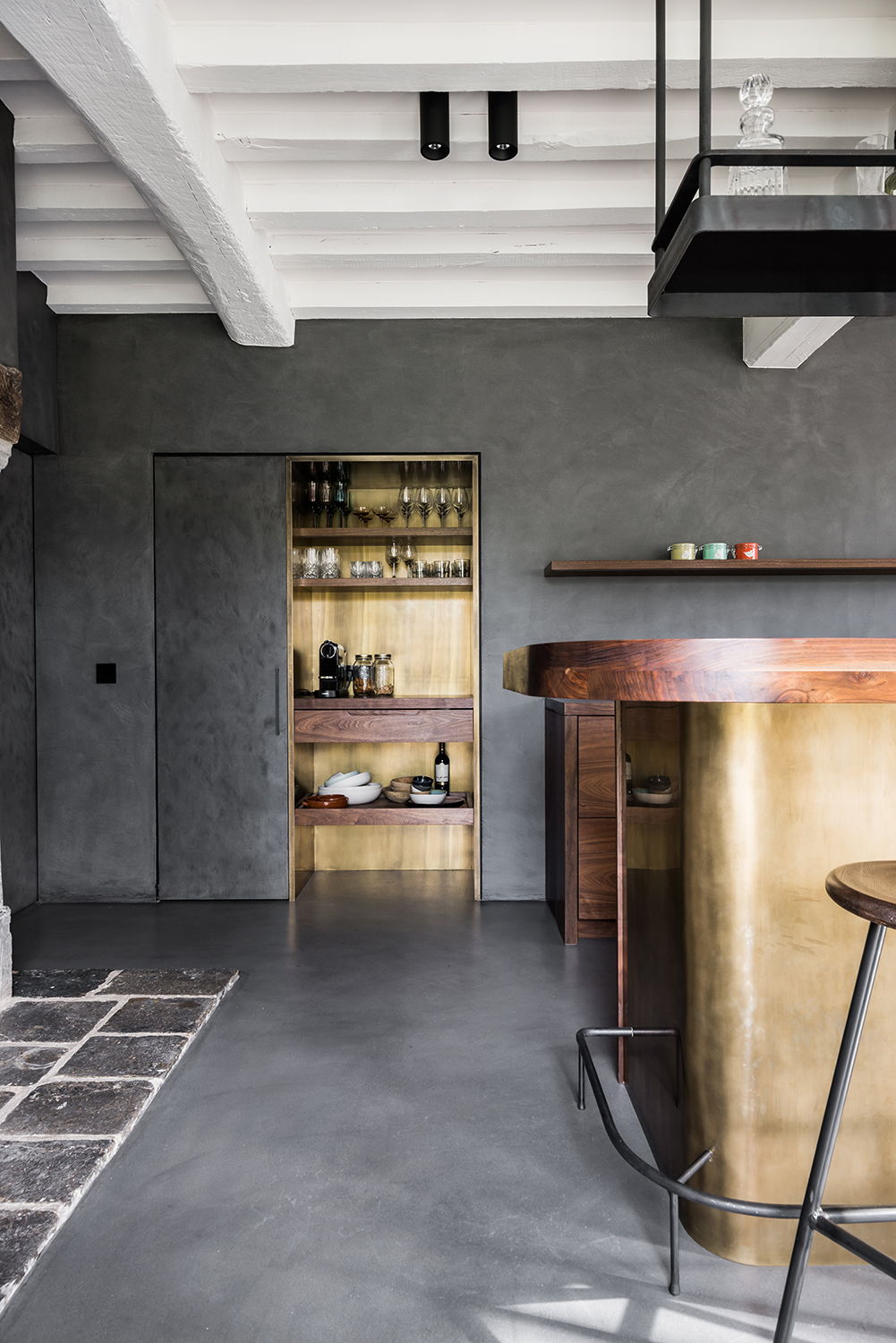 Gold has always been the symbol of wealth, prosperity and royalty. Although today adding a golden touch to the house is a recent trend, would you choose gold for the entire furnishings? The architectural firm Arjaan De Feyter dared to do such a thing for the restoration of this amazing villa in Belgium.
In the wide open space of the kitchen and living room, gold has been used for the kitchen worktop and cupboard, a totally striking look. To balance such a daring style, wood has been chosen for the countertop and, along with metal details, it fills the space with old-time charm.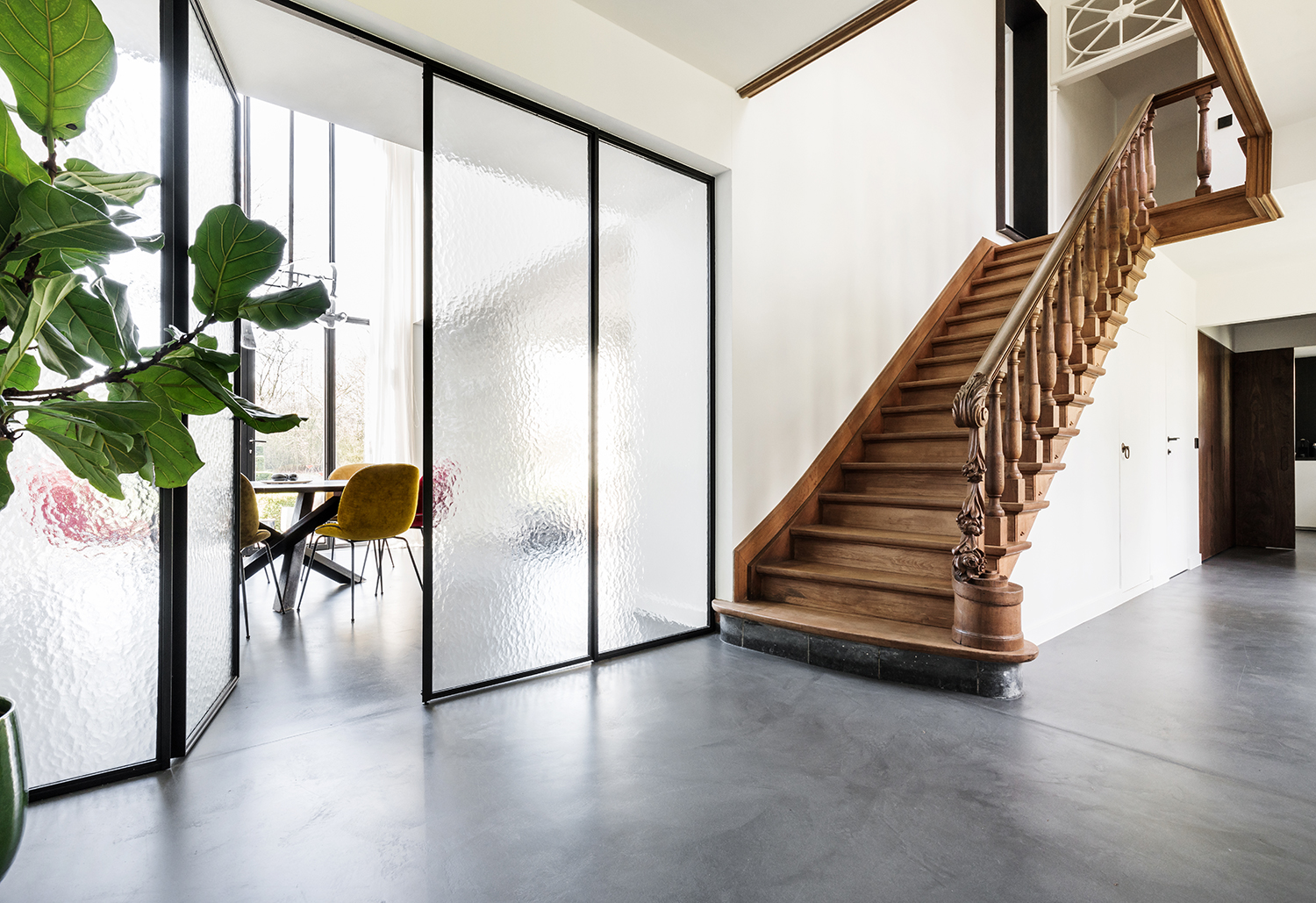 The interior is characterised by a minimal design, devoid of everything unnecessary without compromising on comfort and practicality. A few dark shades create a contrast with the light walls and the bright coloured modern furniture. Dining room and living room chairs stand out, complemented by a great wall artwork. Some of the original elements of the mansion, such as the old wooden stair leading to the upper floor, were retained adding a colonial touch to an otherwise stark decor.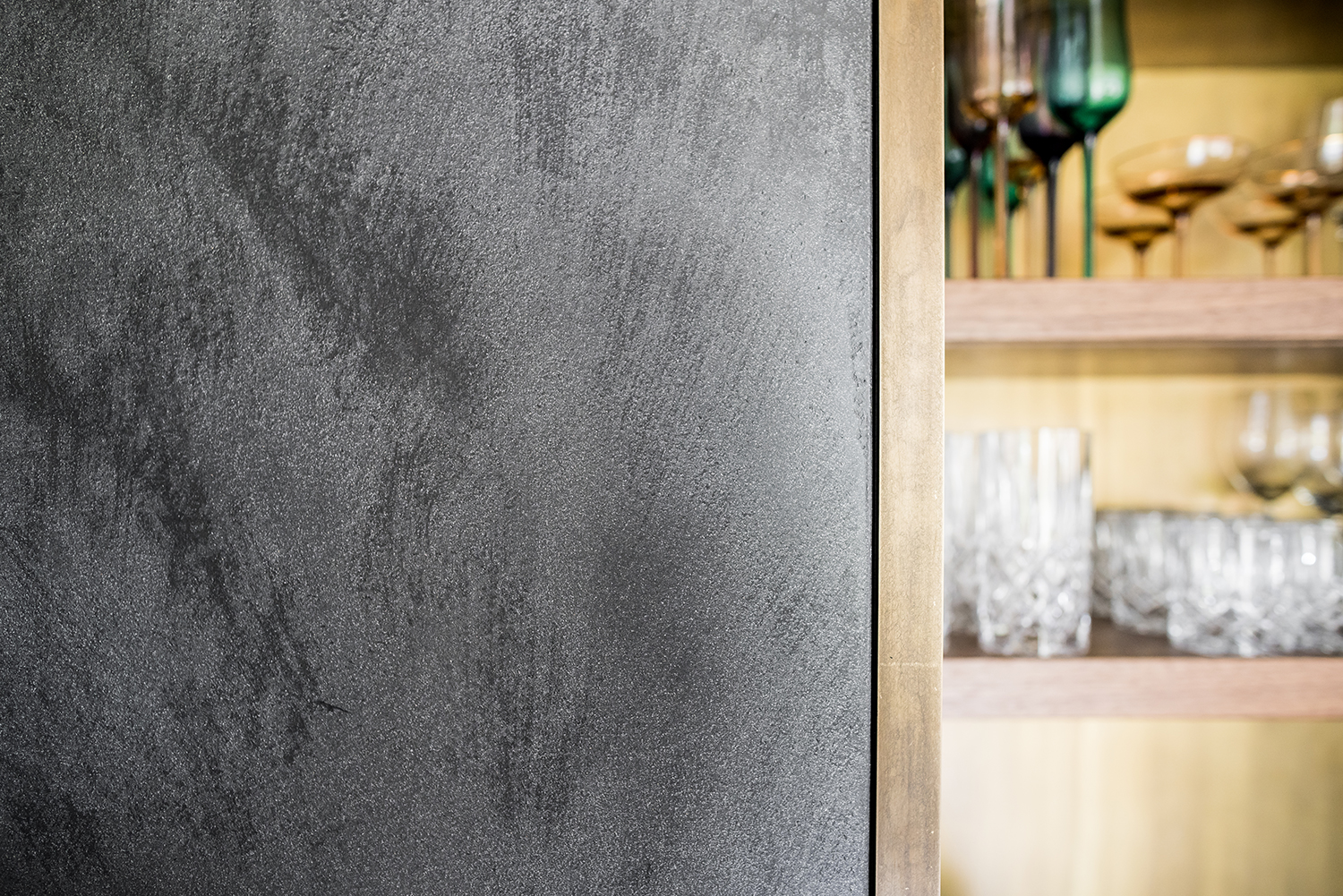 The surface of the new floor had to be lively, unifying the various elements of such a miscellany of ideas and colour. That is exactly why Ideal Work®'s Microtopping® was chosen in its biting black shade to coat the 160 sqm ground floor and kitchen walls. For the bathroom, Microtopping® in a lighter shade visually enlarges the space, making it brighter. In addition to its aesthetic versatility, Microtopping® was also chosen for its great functionality: it can even be applied on floors with under-floor heating as in this house. Microtopping® is also extremely durable and requires minimal maintenance, being easy and quick to clean.
Microtopping® is the perfect solution for restoration projects as with a thickness of only 3 mm, it can be applied on any original surface without the need for its removal. This, in turn, gives great advantages in terms of costs and installation time.
Date: 2018
Designer: Arjaan De Feyter Interior Architects
Place: Schilde, Belgium
Ph: Lucid.Lucid
Solutions chosen for Villa Theo