Villa Nemes
A hidden villa in Liguria's terraces landscape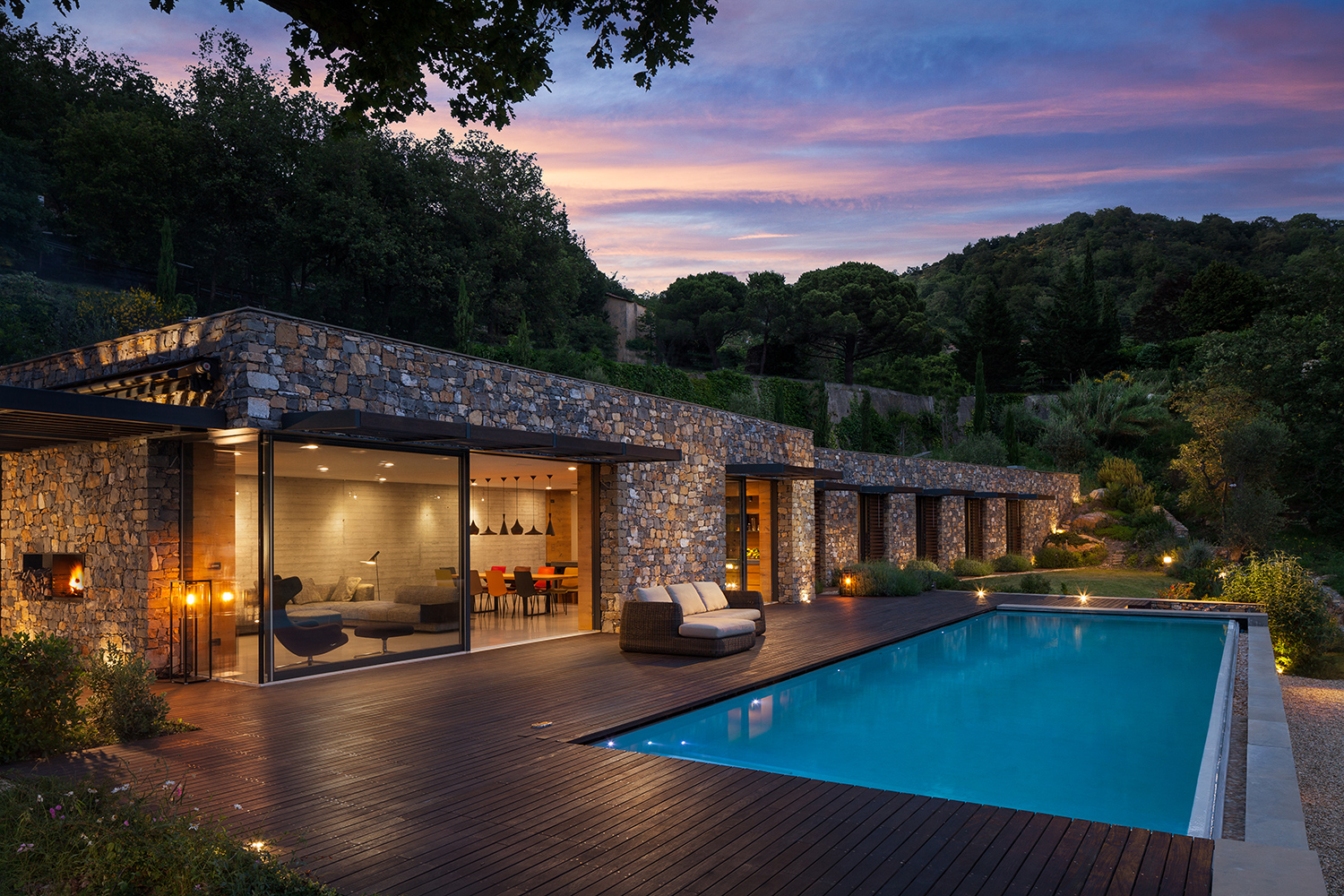 Located in Imperia, a coastal city overlooking the sea, Villa Nemes merges with the landscape of the Ligurian terraces. Designed by Giordano Hadamik Architects, this single-family residence of approximately 210 square metres is equipped with a 50 sqm infinity pool facing the sea.
In order to perfectly match the surrounding landscape, the large facade of this modern building has been completely covered with natural stone, whilst its green roof has been designed to minimise visual impact. The house is also surrounded by Mediterranean plants.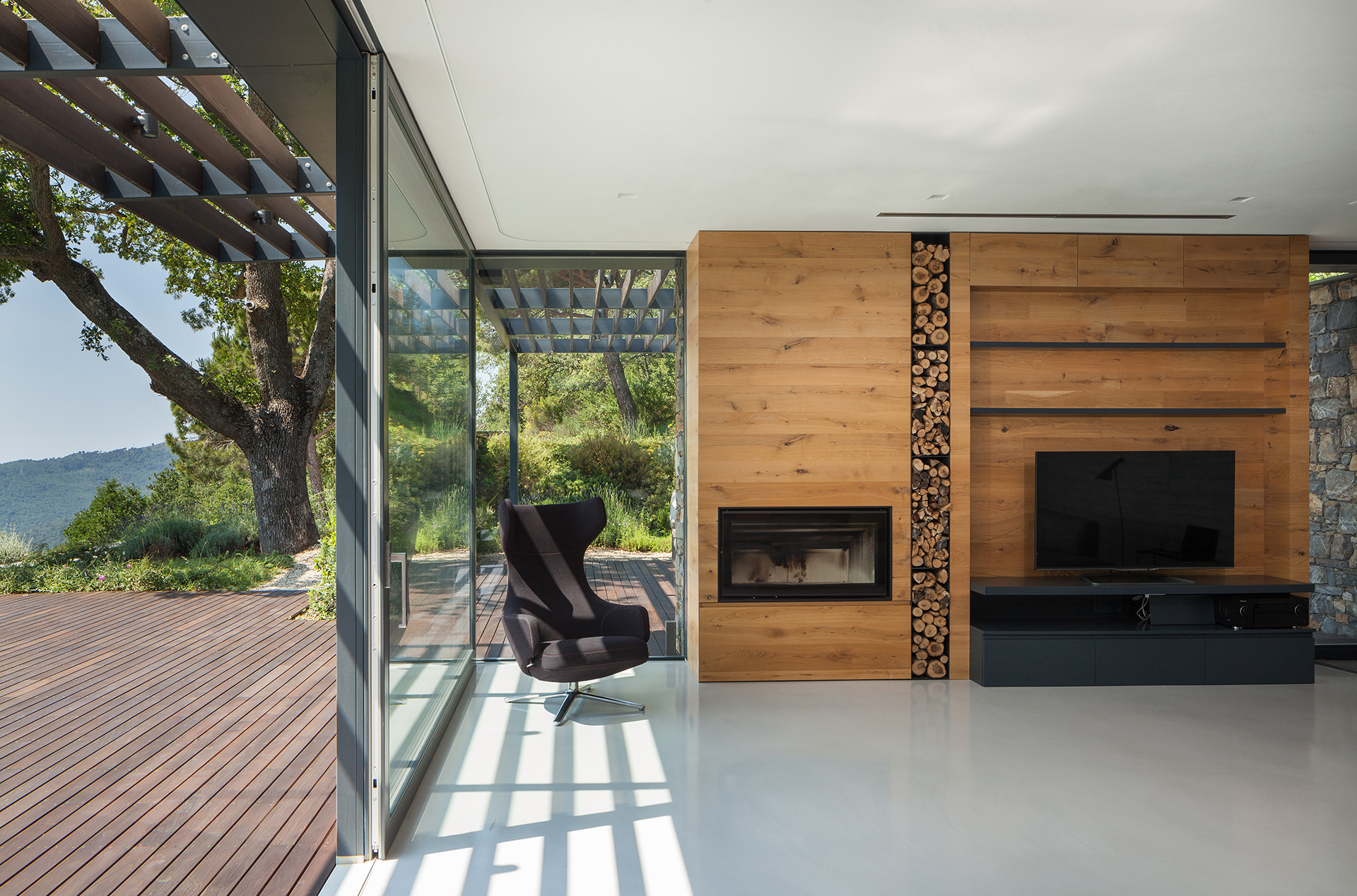 As well as these peculiar aesthetic details, Villa Nemes embodies all the typical features of a Passivhaus the building, in fact, has been isolated in order to reduce heat bridges; the wooden external patio guarantees the soil's maximum permeability and the green roof reduces the thermic difference whilst the large windows allow take full advantage of the natural light. In addition to this, the house is equipped with sustainable sources of energy such as solar and photovoltaic panels.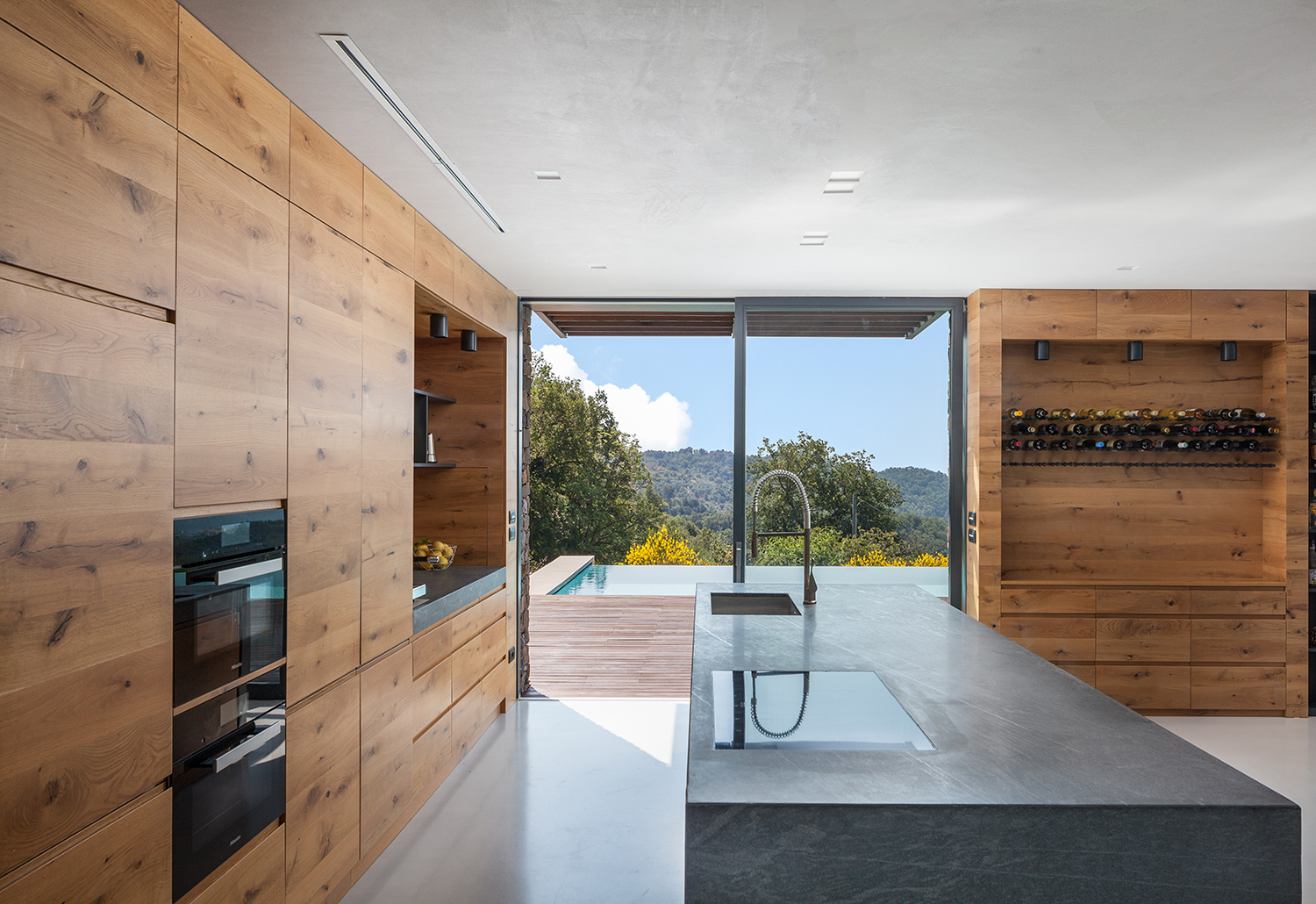 Inside, the building has an impressive central entrance which leads to the kitchen and living room on one side and to five bedrooms on the other. Each bedroom is fitted with an external private space with a sea view. All the spaces are illuminated thanks to large windows that let in daylight, creating a continuous effect between  inside and out.
The space is airy and bright; the style is minimalist, characterised by the use of a few, high quality materials such as wood and stone. Every single piece of furniture plays its own role, filling the entire space with functionality.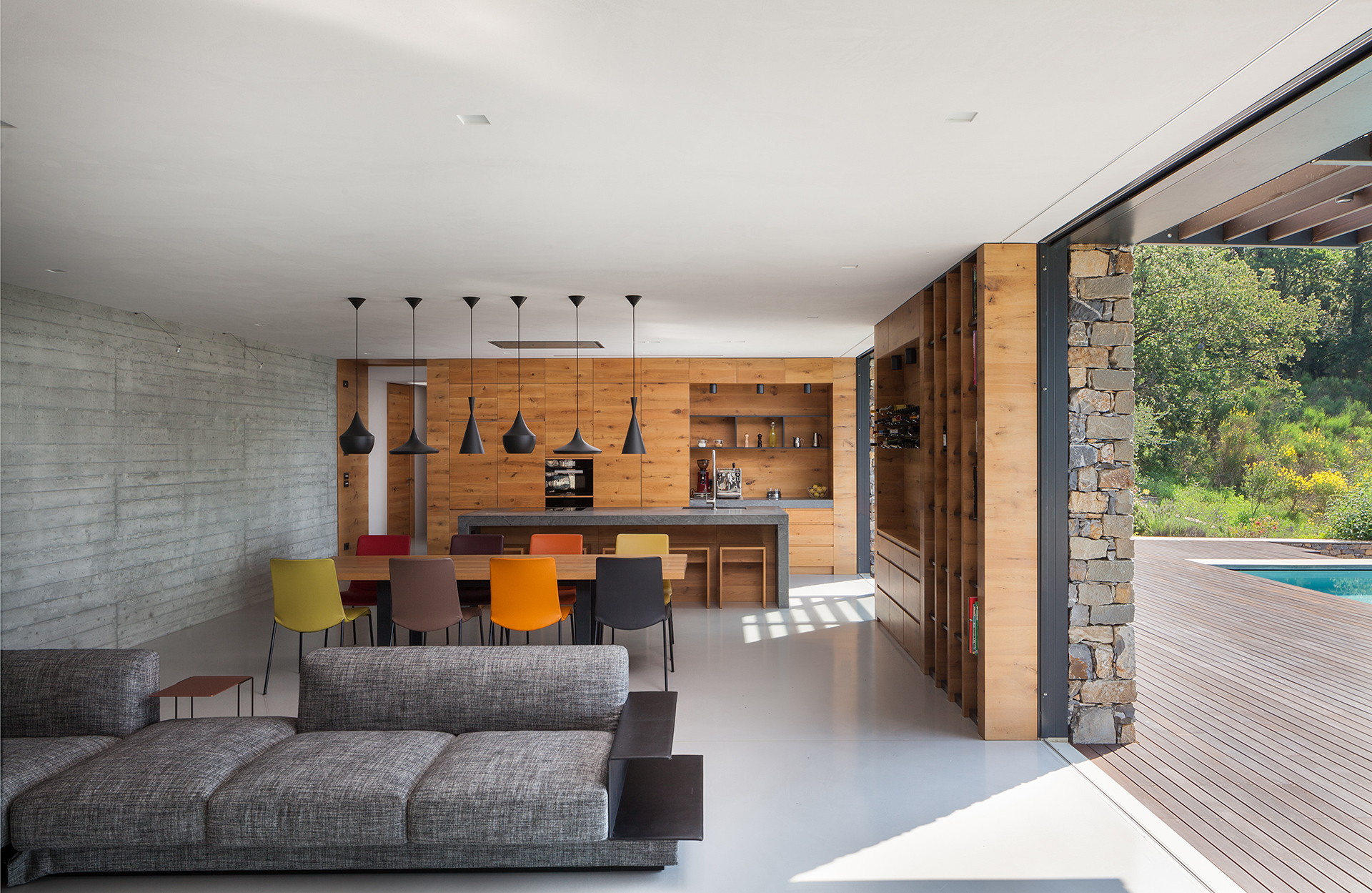 The custom-made furniture of the wide living room, kitchen, bar and library, as well as the kitchen table and stools, become a single volume characterised by the warm shade of wood. A volume in contrast with the concrete wall on the back of the living room and with the floor, a concrete surface where Ideal Work®'s Microtopping® has been installed.
Date: 2015
Architects: GHA – Giordano Hadamik Architects
Place: Imperia, Italy
Ph: Andrea Zanchi
Solutions chosen for Villa Nemes