Jewellers in Antwerp
Romantic Pink Shades for a Jewellers in Antwerp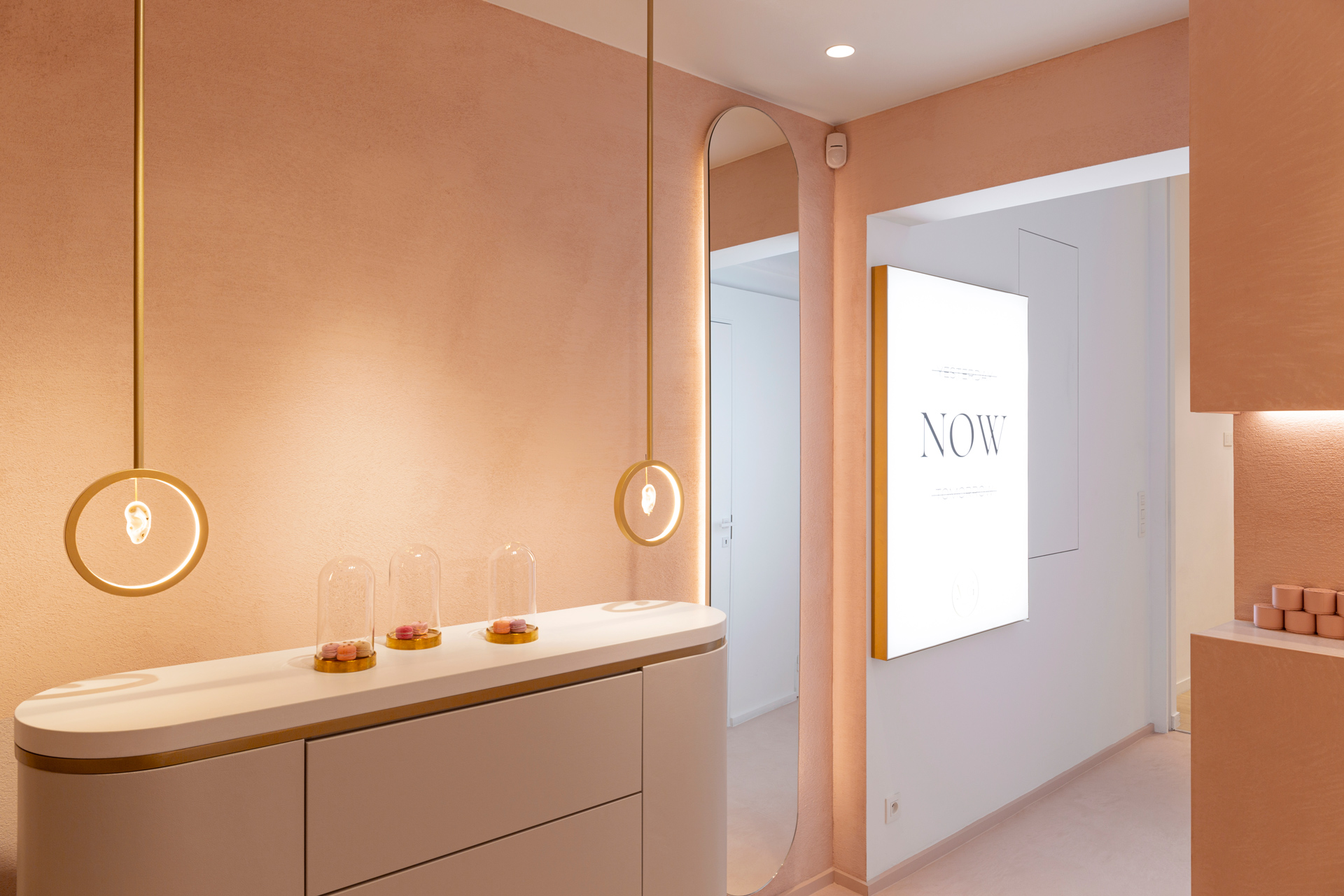 The MF Fine Jewelry store in Antwerp presents itself as a tribute to grace and femininity: pink is their main colour, accompanied by white and gold. The surfaces, made of Ideal Work's Microtopping®, attract the client and enhance the products on display.
Imagine being surrounded by warmth and comfort, peace and real beauty; this is the impression you get as soon as you enter this wonderful jewellers in Antwerp. MF Fine Jewelry is famous for the production of piercings and earrings with a very feminine look.
The store attracts its clients through its appearance as a pink cloud, a light, pastel pink, able to charm ladies of all ages visiting the shop. The environment feels like velvet, characterised by white, modern, cylindrical display units and golden decorations that perfectly match the colour of the surfaces.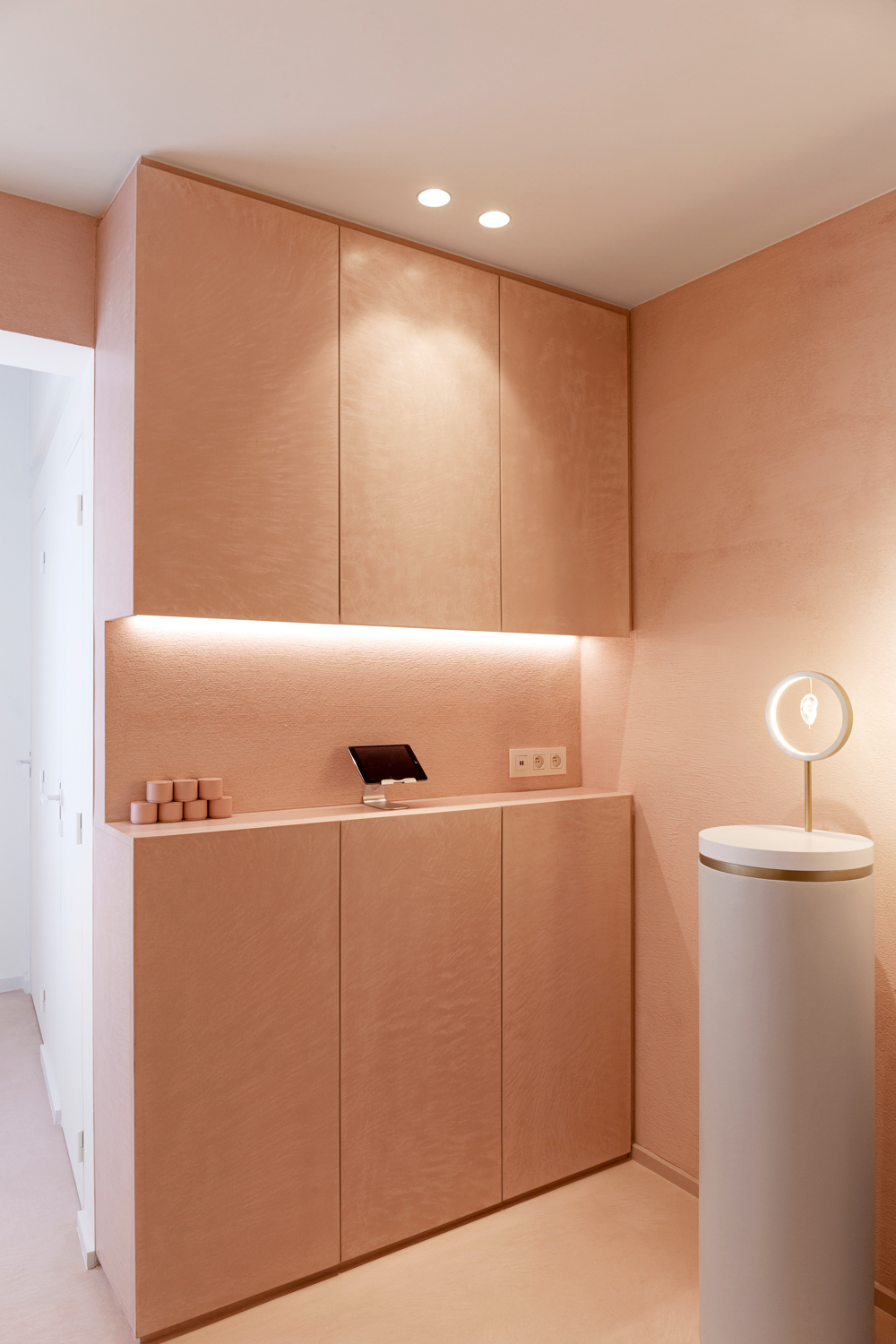 The interior of the jewellers, by the Belgian designer Britt Van Namen, results in an ode to femininity. To create this enchanting space, a surface with a velvet, tactile appearance was needed: Ideal Work's Microtopping® was chosen as the perfect material to give the environment a strong look without appearing too intrusive.
Chosen in a special custom-made pink shade created by Ideal Work's authorised applicators, Microtopping® has been applied on all the surfaces in the store, both horizontal and vertical, to create an effect of seamless continuity. The designer wanted the client to feel as if they were stepping into a 'bubble' where the only things that exist are beauty and the glitter of jewels.
Microtopping® is perfect for coating the surfaces of any store as it can be customised through an infinite variety of colours, making it versatile enough to interpret the identity of any brand. Its neutral look enhances the products on display without distracting the consumer's attention. An additional benefit of its seamless surface of significant benefit in a retail environment, is that it is very quick and simple to maintain over time.
Date: 2020
Place: Antwerp, Belgium
Architect: Britt Van Namen
ph: Hanne Joosen
Solutions chosen for Jewellers in Antwerp