Concrete Loft
A former ceramics factory becomes an elegant luxury loft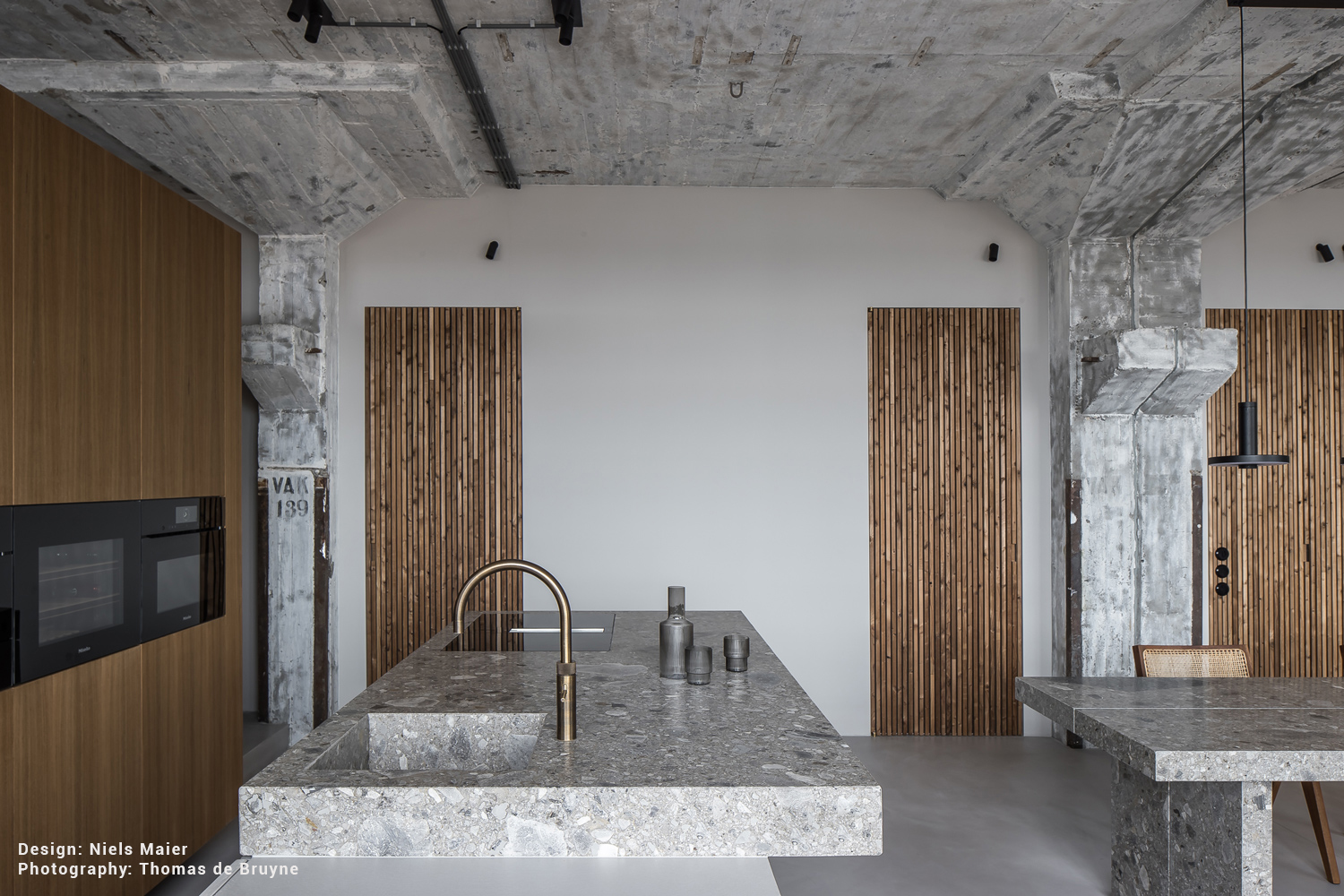 A former ceramics factory in Maastricht, Netherlands, was transformed into a luxury loft with the merging of past and present the distinctive feature. To assist in achieving this, Ideal Work® Microtopping® was used to bring together the loft's different spaces, providing elegance and visual continuity.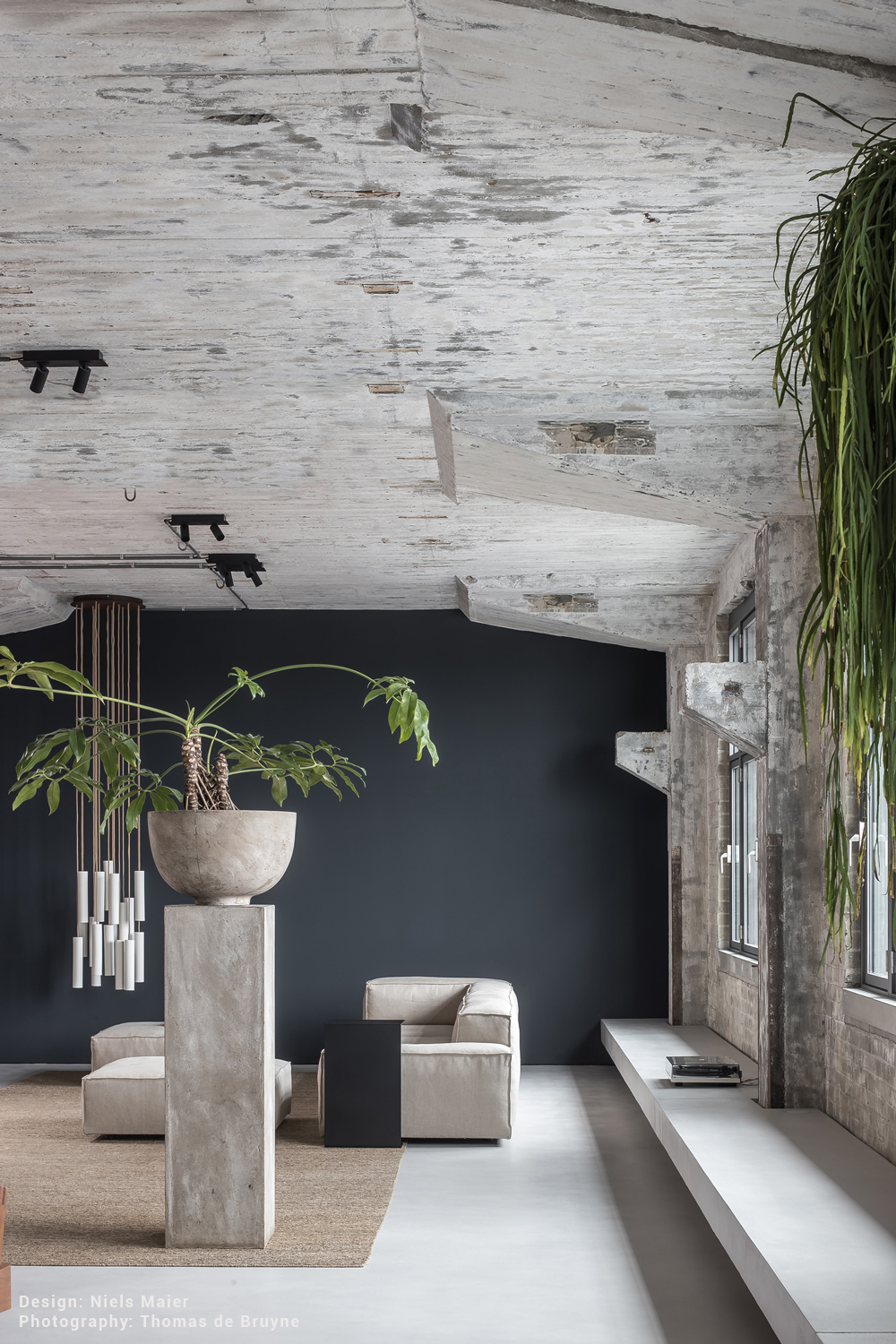 Retaining the past in a modern key: this is the inspiration underlying this contemporary loft design by Niels Maier as part of a redevelopment project on Maastricht's riverfront, in the Netherlands. The loft is located in the Sphinx building – a former ceramics factory unused since 1980. Today, the building houses modern apartments and the entire area teems with restaurants, clubs, residences and services.
Maier aimed at creating a new, contemporary and functional dwelling whilst still preserving the location's former history. To achieve this, existing elements such as the original structure, ceilings and recoverable furnishings were maintained, keeping the connection with the building's past alive. It is this mingling of past and modernity that gives the loft its charm. Where once were machines, offices and workstations, now are large living spaces characterised by the utmost comfort and refinement.
The loft is divided into two, spacious environments: a large open space includes the living room, dining area and kitchen, whilst the second area consists of a bedroom and bathroom.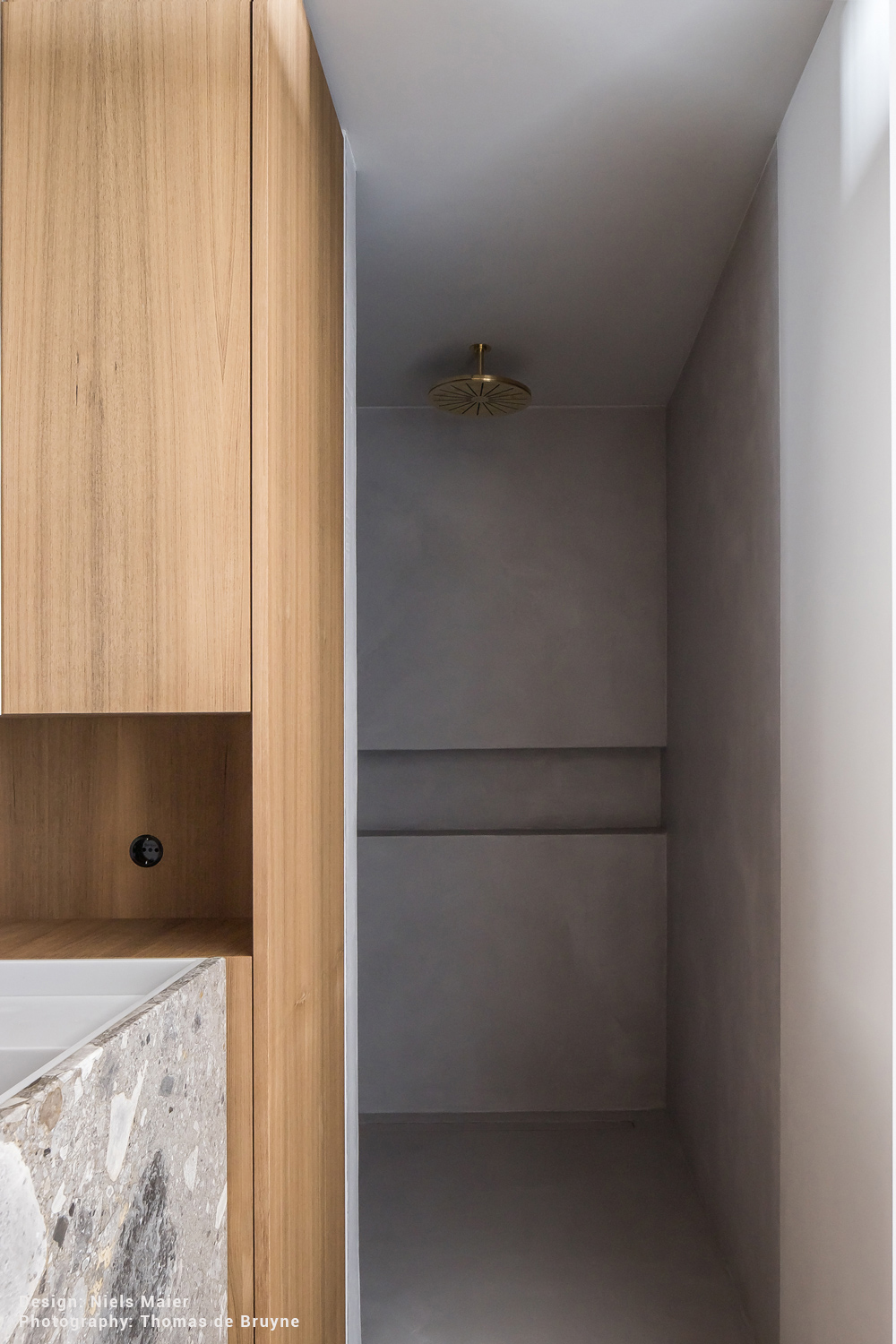 Inside, you sense and experience impressions of modernity, comfort and essentiality. The open space's decor is a blend of different materials, shapes and colours brought together in a diverse, original harmony. The grey shade of the original ceiling's raw concrete recalls the grey marble in the kitchen, creating a charming contrast with the warm tones of teak wood. The neat lines of the space and decor are combined with the soft, round shapes of select items of furniture, such as Vitra's Eames Lounge Chair, which stands out as a relaxing oasis. The palette is simple and well-defined: natural, soothing colours in different shades, spanning from sand to grey.
Created through the skilful combination of different elements, this eclectic space needed a neutral surface able to connect all areas with elegance and uniformity. The choice fell on a beige, grey shade of Microtopping®, Ideal Work®'s decorative concrete surface that can cover any solid surface in a thickness of just 3 mm. Microtopping®'s depth of colour successfully brings together the different environments of the residence, whilst also visually enlarging the space. These features made Microtopping® an ideal solution for Maier's project.
Suitable for application onto any existing solid surface, whether horizontal or vertical, Microtopping® was used here for the floor, kitchen worktop, bed base and shower cubicle.
Date: 2020
Place: Maastricht, Netherlands
Design: Niels Maier
Ph: Thomas de Bruyne
Solutions chosen for Concrete Loft