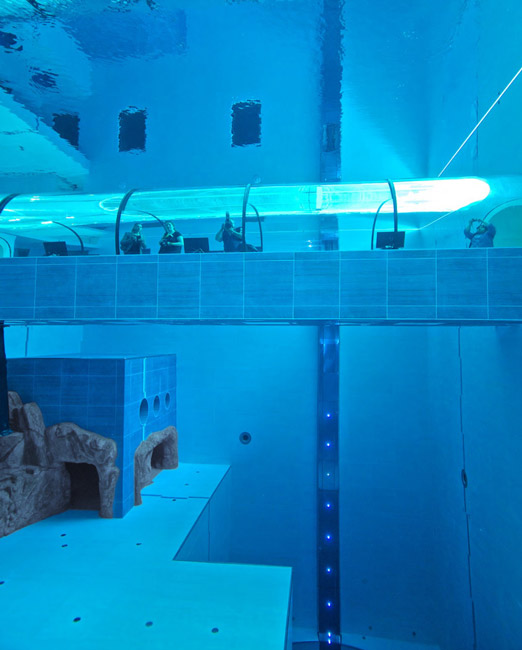 Y-40, The Deep Joy: underwater caves brought to you by Ideal Work
Y-40, also known as The Deep Joy, is the deepest swimming pool in the world. Located in Montegrotto Terme (Padua), it is 42 metres (138 feet) deep and is filled with salt-bromine-iodine thermal water which naturally emerges at 87°C (189°F) and is then brought to a constant temperature of 33-34°C (91-93°F).
The structure of Y-40, designed by architect Emanuele Boaretto, houses a 20×18 metre (66×59 feet) tank that reaches 10 metres (32 feet) deep. The tank contains a well with a diameter of 6 metres (20 feet) which stretches to a depth of 40 metres (131 feet).
The client needed the right materials to create underwater caves which could remain submerged without deteriorating over time.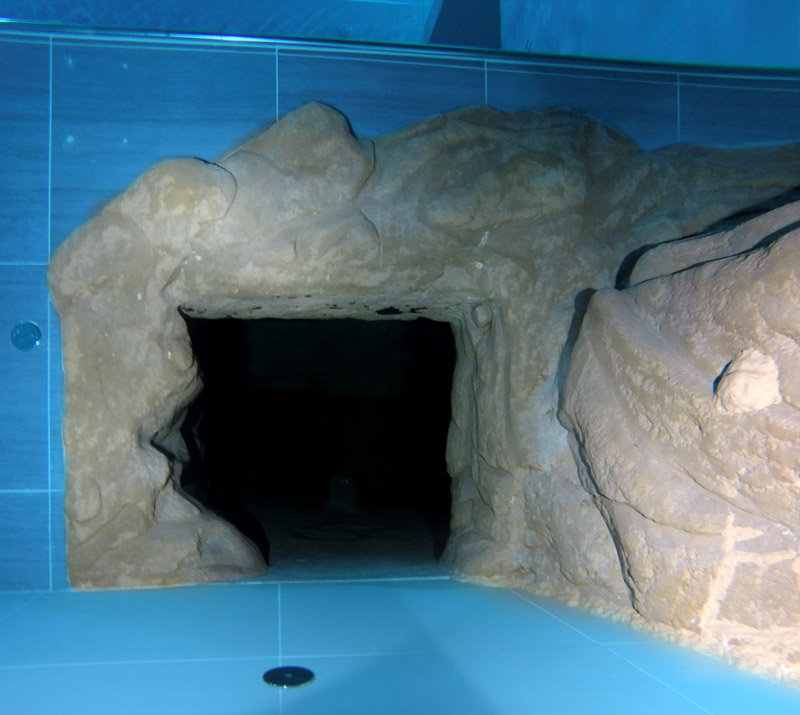 Ideal Work was chosen to create the caves thanks to its expertise in the field of water parks, spas and theme parks.  The four caves were created using IDEAL TIX plaster, developed for situations where a visibly thick surface of up to 6-7 cm (2.4-2.8 inches) is required. A special rubber mould was applied to the surface to create the necessary textures. These artificial rocks give the pool a striking visual impact and a natural and realistic effect, fitting perfectly into their surroundings.
Thanks to special protective treatments, the caves are well-suited to the environmental conditions; they require less maintenance and their appearance does not deteriorate over time. The artificial rocks are quick and easy to create, with shorter construction times and significant cost reductions.
The pool can now offer athletes magnificent caves where they can practice anchoring and manoeuvring during their courses.
Date: 2012
Place: Montegrotto Terme, Italia
Designer: Arch. Emanuele Boaretto
Solutions chosen for Swimming Pool Y-40