Montecatini Refurbishment of a Country House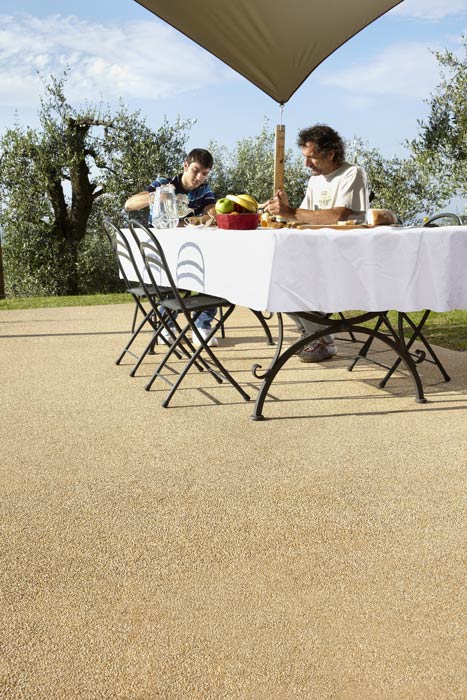 A prestigious restoration project linking nature and technology
Near the village of Massa e Cozzile (province of Pistoia), which dates back to medieval times, a small collection of farmhouses on the hillside was the subject of a restoration project, which also included the construction of an eco-friendly, weather-resistant outdoor swimming pool.
The main objective for the planners was to create a design with low environmental impact, one which could blend harmoniously into the surrounding landscape and which was built from materials and technology which have no adverse effects, even in the long term. The pool had to be an extension of the house's sheltered living space stretching towards the outside world, an intermediate point between home and nature, a comfortable and tranquil space created thanks to a carefully calibrated transformation of the original land, which stretched from the valley to the gardens and the olive groves.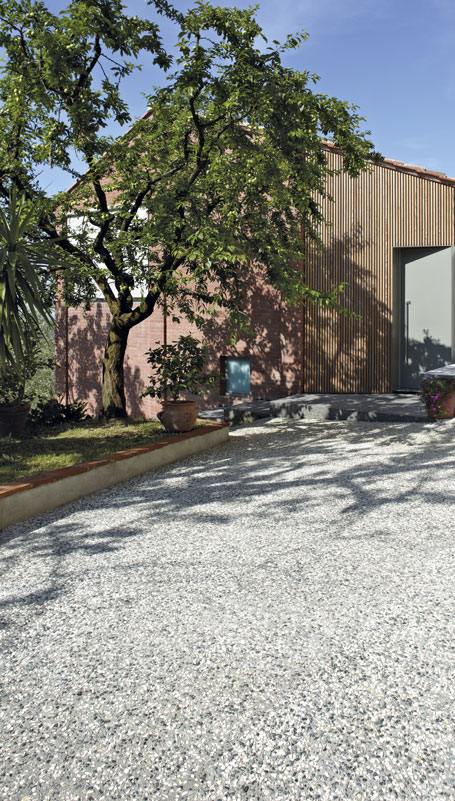 The irregular shape of the pool was chosen following a careful assessment of the site. It is formed by two intersecting circles separated by a step. The first pool, intended for relaxation, has a depth of 120 to 130 cm (47 to 51 inches), while the deeper second pool reaches 240 cm (94 inches). The pool's structure is made of reinforced concrete, a material which guaranteed good durability over time and allowed us to create the variety of shapes required by the design.
For the finishing materials, the latest development in exposed aggregate technology was selected: SassoItalia from Ideal Work, which can be applied both horizontally and vertically. After extensive sampling, a specific product was identified: a mixture of Straw and Sand Color Mix in different amounts, combined with white cement and a selection of fine cobblestones in Siena Yellow and Coral Pink. The end result fully met the expectations of the client, who was won over by the new technology on display.
The most surprising aspect of the pool is the colour of the water: it has a crystalline hue, especially noticeable in the shallow areas, which reminds many guests of the sun-drenched, deserted beaches of nearby Sardinia.
Date: 2011
Designer: Studio Tecnico Ferretti
Place: Massa e Cozzile, Italy
Solutions chosen for Montecatini Refurbishment of a Country House