Private Villa in Sozopol
Totally White, with sea views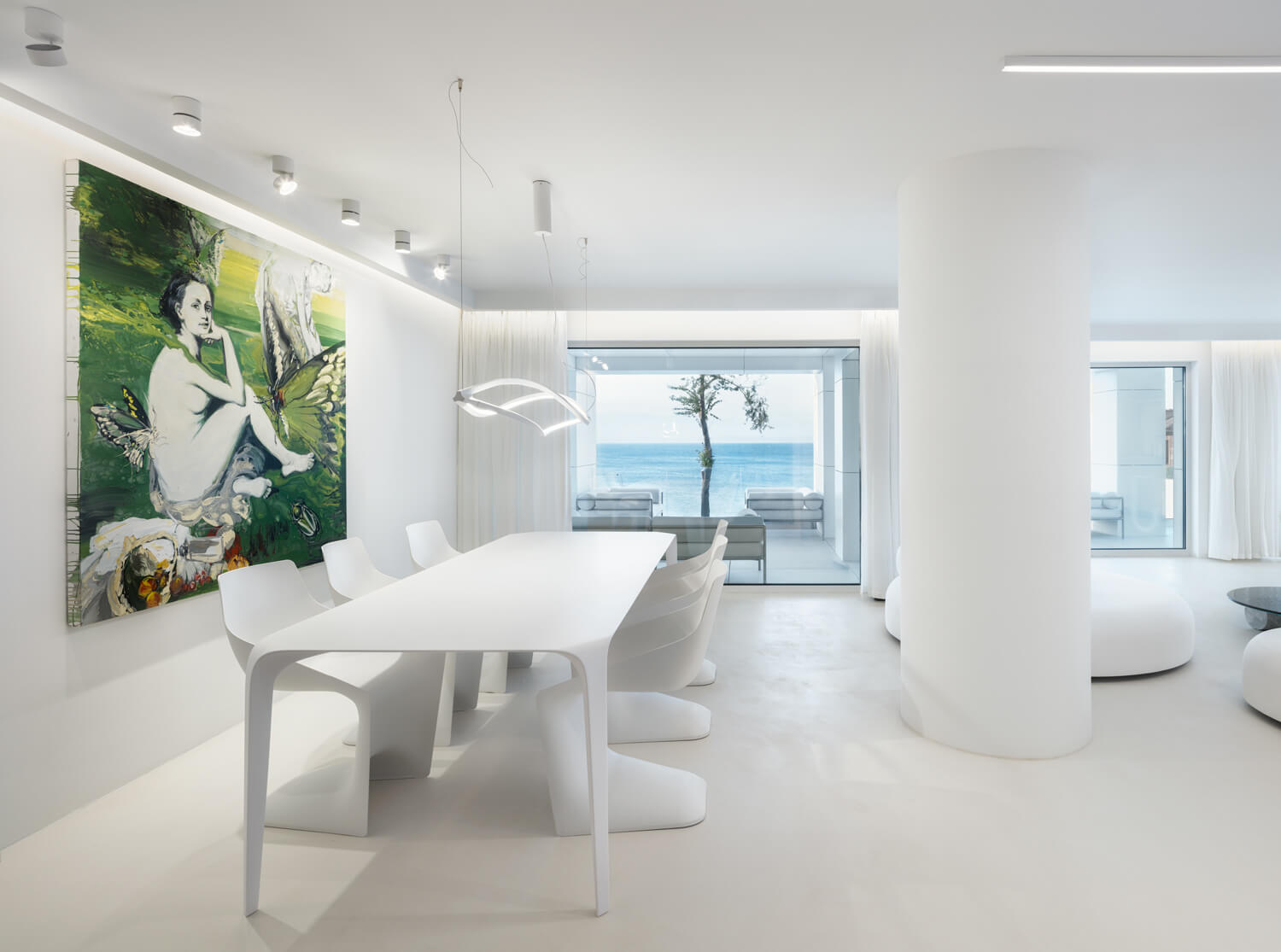 A dream villa located in a small city on the Bulgarian Black Sea southern coast combines minimalist, modern architecture with a memorable design dominated by white. The project is an idea of Alexander Yonchev, founder of Simple Architecture.
Interior and exterior are covered by ultra-white Ideal Work Microtopping®, a perfect solution in such 'zero-compromise' situations.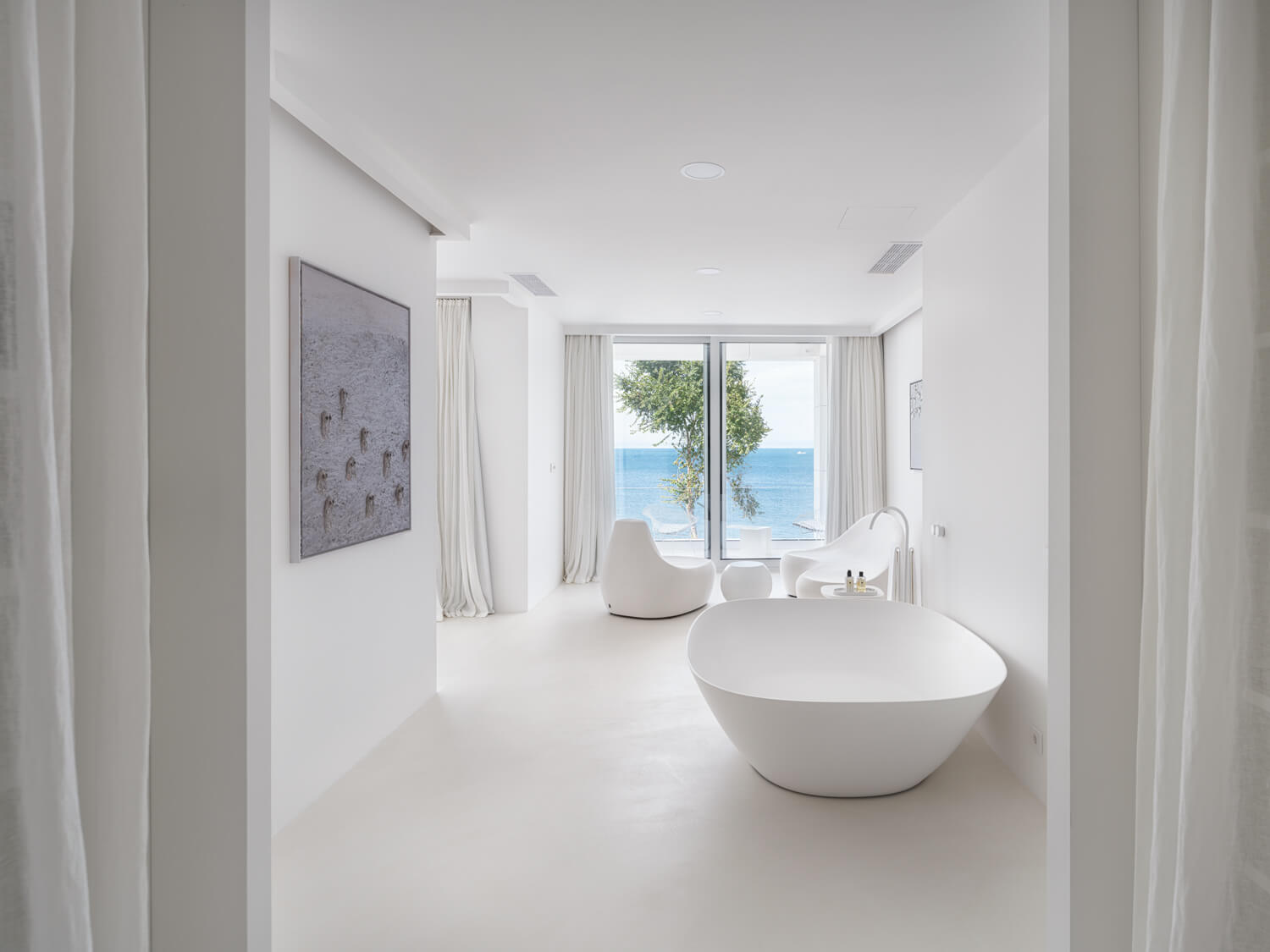 Microtopping®, Ideal Work's microcement solution provides an innovative, tactile seamless surface, whose smooth texture and totally white finish creates an almost dreamlike design for this villa.
Ideal for this project — defined by extremely neat lines and utmost minimalism — Microtopping® ensures a completely seamless surface that brings the internal and external spaces together.
Its extraordinary features make it the perfect solution for horizontal and vertical surfaces alike. Here, Microtopping® contributes to the creation of the distinctive white harmony that characterises the space.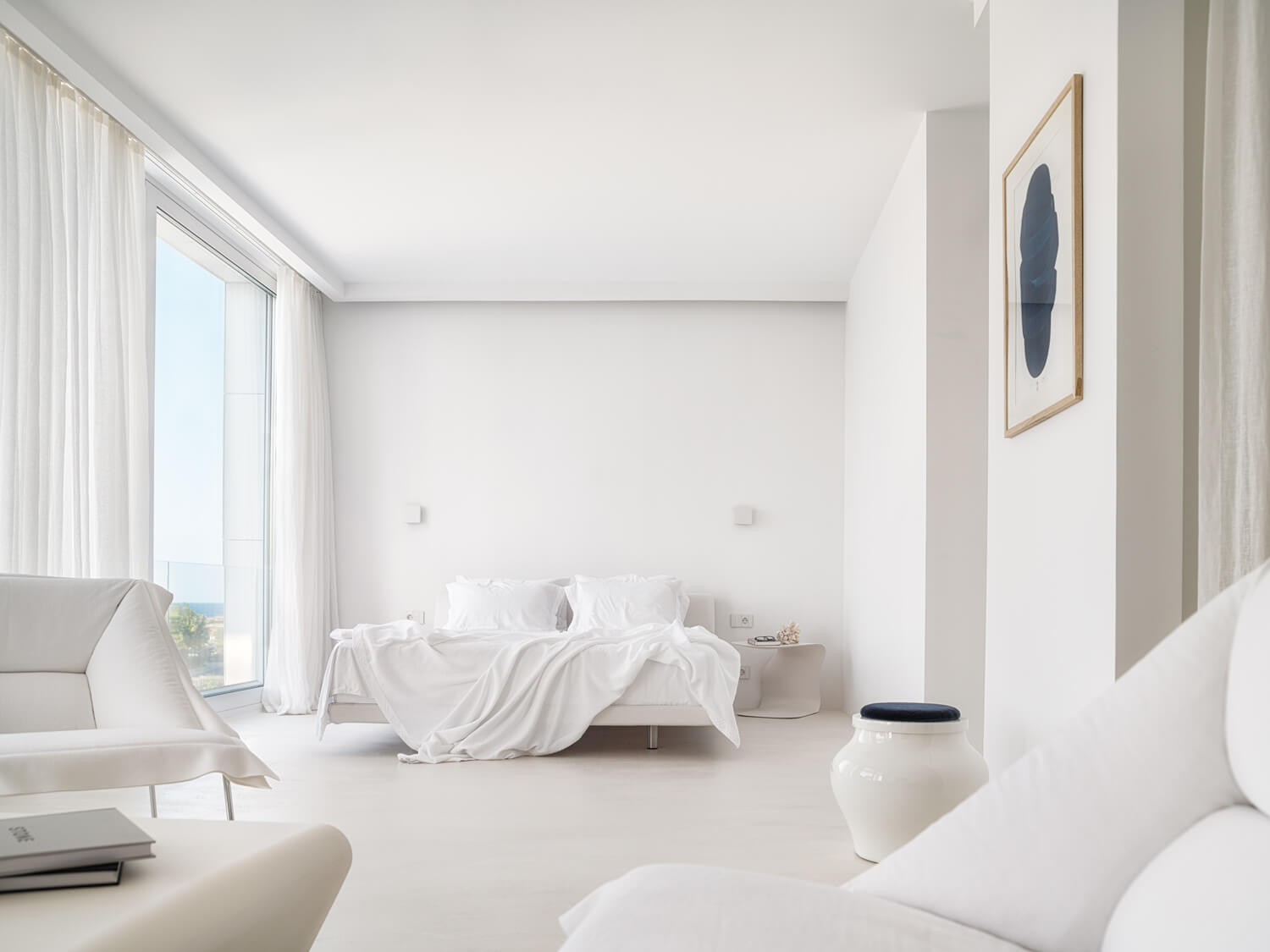 A light, elegant and ethereal atmosphere frames a stunning sea view. The villa's neutral white celebrates the colours of the surrounding natural landscape. Such a strict white code presents only one exception: the artworks on display which, in tune with the abstract shapes of the décor, make you feel as if inside an immersive art gallery.
The three-storey residence is equipped with a large communal area which includes a living room, kitchen and dining room. The rest of the space is organised into four bedrooms, four bathrooms, two service bathrooms, a utility room and other service rooms.
The external area is arranged in various zones in which to relax, each with unique features, guaranteeing different outdoor experiences.
Date: 2022
Place: Sozopol, Bulgaria
Designer: Simple Architecture – Alexander Yonchev
ph: Assen Emilov
Solutions chosen for Private Villa in Sozopol