A country retreat that blends with the hills
Located in the Emilian countryside, this rustic villa distinguishes itself by the sense of quiet and warmth it offers to those that arrive here.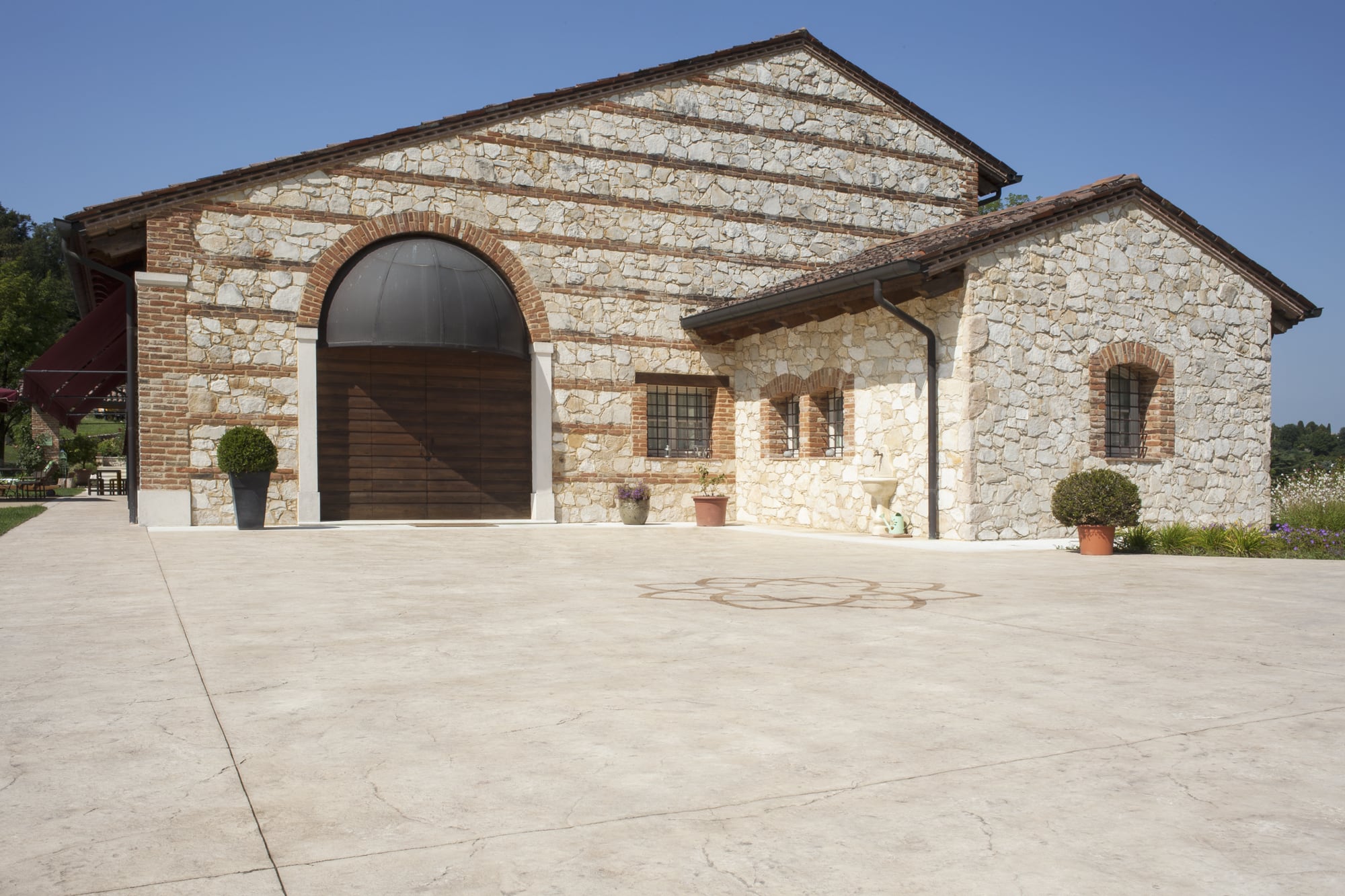 A sense of peace: this is what you can experience when, after a long working day in the chaos of the city, you will arrive on the long driveway that takes you to a wonderful country villa, located on the Emilian hills. Nestled within green nature, this house has been the subject of a refurbishment scheme that has preserved its structural appearance, retaining the appeal of a countryside farmhouse.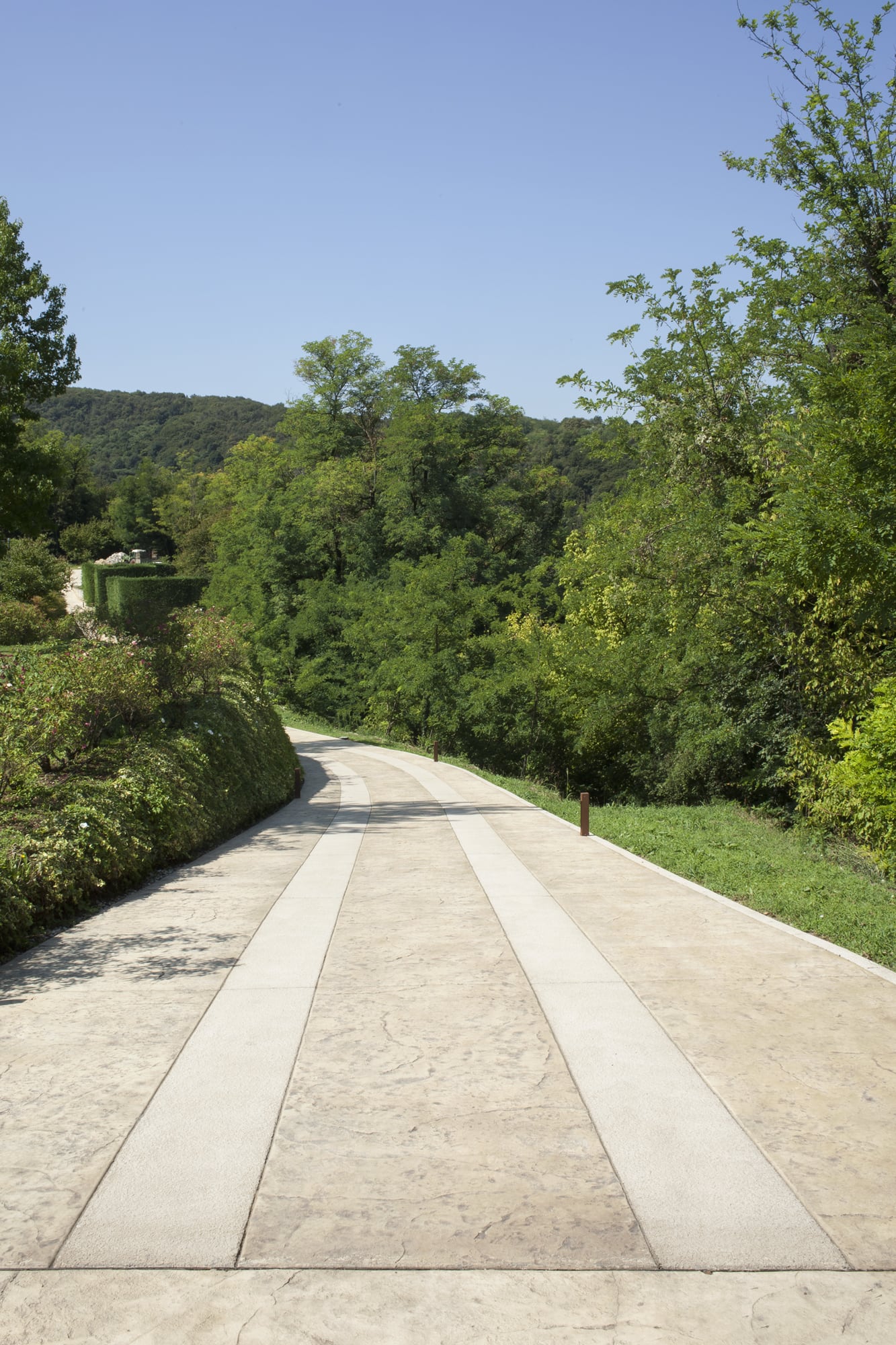 What you can perceive here is a sense of warmth and hospitality, provided by natural materials like ancient stone and bricks which characterise the dwelling unit 's external walls.
Special attention has been paid to the concept of integration: in order to get good aesthetic and scenic harmonisation between the stone wall and the external paths and patios, solutions able to ensure an extreme natural effect were needed. This was achieved through the use of Ideal Work's Stamped Concrete with Rough Stone effect, 50% Sand and 50% Dove Grey and Straw coloured and Istria yellow aggregates from Sassoitalia.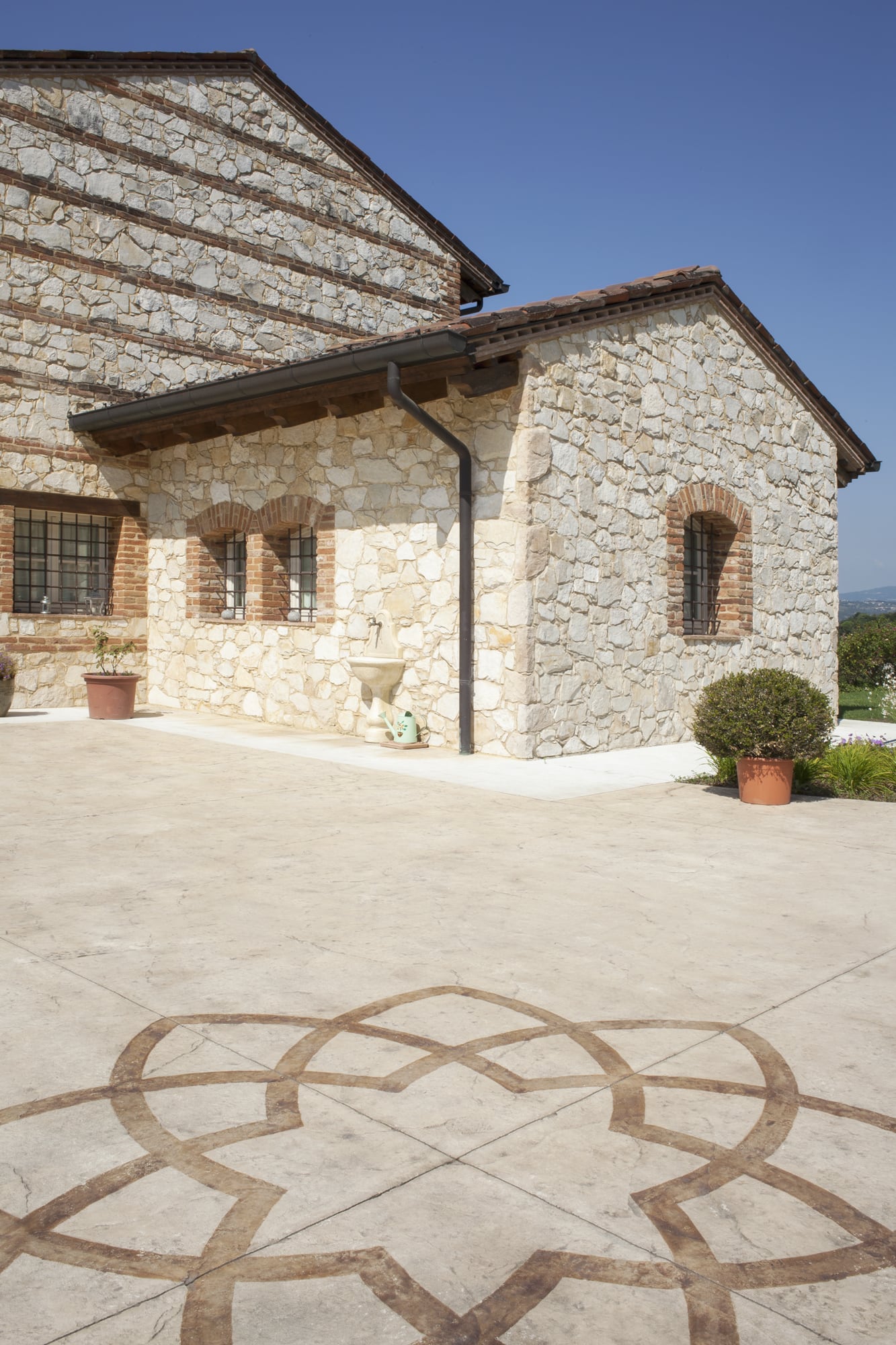 All the solutions, which share the qualities of resilience and durability, have been used in juxtaposition: for the avenue that leads to the villa and for the areas adjacent to the villa, Stamped Concrete has been used for the majority of patios and pathways, whilst Sassoitalia was incorporated in the small patio with the large gazebo and external parking area.
As can be seen looking at the villa from a distance, everything looks harmonious: colours, materials, shapes, textures and volumes, combining to create the ultimate effect with significant landscape integration. Stamped Concrete has allowed the creation of a large copper structure rosette in the middle of the huge entrance patio.
Solutions chosen for A country retreat that blends with the hills