Optical Black & White dental practice in Croatia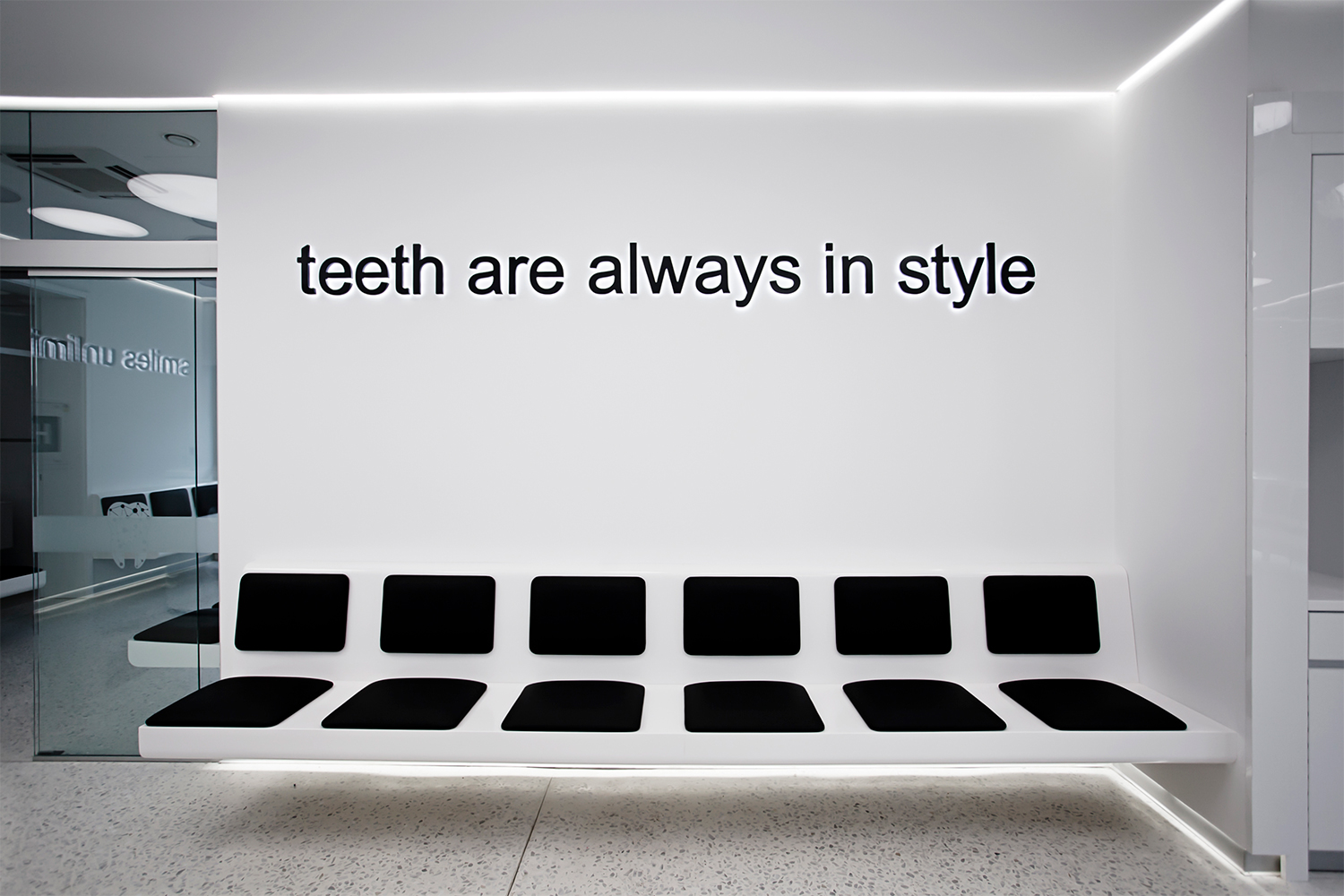 "Teeth are always in style" – is a famous quote from the book "The Tooth Book", written by Dr Seuss, explaining to children the long term importance of teeth healthcare. It is also the quote you will find at the entrance of this modern dental surgery in Croatia.
This visual space, characterised by the contrast of black and white, seems to lead to a timeless, surreal and futuristic place: the white walls of the waiting room seem to lean over a chair with black geometric cushions and the ceiling is dotted by some large round led lights like stars in the sky. The reception countertop is also decorated by a series of led lights has the effect of interconnected molecules.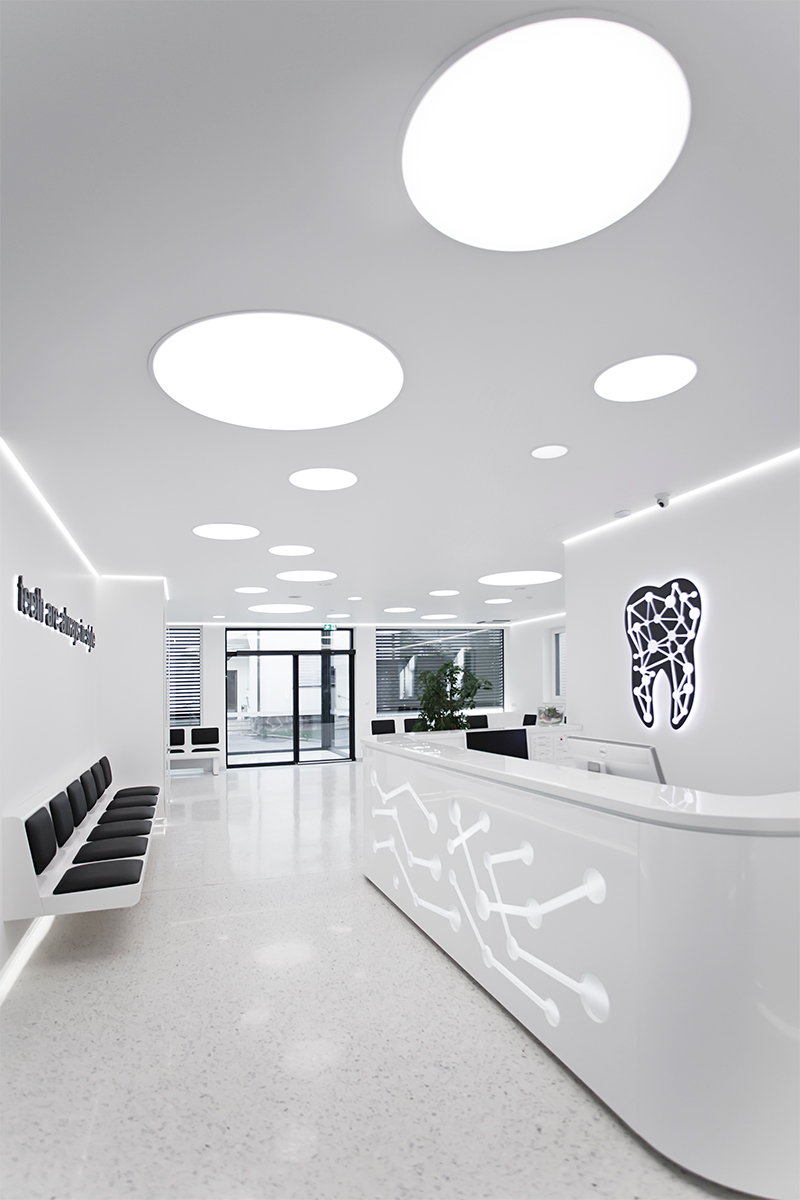 Everything is white, everything reflects cleanliness and brilliance, even the floor:
Ideal Work®'s Lixio® has been chosen to cover the floor of the waiting room, the corridors that lead to the operating rooms and the conference room. Lixio® is an innovative decorative coating able to recreate the value of Terrazzo, the ancient style of ground and polished Venetian floor. In just 5 mm thickness, Lixio® allowed the creation of an original seamless floor incorporating exclusive high quality Italian marble aggregates.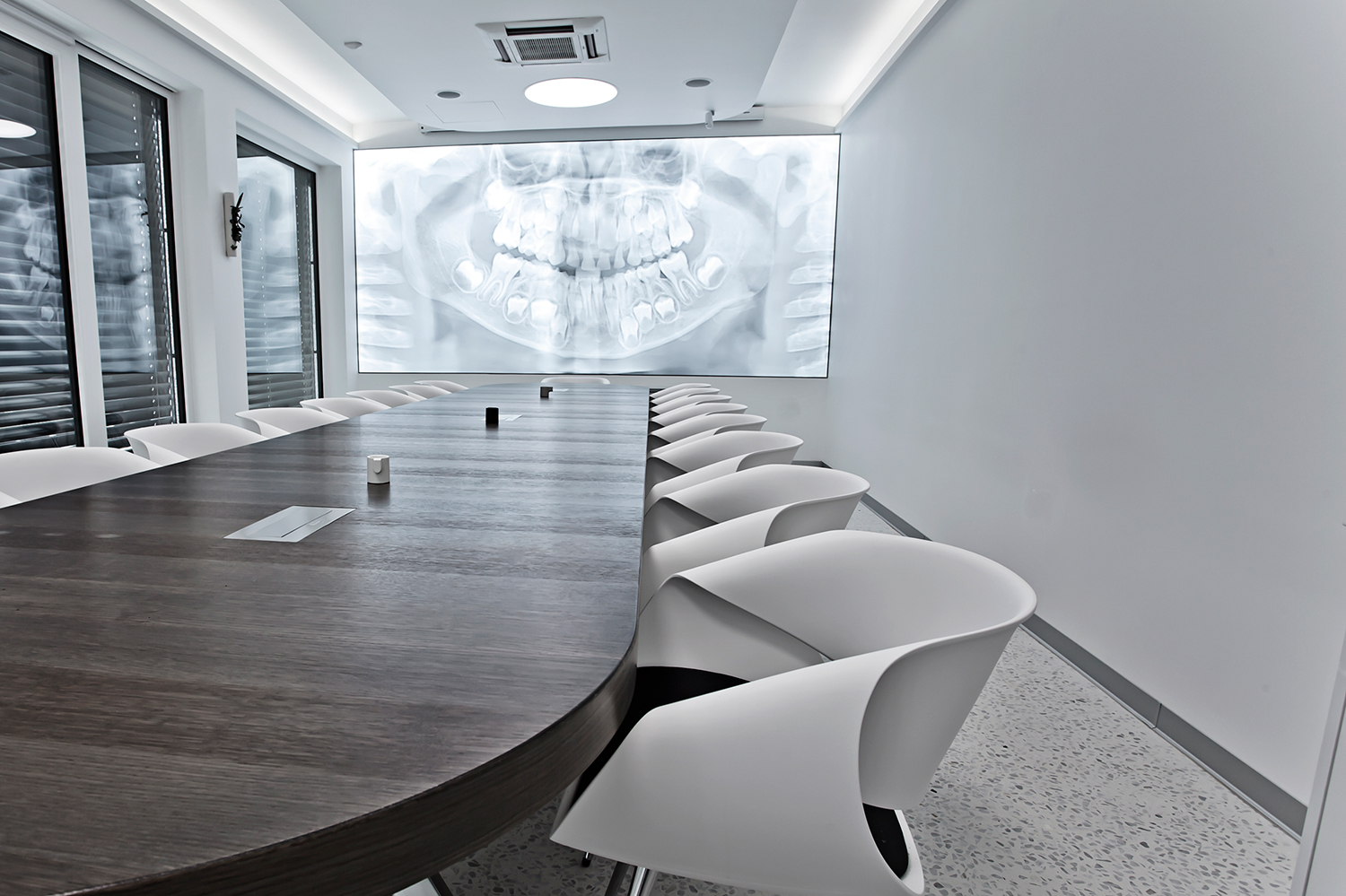 Chosen here in the Carrara White version, Lixio® has been customised by using larger aggregates, compared to the standard size, in order to create an even, more original floor for such a contemporary atmosphere.
Its seamless nature prevents dirt from accumulating in joints and therefore guarantees a practical and easy-to-clean surface. Such an advantage is not to be underestimated in a popular dental surgery.
Date: 2018
Place: Croatia
Solutions chosen for Optical Black & White dental practice in Croatia