Private Villa in Belgium
A house with a "slow" charm
Near Gand there is a modern villa whose external geometric shapes hide a comfortable and warm interior. Ideal Work®'s Microtopping® has been used to cover all floors and bathroom surfaces to connect the various internal spaces and give them a smooth fluidity.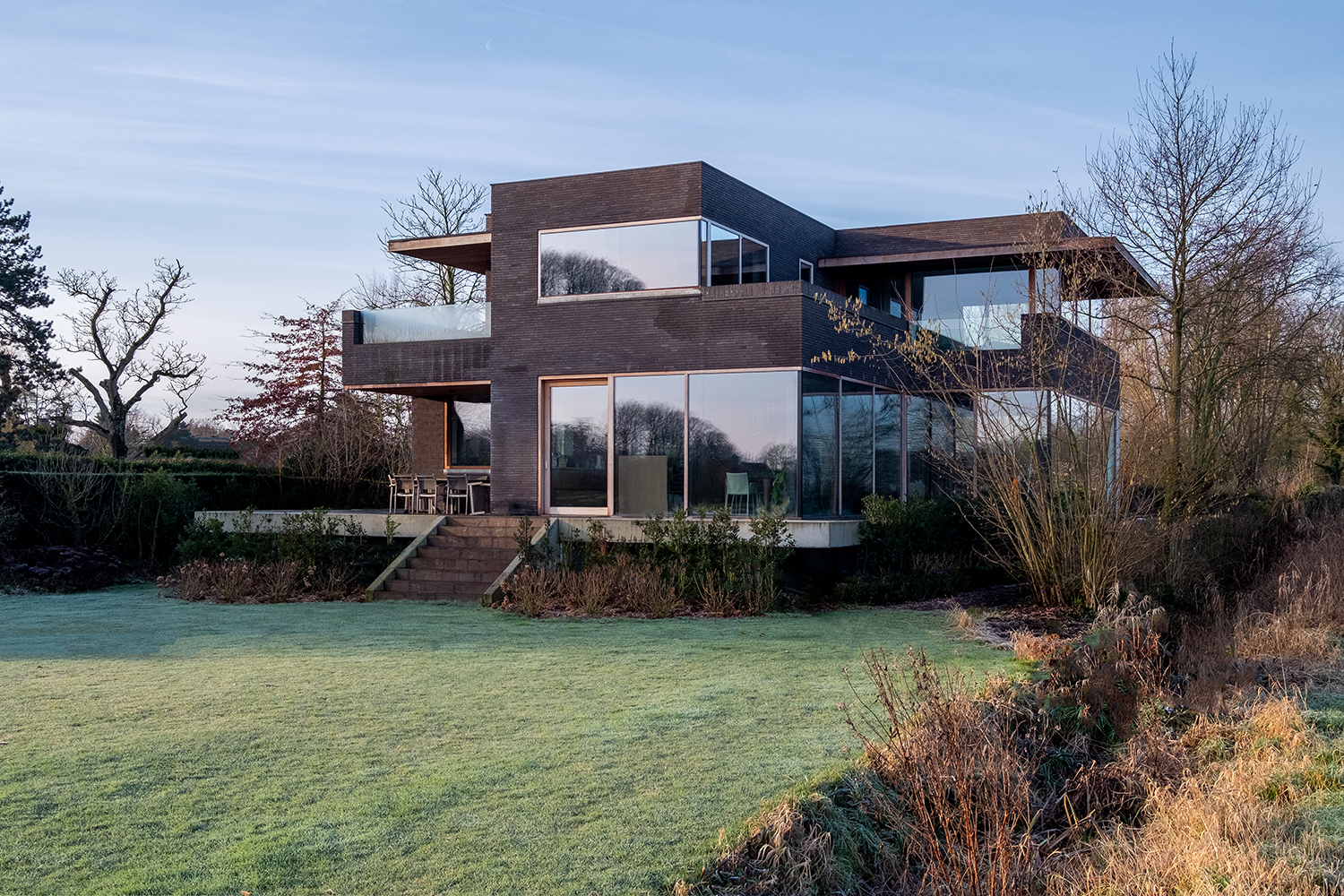 Saint-Martens-Latem, Belgium, near Gand, is the setting of this villa, set in nature. A beautiful, poetic landscape where quiet rules.
The building appears as an angular structure where a series of geometrical facades made of stone and dark wood are alternated with wide glass windows, allowing stunning views of the surrounding landscape. The wish to admire and embrace this landscape and be cradled by the River Lys that flows behind the house, was the concept leading the project, designed by architect Eddy François and his In&Out Architecture firm.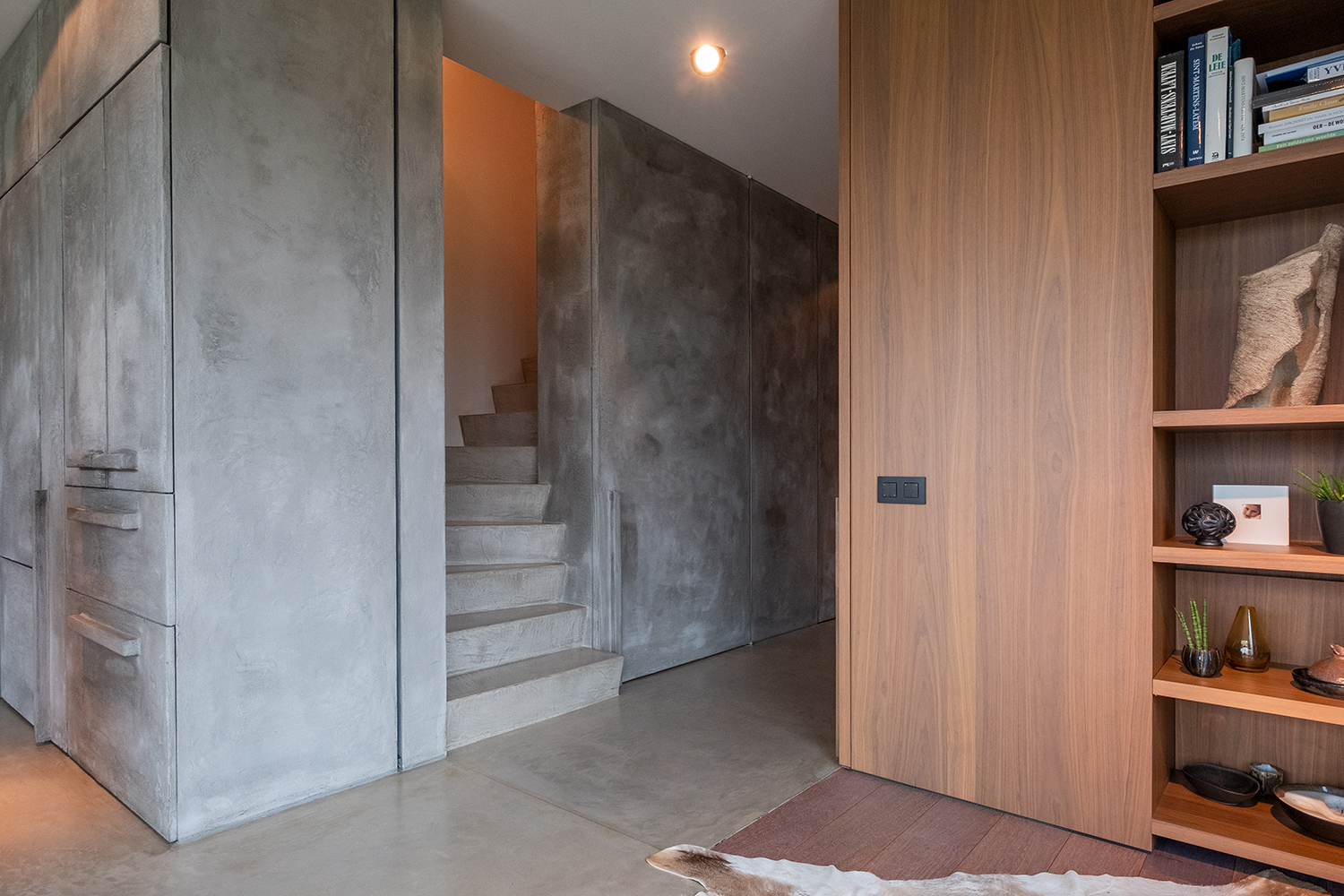 Inside, as you can see, the wide space is interrupted by partition walls that guide you through the fluidity of the environment. Everything has been custom-made and the dominant colours are natural wood and grey. Immediately behind the living room, characterised by a large fireplace that makes the space even warmer and cosier, there is a wall with a unique look: it has been created with a painting technique called "Crushed Velvet", which gives a rough clay effect that perfectly matches the purity of the wood.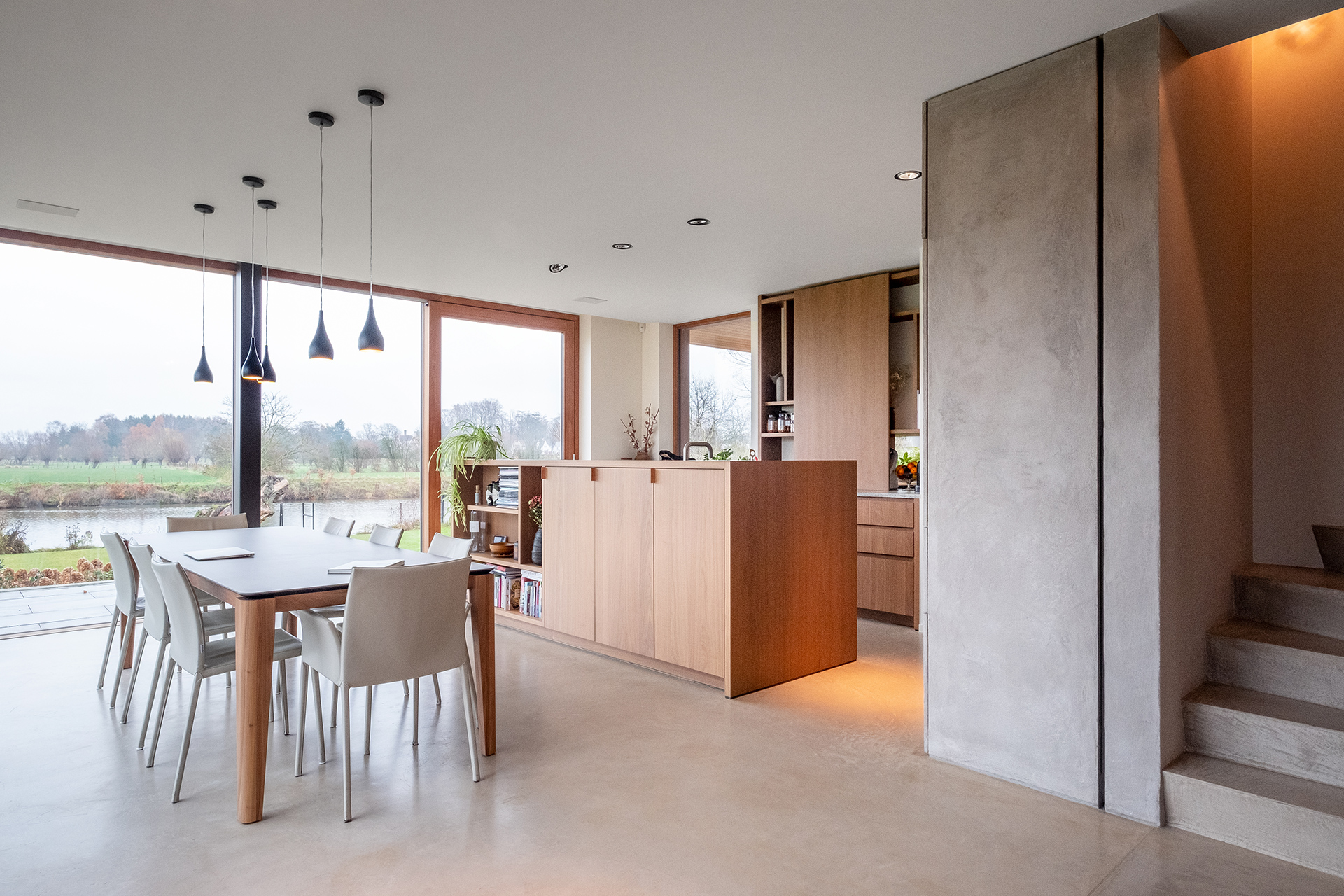 The decor is minimal and well balanced on both the ground floor and where the bedrooms are on the first. Everything is characterised by a minimal style in order to highlight the nature beyond the great glass windows, which can also be admired particularly well from the terrace.
Ideal Work®'s Microtopping® has been used on all the house floors and bathroom surfaces to harmonise and give fluidity to the space. Typified by a great decorative power, Microtopping® gives continuity to the entire environment, visually enlarging it. Seamless and extremely easy to maintain, it can become waterproof after the application of specific treatments, providing a beautiful and functional house.
Date: 2016
Designer: Eddy François and In&Out Architecture
Place: Sint-Martens-Latem, Belgium
Ph: Nick Cannaerts
Solutions chosen for Private Villa in Belgium