The Chapel
A restoration project which brings past and future together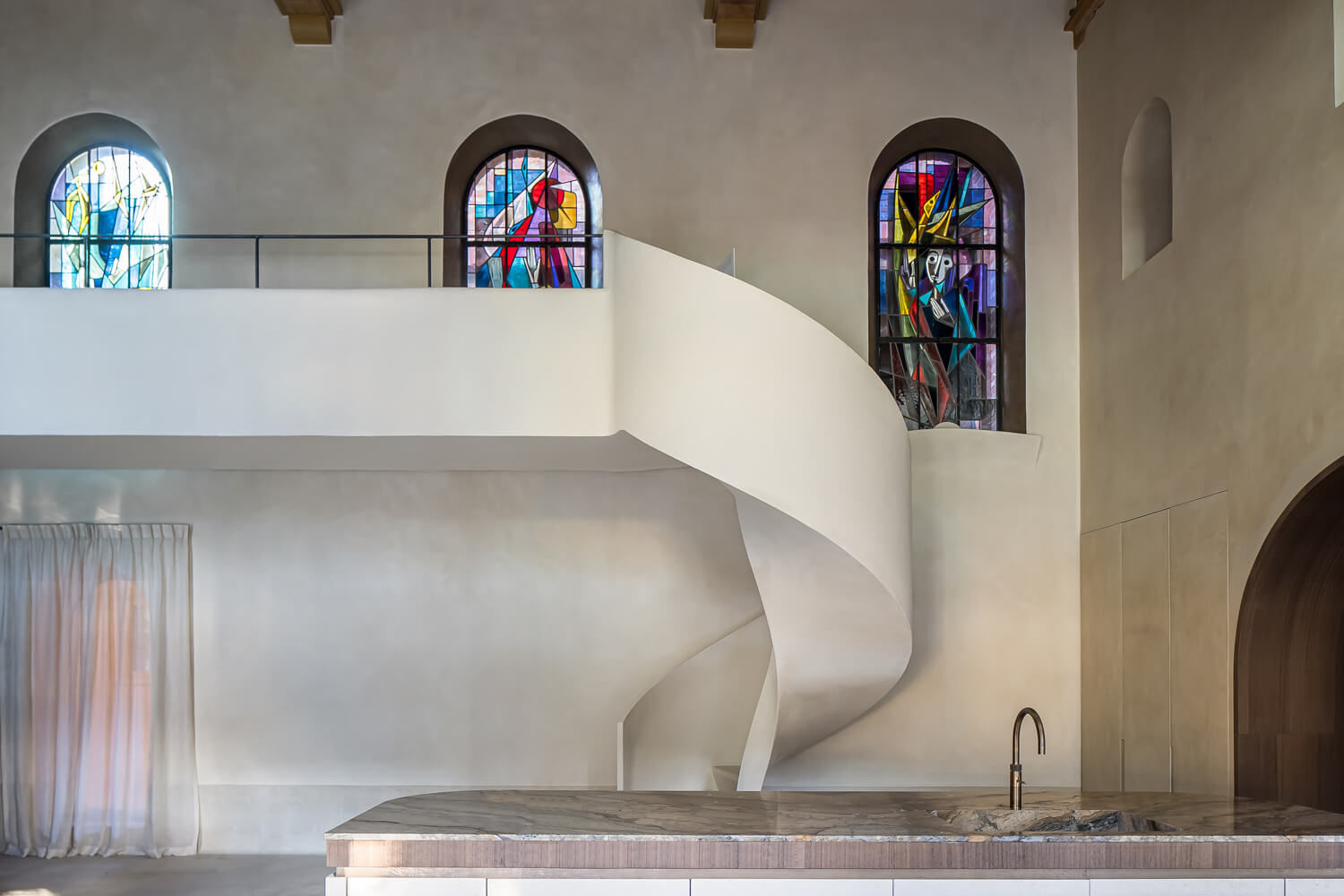 Ideal Work's Microtopping® has been used to great effect on this restoration project which brings past and future together. Belgian architect Britt Van Namen supervised the transformation of this ancient monastery into a new 'home', a beautiful building which is a great example of her own skills.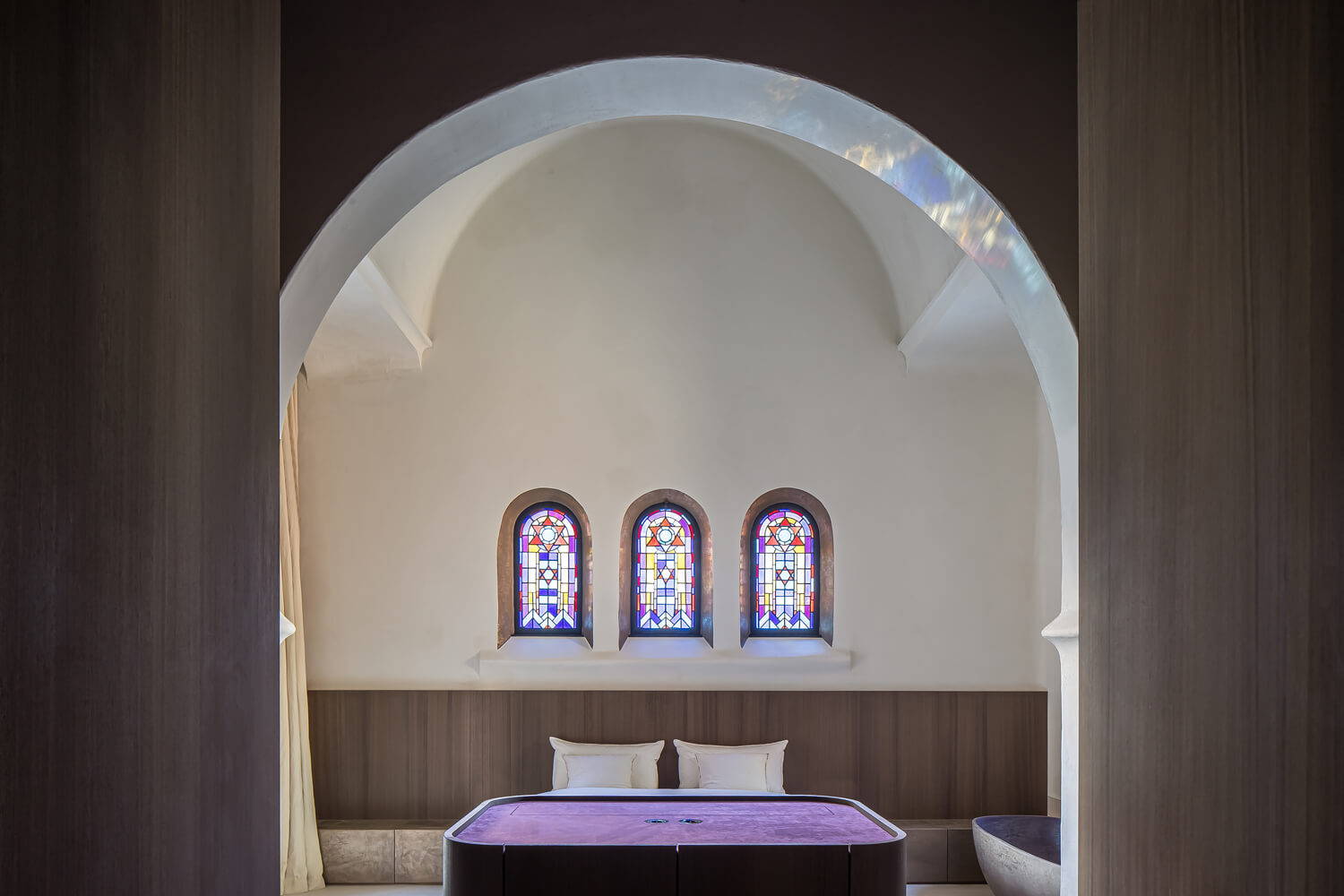 The project's key objective was to maintain the integrity of the historical building's distinctive features including its stained-glass windows, high ceilings and stone arches. All these features have been preserved through a detailed restoration process. The designer skilfully combined the original sacred elements with modern architectural features to make the building, with its highly spiritual aura, a practical yet comfortable and liveable residence.
Neutral finishes, soft shapes and, in particular, a staircase that smoothly connects the ground floor with the mezzanine combined with a joint-free floor, make the internal space fluid and seamless, toning down the austerity suggested by its original intended usage. The various internal areas are thus rendered comfortable and perfectly liveable.
In order to create such a continuous, smooth effect, Ideal Work's Microtopping® was applied on the floor: A perfect solution for bringing to life the seamless outcome envisaged by the design firm.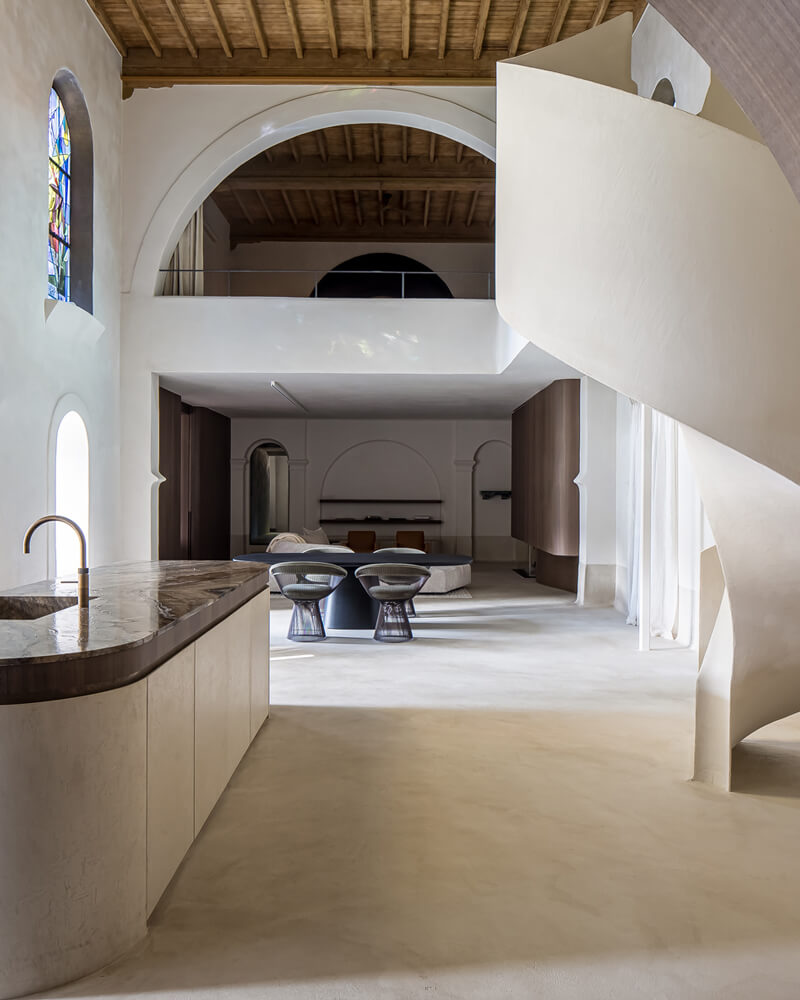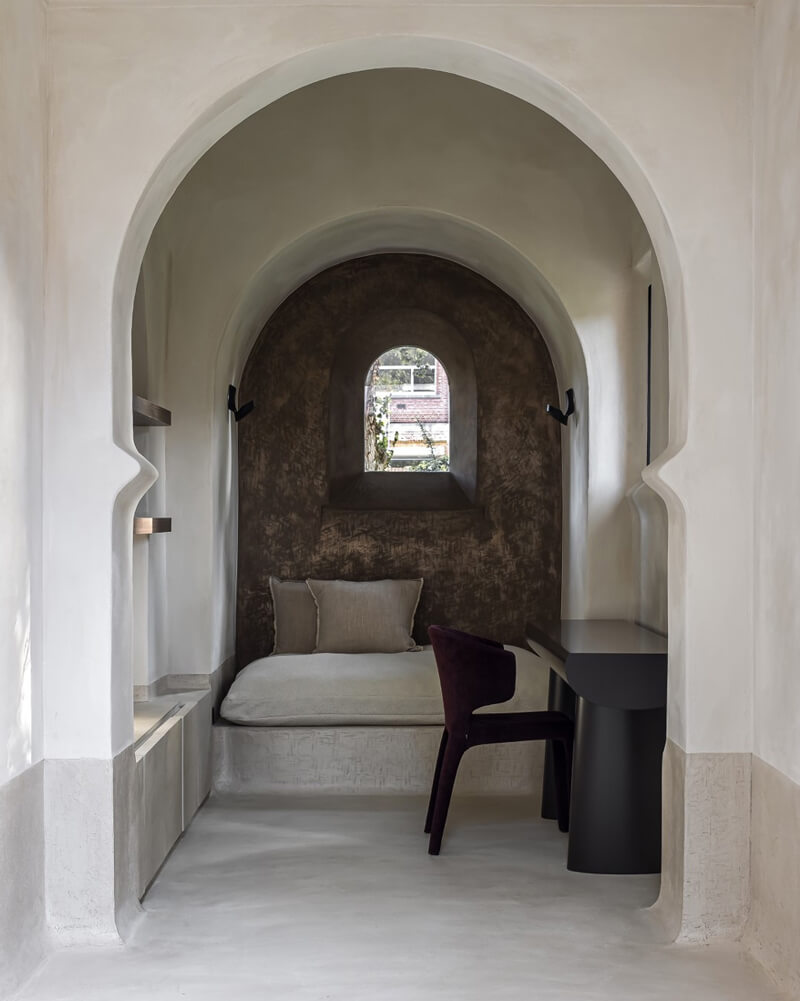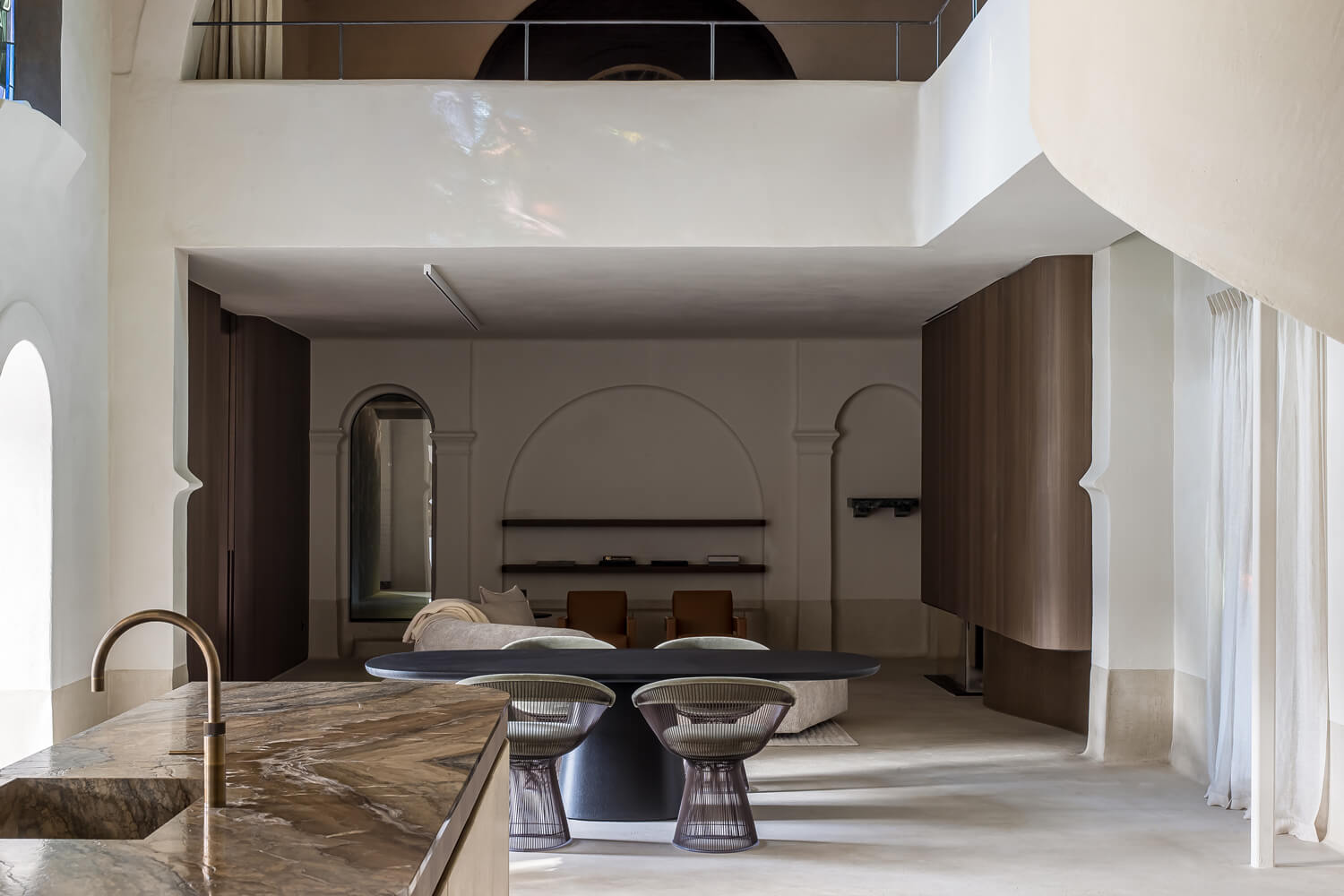 Microtopping® can be used over any solid material and is therefore suitable for all types of environment. In just 3 millimetres thickness, Ideal Work microcement allows the renovation of a wide variety of existing surfaces and materials such as concrete, ceramics and wood — without necessitating their removal.
For a project in which austerity blends with intimacy, Microtopping® acted as veritable trait d'union, providing the advantages of a tactile, seamless surface along with a refined, elegant style.
Date: 2022
Place: Belgium
Interior design: Britt Van Namen
Ph: Cafeine
Solutions chosen for The Chapel