Private Residence Pordenone
International architecture and Italian tradition in a prestigious villa.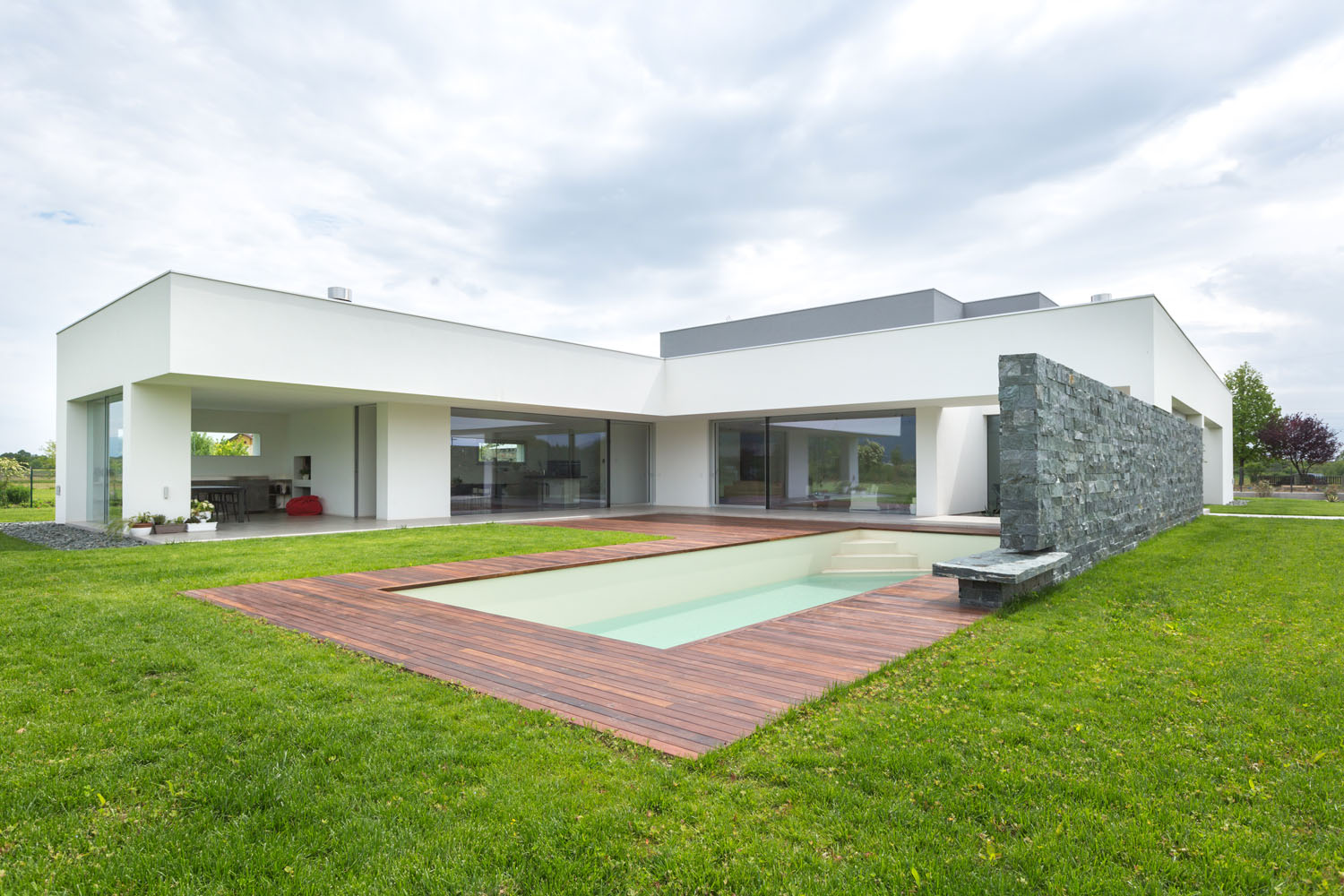 Extreme rigour and balance of form: this is what you can perceive when you approach this magnificent modern villa built near Pordenone.
From the outside, order is the leading character: The villa was conceived as a set of cubes that fit together to form a more complex solid body of which each face is a parallelogram. The surface is smooth and of neutral colours, punctuated only by a stone wall that runs along the pool side: white predominates, interrupted only by a grey concrete effect.
Entering the driveway, you pass over Ideal Work's Sassoitalia, the paving and flooring system that recalls the great Italian tradition of "washed stone". Here, almost at contrast with the extreme modernity of the building, it integrates harmoniously into the landscape.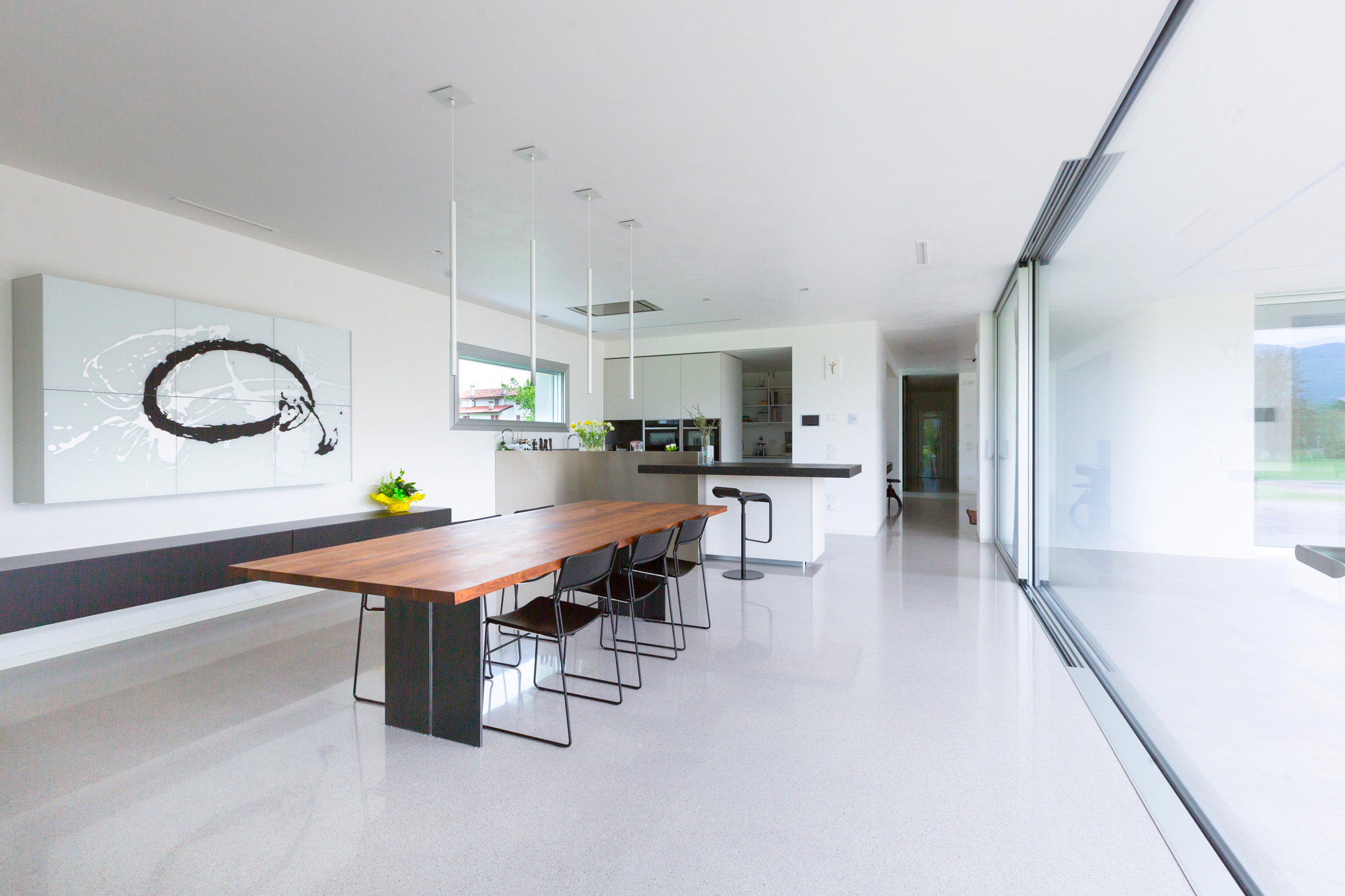 Crossing the building threshold, you feel as if entering a surreal, modern space: even here, as with the exterior, everything is dominated by geometric rigour. Absolute minimalism with a few design elements inserted in large rooms; a small number of vintage-style furniture items break the rigour, giving warmth.
The environment shines everywhere, expanding the space, in an atmosphere of purity and elegance. White predominates whilst the other few colours are just extras: you can see it playing with the black in the modern kitchen, or with the pink of the sofa in the large living room. Here, you will feel like you are back in the garden: the large central window, in fact, creates a whole between interior and exterior, allowing natural light to flood the space. The furnishings themselves go almost unnoticed, facing the windows and seemingly wishing to sit and admire the green landscape, relaxing without thoughts.
Elegance is given by the simplicity of the forms and very essence of the space. Each element is exclusive and performs its own function. For the floor, LIXIO micro-terrazzo was chosen, the new Venetian floor resulting from Ideal Work's innovative technology. Through the Bianco Carrara variant, LIXIO enhances the furnishings with its brightness and shows them off as valuable as works of art in a museum.
The result is a contemporary space, devoid of superfluous embellishments, which does not forget its Italian character and heritage.
Solutions chosen for Private Residence Pordenone