The Ark of Konieczny
A house floating on the mountain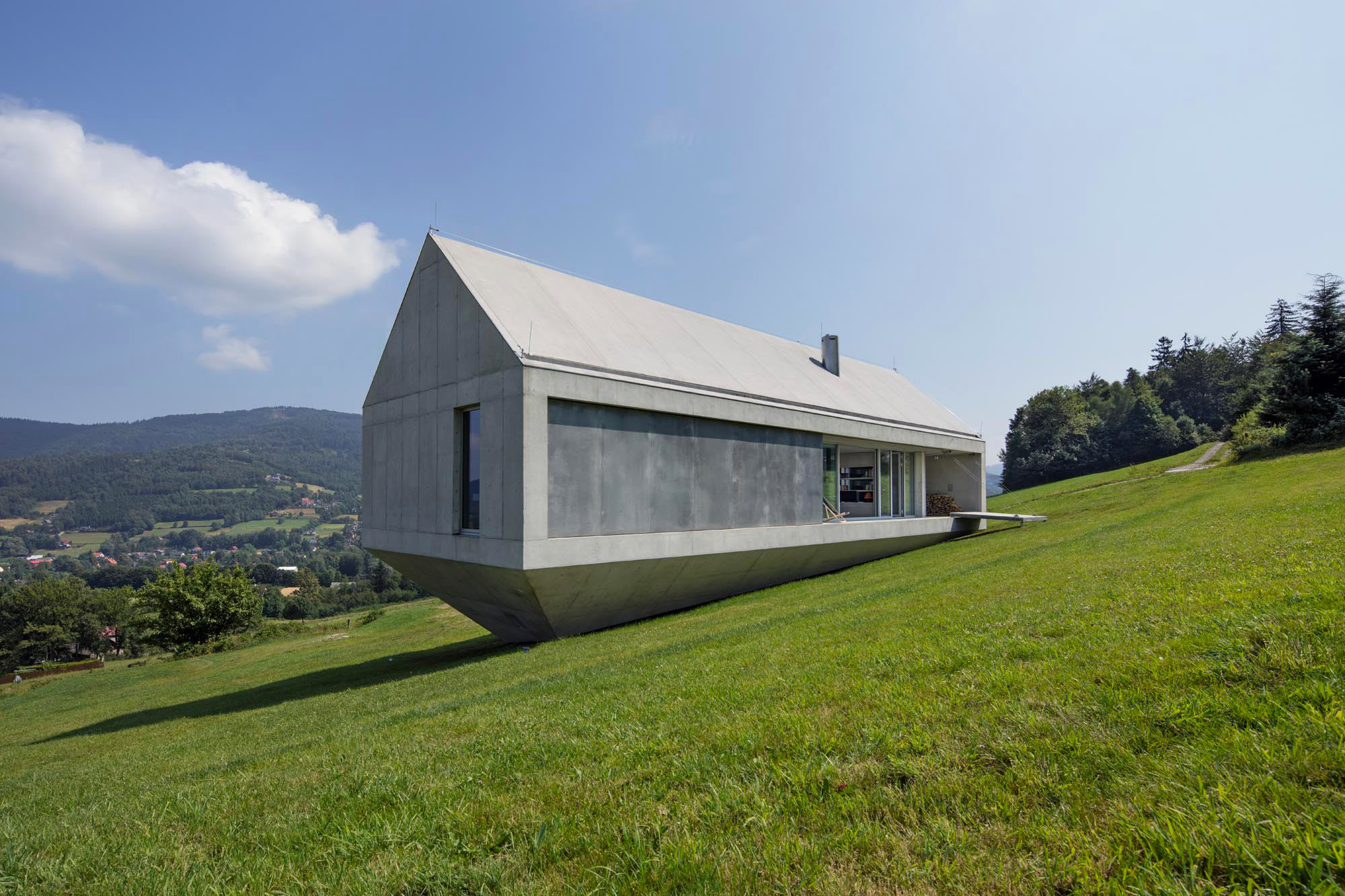 Rising in the majestic landscape of the Polish mountain, a state-of-the-art home, winner of the prestigious "Wallpaper Design Awards 2017" and owned by architect Robert Konieczny. This original concrete structure contains essential interior environments whose surfaces, covered with Microtopping, stand out with their discreet elegance.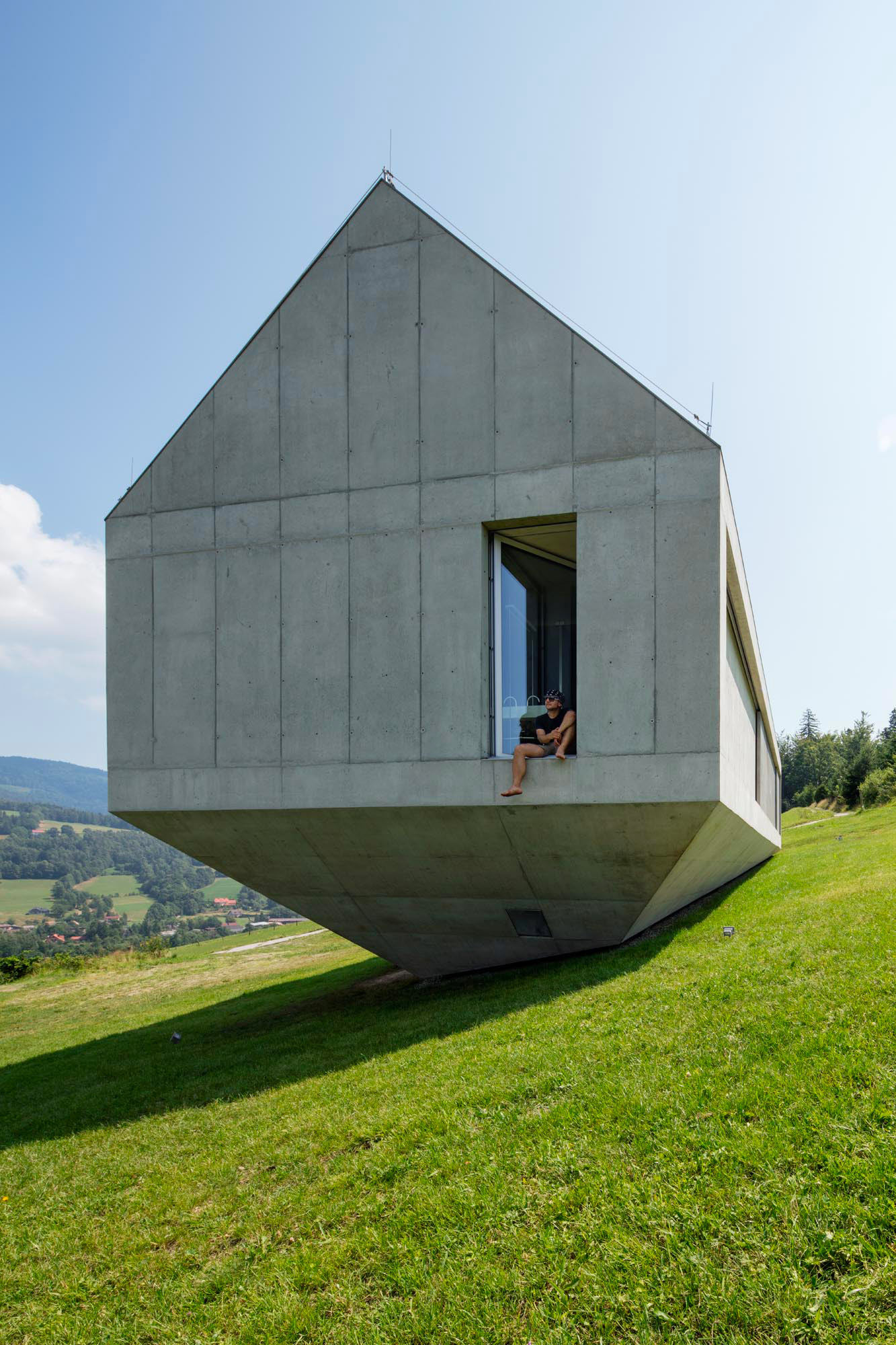 When you see it from afar, you immediately notice the incredible unique nature of this house: just like Noah's Ark or a spaceship, this contemporary piece of concrete architecture bursts into a majestic mountain landscape and, at the same time, creates an idea which couldn't be produced elsewhere. This is perhaps because it works harmoniously with nature in harmony, even offering shelter to indigenous animals. This avant-garde home is the winner of the Wallpaper Design Awards 2017 prize and a true example of conscious architecture, based on local knowledge and local issues stemming from frequent landslides. This one story building recalls the structure of a typical Polish barn, but this is not its peculiarity.
To overcome the problem of landslides, the structure of the building was conceived so that only one part touches the ground whilst the rest follows the slope of the hill. In order to limit soil movements, a concrete base has been created as a bridge under which rainwater would be free to flow naturally: this "inverted roof" effect thus optimizes construction, giving a feeling of security and at the same time the illusion of floating on the hill.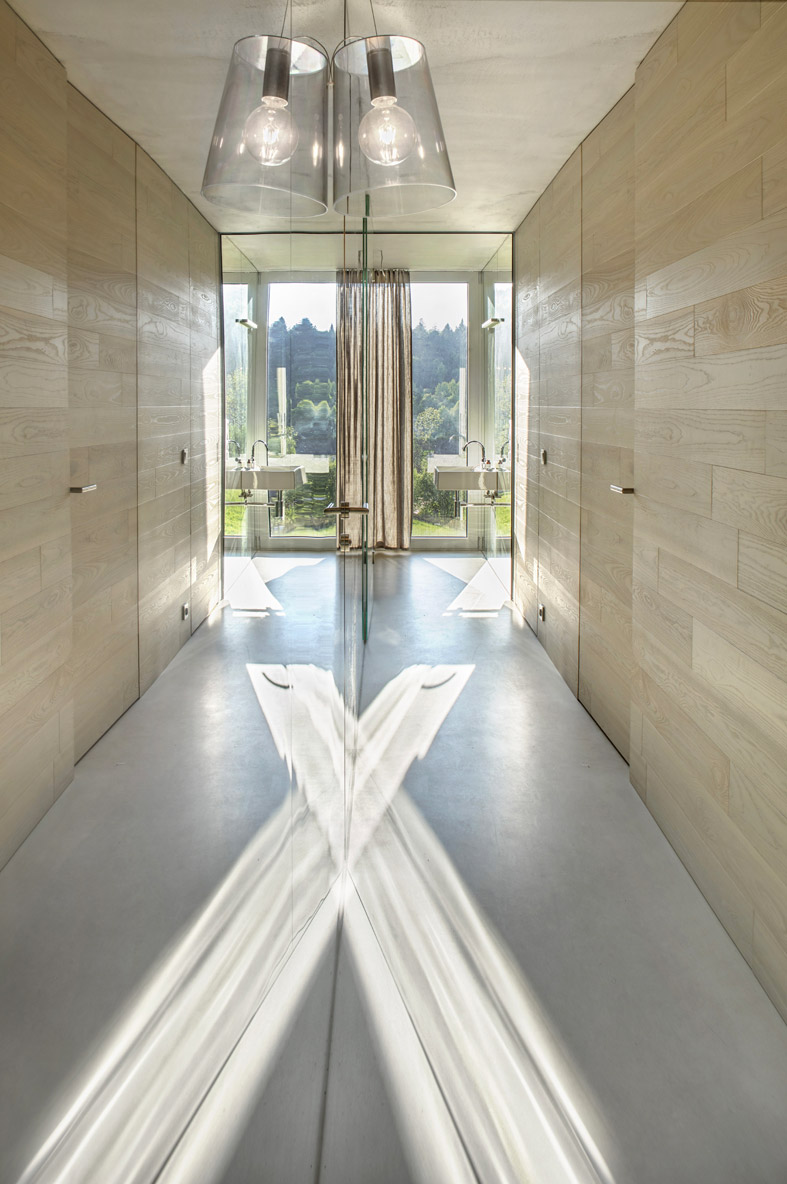 The whole house is surrounded by large windows that completely immerse you in wildlife. In order to avoid overheating and protect the home, the entrance is made up of a mobile bridge with dual function of entrance and door stairs. For interior design, Microtopping from Ideal Work has been chosen, the polymeric cementitious solution that in just 3 mm thickness creates refined, seamless surfaces. Space thus created expands by gaining depth, harmony and light. The interiors are airy, luminous and characterised by an elegant and warm minimalism in which the chosen design furnishings are particularly enhanced. The prevailing colours are grey or neutral and fit perfectly with the concrete covering the exterior walls and the green landscape. The result was an innovative home, in harmony with the landscape, respectful of the environment and welcoming to animals.
Solutions chosen for The Ark of Konieczny