A profile which is thicker.
Ideal Tix is ​​the special high-thickness version of Ideal Wall. Its thixotropic formulation makes it perfect for decorative elements with high shock resistance (similar to concrete) and thicknesses up to 6-7 cm. Artificial rocks, surfaces in contact with swimming pool water, fireplaces, arches and stairs, door jambs, window sills … with Ideal Tix you can create all of these things, combining practicality and convenience with great aesthetic effect.
BENEFITS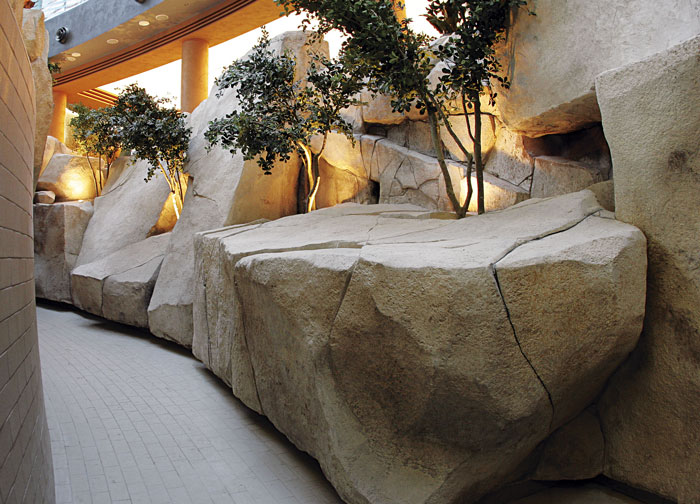 It's quick to create
Once IDEAL WALL has been applied and the plaster has reached the required workability, the specific "texture" is created by means of special rubber moulds; Depending on the type of mould, the texture may be only superficial. On the other hand, the contours of stones or bricks can be made with other Ideal Work® tools. There are also some moulds that create both the texture and contours of stone, so that it is only necessary to do the finish the next day. Within 8-18 hours, depending on the temperature, you can finish the carvings or create new ones with the help of the Ideal Work® professional tools. After completing the finish, or within 1-2 days, continue with the staining process using RAINBOW COLOURS, professional Ideal Work® dyes.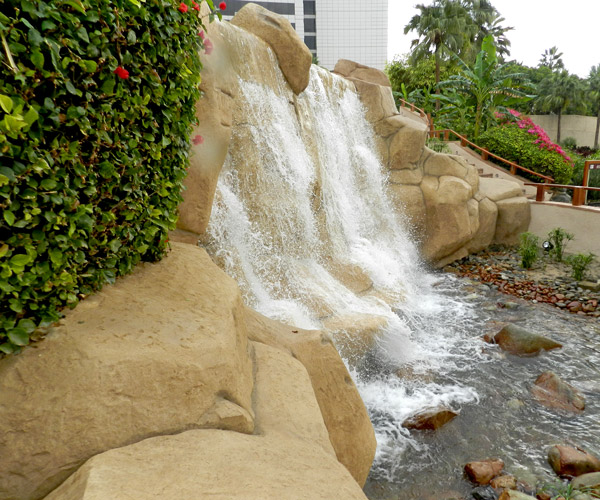 It is extremely adaptable
The product can be applied directly onto brick, concrete or stone surfaces and, after proper substrate preparation, onto other bases such as plasterboard, polystyrene, wood and metal supports. The product can be mixed directly in a concrete mixer. The special formula permits a greater workability that makes applying plaster easy and fast, even for the less experienced.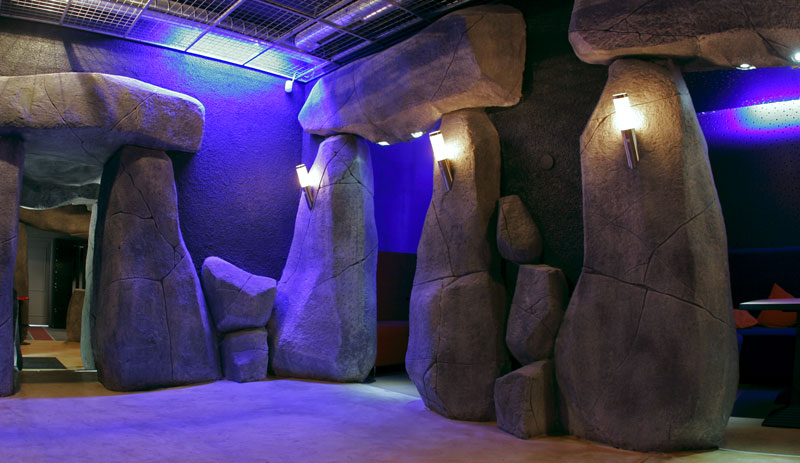 Let your fantasy flourish
Shapes and sizes may vary depending on the specific requirements: there is no limit of size or creative freedom. The Ideal Tix plaster has excellent workability and can be moulded freely using materials with a resistance comparable to that of concrete. The rocks made are therefore extremely durable and long-lasting
HOW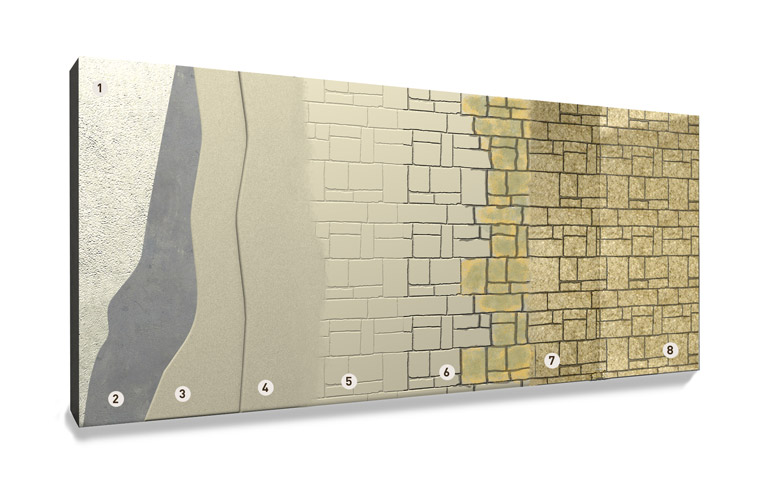 Surface preparation
A. Ideal Wall-Eco may be applied directly on concrete surfaces, bricks, rocks and other surfaces such as plasterboard, polystyrene, wood and metallic surfaces.
Artificial Rocks application
1. Mixing of Ideal Wall eco with water.
2. Application of Ideal Wall eco in thicknesses from 1 to 3 cm.
3. Once the mixture is laid and dry, application of Liquid release agent and stamp the surface by using moulds and Ideal Work professional equipment.
4. The next day proceed with the cleaning and finishing of the texture by using professional tools.
5. Colouring with Colour rainbow.
6. Application of protective sealer Ideal Sealer Medium (for exterior applications) or resin Ideal Acrylic (for interior applications).