Conservative restoration and creative recycling: how to restore ancient buildings with modern materials
The art of recycling, of knowing how to recover and reinvent something, giving it new usefulness, is one of the most admirable abilities of modern man. It is in Man's nature to continually consume all kinds of objects and properties.
In architecture, there are two different recycling techniques: restructuring includes all the alterations that aim at a radical transformation of a building and its components by changing its style and formal elements; conservative restoration aims to recover and conserve the functionality of a building without changing its basic structure, disregarding the use of any possible foreign element.
To restore an environment and to give it new life whilst preserving its original features can, however, be more complicated than actually demolishing it and starting anew. It requires that, first of all the designers and then the professional workers pay great attention to the original volumes whilst defining the new architectural spaces.
To meet this kind of need, the most appropriate choice is to use flexible materials such as Ideal Work's cement polymers Microtopping® and Nuvolato Architop®, which can quickly be applied over existing surfaces with just 3-4 millimeters of material, or the elegant Sassoitalia® Floor, perfect for modernising buildings with a rustic and yet sophisticated style.
Date: 2019
Where: Rotello, Italy
Architect: Luigi Valente and Mario di Bona
Material: Microtopping®
A truly admirable example of restoration is represented by the small church of San Rocco in Rotello, in the province of Campobasso. The interior has been turned into a modern multi-purpose hall by covering the floor – except for a small portion of the original stone floor – with white Microtopping®. This innovative concrete surface creates a hugely attractive contrast with the 100 black seats placed at the centre of the hall.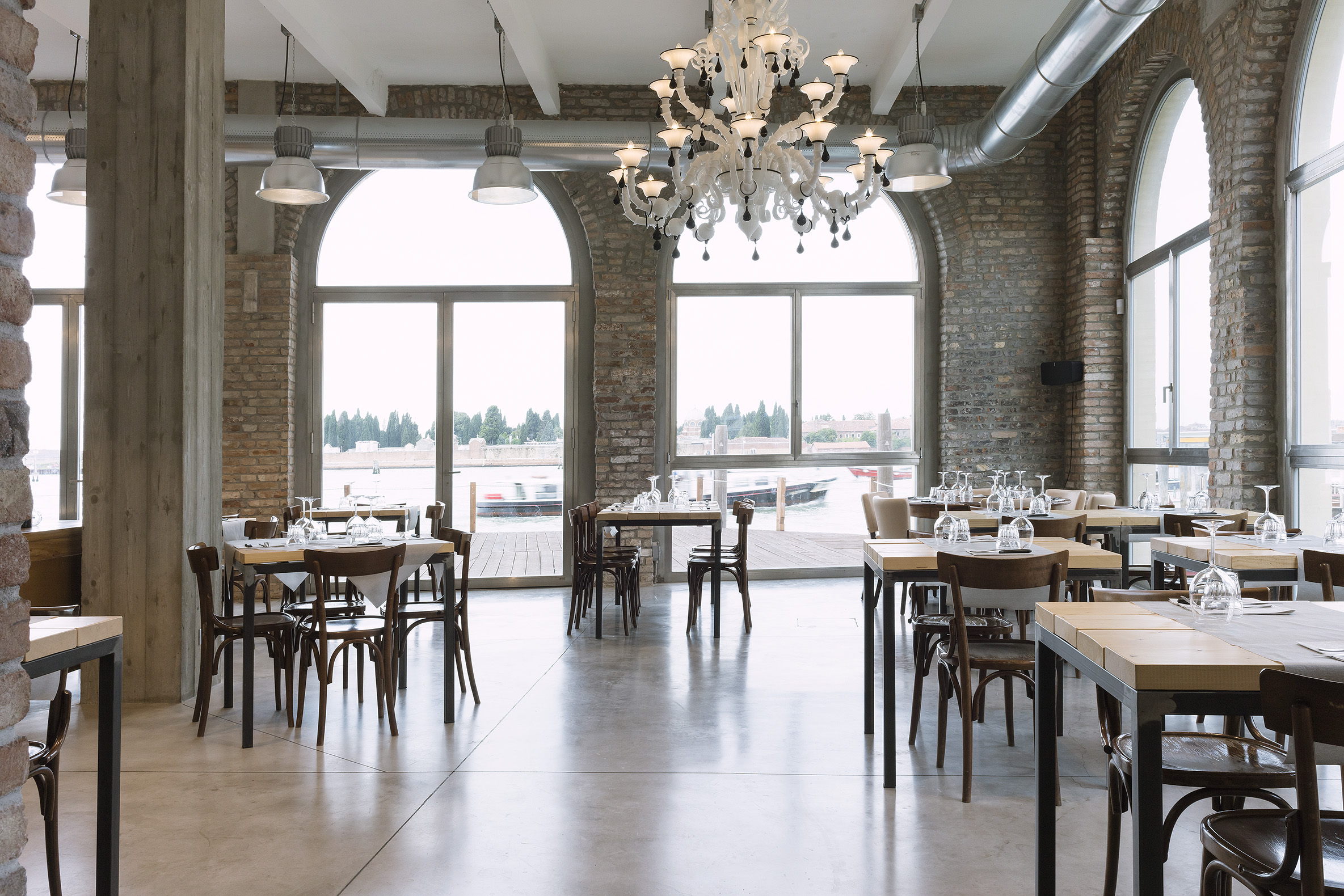 Date: 2018
Where: Murano, Italy
Designer: Arch. Riccardo Burigana
Material: Nuvolato Architop®
This modern restaurant, located on the venetian island of Murano, is the result of the restoration of an abandoned glass factory. The charm of the original building has been kept alive thanks to the wide glass windows overlooking the sea whilst the new open space, with its fair-faced walls and wooden, steel and leather furnishings acquires an industrial style thanks to the brutalist look of the Nuvolato Architop® floor.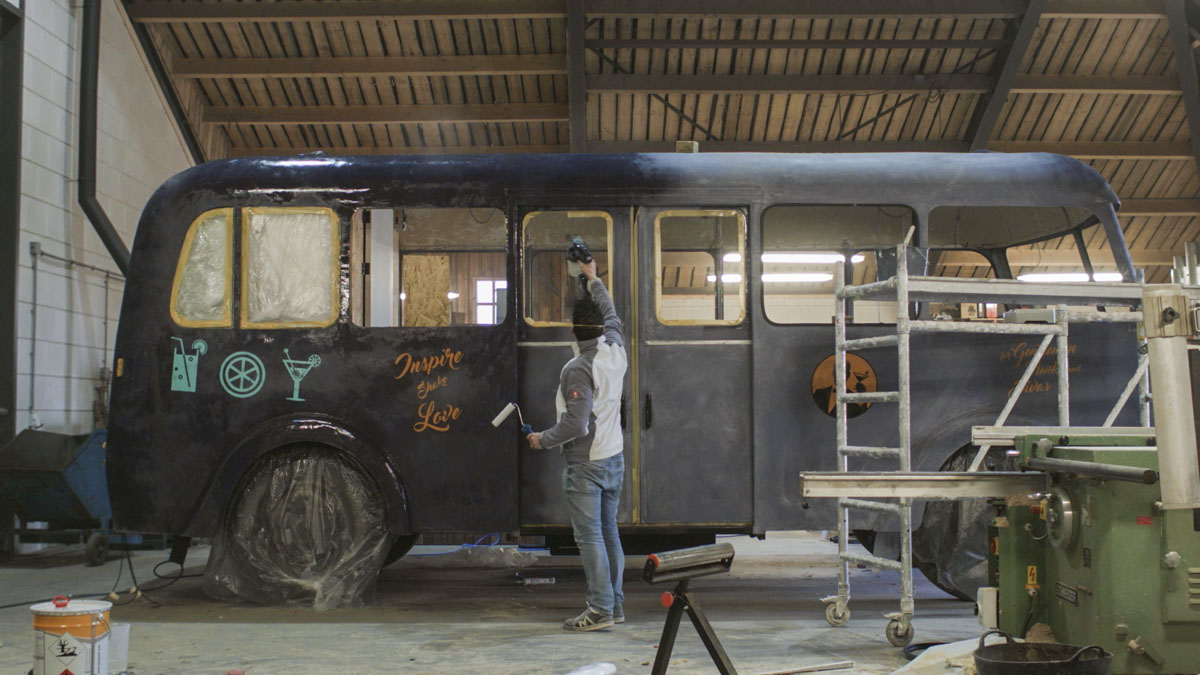 Date: 2016
Where: Amsterdam, Netherlands
Designer: Simon Stukadoors & TOP COVER
Material: Microtopping®
Microtopping's creative potential is endless as shown by this old bus, completely covered in Microtopping and turned into a mobile cocktail bar. This great example of creative recycling has been possible thanks to the material's ability to customise almost anything. In just one week, an exclusive blue shade of Microtopping, developed specifically for this project, has been applied to almost every surface of the vehicle – horizontal, vertical, straight or curved.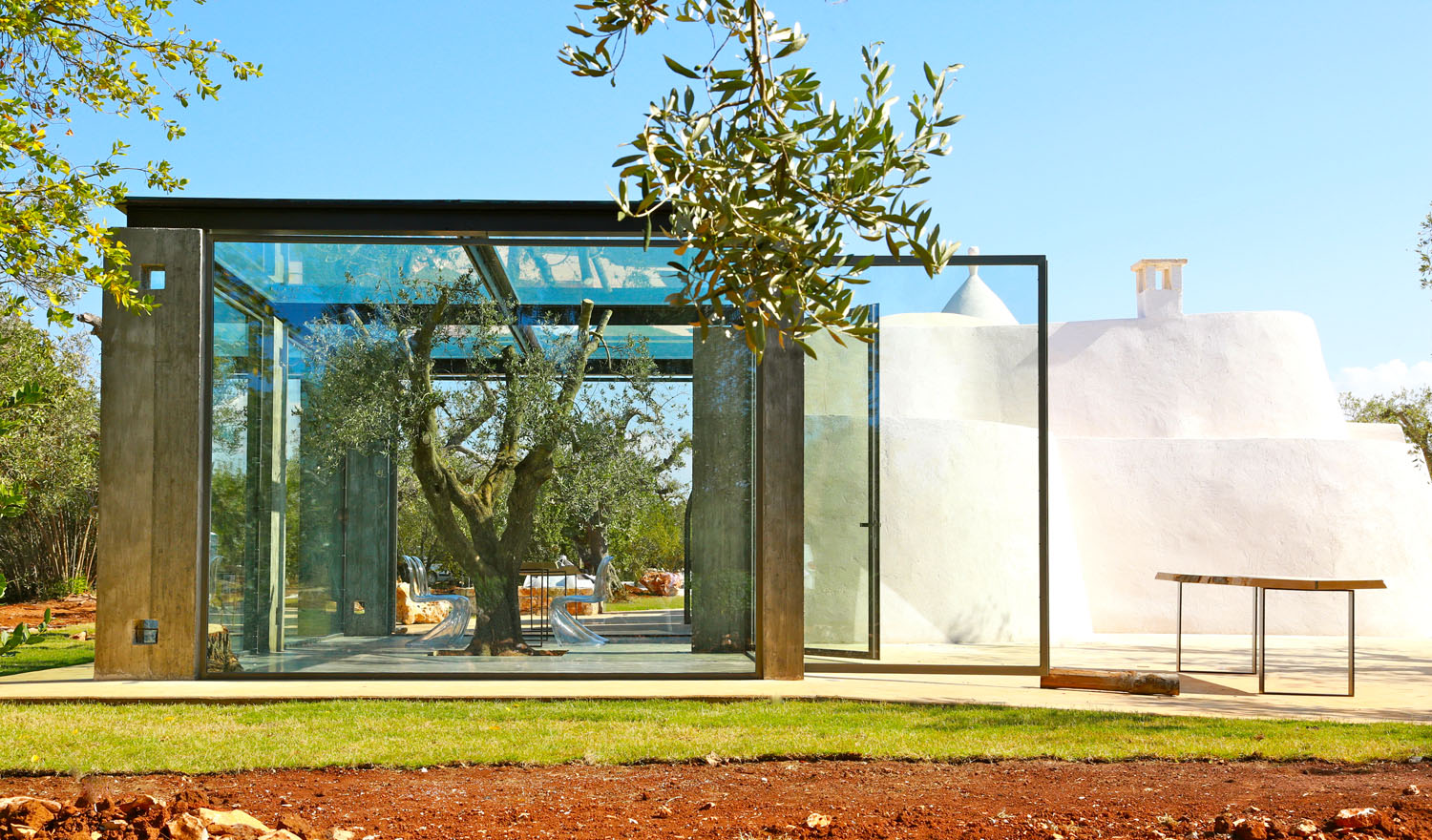 Date: 2016
Where: Ostuni, Italia
Designer: Arch. Enrico Maria Cicchetti, Studio Emc
Material: Nuvolato Architop®
To restructure these apulian trulli it was necessary to find a material able to allow the recovery of a former warehouse for agricultural tools, turning it into a new, sophisticated architectural structure. Nuvolato Architop® was clearly the best solution to unify the internal and external areas and to completely cover the glass-room floors, from the pool's terrace to the internal rooms.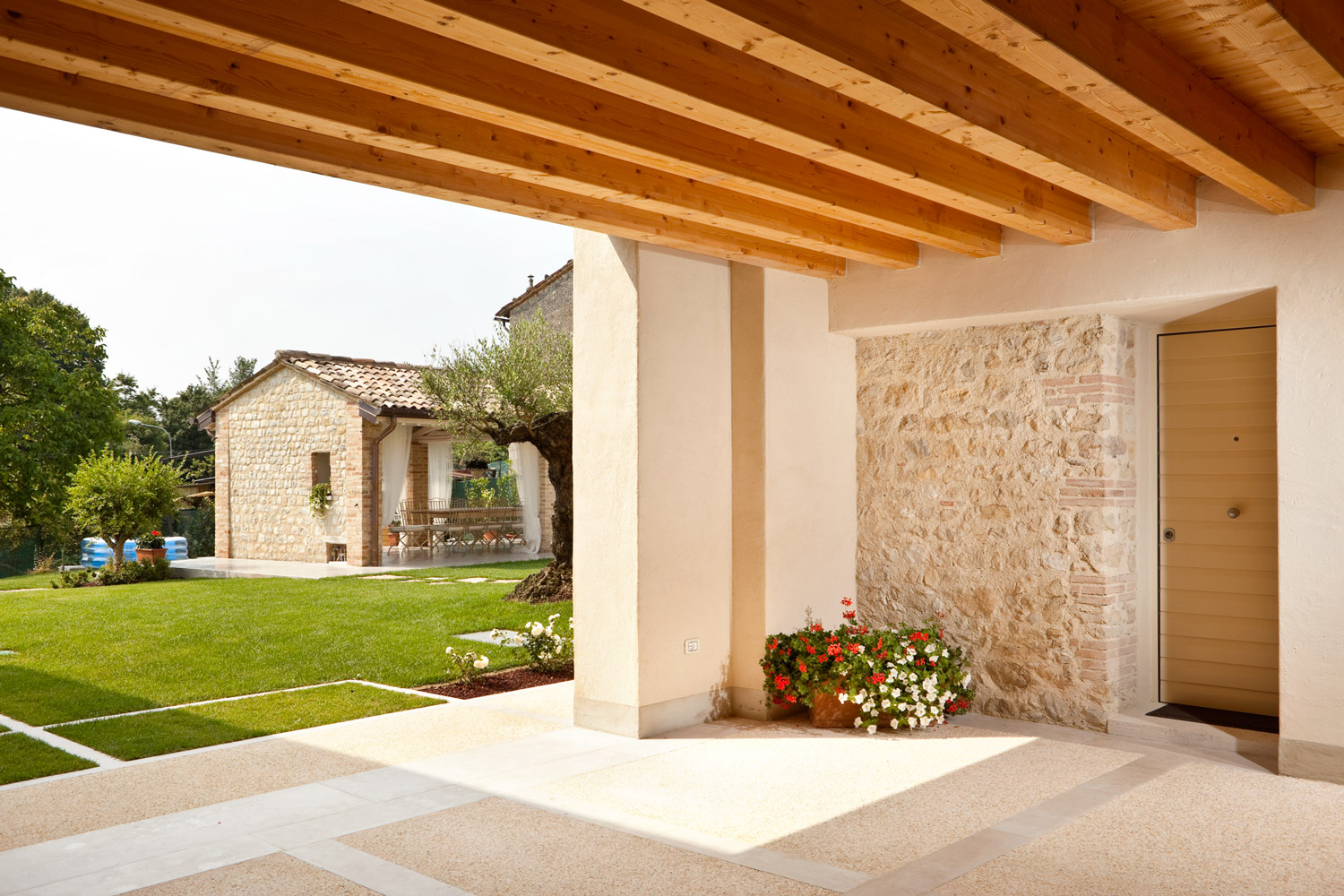 Date: 2009
Where: Paderno del Grappa, Italy
Designer: Arch. Sara De Ronchi
Materials: Microtopping®, Nuvolato Architop®, Sassoitalia® Floor and Stamped Concrete.
The restoration of this large 17th century country house in the province of Treviso entailed a great use of Ideal Work's concrete solutions. The interiors have been renovated with Microtopping® on the structural walls and Stamped Wall on some of the original elements. Externally, Sassoitalia® has been applied to all pedestrianised external areas whilst Nuvolato Architop® has been used to create exiting geometric patterns on the external flatwork.