Contemporary auditorium inside a sixteenth-century church
Outside, a XVI-century church. Inside, a contemporary and minimalist space.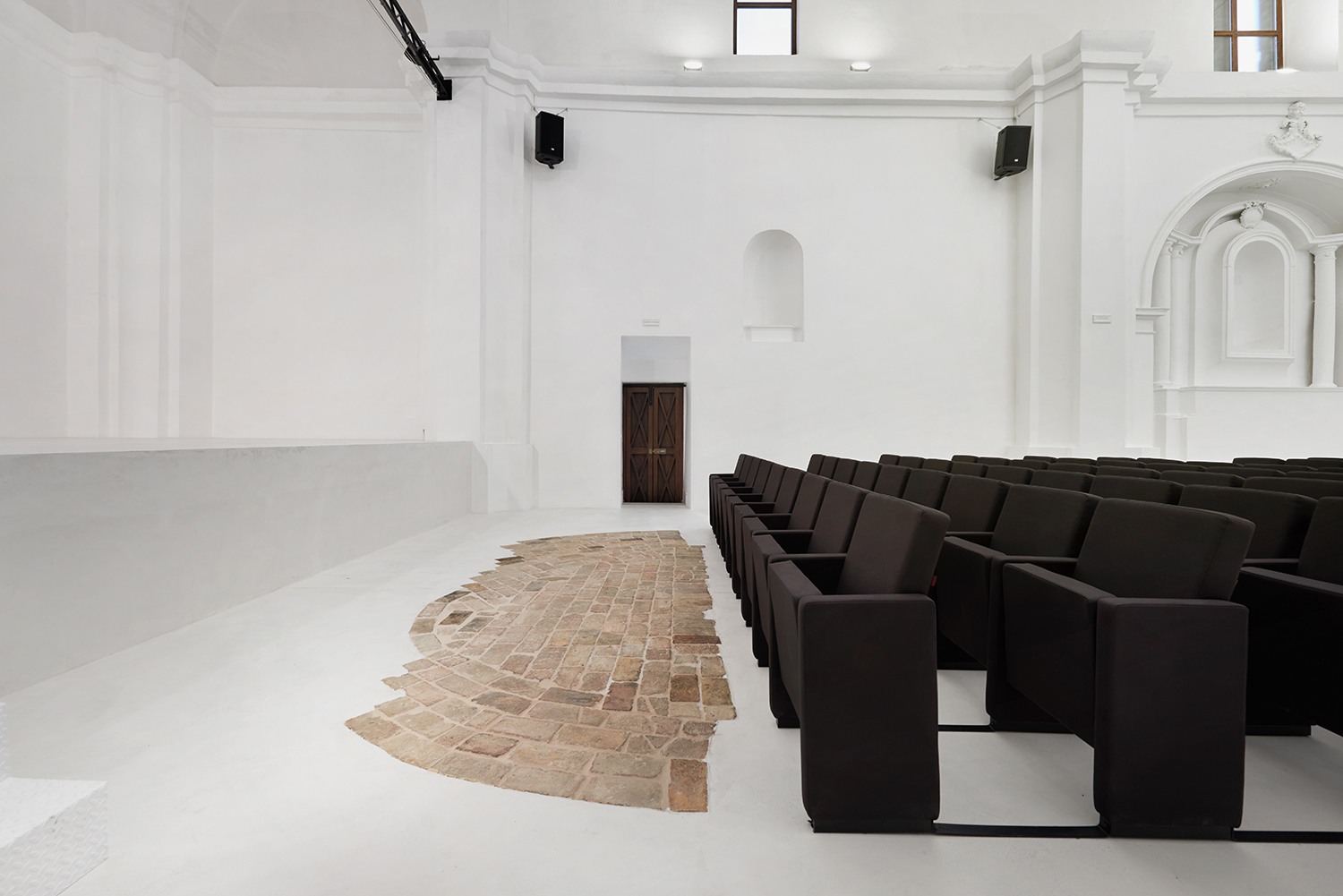 The former church of Saint Rocco in Rotello (in the Italian province of Campobasso) has recently been restored and converted into a modern theatre and multi-purpose room. Ideal Work®'s Microtopping®, the perfect choice for such a restoration, has been used on all of the interior walls and floors.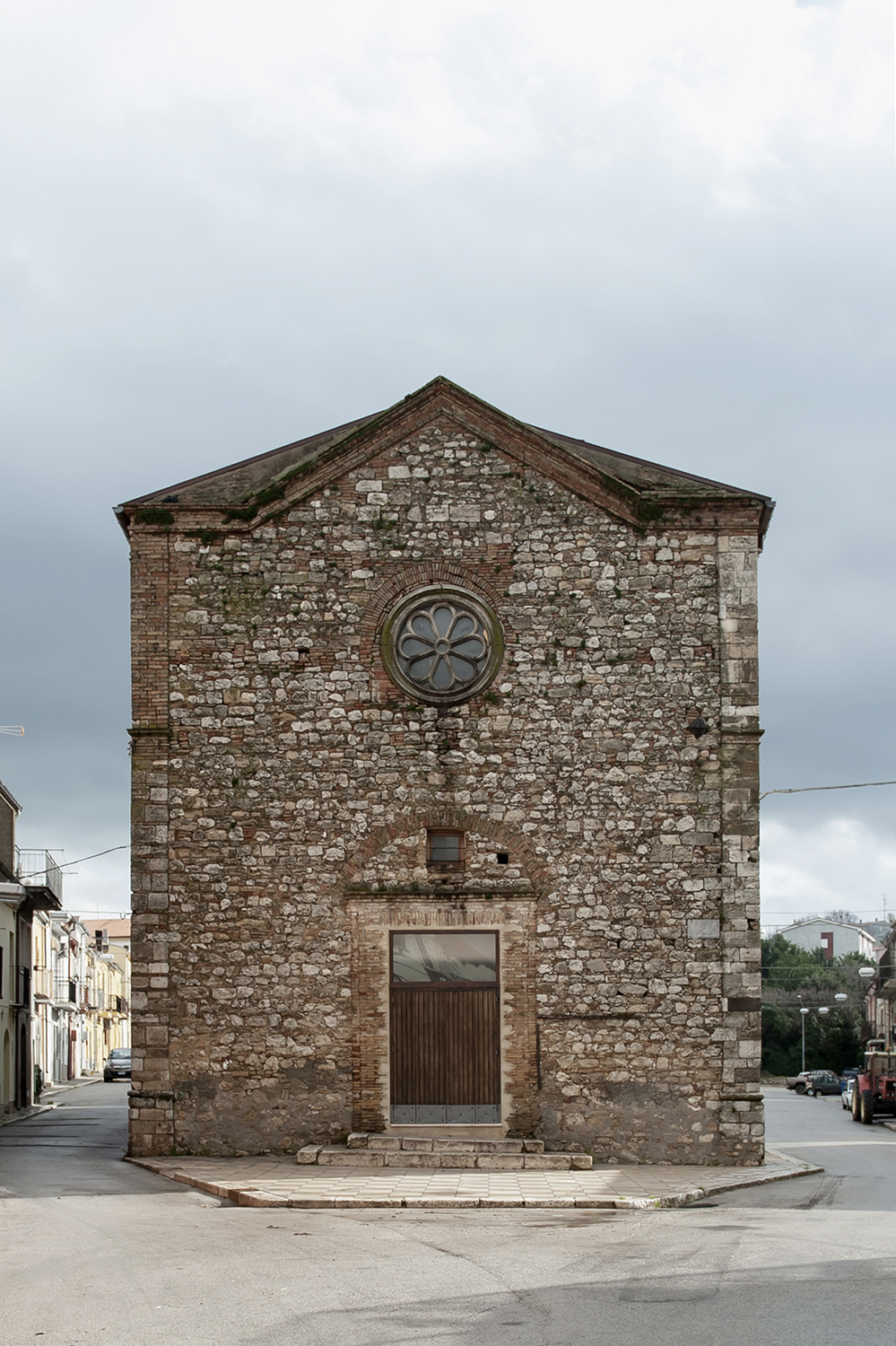 What would you expect to see once inside this small ancient church? A main aisle with a frescoed apse with a christian iconography perhaps, or maybe statues of Saint Rocco, to whom this church is dedicated?.In fact you will find yourself in a modern and surreal space.
The architects Luigi Valente and Mauro Di Bona are the designers of this little church's restoration and conversion into a theatre and multi-purpose room. The building is located in Rotello, a city in the province of Campobasso and dates back to the second half of the XVI century.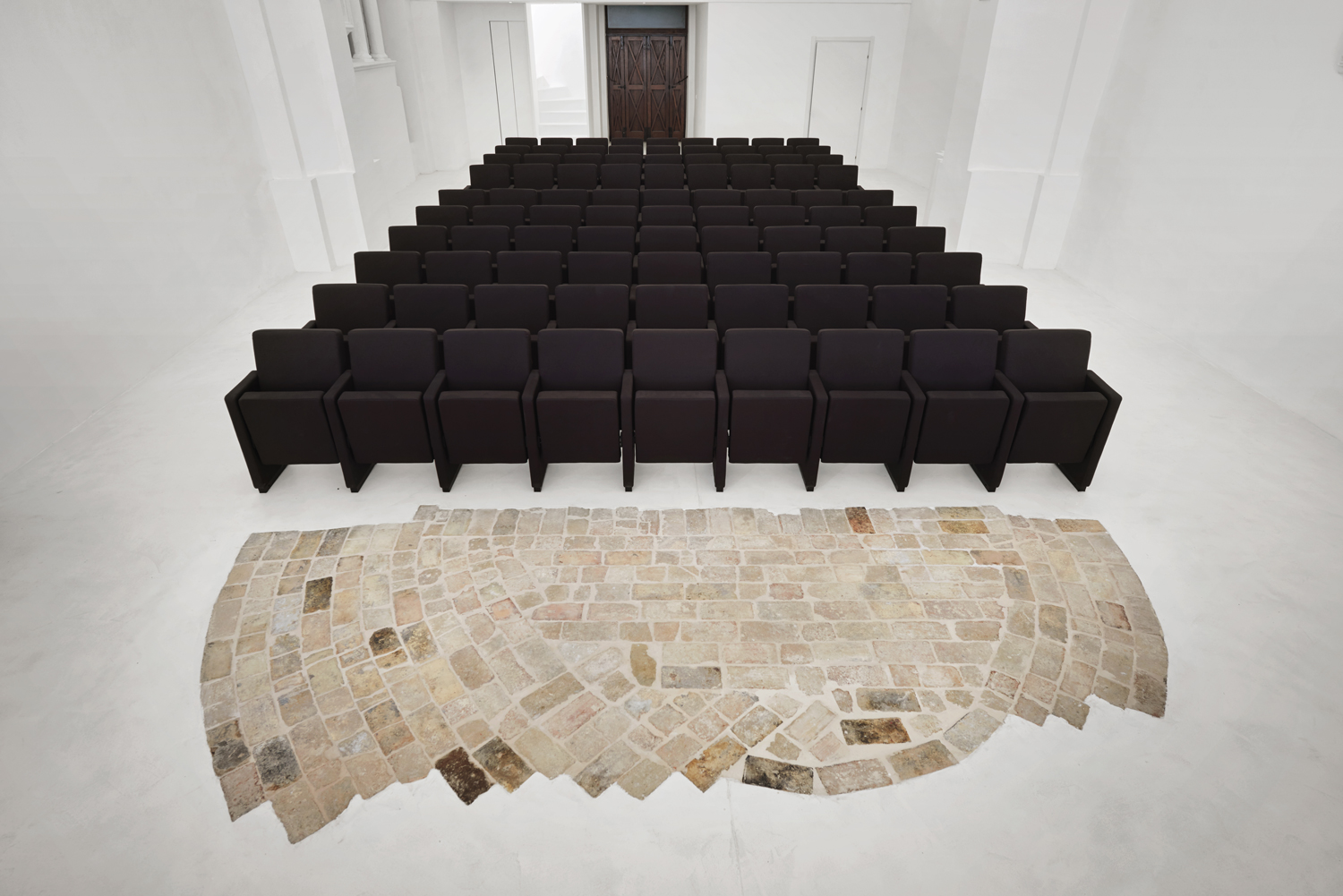 As you may notice, the external facade has been kept ancient and simple, whilst the interior has undergone a total change of look: the new space is pure, contemporary and airy. White dominates and gives a pleasant optical effect contrasting with the black of the 100 chairs laid out in the centre of the wide room. When you get in front of what was once the altar, a section of the stone floor recalls the former architecture.
In order to create this ethereal and involving effect, the church needed a solution able to create spacial continuity between the floor and walls: that is why Ideal Work®'s Microtopping® has been chosen, in its white shade, Microtopping® is the perfect choice in such cases of restoration and restructuring as, with only 3 mm of thickness, it makes it possible to cover any internal space without removing existing surfaces.
Date: 2019
Place: Rotello, Italy
Architects: Luigi Valente e Mario di Bona
ph: Stefano Pedretti
Solutions chosen for Contemporary auditorium inside a sixteenth-century church