Versus Meridianem: From glasswork to industrial chic restaurant
Born from an ancient Murano glassworks, the new restaurant 'Versus Meridianem' is characterised by a strong industrial-chic style. Ideal Work's Cloud-effect Architop® floor enlarges the space and gives character to the interior.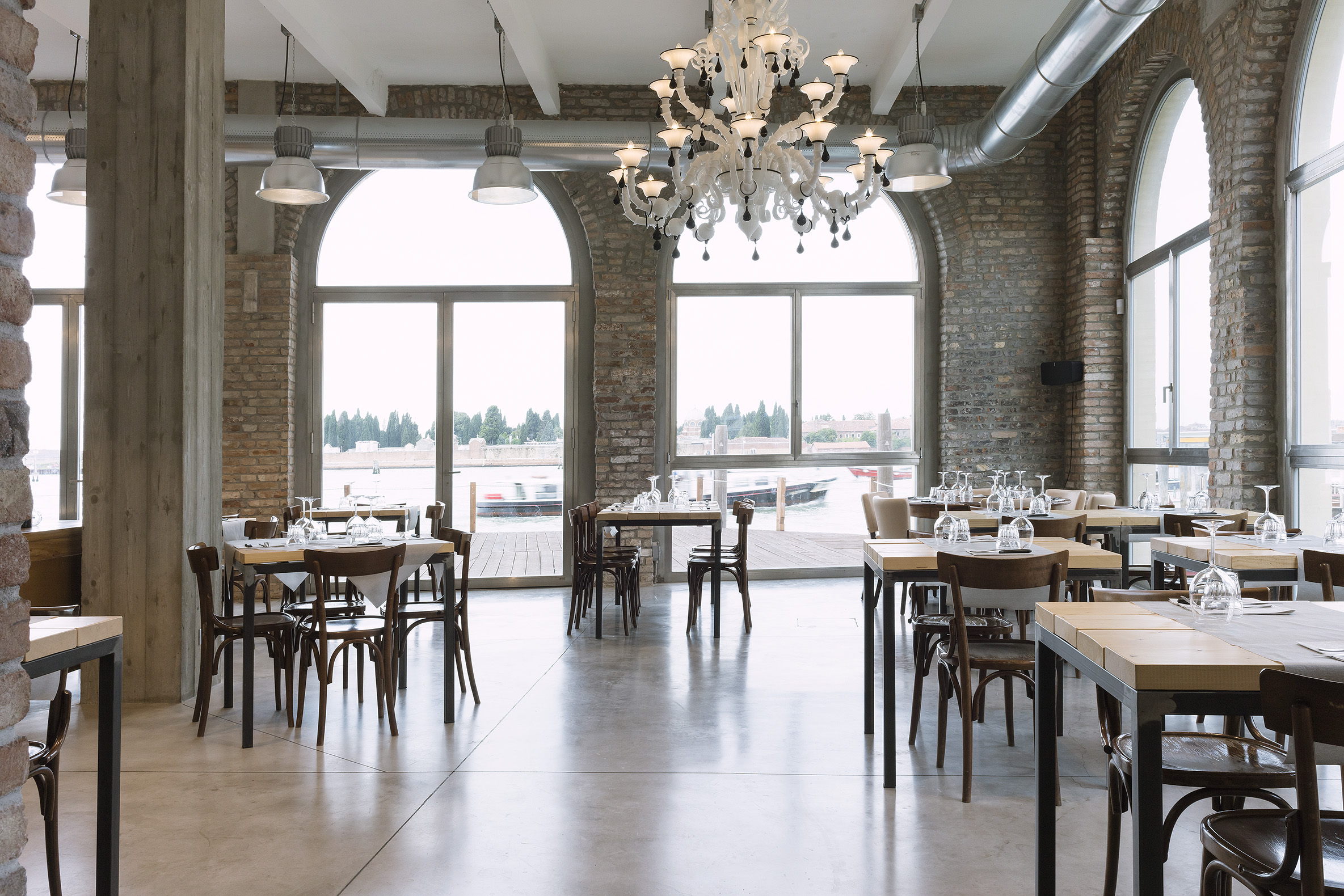 Known all over the world for its hand-blown glass, Murano is a magical island, full of history and beauty. Many tourists visit its furnaces to see the glass artisanal manufacturing process and buy unique objet d'art. To dine in the atmosphere of such an ancient glassworks in front of the sea would be a truly unique experience, which has now been made possible by the new Versus Meridianem restaurant.
Rising from a forsaken glassworks, Versus Meridianem has kept the soul and charm of the building's original purpose: once inside you find yourself surrounded by a high ceiling, open space, fair-faced brickwork walls and large panoramic windows facing the sea.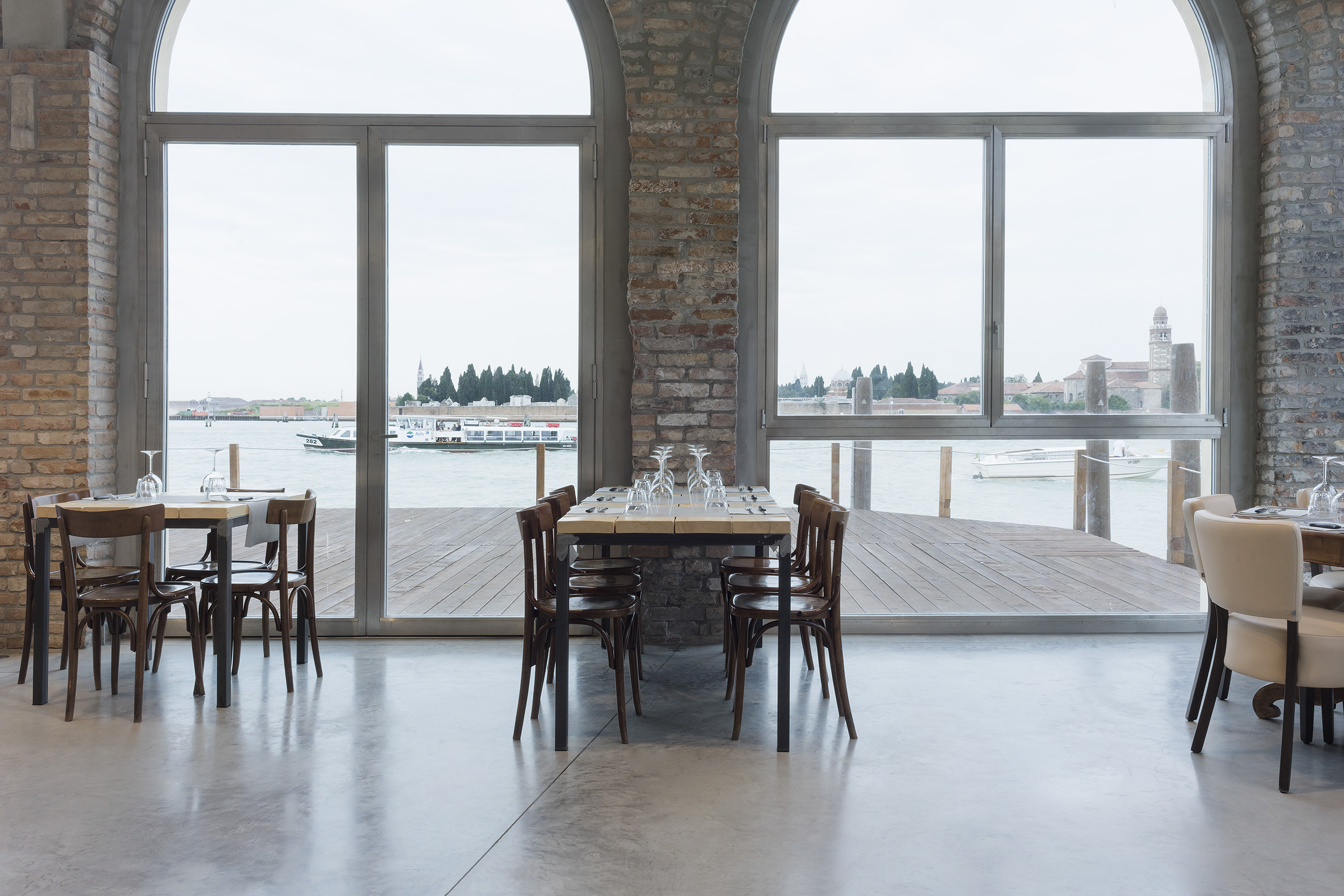 To characterise the interiors and give the new industrial space some of the historic soul of the former glassworks, the decor is a mix of recycled materials such as wood and steel, white leather sofas and armchairs. Two styles, the ancient and the industrial, constantly mixing and matching. In fact, if you look up you will see that the exposed wiring is interrupted by magnificent glass chandeliers, manufactured by the local artisans.
The floor was required to match the structure's aesthetic and heterogeneous style, but also had to be durable and  suitable for a public space subjected to heavy foot traffic. The perfect soluti on was Ideal Work®'s Cloud-effect Architop®, a decorative concrete seamless floor that contributes to the creation of a "warm" industrial style.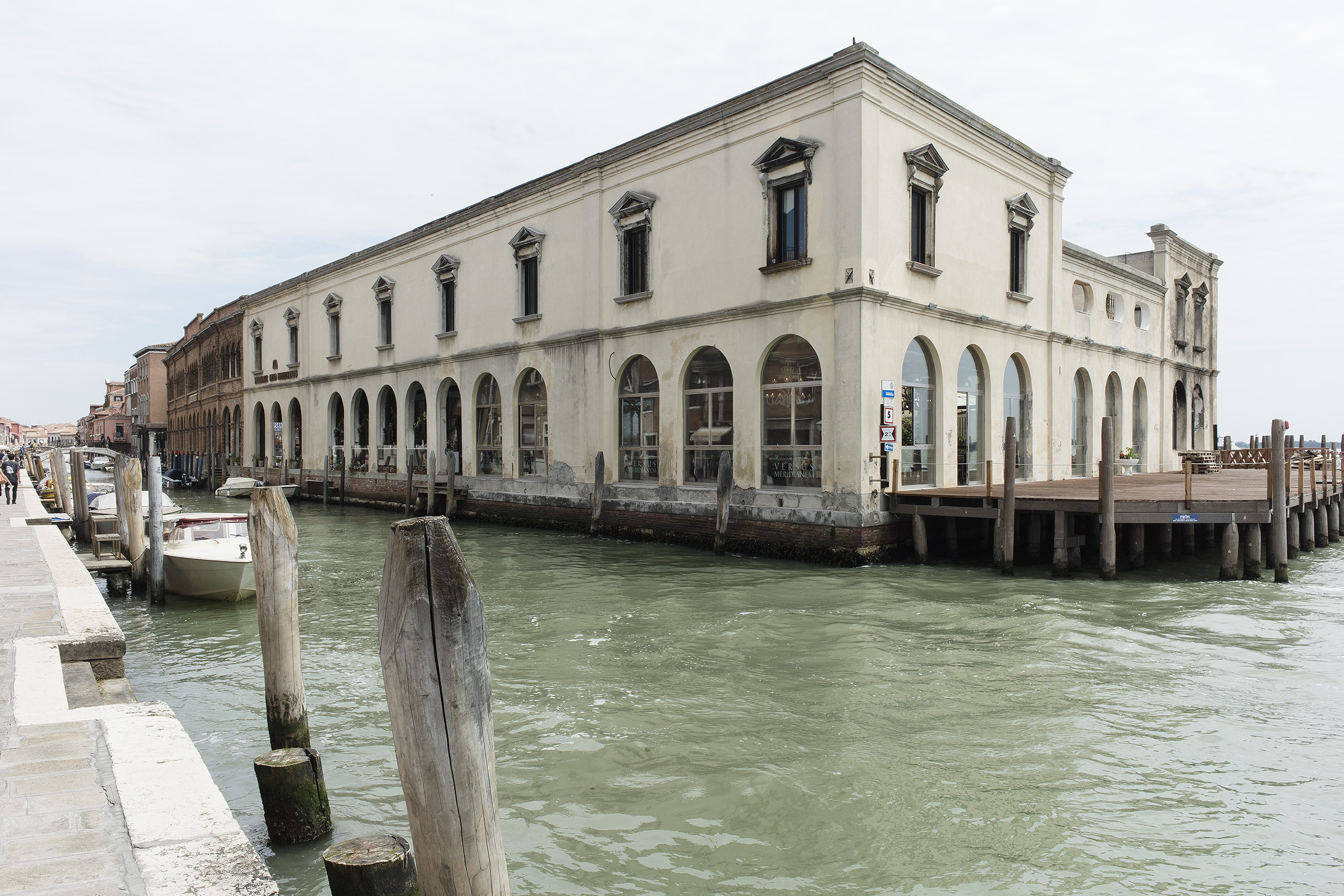 Cloud-effect Architop®, with its brutalist aesthetic, perfectly matches concrete and the other raw materials that characterise these types of spaces, managing to balance them and give them an even stronger personality. Moreover, its high resistance to traffic, chemical and weather agents, abrasion and cracking makes it particularly suitable for public spaces subjected to heavy foot traffic.
Date: 2018
Designer: Arch. Riccardo Burigana
Place: Murano, Venice, Italy
Solutions chosen for Versus Meridianem: From glasswork to industrial chic restaurant