Public entertainment and music spaces: where acoustics and design merge into a wonderful symphony
While designing entertainment spaces related to music, it is necessary to consider some fundamental variables concerning the materials choice. In these environments there are two major factors to consider:
– the acoustic, because it is important to find a balance between sound-absorption and soundproofing materials to ensure harmonic propagation of the sound waves inside, at the same time providing an efficient sound barrier to the outside;
– the design, as it is essential to create an appropriate atmosphere in terms of both natural and artificial light.
Ideal Work's materials can satisfy both these requirements as they bring an added value: their great durability. In very crowded spaces it is important to have surfaces capable of withstanding extreme wear, maintaining their appearance and functionality over time. Products such as Acid Stained Floor and Nuvolato Architop® perfectly meet the needs of this kind of places and assure the right balance between acoustics, resistance and design.
Acid Stained Floor is ideal for obtaining a unique surface able to meet the designer's needs and to remain unaltered over time. Nuvolato Architop®, on the other hand, offers strength, durability and attention to detail, thanks to its high aesthetic value and its sophisticated colour palette.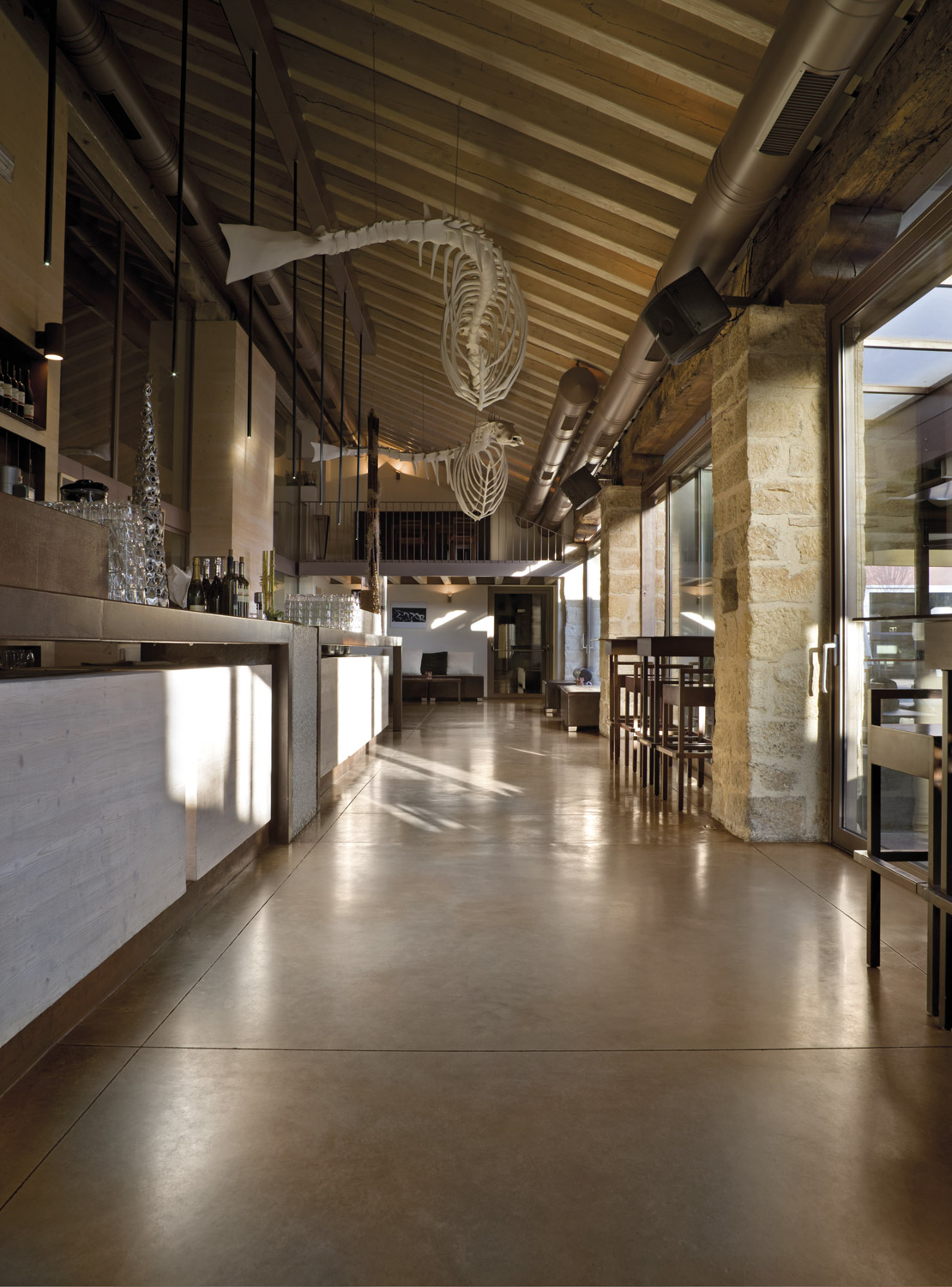 Date: 2004
Where: Asolo, Italy
Designer: Arch. Giuseppe Lazzarotto
Material: Acid Stained Floor, Nuvolato Architop®
Momà Disco Club, a restaurant in Asolo, is characterised by a contrast between sophistication and familiarity, a mix perfectly exemplified by the interior's Acid Stained Floor. Ideal Work's products can turn diversity into harmony and balance, always with an extremely aesthetic outcome.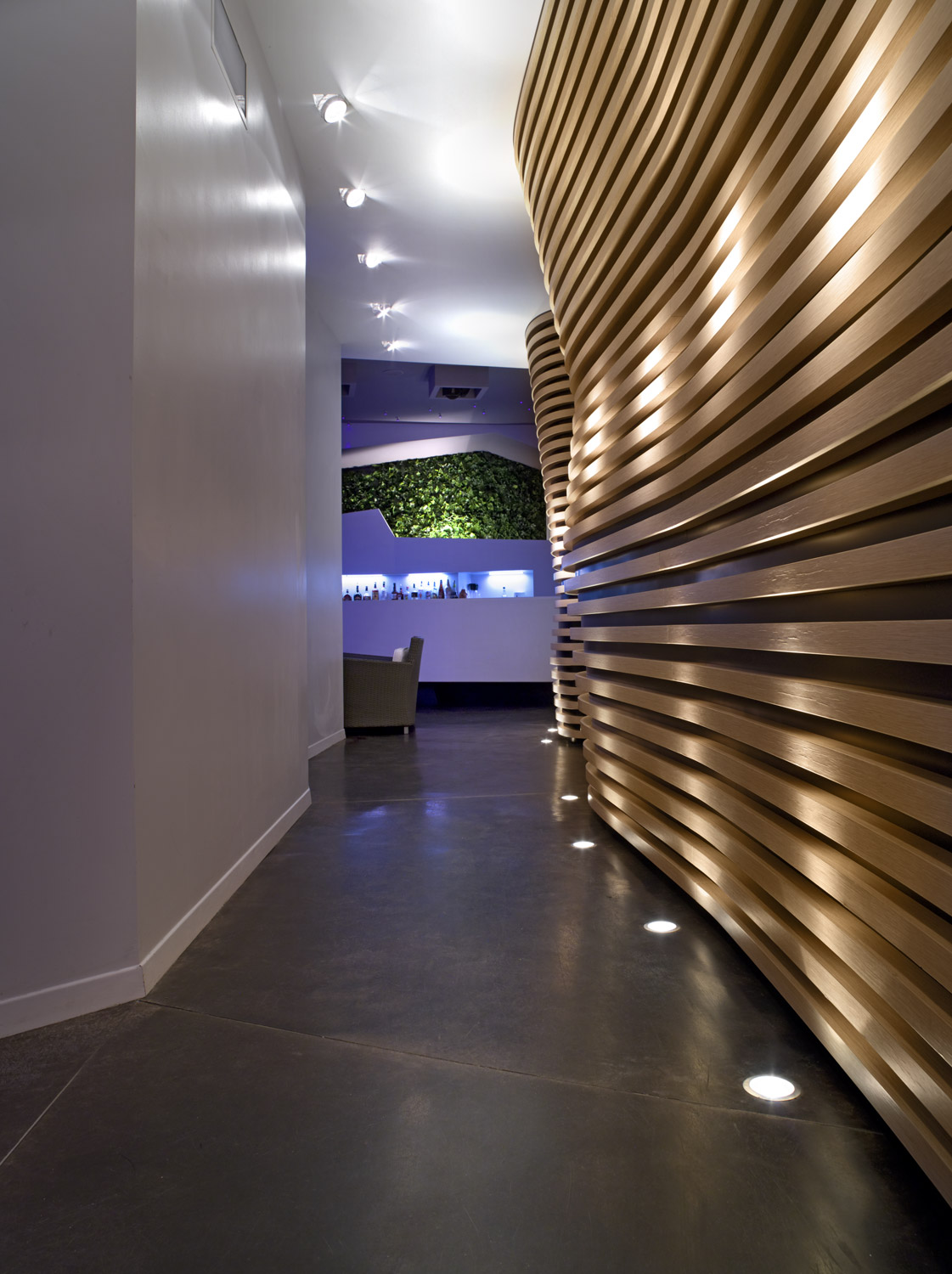 Date: 2006
Where: Montebelluna, Italy
Designer: Arch. Giuseppe Lazzarotto
Materials: Acid Stained Floor, Nuvolato Architop®
In the Hirsh Disco Club, located in the province of Treviso, the daytime elegance and night charm blend giving the space a truly glamorous soul. The light effects reflected on the acid-stained concrete floor that covers the whole internal area give the space a stunning look. A beautiful, durable, long-lasting and easily maintained surface.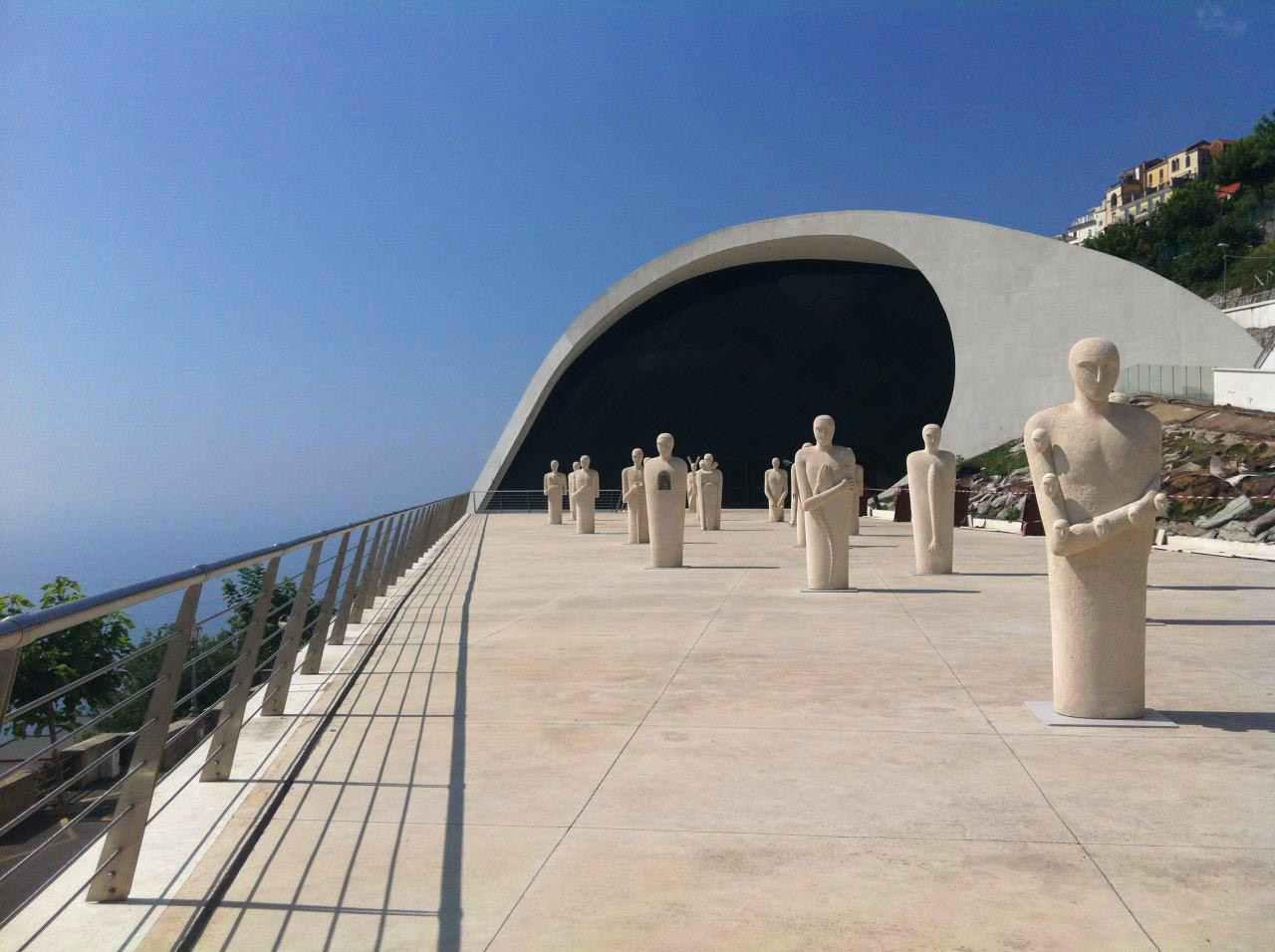 Date: 2010
Where: Ravello, Italy
Designer: Arch. Oscar Niemeyer
Material: Nuvolato Architop®
Following the simple and yet innovative design concept of an architectural complex able to harmoniously integrate into its surroundings, Ideal Work's Nuvolato Architop® has been chosen to create the external balcony for its natural and minimalist look.