Concert Hall Oscar Niemayer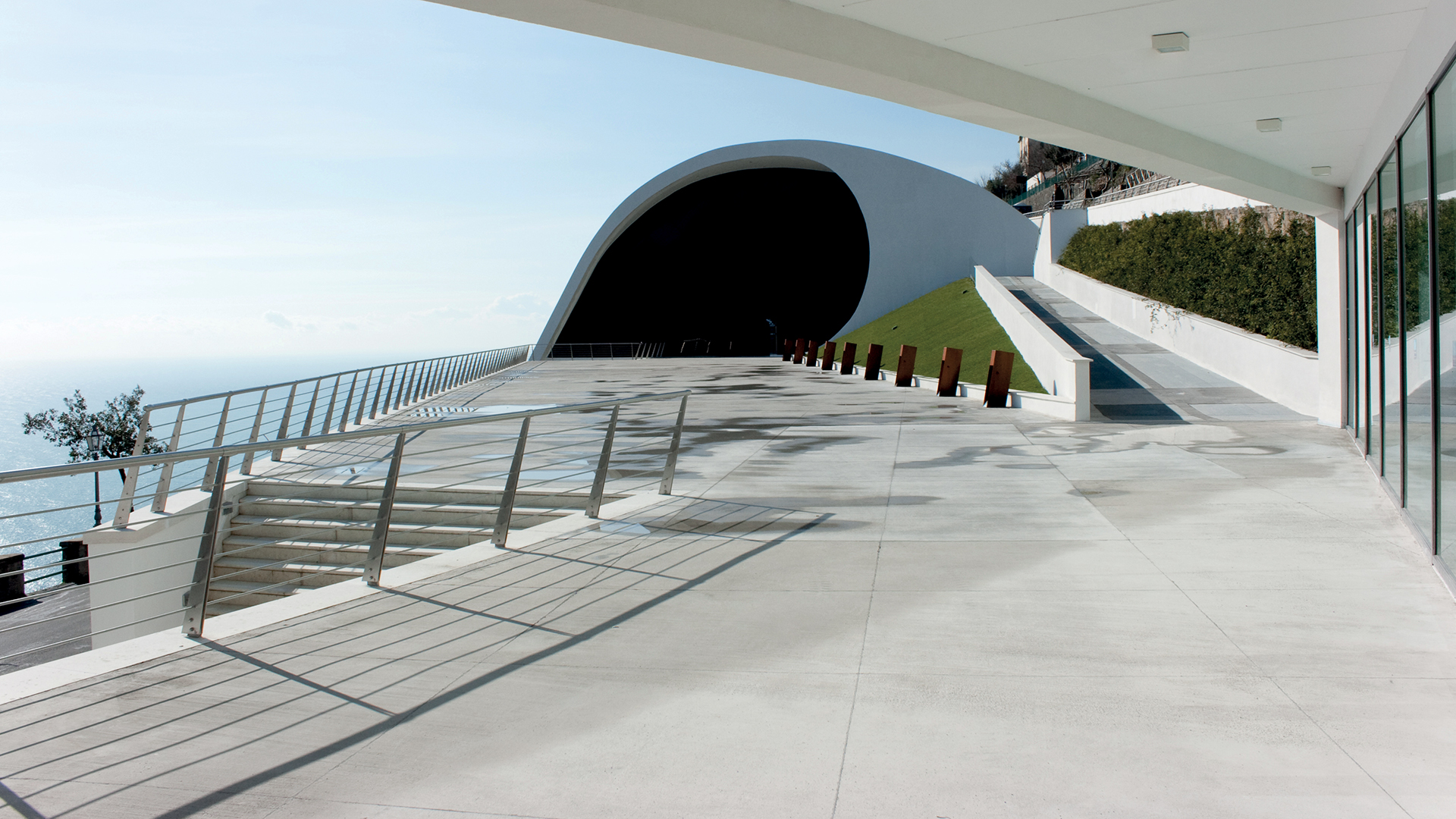 Ideal Work's Nuvolato Architop® flooring used for the panoramic terrace of the Auditorium Oscar Niemeyer
In Ravello, the curves of the auditorium designed by Oscar Niemeyer rise imposingly against the scenic backdrop of the Amalfi Coast. The renowned Brazilian architect was a pioneer in his exploration of the constructive and aesthetic possibilities of concrete. Respecting the site's architectural and natural identity, the Nuvolato Architop® terrace from Ideal Work overlooks the sea, blending seamlessly into the surrounding landscape.
The client wanted the terrace, which covers an area of ​​25,000 square metres (approx. 269,000 square feet), to perfectly match the nature of the coastal town, just like the rest of the project. Amongst other requirements, they also specified that the surface should be robust and durable, easy to maintain and capable of retaining its original appearance over time.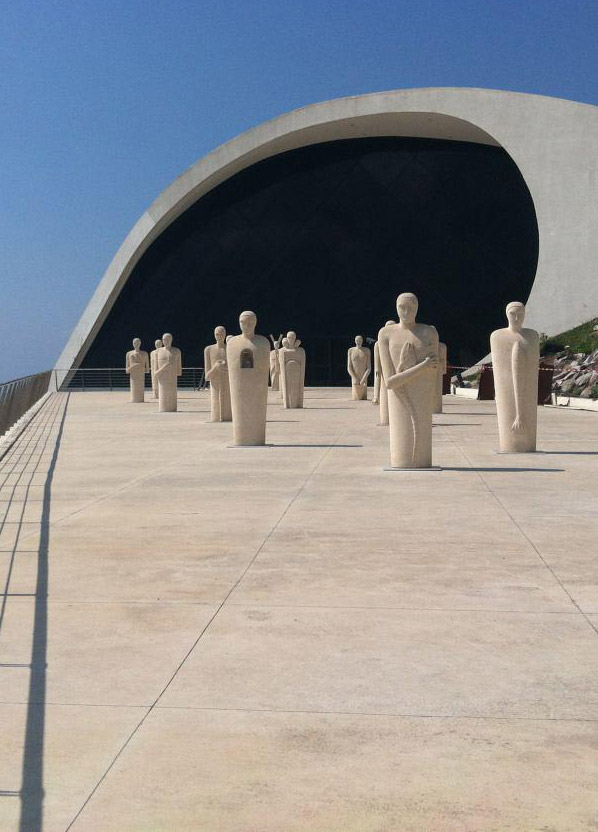 Following the design concept, which required the creation of an architectural complex that was simple yet daring, one which could become part of the Ravello landscape as an unmistakable but not discordant symbol, the terrace of the Auditorium was created using Nuvolato Architop® flooring from Ideal Work.
The durable concrete surface is a shade of grey chosen personally by the great architect; the terrace therefore has a natural, realistic and minimal appearance which is not overly eye-catching, allowing it to blend seamlessly into the landscape. With tight turnaround times, the work was completed in just two weeks without any issues.
To make the surface long lasting, the applicators used our Ideal Floor protective coating in pewter as well as Ideal Hard, a semi-gloss satin finish that makes the Nuvolato Architop® dust-proof, leaving it more resistant to scratches and easier to wash.
Date: 2010
Place: Ravello, Italy
Designer: Arch. Oscar Niemeyer
Solutions chosen for Concert Hall Oscar Niemayer