Public and private buildings in the mountains: the architectural excellence that conquers high altitudes
In recent history, for over 200 years, explorers and scientists have been striving to overcome nature's limits and reach the top of the mountains. Man's innate passion for conquering increasingly higher altitudes then started to turn into the modern discipline of mountaineering.
The developing appeal of this process and sports activity is shared by both athletes and amateurs of all ages and nationalities, each with different levels of preparation and commitment. This growth has been accompanied by a desire for building high-altitude functional shelters (for occasional use such as huts and bivouacs) and public or private buildings with a refined aesthetic.
The mountain environment's unique weather conditions require appropriate project solutions able to match the landscape without spoiling the natural view. At the same time, any development must be able to involve and take advantage of any localised natural element. These include the slope of the land and any possible southern orientation for window positioning to maximise the heat input from sunlight.
Amongst the materials that better meet such needs is Microtopping®, the minimalist-looking microcement which is available in a range of neutral shades and applicable uniformly on any kind of solid surface. Equally at home in this environment is Nuvolato Architop®, the innovative "brutalist" concrete, ideal for sophisticated and yet durable, low-maintenance floors.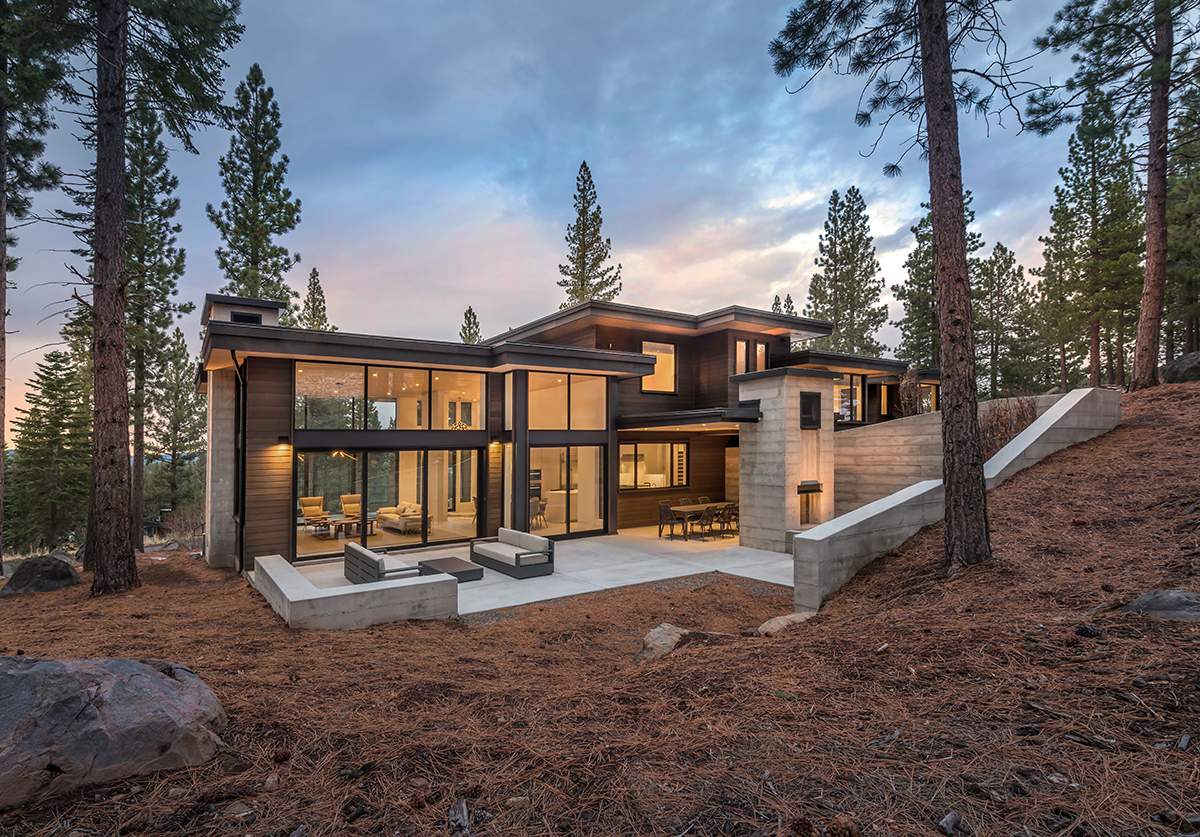 Date: 2017
Designer: The Sandbox Studio, Tahoe City
Where: Truckee, CA, USA
Microtopping
This mountain retreat is one of the highest real estate developments at Martis Camp and offers a wide, breathtaking view of Martis Valley. Its modern architecture comprises square shapes that link the different spaces, whilst the interiors are completely covered in grey Microtopping, a solution that perfectly matches the elegant steel and dark wood furnishings.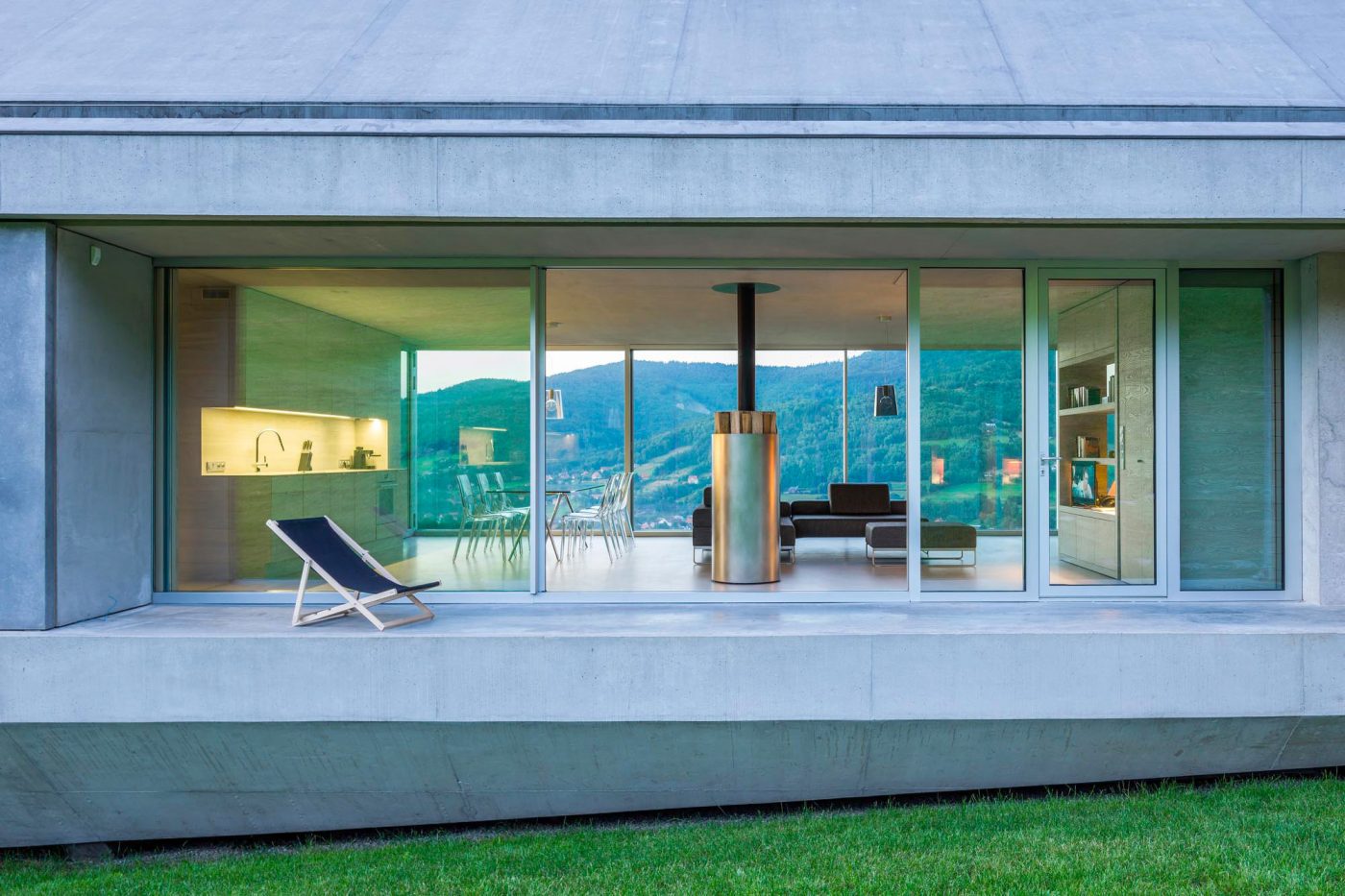 Date: 2015
Where: Brenna, Poland
Designer: Robert Konieczny
Microtopping
A contemporary work of architecture, whose shape somehow manages to be reminiscent of both a spaceship and a biblical ark, stands majestically in the middle of a Polish mountain landscape. Stunning views of the surrounding nature can be admired comfortably from inside the Ark, through its large glass windows. Internally, the geometrical and elegant space looks even more sophisticated, thanks to the Microtopping surfaces.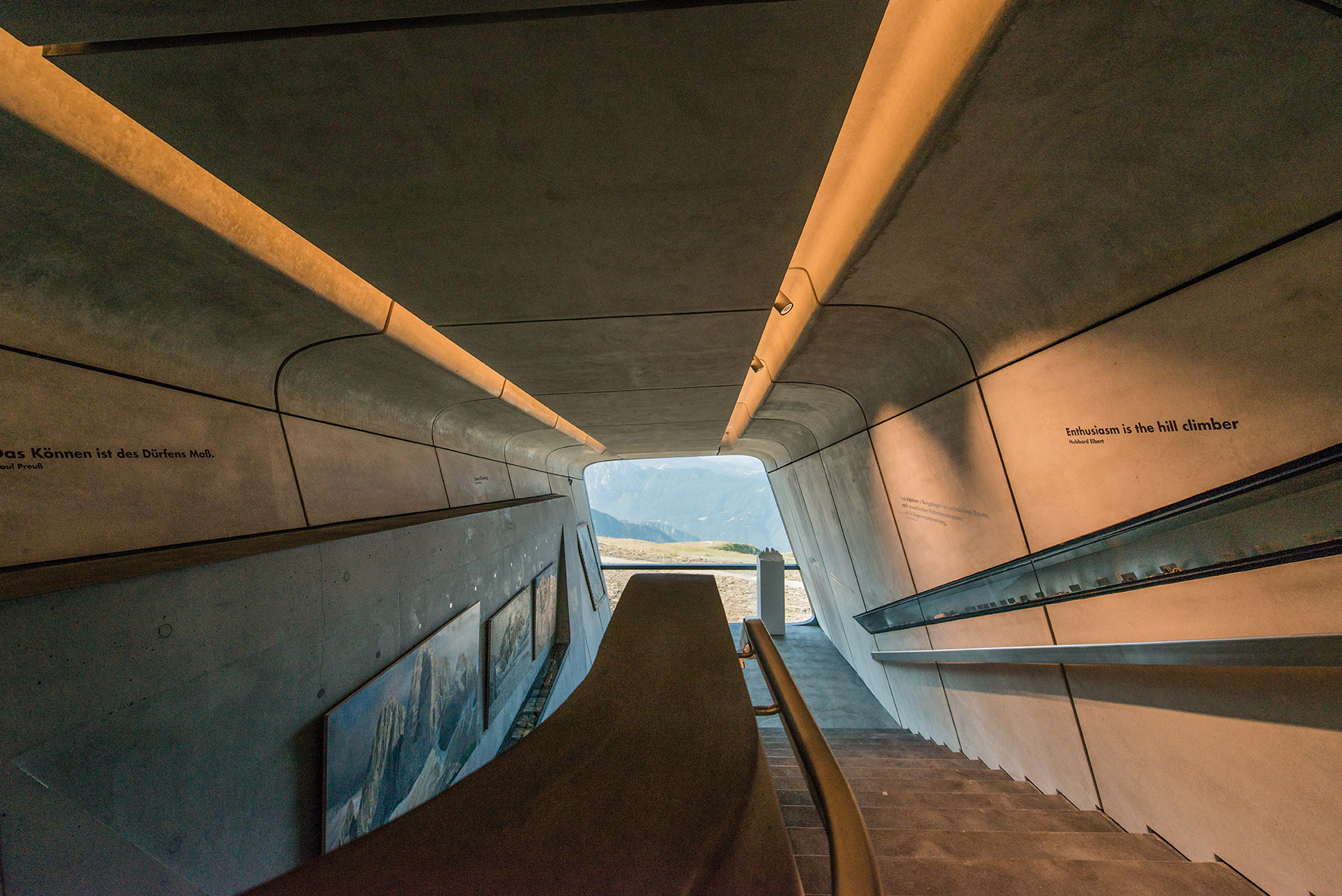 Date: 2015
Where: Plan de Corones, Italy
Designer: Arch. Zaha Hadid
Nuvolato Architop
This futuristic museum, dedicated to mountaineering and the eponymous exponent of this noble discipline after which it is named, rises on the upper side of the Plan de Corones mountain complex, a special viewpoint from which the beauty of the Dolomites can be admired. Built mainly in concrete, its interior has been covered with multiple shades of grey Nuvolato Architop which has been specially treated to become waterproof and, in anticipation of the heavy foot traffic it must withstand, even more wear-resistant than usual.