Ideal Work's surfaces for stores and showrooms: durability and style for custom made spaces
Store design is considered to be one of the most relevant factors of the modern customer experience. A number of studies in the psychological field claim that a store's aesthetic aspect can strongly influence the consumers' emotional dimension.
Elements such as space geometry and colour disposition can affect customers' willingness to buy and, for this reason, they need to be carefully chosen in order to become valuable factors in competitive differentiation.
Surfaces also play an important role in this field as they have to provide both high technical performance – such as wear-resistance, durability over time, functionality and ease of maintenance – and the capability to enhance the display of goods, harmonising all the elements in order to satisfy the customer's visual perception.
Materials such as Microtopping® microcement allow the creation of modern, seamless and refined surfaces in intense shades suitable in any environment, with a thickness of just 3 mm.
Nuvolato Architop® combines an incredible robustness with a contemporary industrial look.
These products represent the perfect solution for such architectural contexts.
Ideal Work's innovative solutions also include Acid Stain® and Purometallo. Acid Stain® is created by using special acids from metallic salt compounds which chemically change the colour of concrete and therefore produce unique and permanent variegated effects. Purometallo is a new, innovative decorative metal powders-based coating able to give a glamourous touch to the internal environment of any store or showroom.
Date: 2020
Where: Antwerp, Belgium
Architect: Britt Van Namen
Microtopping
One of the most recent projects involving our materials; this elegant Belgian store represents a remarkable exception of the most popular visual principles which normally claim the customers prefer cold, rather than warm, shades. The Microtopping floor chosen for this project is in fact in a unique pink shade which creates an overall feeling of refinement, complimented by the presence of golden decorations and lighting.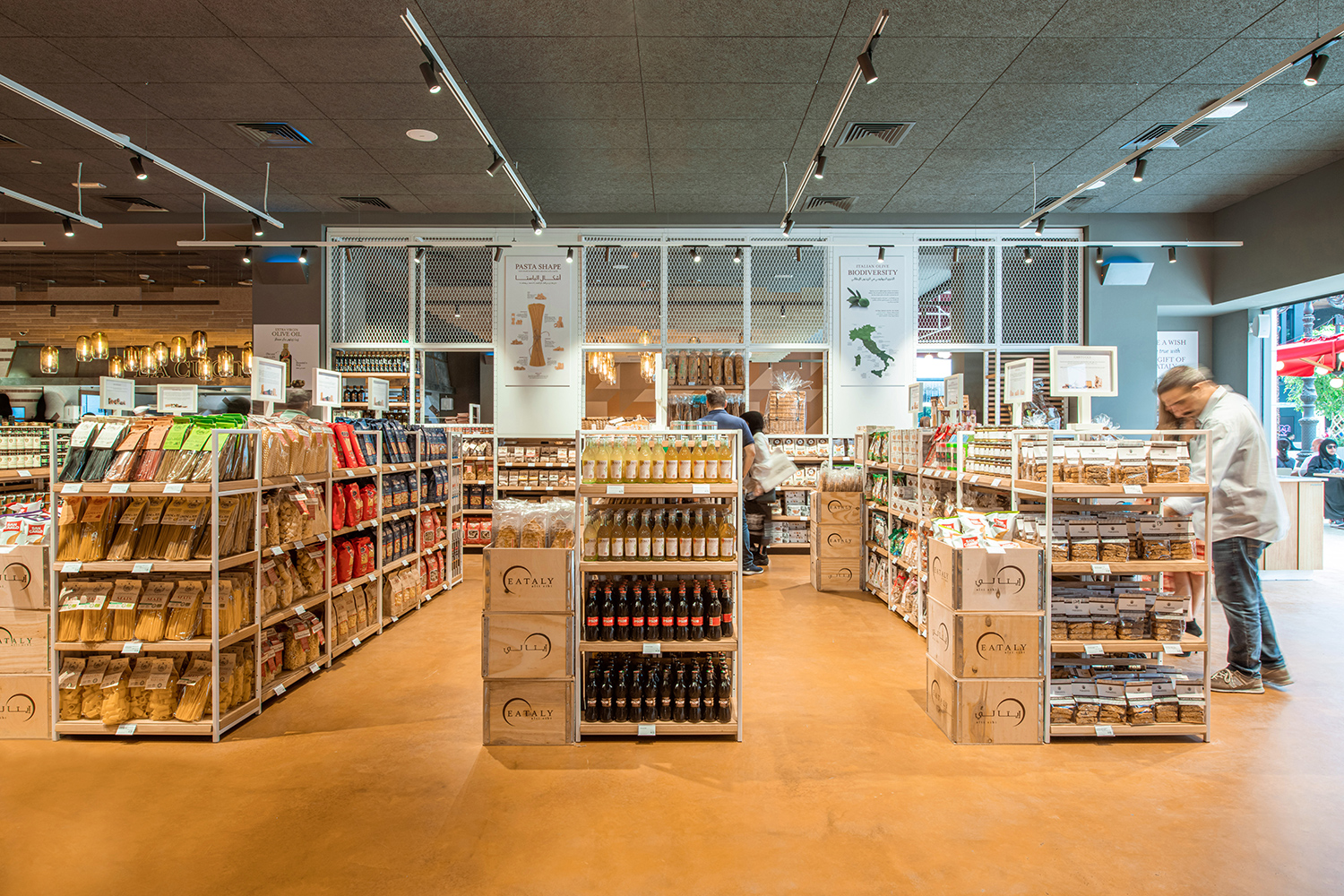 Date: 2019
Where: Kuwait
Acid Stained floor
For the opening of its latest retail store in the Middle East, top-rated brand Eataly has opted for an elegant Acid Stained floor by Ideal Work. The chosen amber colour perfectly unifies the stylistic refinement, already present in every store of the chain, with incredible resistance and hygiene.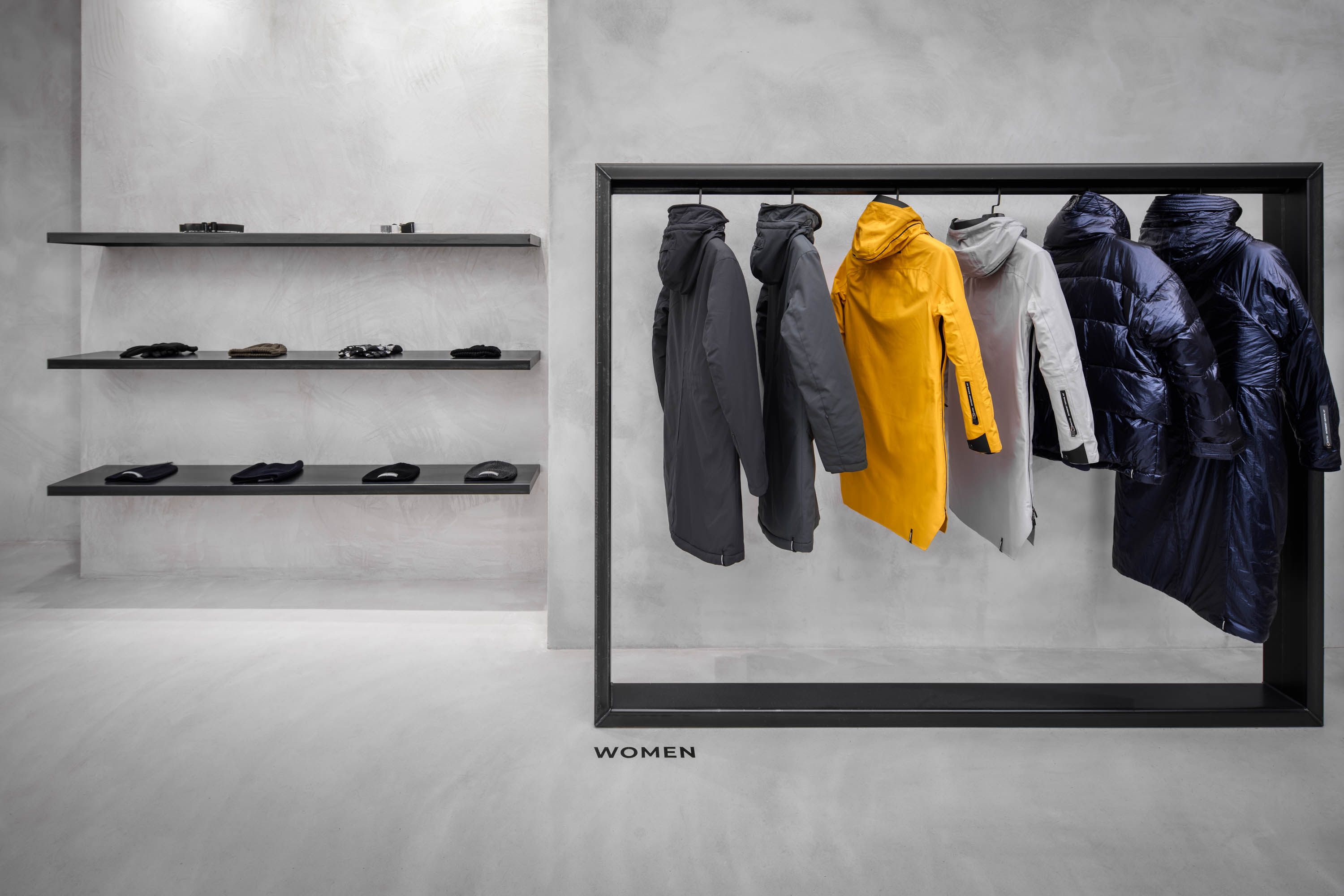 Date: 2019
Where: Netherland
Microtopping
The sober elegance that led to the commercial success of Russian streetwear brand Krakatau is perfectly represented by Microtopping's sophisticated minimalism. Here it is used in a light version with a trowelled effect which creates an effective visual contrast with the dark colours of the furnishings and the internal structures of the store.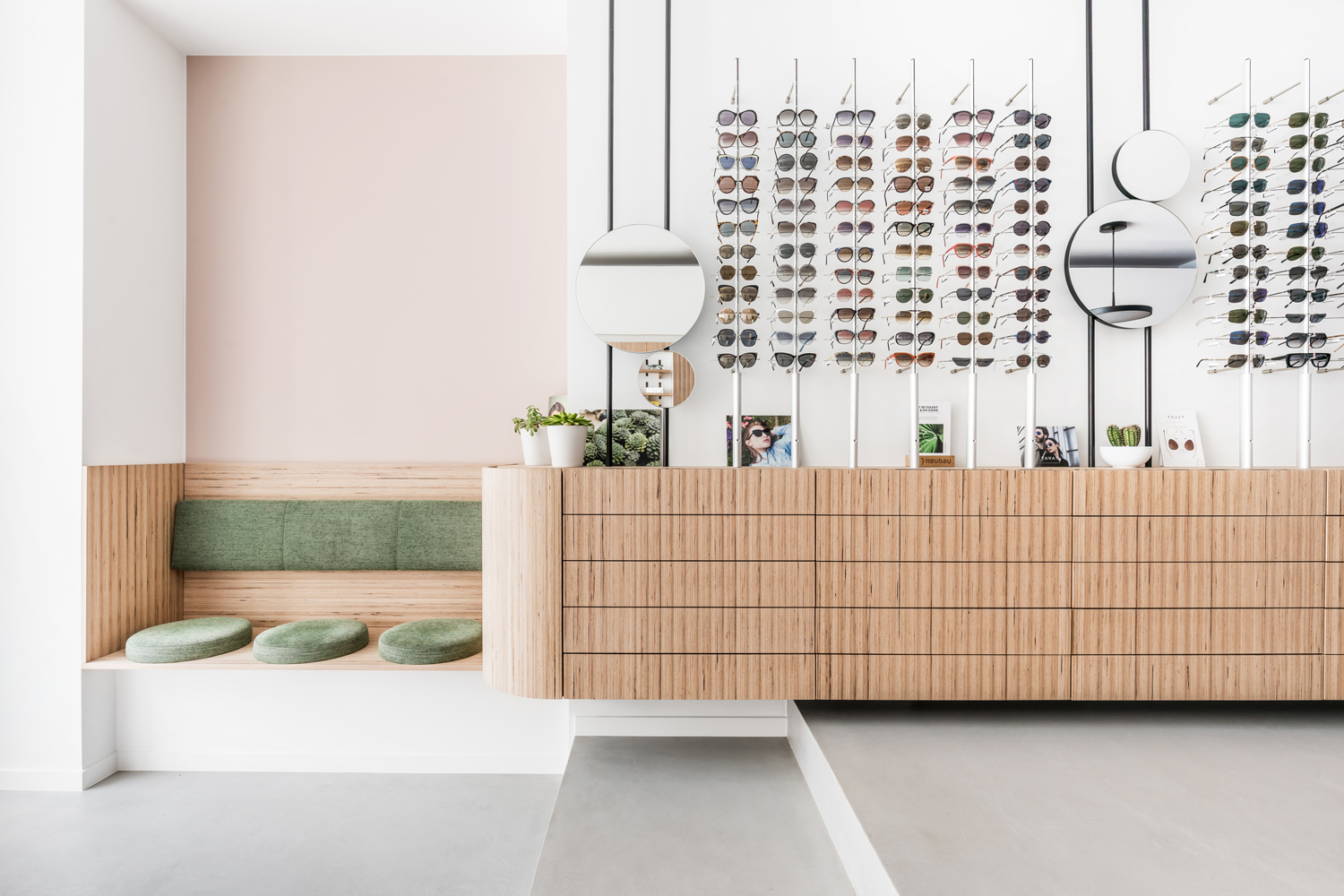 Date: 2019
Where: Belgio
Architect: Atelier Cirè
Microtopping
Another remarkable example of how the application of microcement in a light shade can enhance the look of a retail store. Here, the chosen style reproduces the chromatic palette of an opticians,, combining bright surfaces with wood furnishings and finishes that reflect the sophistication and texture of the products on sale.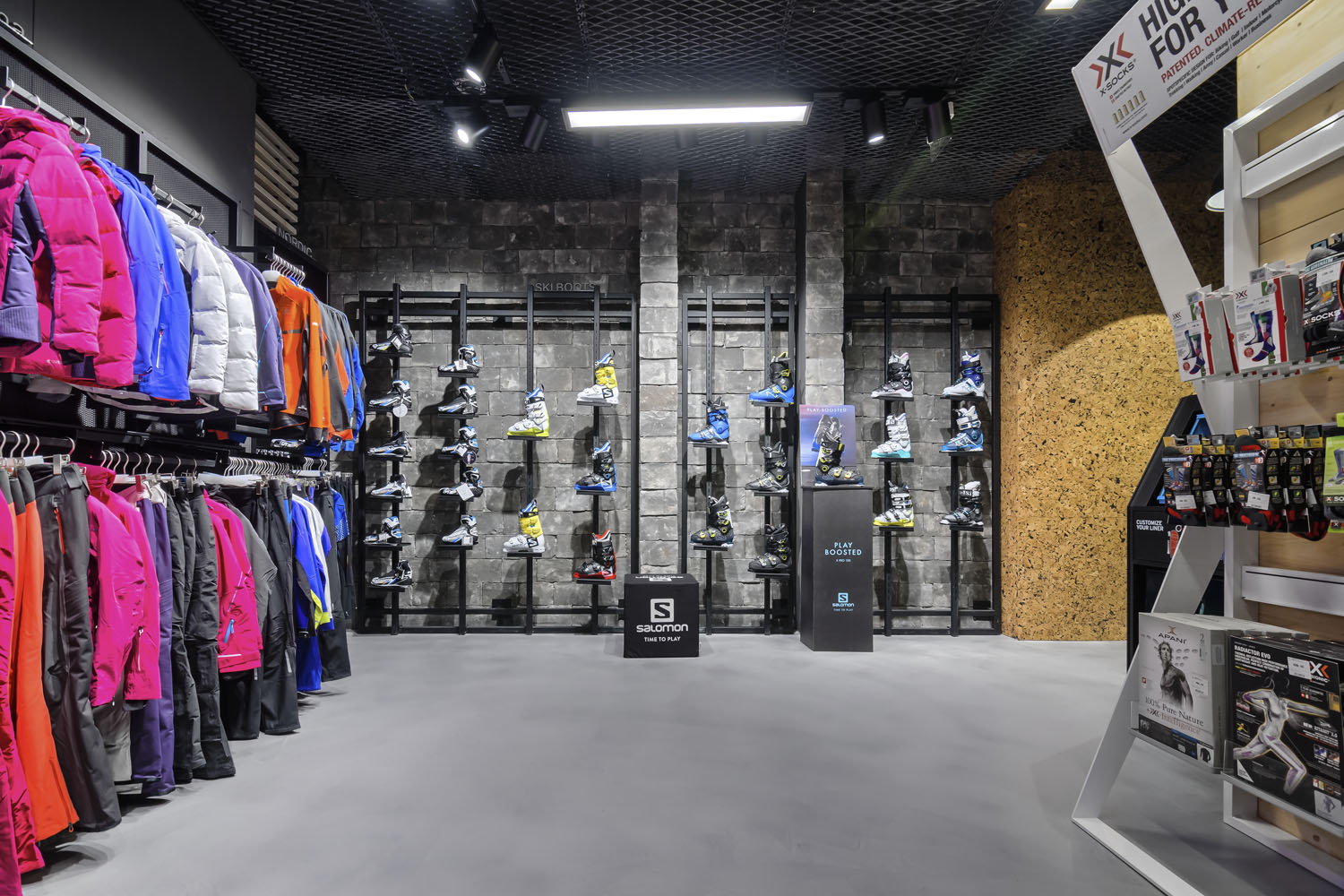 Date: 2017
Designer: Paradigma Architects
Where: Bucharest, Romania
Microtopping
This store is characterised by a seamless glossy microcement floor that perfectly matches the dark metal of the racking, showcases and ceiling; the result is a beautiful contrast that enhances the bright colours of the technical products and sport footwear on display.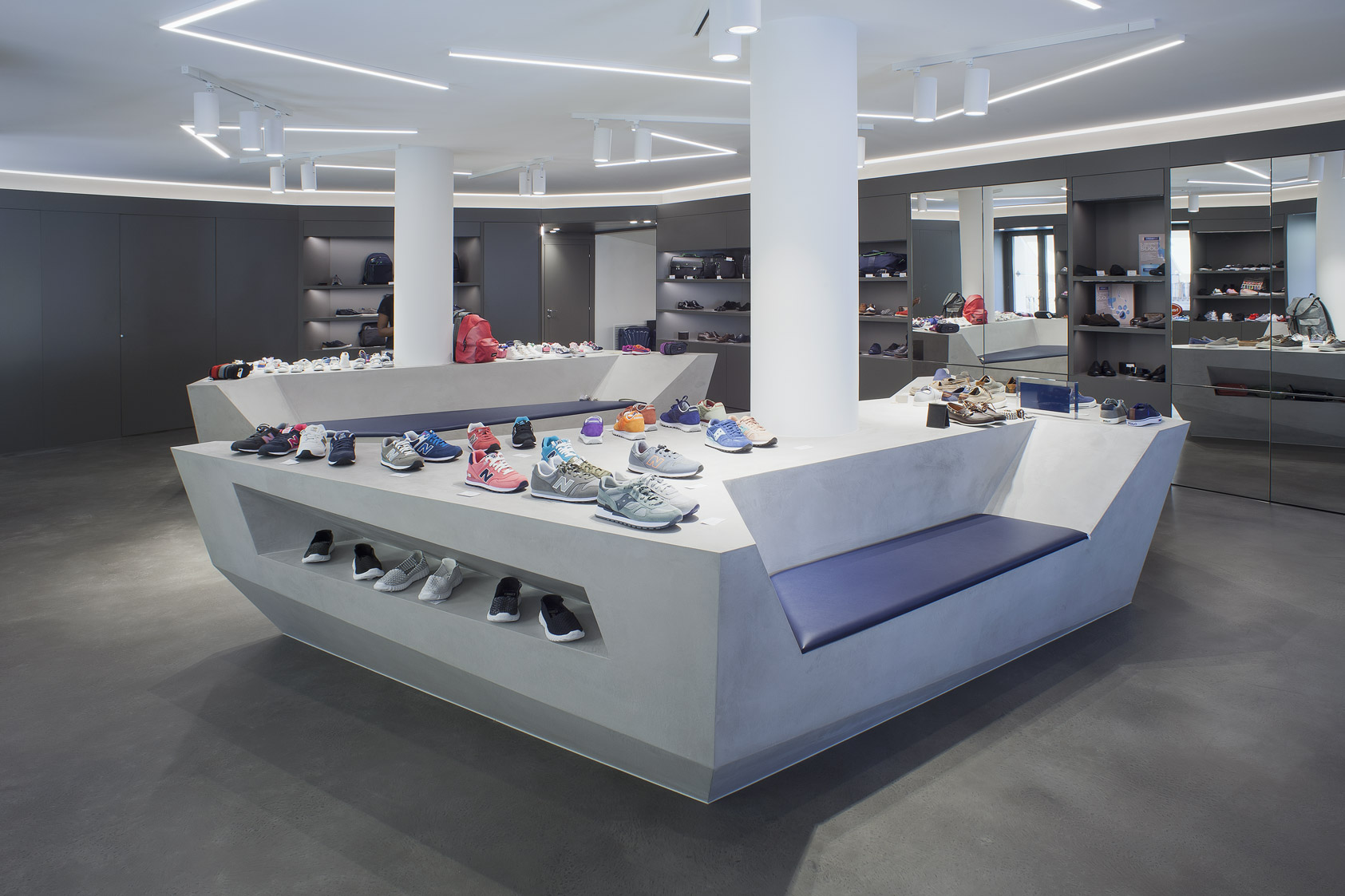 Date: 2017
Where: Treviso, Italy
Microtopping e Nuvolato Architop
Sharp geometry and cold shades mix together in a perfect industrial look for this shoe store in Treviso. The shop's modernity is enhanced by a balanced alternation between the Nuvolato Architop floor and the Microtopping walls and furnishings.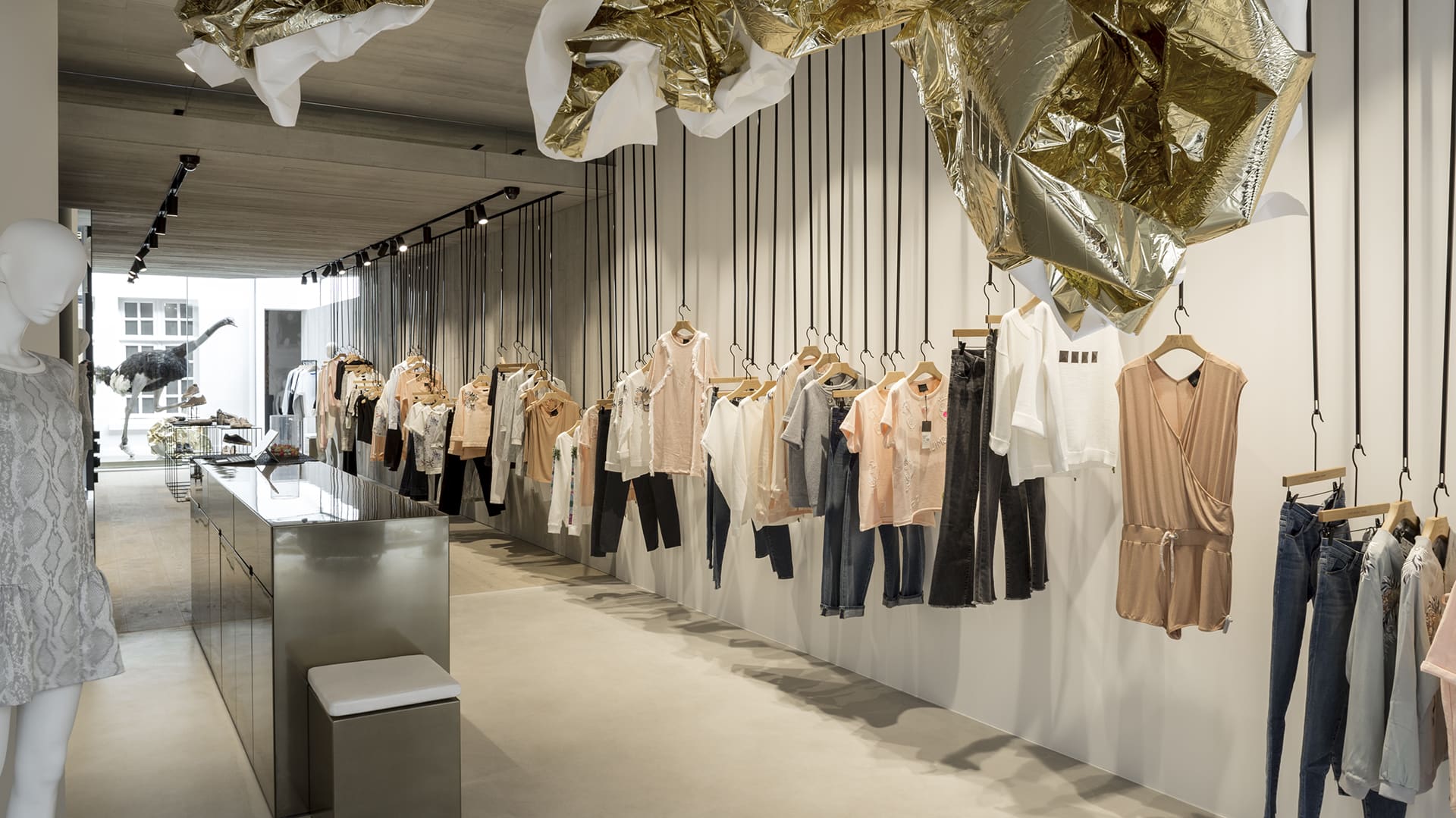 Date: 2017
Designer: Verhamme + De Vel Architecten
Where: Belgium
Microtopping
A light coloured microcement surface has been chosen to coat the interior space of this Belgian store, creating a sensation of visual enlargement and brightness. The effect is complimented by a large mirror and a number of decorative elements in golden shades.
Date: 2014
Where: Prague, Czech Republic
Designer: Arch. Roman Vrtiska, Arch. Vladìmir Žàk
Microtopping
For the renovation of Czech company BOCA's headquarters, leader in the distribution of high quality floors, Microtopping has been chosen for its aesthetic value. Here, in a white shade, Microtopping creates a satin effect able to enhance the old offices, turning them into a modern, bright showroom where several materials and colours can successfully be put on display.