Eataly in Kuwait
Amber shades for Eataly Kuwait's surfaces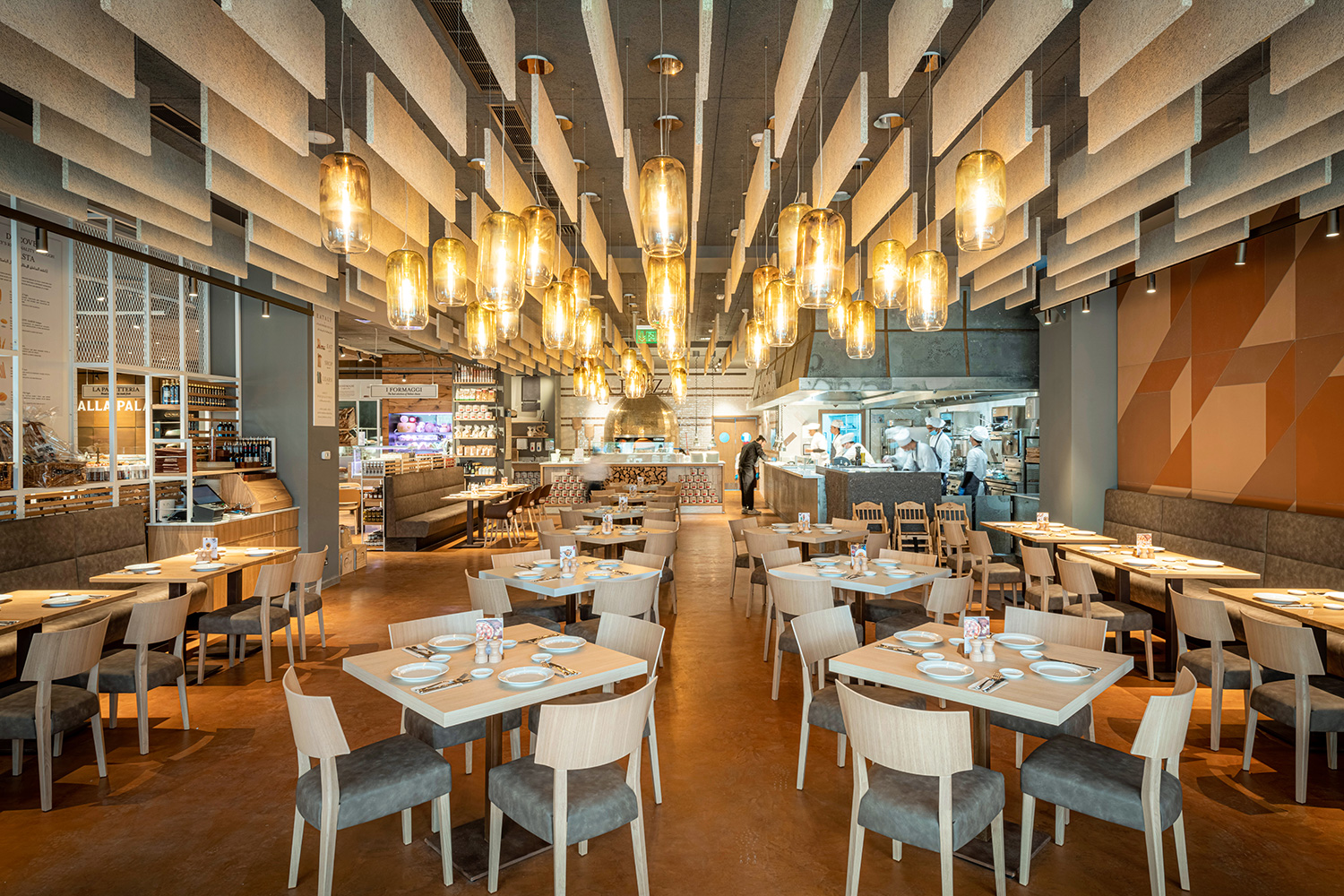 Eataly, the symbol of Italian culinary excellence, has recently opened a new store in Kuwait. The space is welcoming and modern with a unique touch – a bright, amber floor created using Ideal Work®'s Acid Stain.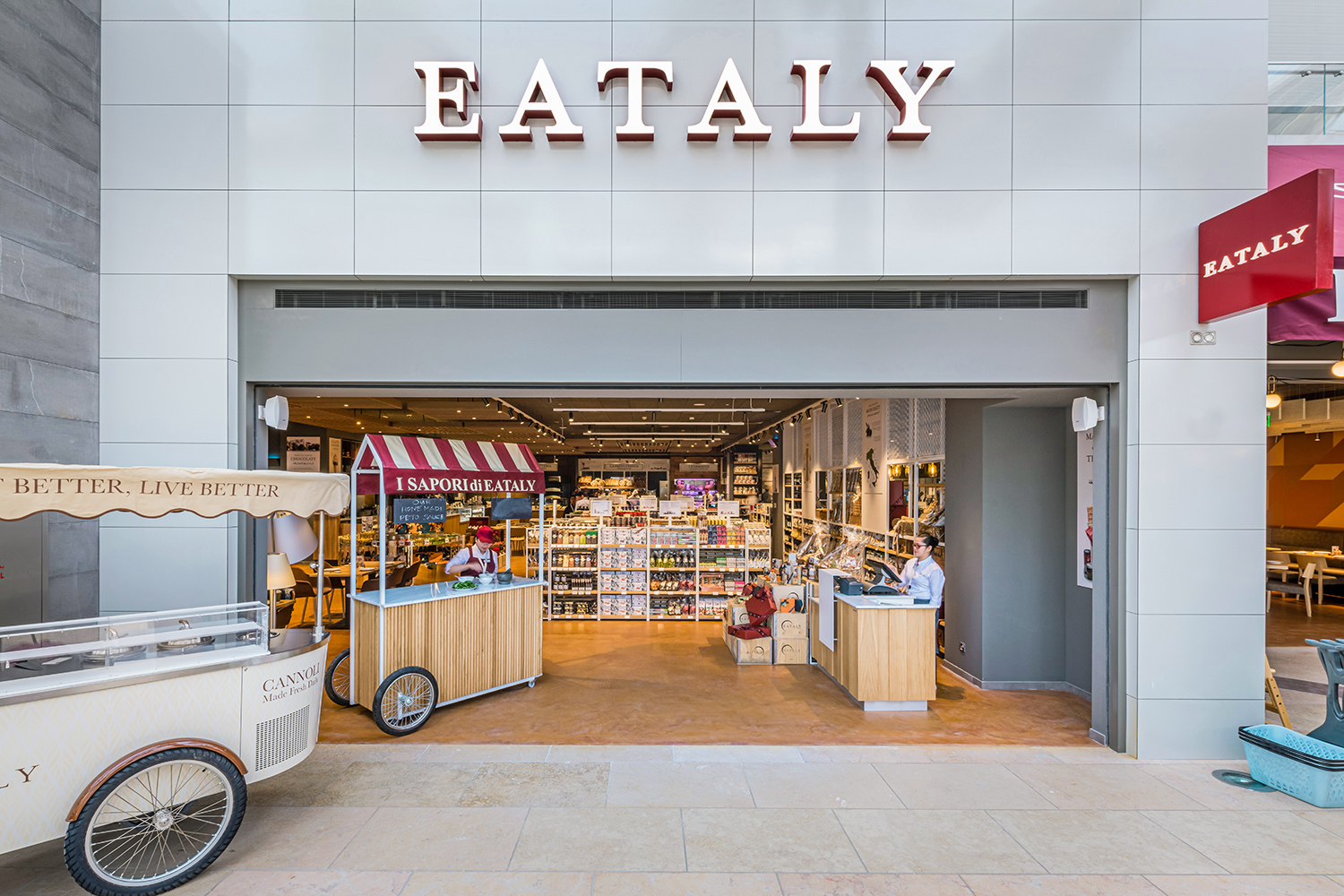 Eataly's first store was opened in Turin in 2007 and, since then, the brand has grown to become a worldwide hallmark of Italian quality. Eataly has been present in the Middle East since 2013 and has recently opened a new store in Kuwait, on the Avenues Mall's first floor.
As soon as you enter, you sense an authentic Italian atmosphere: the warm colours and lighting make you feel as welcome as if you were in Italy itself. The space is modern and the walls are decorated with geometric patterns and mirrors that make the environment seem larger, more spacious than it is.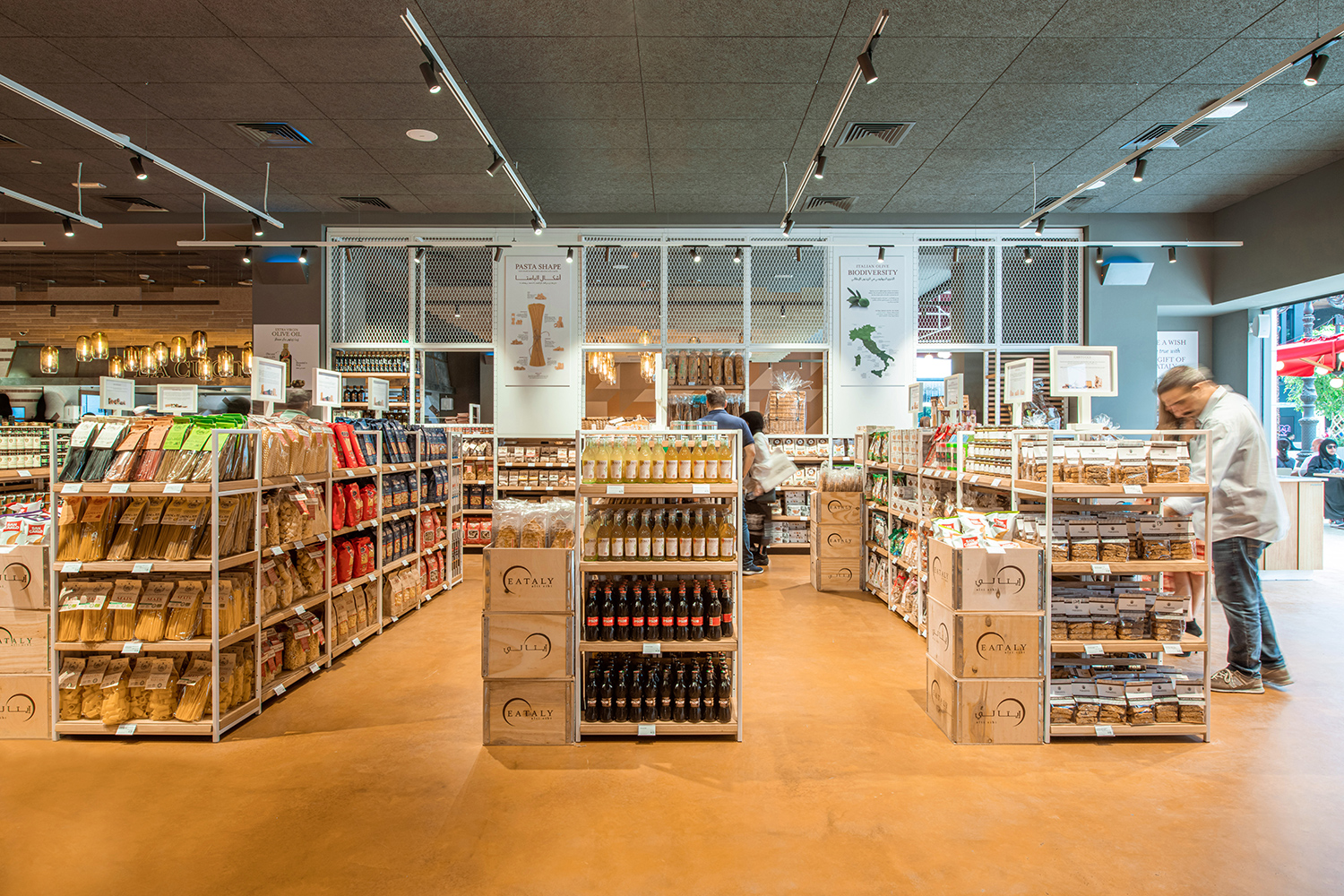 An unexpected artistic touch comes from the floor, chosen from Ideal Work®'s collection for stores, showrooms, exhibition and pavilions. Ideal Work's Acid Stain system is suitable for all large spaces that would benefit from durable, easy-to-maintain, yet original and refined floors.
In addition to being aesthetically unique, an Ideal Work Acid Stain floor can also withstand heavy foot traffic without getting damaged. The system becomes an integral part of the surface and as such is not subject to fading, deterioration, scratching or peeling; It guarantees excellent durability and abrasion resistance.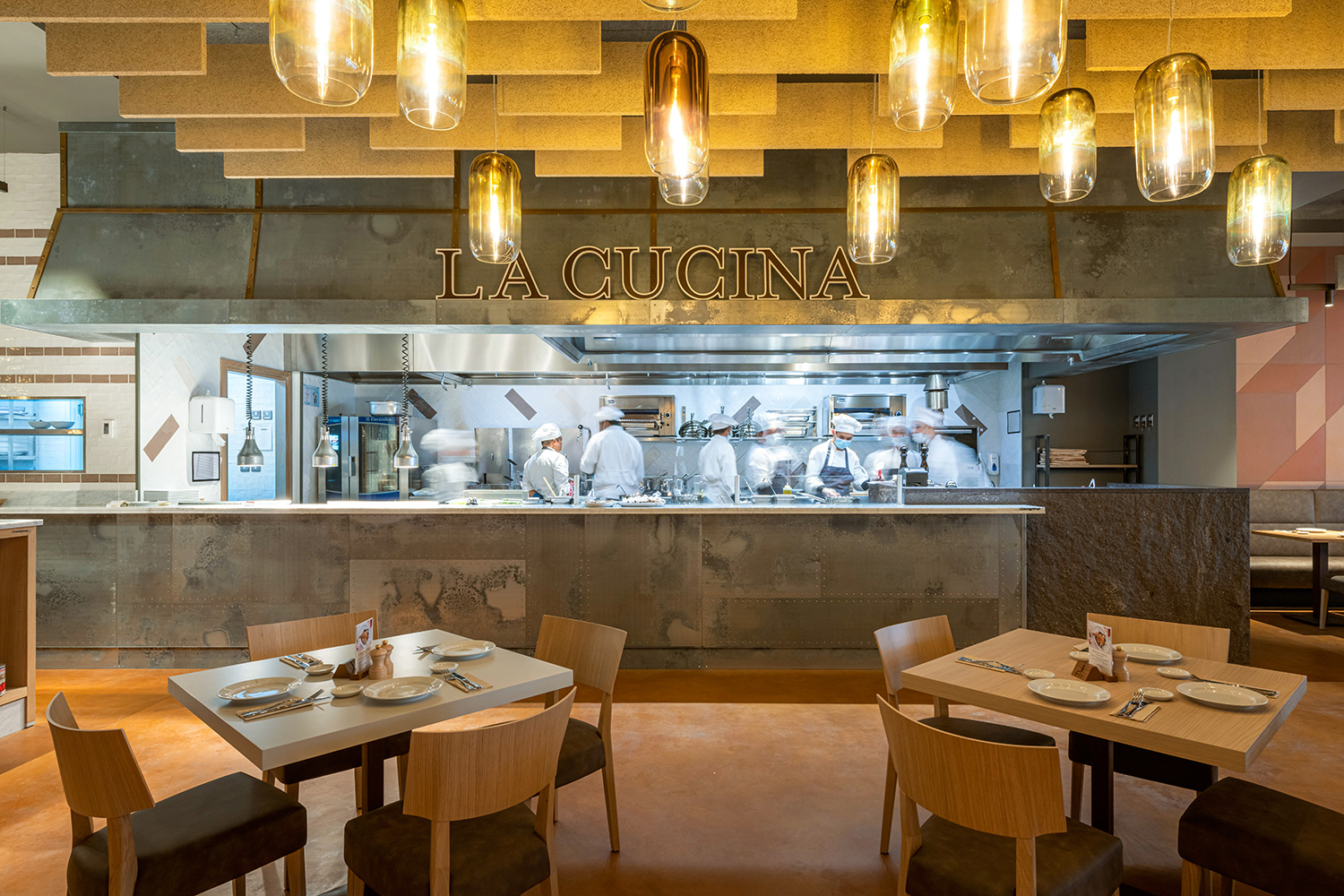 Although the Emerald shade of Acid Stain was chosen for Eataly's original Milan store, Amber was the option chosen for Kuwait, giving the environment a strong personality and warm look through its unique, variegated and irregular appearance resembling leather.
Acid Stain is a high performance surface which guarantees complete safety for Eataly's Italian culinary products: this floor is in fact non-toxic, non-allergenic and does not release harmful substances. Once the initial reactive treatment has been finished, the acids become inert and the surface is no longer subject to chemical reactions.
Date: 2019
Place: Kuwait
ph: Mustafa Khumanpur
Solutions chosen for Eataly in Kuwait