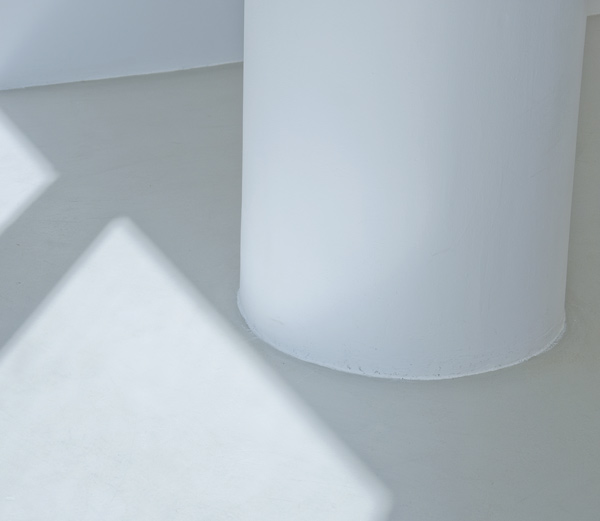 Microtopping used in the construction of a showroom for a Prague-based company.
BOCA is a Czech company based in Prague, a market leader in the field of high-quality floor coverings. The company's old offices were recently refurbished, transforming them into the new showroom: a clean, bright and linear design space which offers the perfect neutral backdrop to display the wide range of materials and colours on offer. Microtopping was chosen for this reason: in addition to allowing you to easily renovate floors and walls and increase the aesthetic and architectural value of a space, Microtopping is also the ideal solution when you want to decorate an environment discreetly, putting the spotlight on the items on display. The project was managed by two of the Czech design industry's young stars – Roman Vrtiska and Vladimír Žák – who chose Microtopping to create an environment that could accentuate the products. In the showroom, visitors can see and touch the floor covering samples at their best.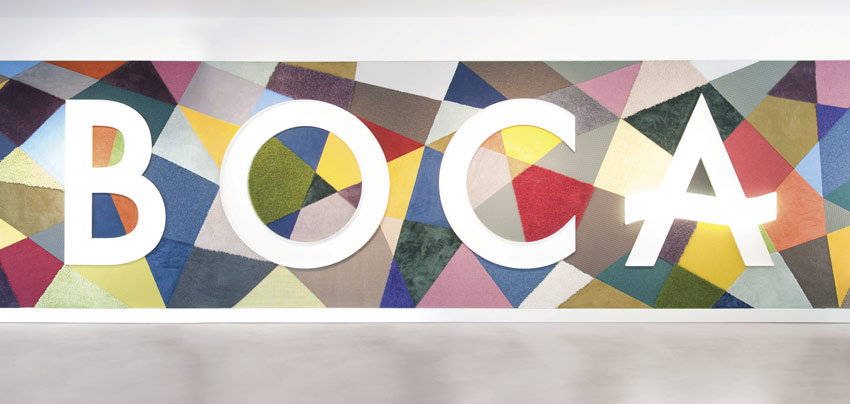 The two designers opted for Microtopping, the innovative material from Ideal Work which allows you to redecorate floors and walls with a layer just 3 mm (one tenth of an inch) thick, as well as increasing the aesthetic and architectural value of a space by creating a discreet environment which does not steal the limelight from whatever is on display. The product range is presented in a highly original display with a futuristic slant: a multi-coloured collage covering the whole wall has been created from the individual samples, each of which prominently features the company's logo. The samples are organized in movable, modular boxes that can be arranged as desired. The existing floor was crushed and a new base was created. After 5 days, white Microtopping was laid (White Color Pack). The surface was then treated with a protective treatment, giving it a natural satin effect.
Date: 2014
Place: Prague, Czech Republic
Designer: Arch. Roman Vrtiska, Arch. Vladìmir Žàk
Solutions chosen for Boca Showroom Prague