Ideal Work offices: where microcement's versatility shapes the elegance of design
The office is the place where we spend the most productive part of our routine. For this reason, it needs to have a well-defined, coherent aesthetic identity matching the employment field as well as the corporate image, the 'brand', the company wants to be seen.
Whilst starting a new project from scratch, the choice of materials is fundamental: those materials will define and give character to the surfaces of the working environment.
When refurbishing existing buildings, the possibility to apply new materials as quickly as possible without having to remove old surfaces and modify doors and window profiles is extremely important.
These are the advantages that make Ideal Work®'s concrete solutions especially convenient. They are perfect for renewing existing surfaces, through a process of cleaning and sanding followed by application of the new material and eventually the most appropriate protective coating.
Amongst our innovative solutions, the most popular by far is Microtopping®, a microcement coating able to create elegant and tactile surfaces of any kind, horizontal or vertical. Another best-selling product is Nuvolato Architop®, the latest evolution of industrial concrete giving a strong and assertive look.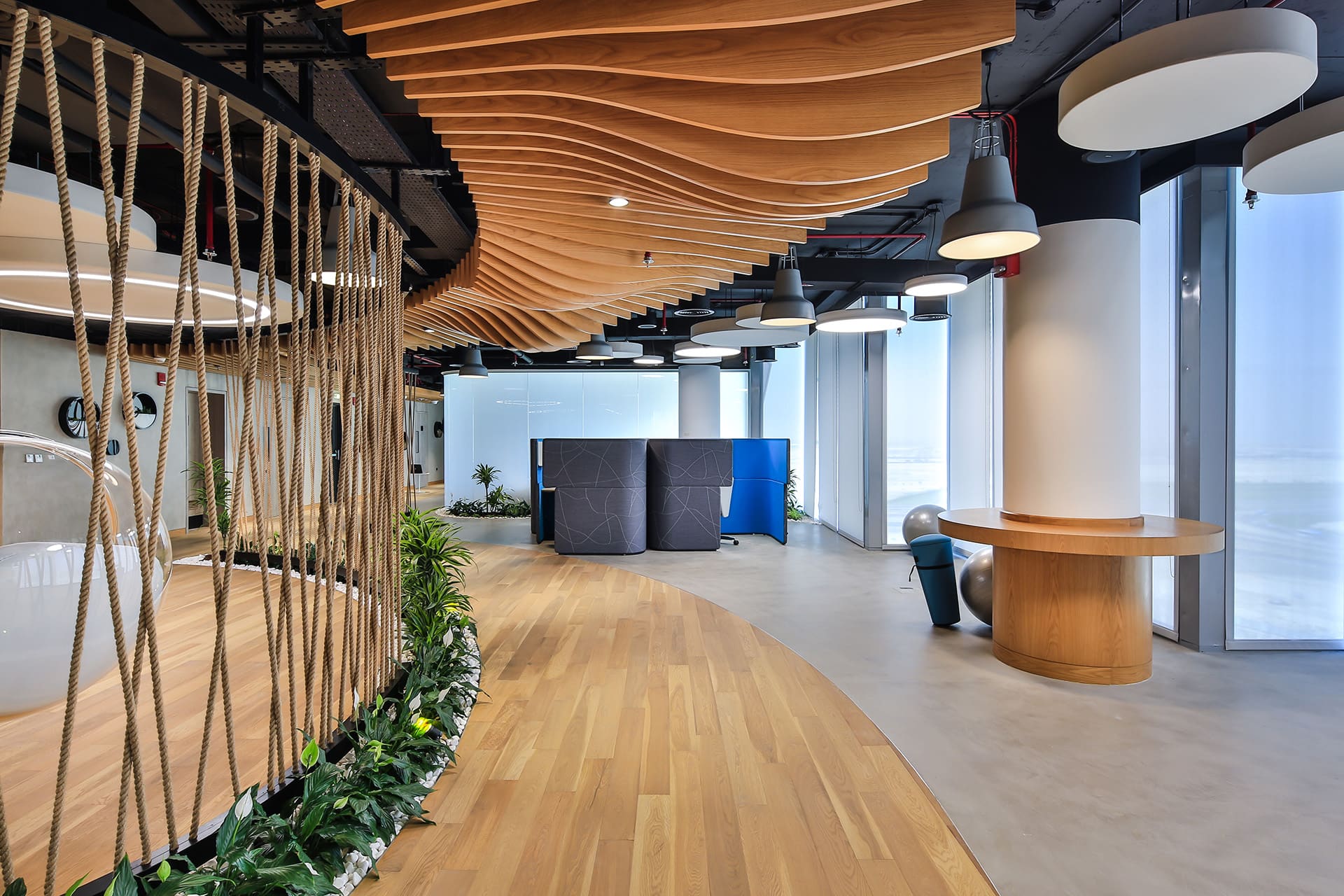 Date: 2020
Where: Dubai
Architects: DWP architectural firm
Material: Microtopping®
Avant-garde technology and ecological sustainability come together in these state-of-the-art offices; here, some natural elements such as oak and plants contribute to communicating a sense of well-being, whilst the combination of floors and walls both finished in elegant smoky grey microcement results in a pleasant chromatic contrast.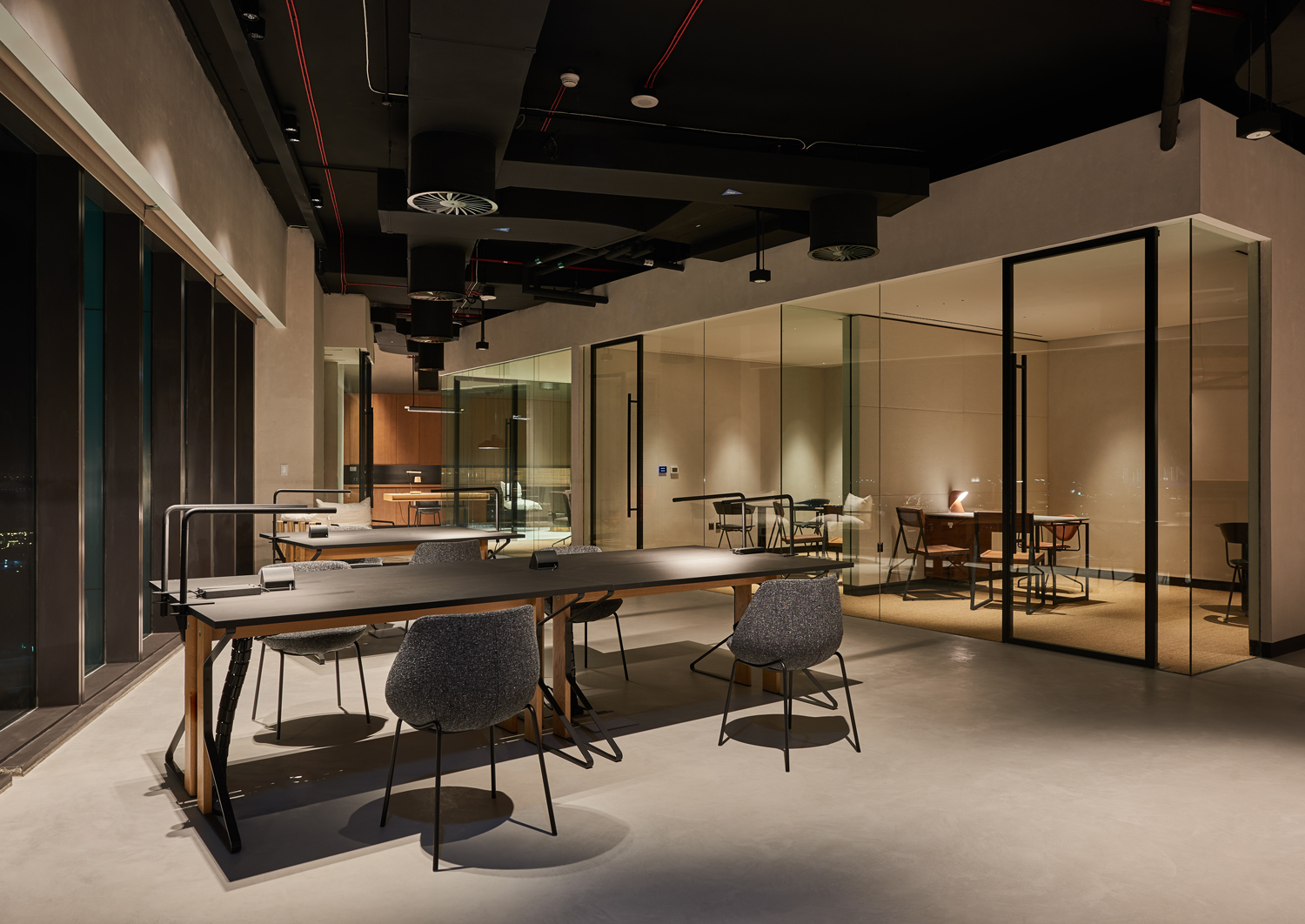 Date: 2019
Where: Abu Dhabi (UAE)
Architects: Bluehaus Group
Material: Microtopping®
Created to celebrate the centenary of the birth of Sheikh Zayed bin Sultan Al Nayhan, founder of the Emirates, this space is divided into different environments: a library, a recording studio and an art exhibition. Continuity is given by Microtopping®, a seamless surface capable of giving a modern look to any space.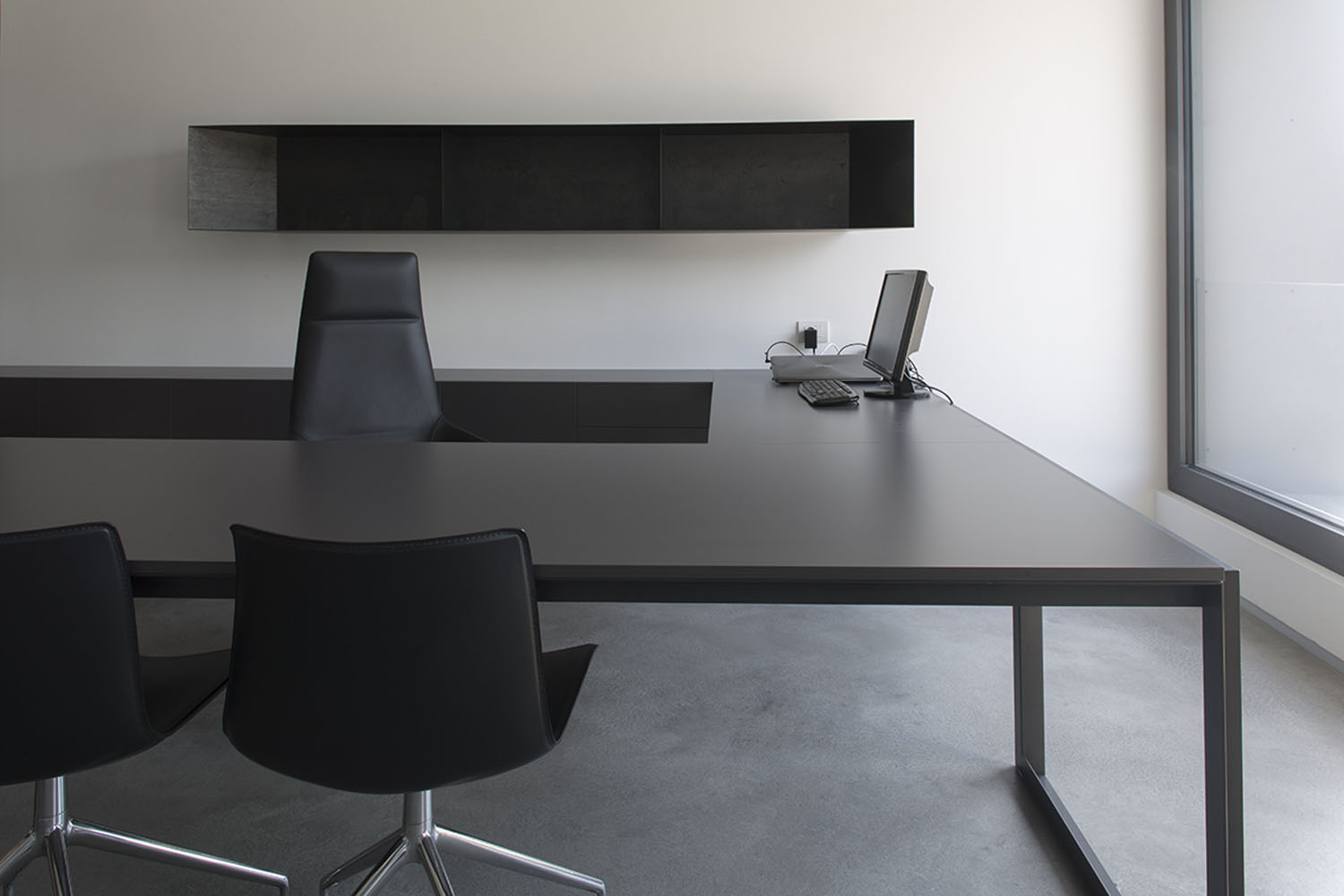 Date: 2016
Where: Treviso, Italy
Architects: B+B Associati
Material: Nuvolato Architop®
The projects designed by the architects Bredariol and Bonariol from Treviso are characterised by a particular attention to detail and refinement in the choice of materials. Their distinctive features can, in fact, easily be detected from the look of their offices, where rigorous and precise shapes and volumes create a harmonious space thanks to Nuvolato Architop® surfaces, which give them a unique, unconventional look.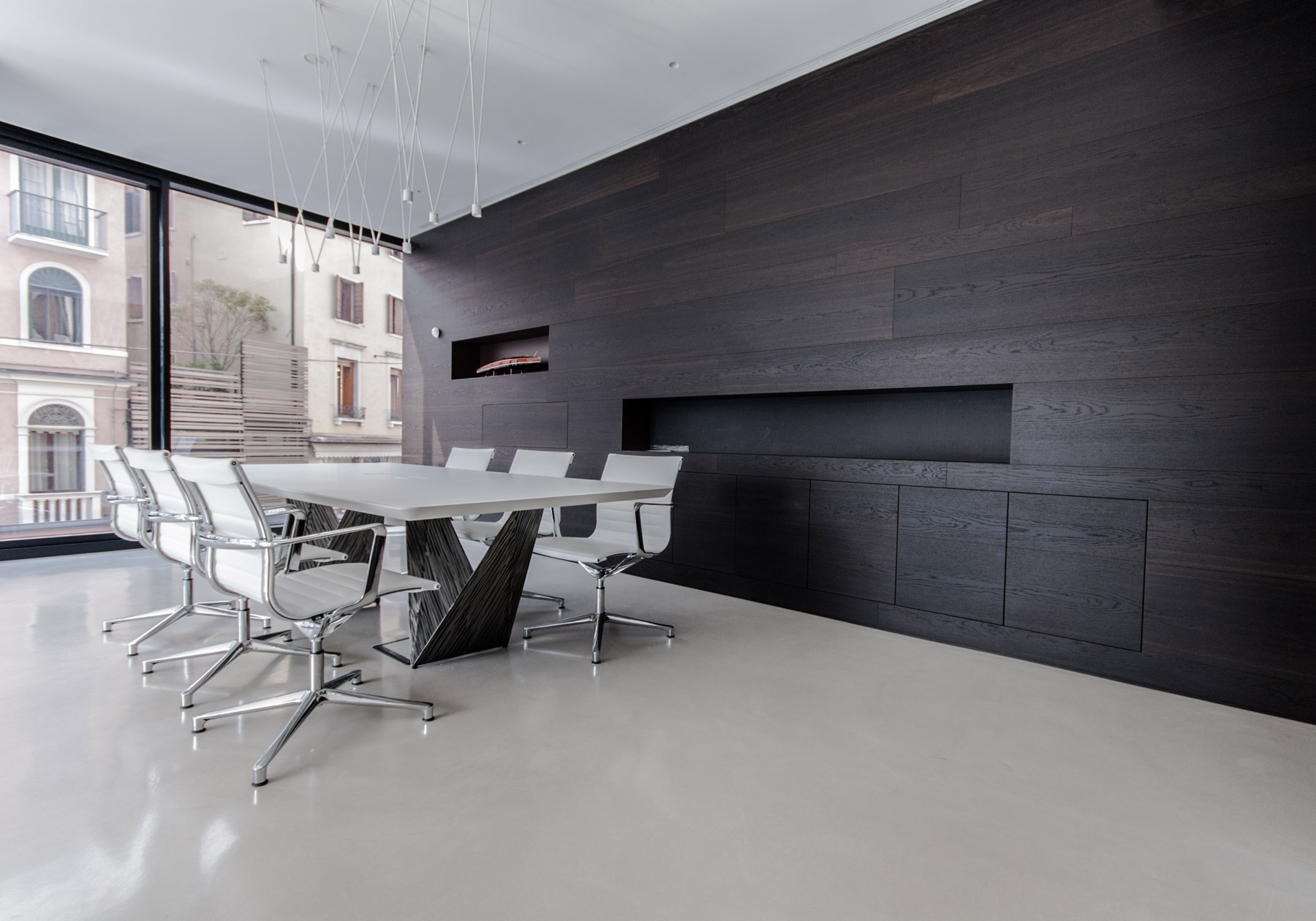 Date: 2014
Where: Treviso, Italy
Architects: B+B Associates, Arch. Renato Bredariol, Arch. Marco Bonariol
Material: Microtopping®
A unique commercial area, where ancient architectural and more modern elements are combined, unified by silver-grey Microtopping®. Microtopping's concrete surface harmonises the geometrical lines thanks to its minimalist but refined look.
Date: 2010
Where: Padua, Italy
Architects: B+B Associates
Material: Nuvolato Architop®
The great resistance to chemical agents and weather conditions makes this solution ideal for both indoor and outdoor surfaces of large working environments with an industrial look. Nuvolato Architop® adds a metropolitan and dynamic style.
Would you like to receive advice about Ideal Work's materials from our technical experts? They can help you decide which product is most suited to renovate your working space or even design a new one to suit your particular requirements.
Just fill in the contact form on our website and you will get all the information you need.