Smart Government Office in Dubai
Sand, wind and hi-tech: new offices in Dubai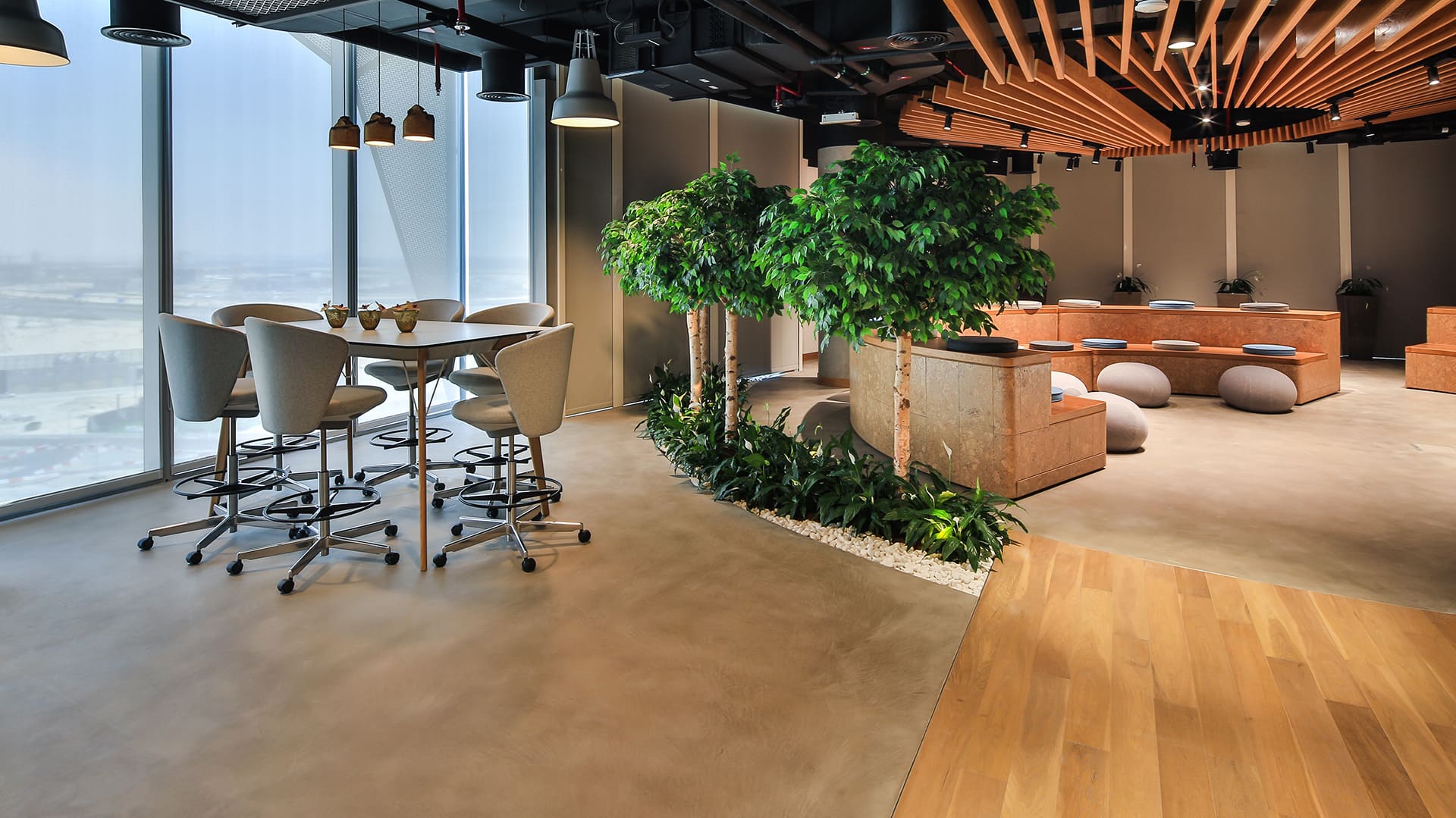 Located in the Design District of Dubai, the new Smart Dubai offices, designed by dwp Studio, incorporate cutting-edge technology with the latest sustainability measures, creating a fluid and flexible working environment with a welcoming atmosphere. To break the warm tones of the wood, floor and walls, innovative Microtopping from Ideal Work is used.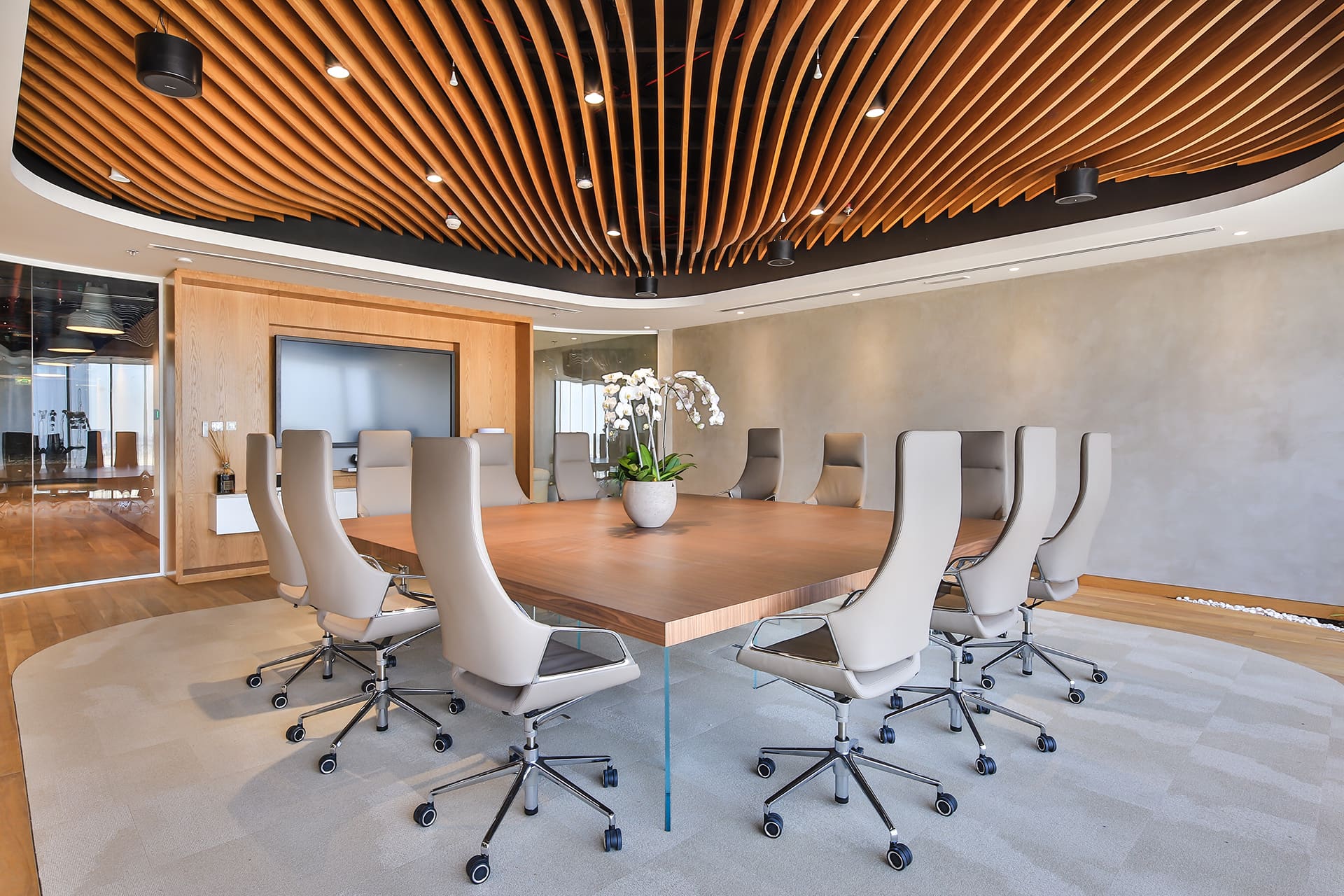 Imagine working in a cosy and comfortable office, built with natural materials such as oak and rope, interspersed by small gardens with green plants. This paradise is also equipped with the highest technologies such as a virtual reception that welcomes visitors and guides them into your office, but not before reporting it to you with a text message. You'll find all of this in the new Smart Dubai offices, located in D3, the Dubai Design District.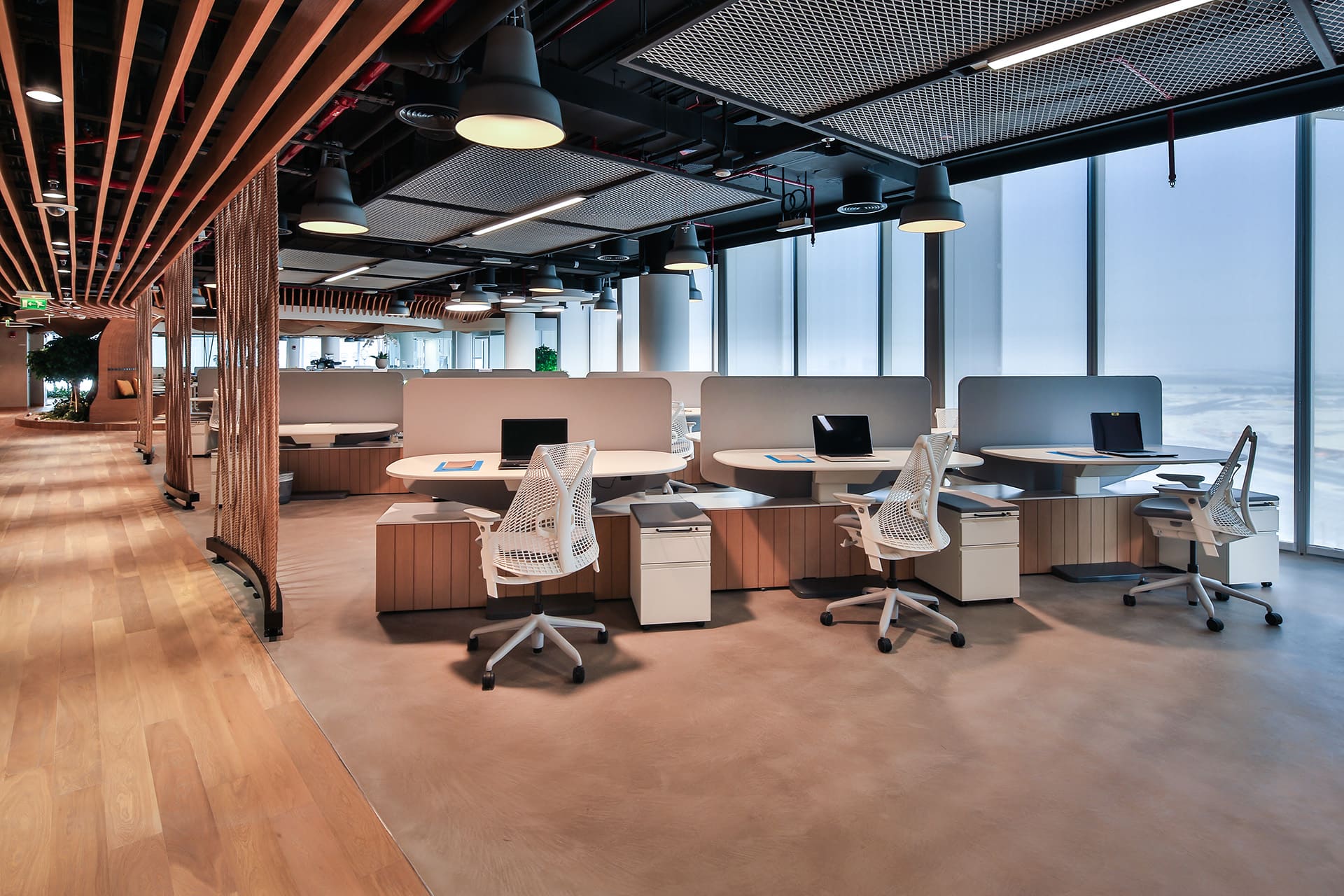 Designed by the architecture studio dwp, which has won the CID award for "the initiative of the year of sustainable interior design" for this project, the new offices are characterised by a continuous combination of technology and nature: each piece of woodwork is made to measure such as the wooden slats on the ceiling which recreate the wind-driven sand dunes and, with natural materials, recalls the landscapes of the Arabian desert.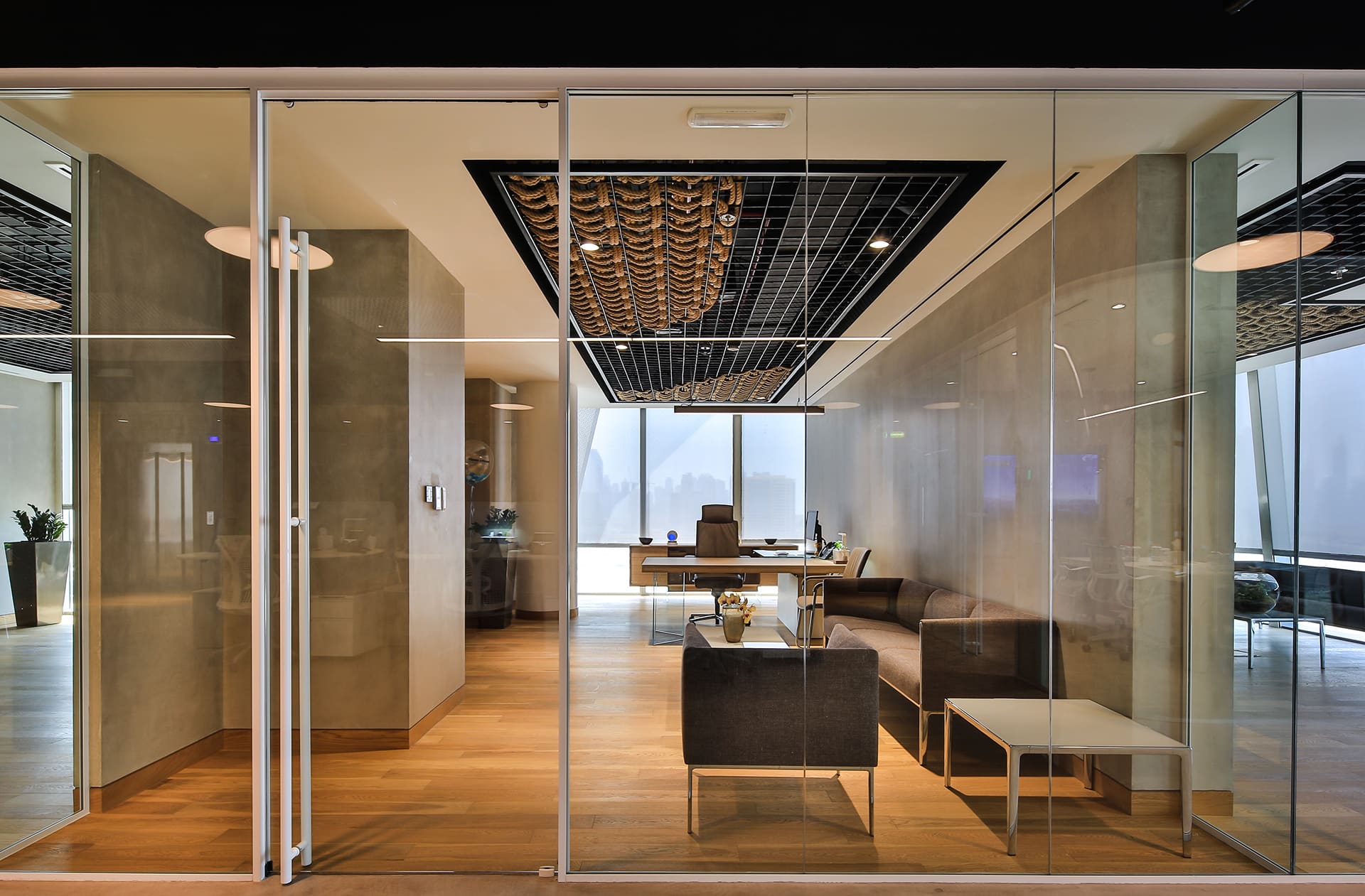 A welcoming place that recreates the atmosphere and warmth of home, including sharing and communication: the space is open, the walls are writable to encourage ideas and creativity. Each room, such as the coffee room, is multifunctional and can host small meetings. A place which is always connected thanks to a central walkway that connects all the rooms and to LED screens where you can view Twitter feeds for #smartdubai and any announcement to the office.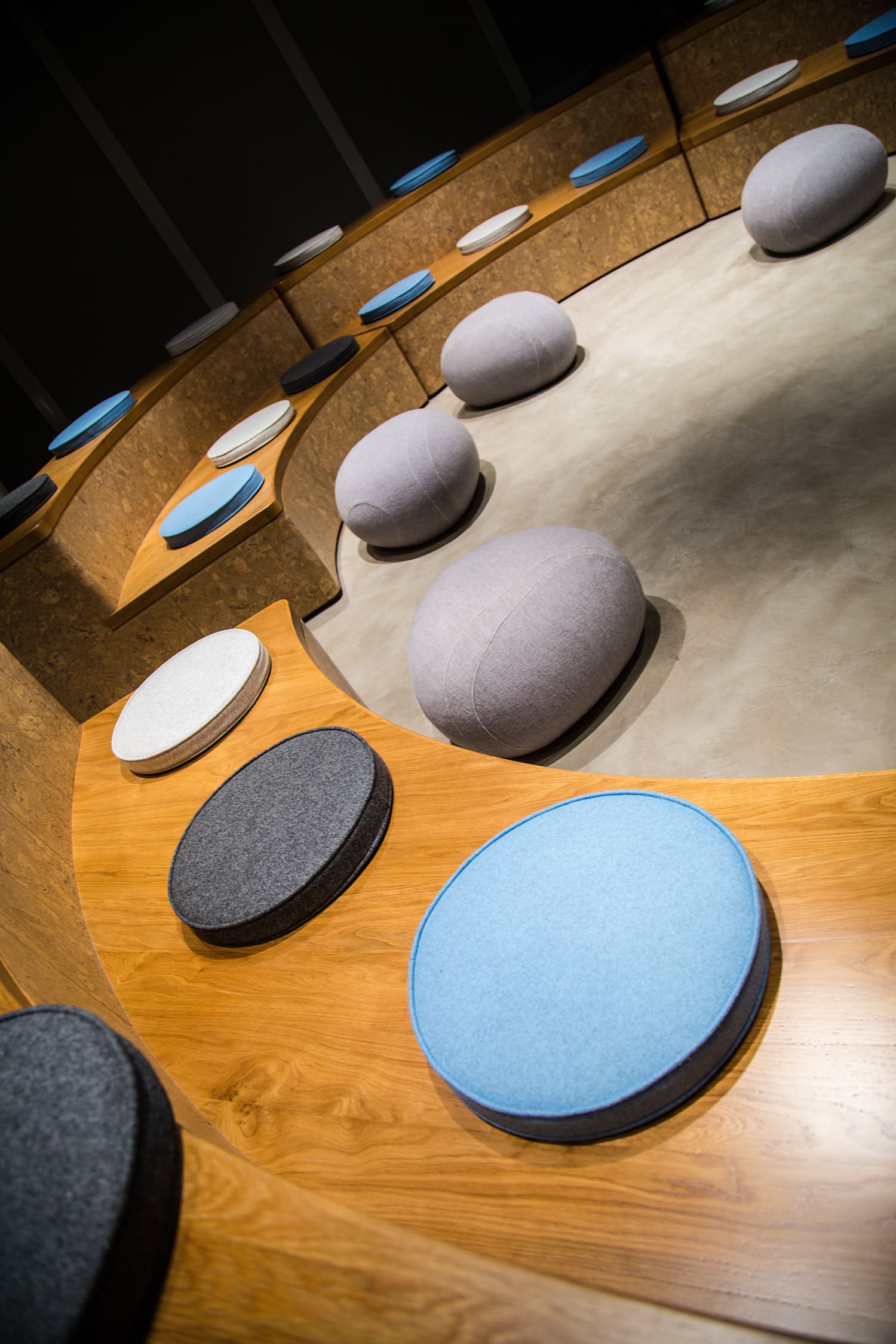 The colours are warm and natural earth tones. To contrast effectively with the wood, Microtopping is used for parts of the floor and walls. Chosen in the Charcoal and Smoke versions, it gives a modern and contemporary effect without excess: its velvety materiality and beauty harmoniously integrate with the whole environment and give breath to an otherwise almost monochromatic space.
Solutions chosen for Smart Government Office in Dubai