Special outdoor spaces and more: great tourist attractions enhanced by Ideal Work surfaces
When discussing environmental design, most people refer to interiors. Common opinion suggests that the design and creation of enclosed spaces has the greatest appeal and shows the mastery of the architects and designers responsible for the project.
Nevertheless, it is important not to underestimate the importance of defining the compositional aspects of open spaces which are accessible to many people, whilst representing crucial connection points between different zones of any given urban area. These spaces therefore need to appear consistent within the context which they belong yet define a number of different specific areas in the eyes of those who pass.
Pedestrian squares, ports, boulevards and paths of any kind have to be reflect the combination of a fine aesthetic with – more importantly – durable materials able to withstand weather conditions, foot traffic, abrasion and cracking, remaining unaltered over time. It is equally importance they require minimal regular maintenance.
Ideal Work's external horizontal solutions such as Stamped Concrete and Sassoitalia perfectly meet these needs, allowing the creation of surfaces with great aesthetic impact with a minimal thickness.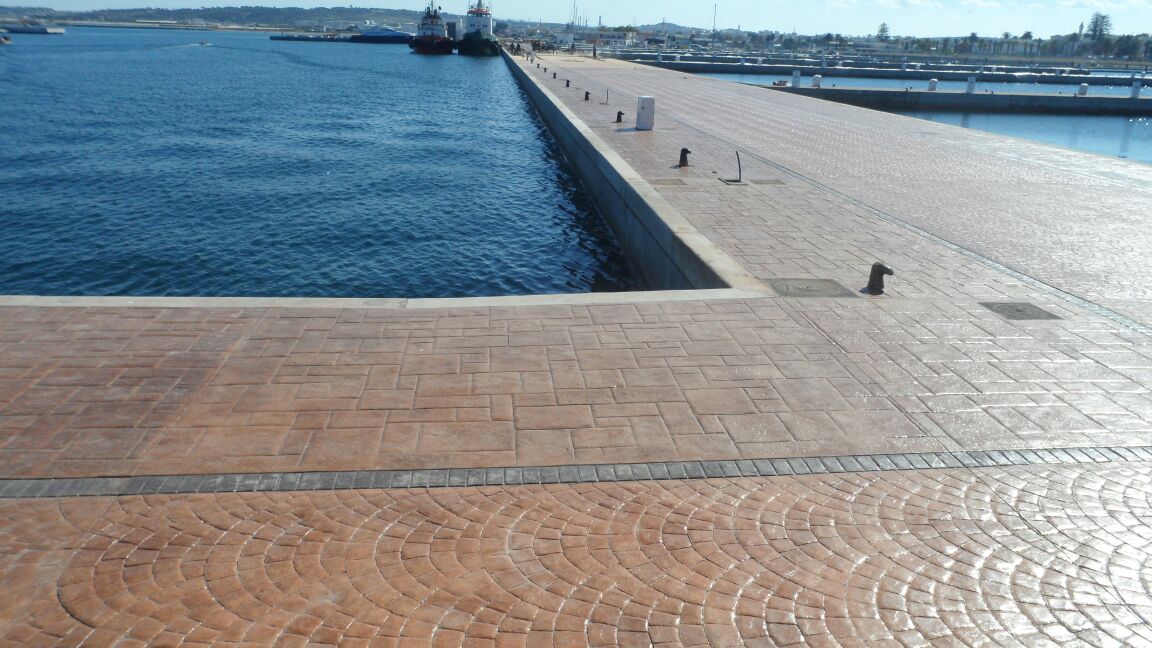 Date: 2014
Where: Tunisia
Stamped Concrete
The uniqueness of Stamped Concrete's monolithic nature makes it uniform and not subject to any damage thermal shocks may cause. These technical features made Stamped Concrete ideal for the construction of the dock and the quay of the Tunisian tourist port.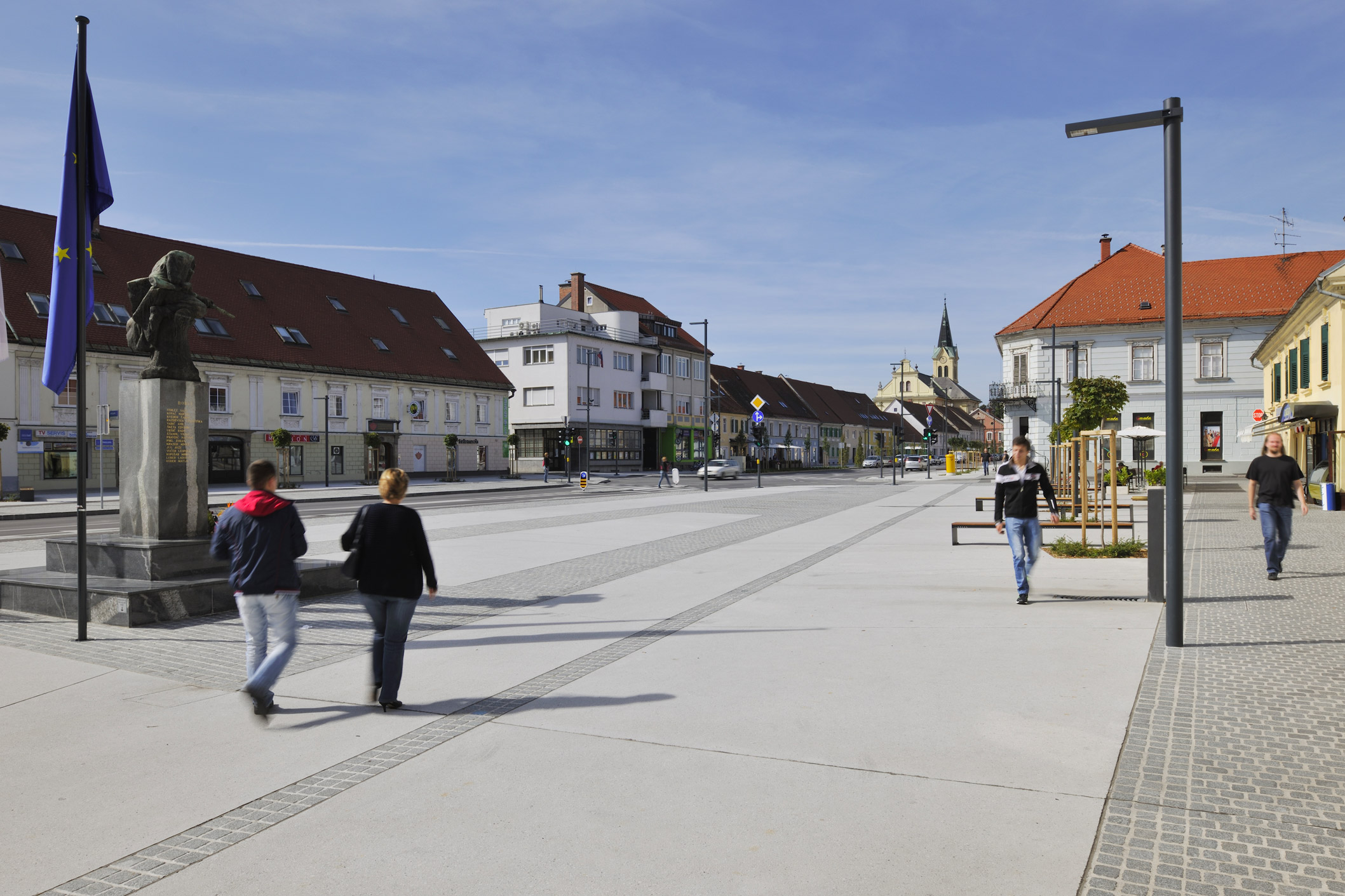 Date: 2015
Where: Zalec, Slovenia
Sassoitalia Floor
Another example of a successful application of Sassoitalia can be admired in the wide square of Zalec, a Slovenian city famous all over Europe for the presence of a beer fountain in the public park. In large areas of this square, Sassoitalia is alternated with cobblestones and a number of cycle paths.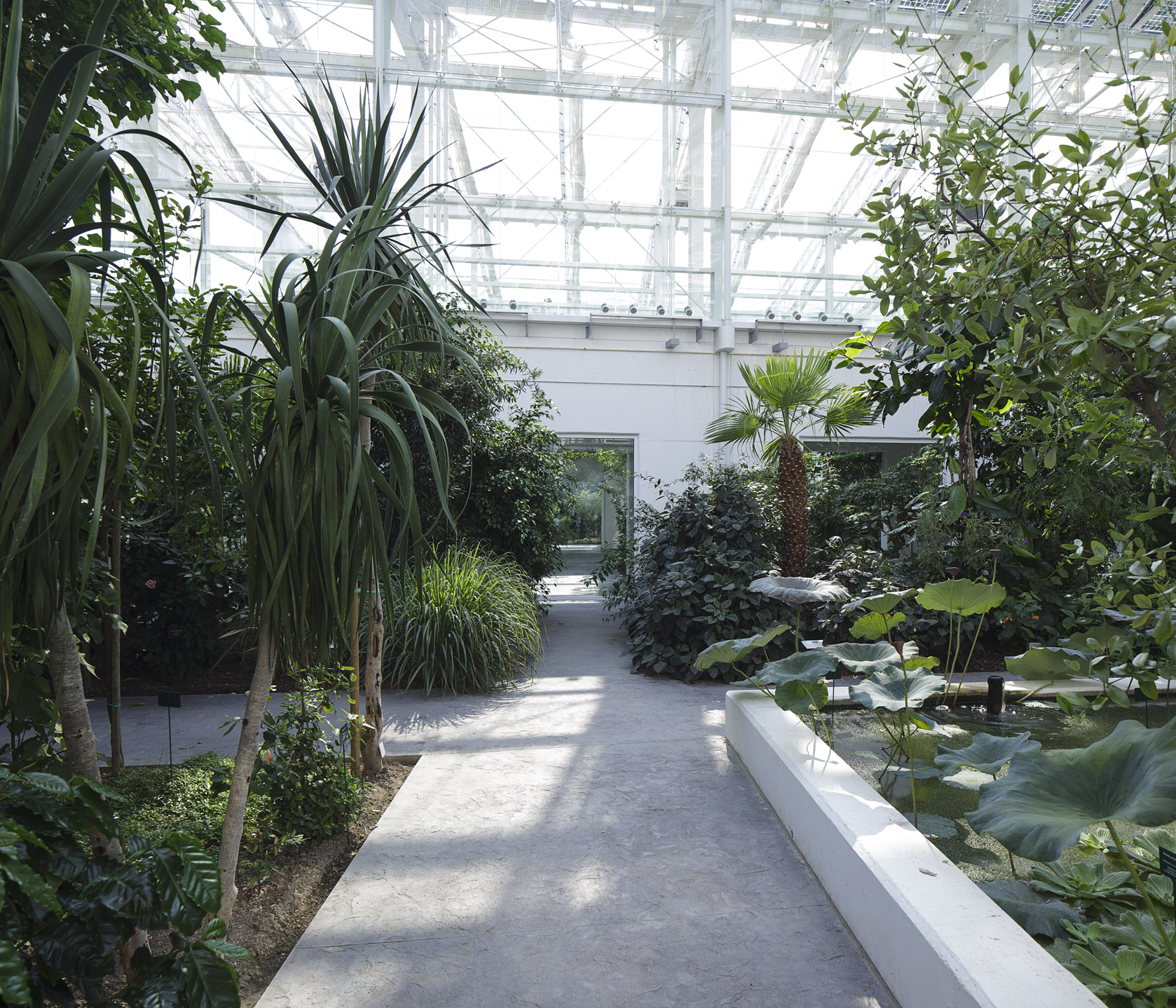 Date: 2013
Where: Padova, Italy
Designer: VS Associati, Giorgio Strappazzon, Fabrizio Volpato
Stamped concrete
The world's oldest botanical garden, located in Padova's city centre, was enlarged a decade ago with a new 15 hectare garden dedicated to biodiversity. This new area hosts more than 1300 plant species. It is divided into 5 conservatories connected to each other by paths made of Stamped Concrete in a particular shade of grey that recalls the colour of volcanic stone.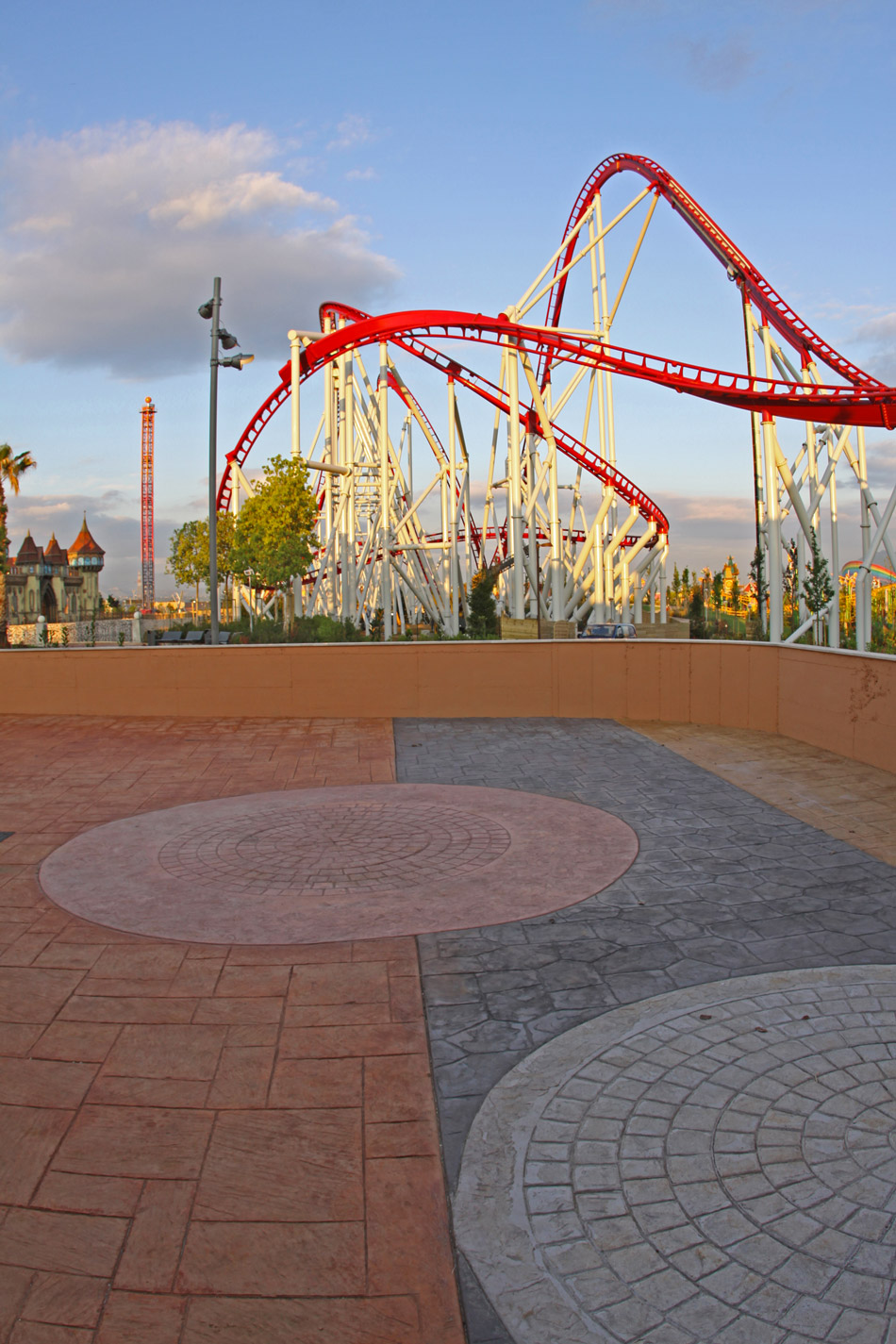 Date: 2012
Where: Valmonte, Italia
Scenographer: Fabio Pignata
Pavimento stampato
The list of theme parks that relied on Ideal Work's surfaces continues with Rome's Rainbow Magicland, where Stamped Concrete has been used throughout the pedestrian areas and has been customised with different shapes and colours according to each attraction. Every themed area has then been further customised with different elegant patterns.
Date: 2012
Where: Algiers, Algeria
Stamped concrete
The modernisation of the only tramway line in the Algerian capital required considerable use of Ideal Work's Stamped Concrete. It has been used in the space between the rails along its entire length.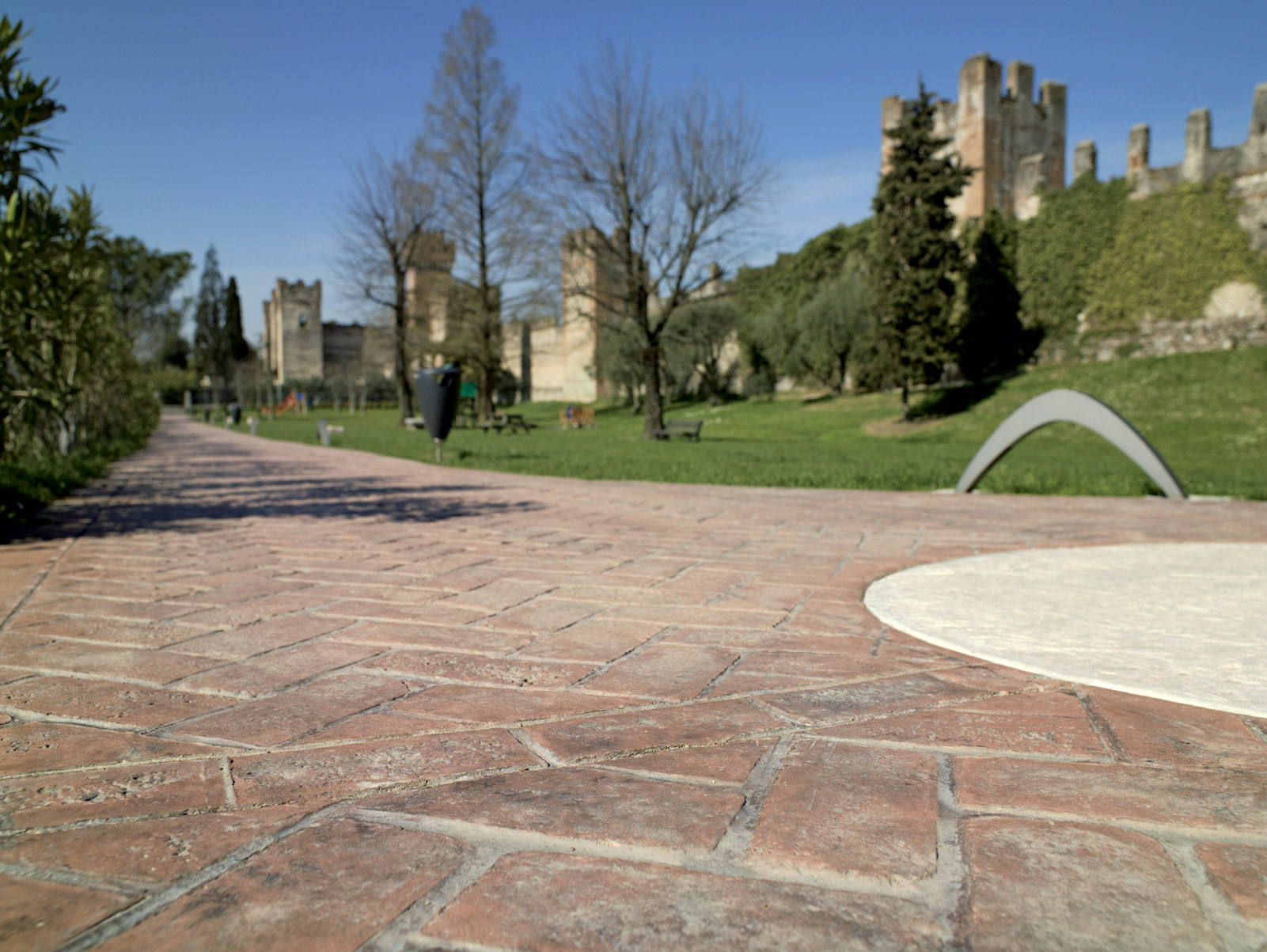 Date: 2007
Where: Lazise, Italia
Stamped Concrete
This beautiful walled town, located on the eastern shore of Lake Garda, not far from Verona, offers its visitors a stunning scenic route across the municipal green areas. Stamped Concrete has been used to cover the walkways; this unique surface made it possible to quickly recreate the beauty of natural stone, perfectly matching its environmental context.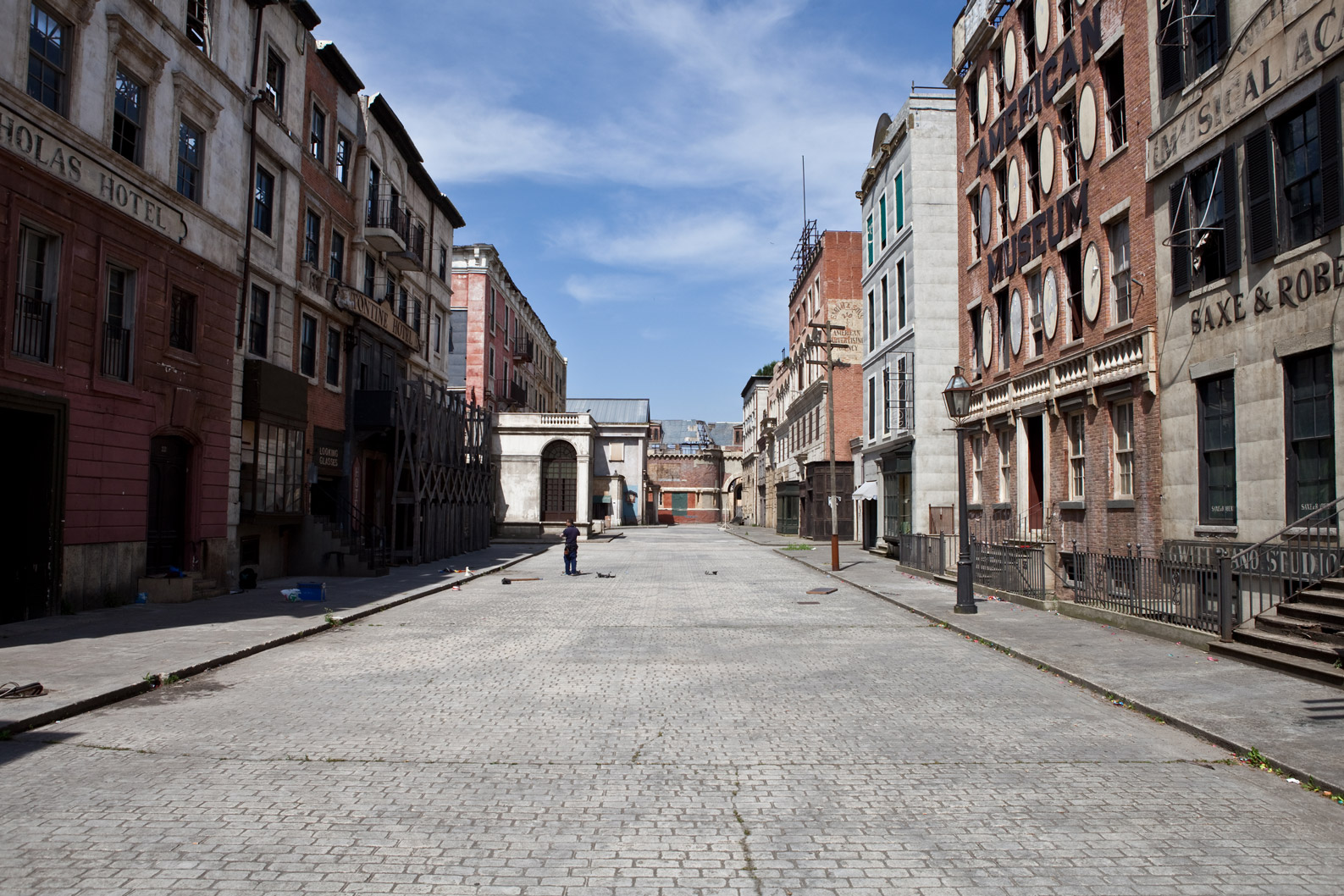 Date: 2002
Where: Roma, Italy
Stamped Concrete
Stamped Concrete has been chosen to create the scenic boulevards of Europe's biggest film studio complex. Stamped Concrete perfectly recreates the typical cobblestone paving of European metropolises.
Date: 2005-2016
Where: Paris, France
Stamped Concrete
Stamped Concrete has been chosen to create flatwork areas of Europe's most visited theme park, resistant to the foot traffic produced by 15 million visitors every year. Stamped Concrete here recreates the shades of ceramic, brick and wood to preserve the place's well-known magical atmosphere.
Date: 2014
Where: Peschiera del Garda, Italia
Stamped Concrete
Like Disneyland Paris, Italy's most famous theme park opted for the use of Ideal Work's Stamped Concrete to cover its pedestrian boulevards, recreating different materials such as wood, ceramic and natural stone with much needed increased durabilty; this also prevents the need to periodically remove weeds growing between individual tiles.