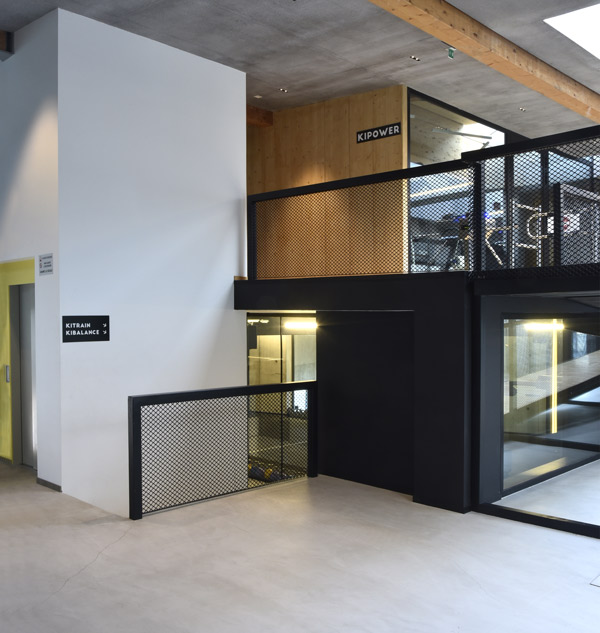 Micro-cement as a coating for gyms
Ekipe Sport Club is a futuristic sports and wellness centre in San Giovanni La Punta (Catania), on the slopes of Mount Etna. It was designed by the architect Salvatore Paulo in collaboration with Angela Catanese. It is a fascinating architectural space, where aesthetic rigour and constructive experimentation are combined with the latest generation of materials. This includes Microtopping, which was used to cover all the internal floors and external paving, bringing texture, minimalist elegance and a sense of continuity to the space.
An unusual architectural choice: captivating and irregular, impressive and fascinating.
The facility's hub is a central unit made up of a solid concrete structure that houses different spaces in a complex game of double heights and irregular edges. The interior spaces are meticulous, clearly defined, and minimalist. The play of lines is based on one consistent shade, interrupted only by a few colour accents on the furnishings or walls and the large windows that let light filter from one space to the next.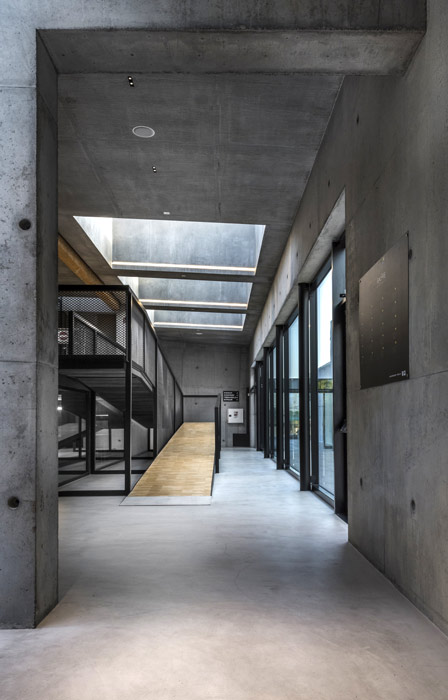 Ideal Work's Microtopping serves as a neutral, textured backdrop for the entire structure. This polymer-cement coating is ideal for sophisticated design environments. Charcoal Microtopping was used for all the exterior paving and interior floors, creating a sense of continuity throughout the entire facility and blending in seamlessly. Microtopping is perfect for anyone looking for a product with a striking visual impact which is also strong, practical and durable.
Resistant and versatile, Microtopping is perfect as a coating for spaces subject to intensive use, such as gyms and fitness clubs.  The absence of joints in the material also makes Microtopping practical and quick to clean, especially in large and busy environments such as a gym or sports club. The material is perfect for mixed-use, multi-purpose facilities which need practicality but do not want to sacrifice contemporary aesthetics and personality.
Date: 2016
Place: San Giovanni la Punta, Italy
Designer: Arch. Salvatore Puleo – Angela Catanese
Solutions chosen for Sport Club Ekipe