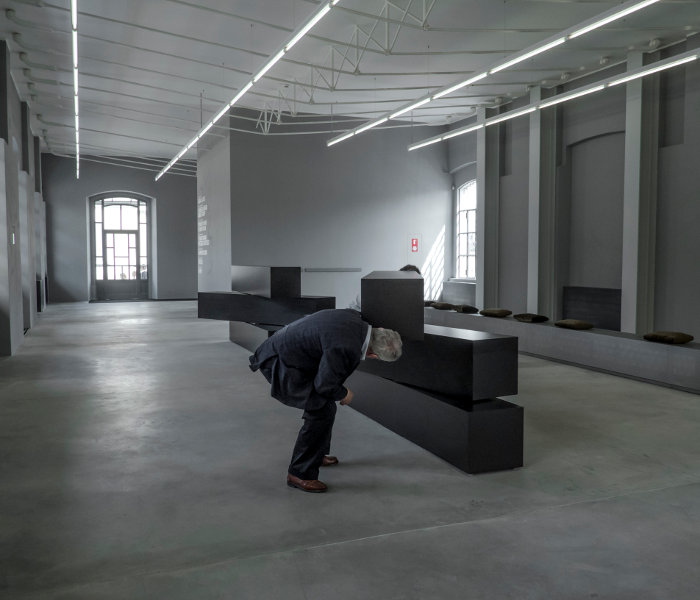 The new Prada Museum in Milan was part of a wide-ranging urban renovation project that included the conversion of a number of early 20th century industrial buildings and the building of three new structures. A project in which the old interacts with the new, "not a work of conservation and not even the invention of a new architecture," says Rem Koolhas of the OMA studio, who led the project.
Two Ideal Work products were chosen to provide the background to the exhibitions: Betontop® and Architop® were used to create the 4 floors of the turret, coated in gold leaf, and the upper part of the floors of the existing part.
Betontop allows existing concrete floors to be renovated, working at minimal thicknesses (2.5 – 6 cm). Easily and with excellent wear resistance, it is perfect for public places with heavy traffic. Opaque, concrete-effect Betontop in grey was used to coat around 1,000 square metres of floor.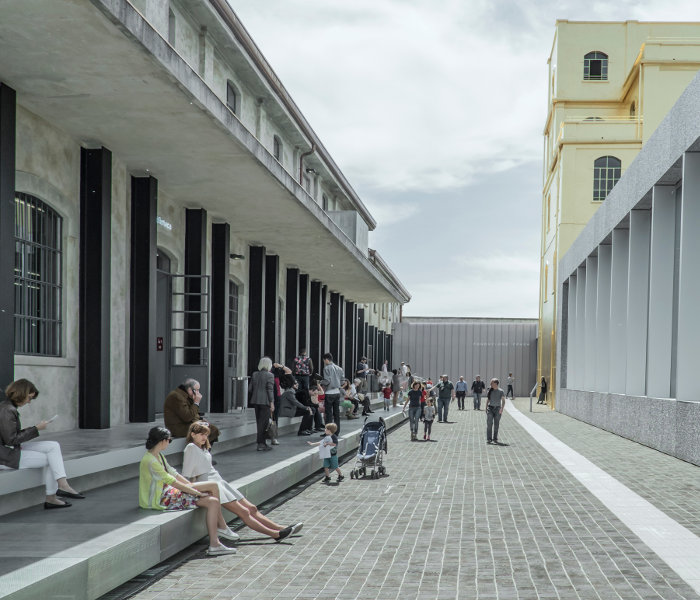 Architop allows the thickness and weight limits of traditional concrete to be reduced. In just 3 – 4 mm, Architop renews floors without removing the old and enables a continuous, beautiful and ultra-resistant surface to be obtained. The colour grey was also chosen for this floor of around 300 square metres.
Two products, with different processes and thicknesses, both chosen for their minimalist aesthetic appeal. In the characteristic grey colour, they skilfully create a sophisticated concrete effect.
Date: 2015
Place: Milano, Italy
Designer: OMA Architect studio
Ph: Isabella De Maddalena
Solutions chosen for Prada Foundation Milan