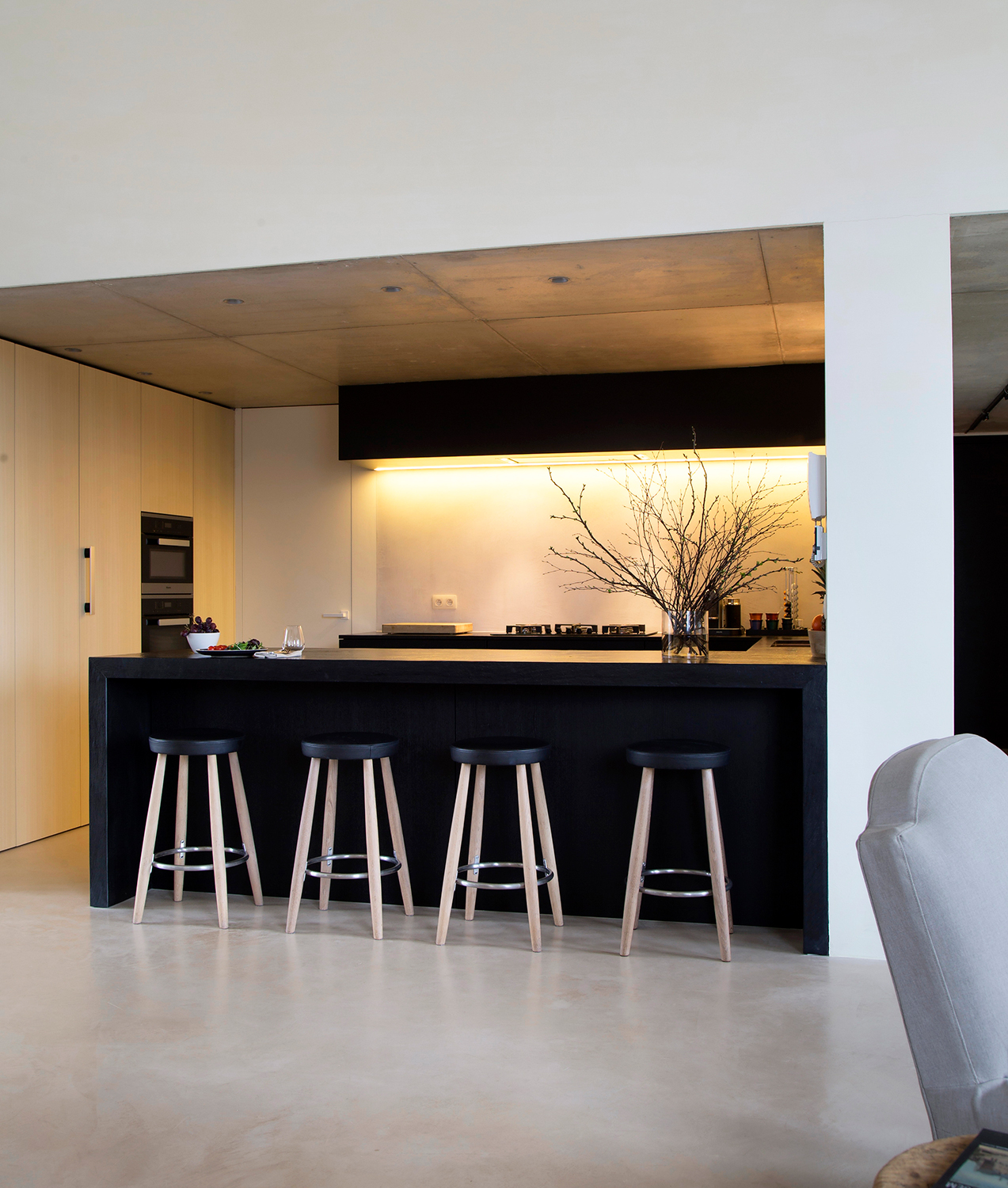 A former distillery becomes a luxury residential complex. One of the apartments is characterised by a strong industrial chic look. The floor, created using Ideal Work®'s Microtopping®, enhances and visually connects the spaces.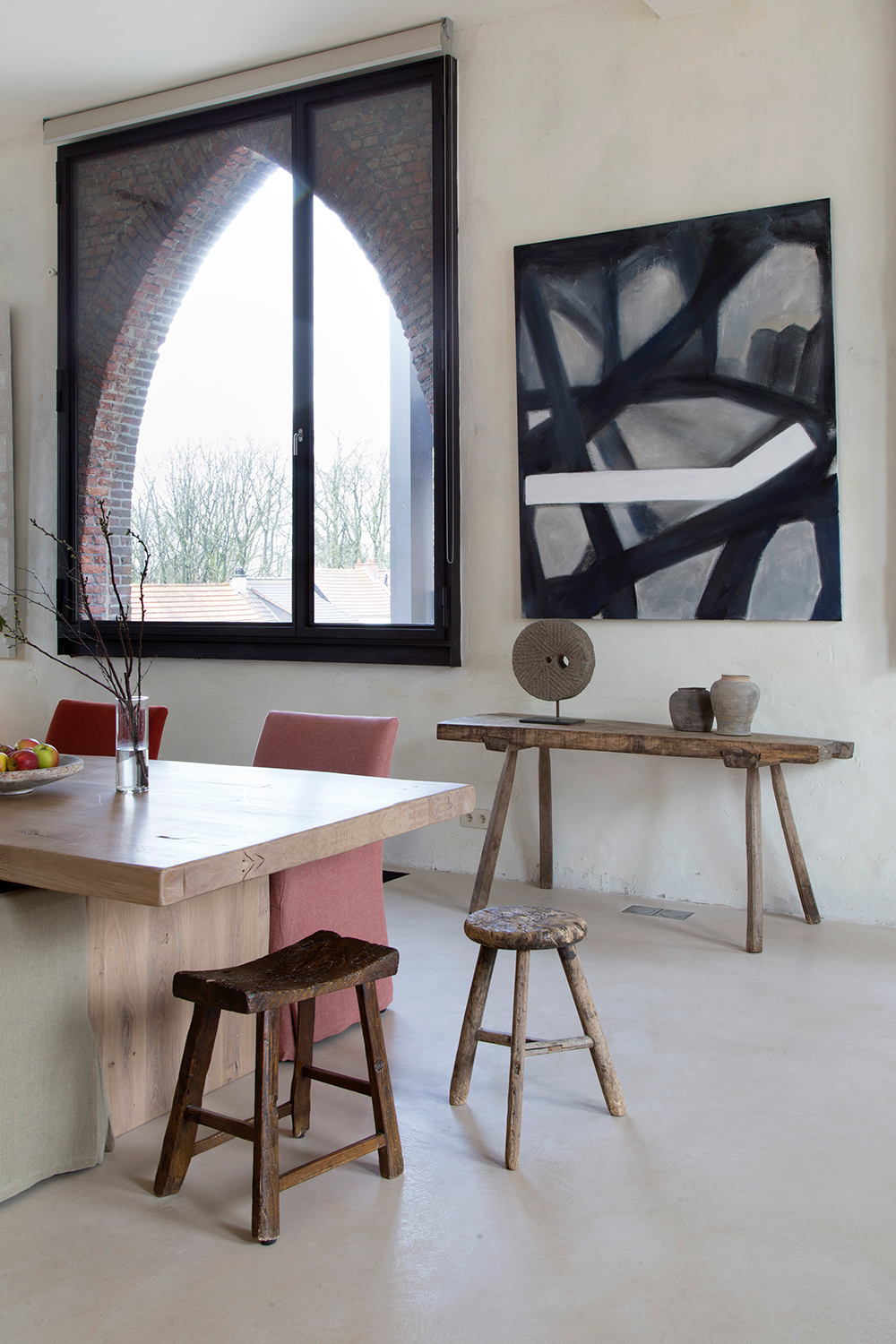 Would you like to live in a former distillery? It is the setting a Belgian family chose for their totally refurbished apartment in the Wijnegem area, near Anversa. Formerly an industrial zone, it is now an authentic and sustainable cultural, residential and commercial island thanks to a project by the famous designer and collector Axel Vervoordt.
Walking along the Albert Canal you will reach the apartment complex where this cosy and elegant loft, designed by Vervoordt is situated. The attention to balance and harmony of the spaces, a feature that characterises Vervoordt's philosophy, immediately stands out.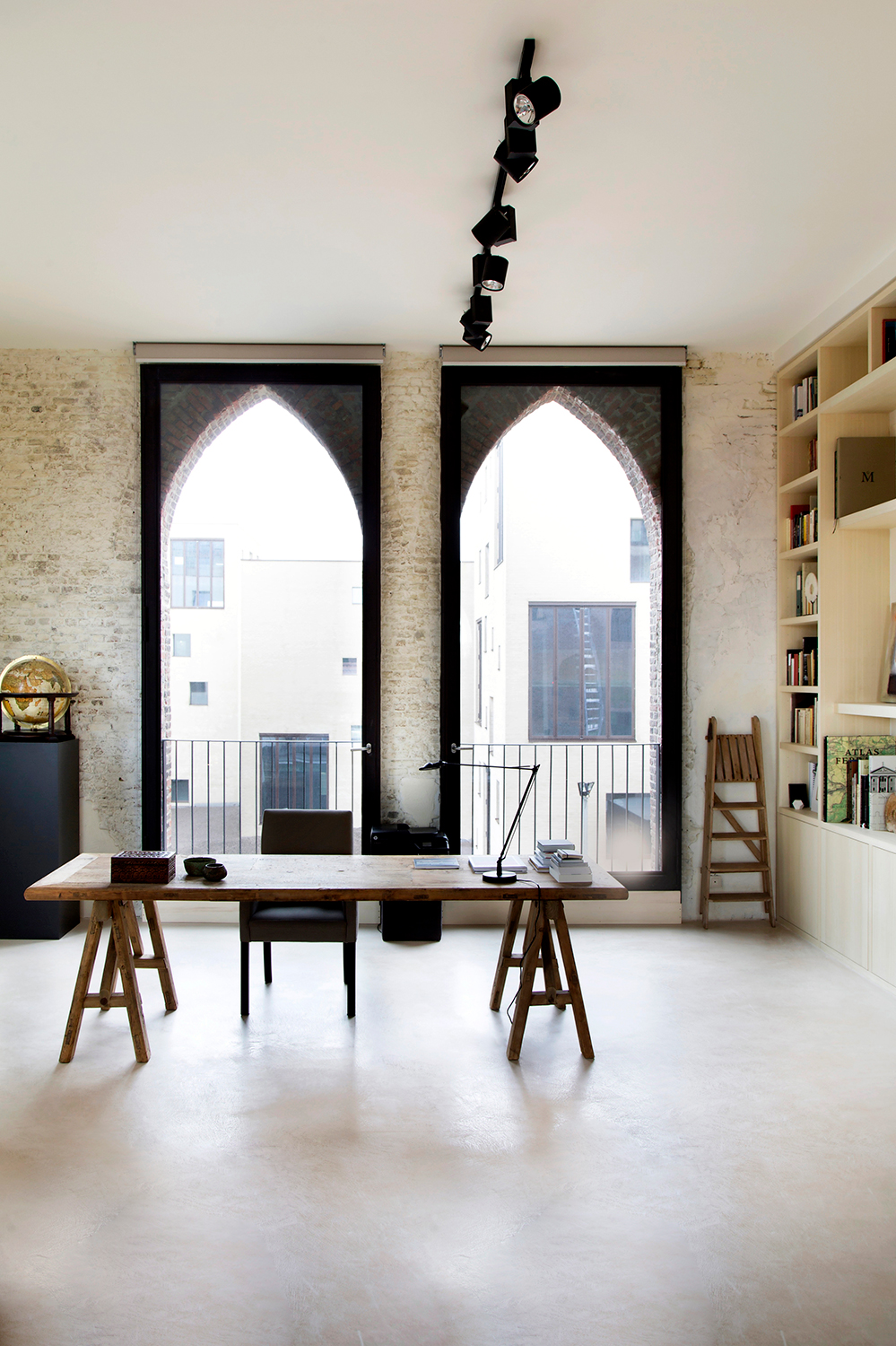 The loft is the result of a mix of modern and ancient elements with elegance and colour contrasts: none of the elements stands above the others and this generates a sense of stability. Rough wood balances with brass, white walls and curtains contrast with black chandeliers, window fixtures and the kitchen's balcony, whilst everything acquires a warmer look thanks to pastel shade chairs.
For the floor, a surface able to merge the spaces was necessary to give an impression of continuity and familiar warmth: this is why Ideal Work®'s Microtopping® was chosen not just for the floor but also the shower cubicle, sinks and batht tub.
Thanks to its minimalist look, Microtopping® is perfect for embellishing industrial and modern spaces, an added benefit being minimal future maintenance.
Date: 2015
Designer: Axel Vervoordt
Place: Belgium
Ph: Sarah Van Hove
Solutions chosen for Loft studio in Belgium