Ideal work surfaces and outdoor design: natural beauty and excellent durability in a single application
While designing a new project or a renovation scheme in an architectural context, the choice of materials for the external area is of great importance. The exterior is the first visual impression and sensory contact with any building, giving the opportunity to make a statement.
Through the use of Ideal Work materials, it is possible to quickly create surfaces with a high aesthetic value that reproduce natural elements such as stone, wood and rocks with great texture and a long lasting durability.
Products such as the monolithic Stamped Concrete with its unique decorative look and the ductile Sassoitalia, which can cover the existing horizontal surface in just 3 cm of thickness, are the most suitable choice to create homogeneous and adaptable surfaces for both private houses and great public spaces.
For buildings with a contemporary or industrial style, Rasico is a great solution; its vibrant charm and high robustness are contained in just a few millimeters of thickness and make it perfect for areas subject to heavy traffic.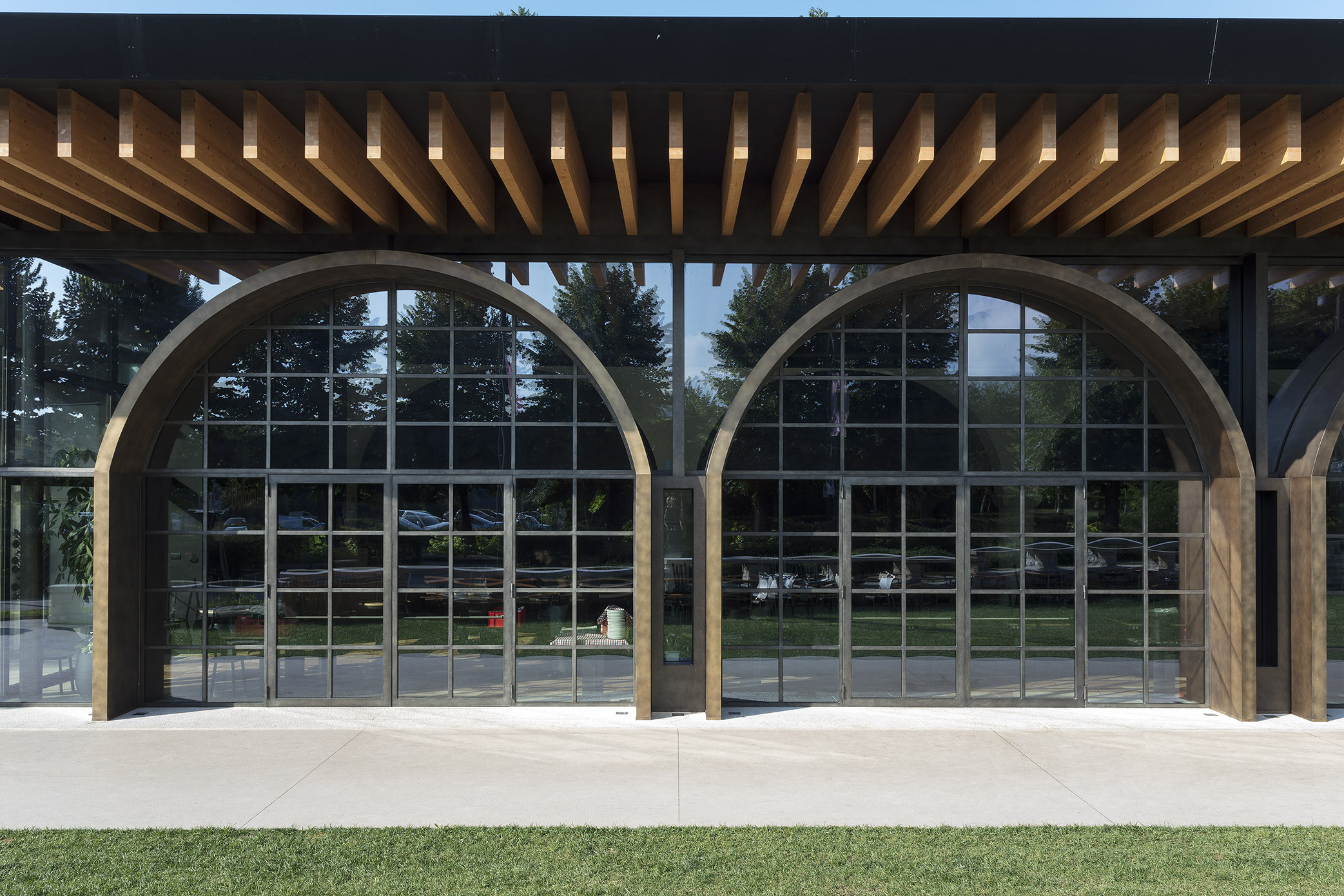 Date: 2019
Where: Pedavena, Italy
Rasico
Rasico has been chosen for the renovation of Italy's biggest brewery, the Pedavena Brewery in Belluno. This finely crafted decorative coating, made from a combination of cement and quartz powder, enhances the external area of the beer garden. This is achieved through its original and minimalist appearance and ability to offer custom design finishes down to the last detail.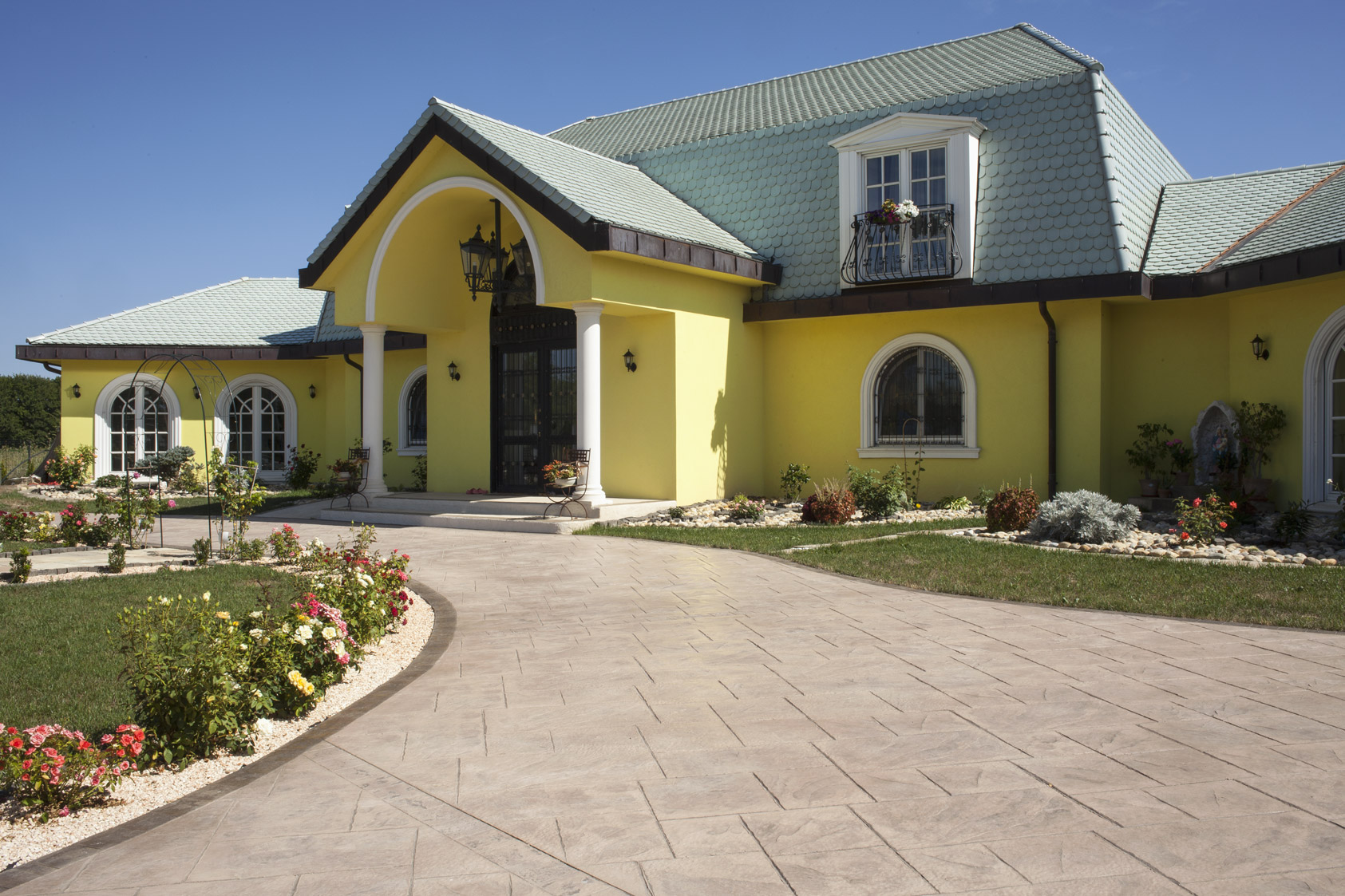 Date: 2017
Where: Latisana, Italy
Stamped Concrete
Ideal Work's solution for this project blends aesthetic refinement with remarkable abrasion and wear resistance. Stamped Concrete withstands high mechanical stress without incurring any sinking or damage in the surface's homogeneous nature.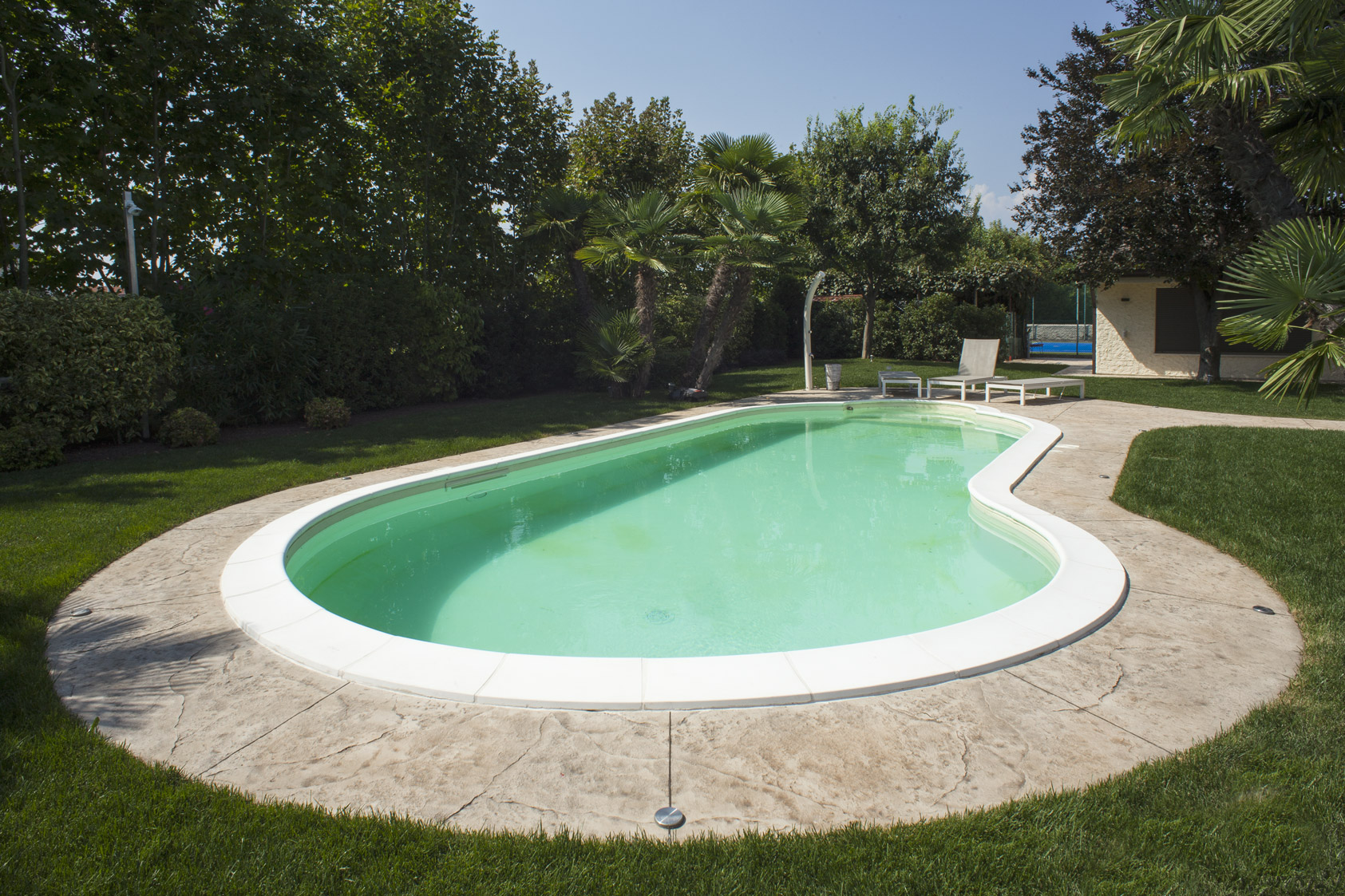 Private Villa in Cittadella
Date: 2017
Where: Cittadella, Italy
Stamped Concrete
Stamped Concrete surfaces perfectly adapt to any application context and are water, dust and mould resistant. Their waterproof qualities prevent absorption of any liquid substance thanks to a special superficial protection treatment that is applied immediately after the surface installation and does not alter the colour.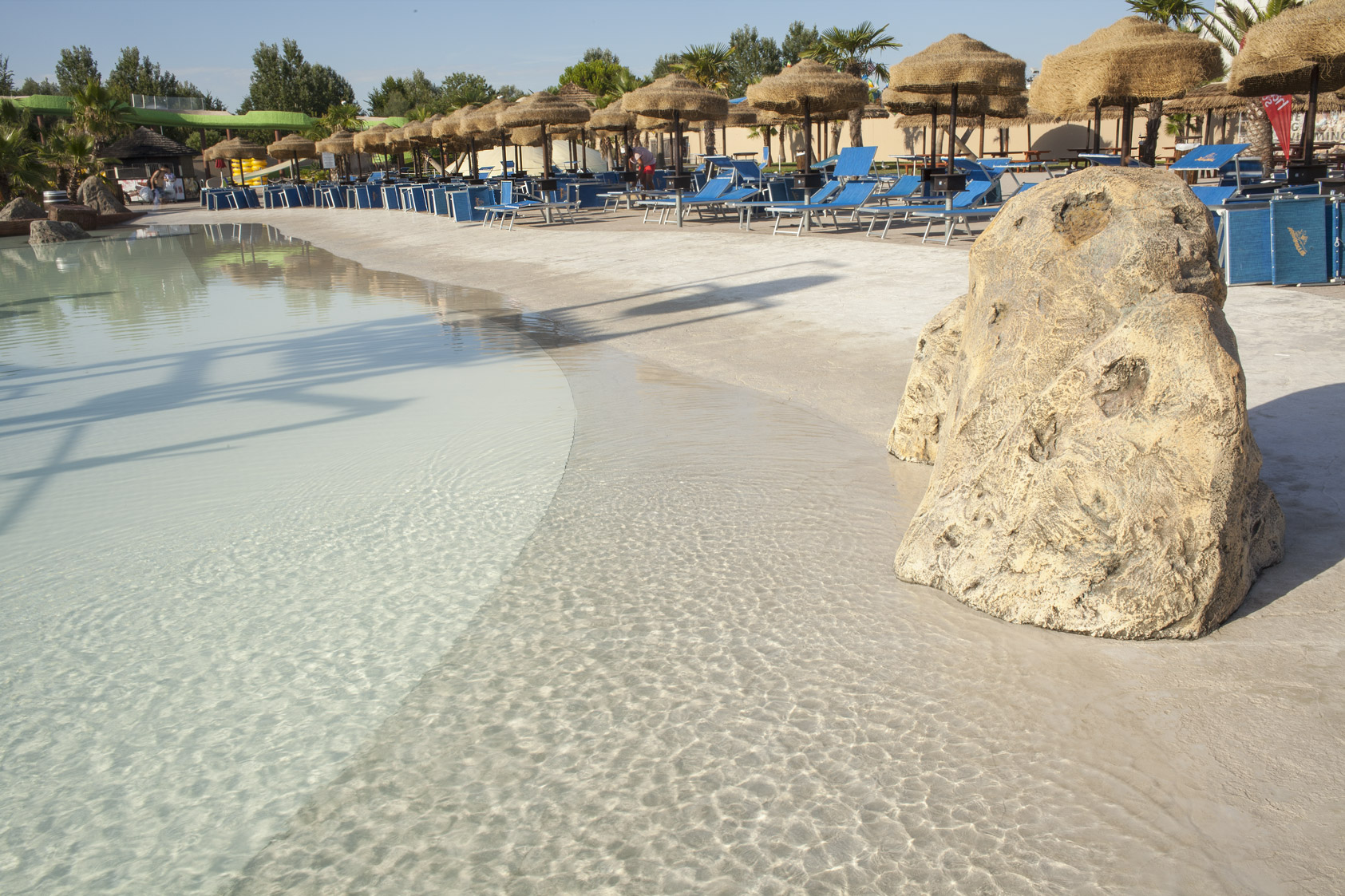 Date: 2017
Where: Caorle, Italy
Stamped Concrete
This material is suitable for hard working surfaces which are pleasant to the touch, such as those at water parks. Special protective treatments ensure that the texture remains unaffected over time, by heavy traffic or the prolonged exposure to UV rays.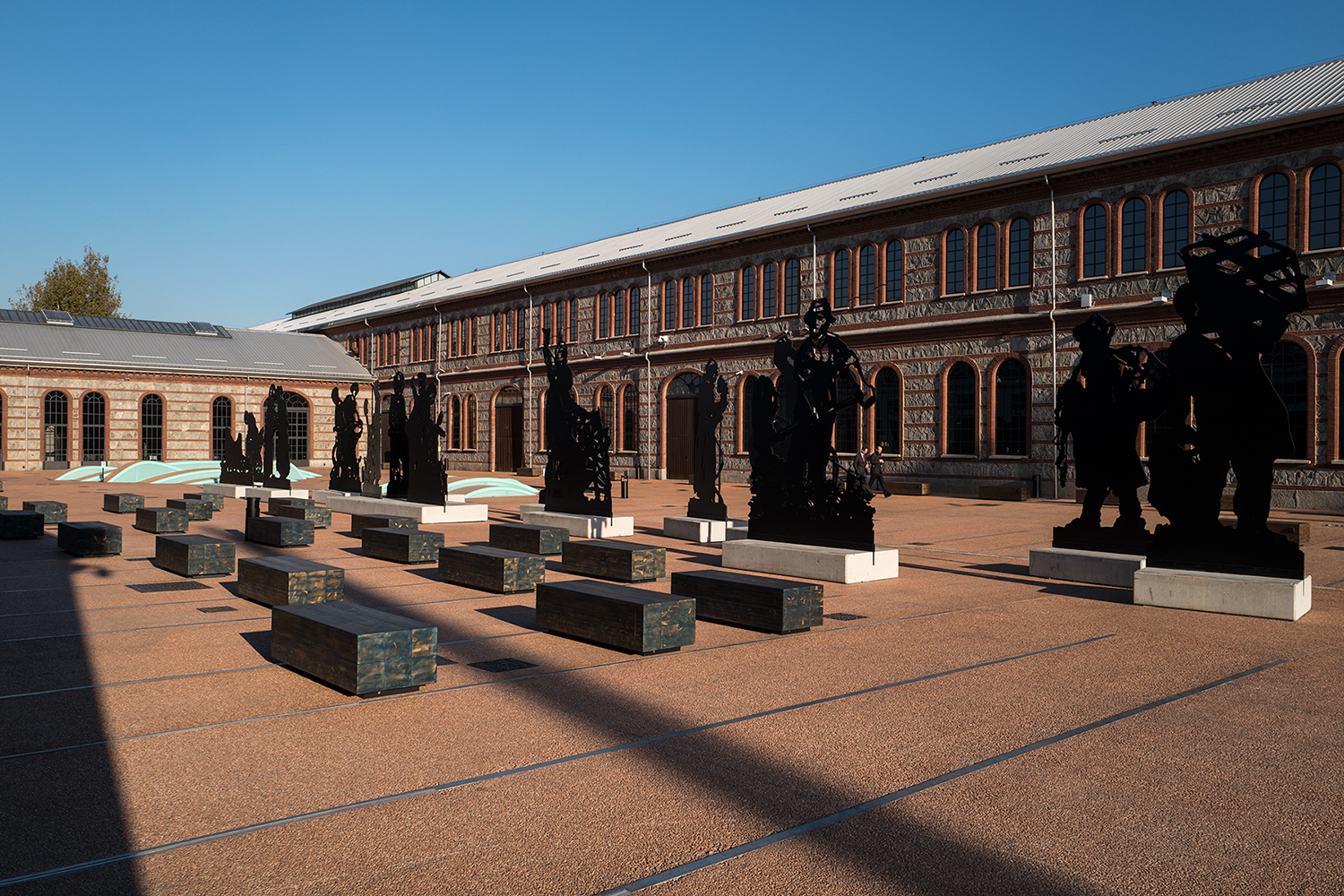 Date: 2017
Designer: For engineering architecture Roberto Mancini, Valeria Sclaverano, Corrado Vaschetti
Where: Turin, Italy
Sassoitalia Floor
A three-year renovation project at the historical Turin locomotive repair factory has been completed, creating an important area dedicated to local events, innovation and creativity. Ideal Work's Sassoitalia has been chosen for the external flatwork, where the natural beauty of its unique, tactile texture and colours harmonises with a range of different architectural materials.