Ideal Work continues to support its partners through two new services
Ideal Work stands out in the market for its innovative approach based on openness, consultation with and a consequent close connection to its partners and professional applicators. Such connection has led to the creation of a stable, qualified network of specialised applicators of Ideal Work's products.
To ensure any material's advantages and full quality, correct application is essential. For this reason, Ideal Work has always invested a great deal in training, updates and advice – important services for providing the company's partners with all the necessary information for perfect application.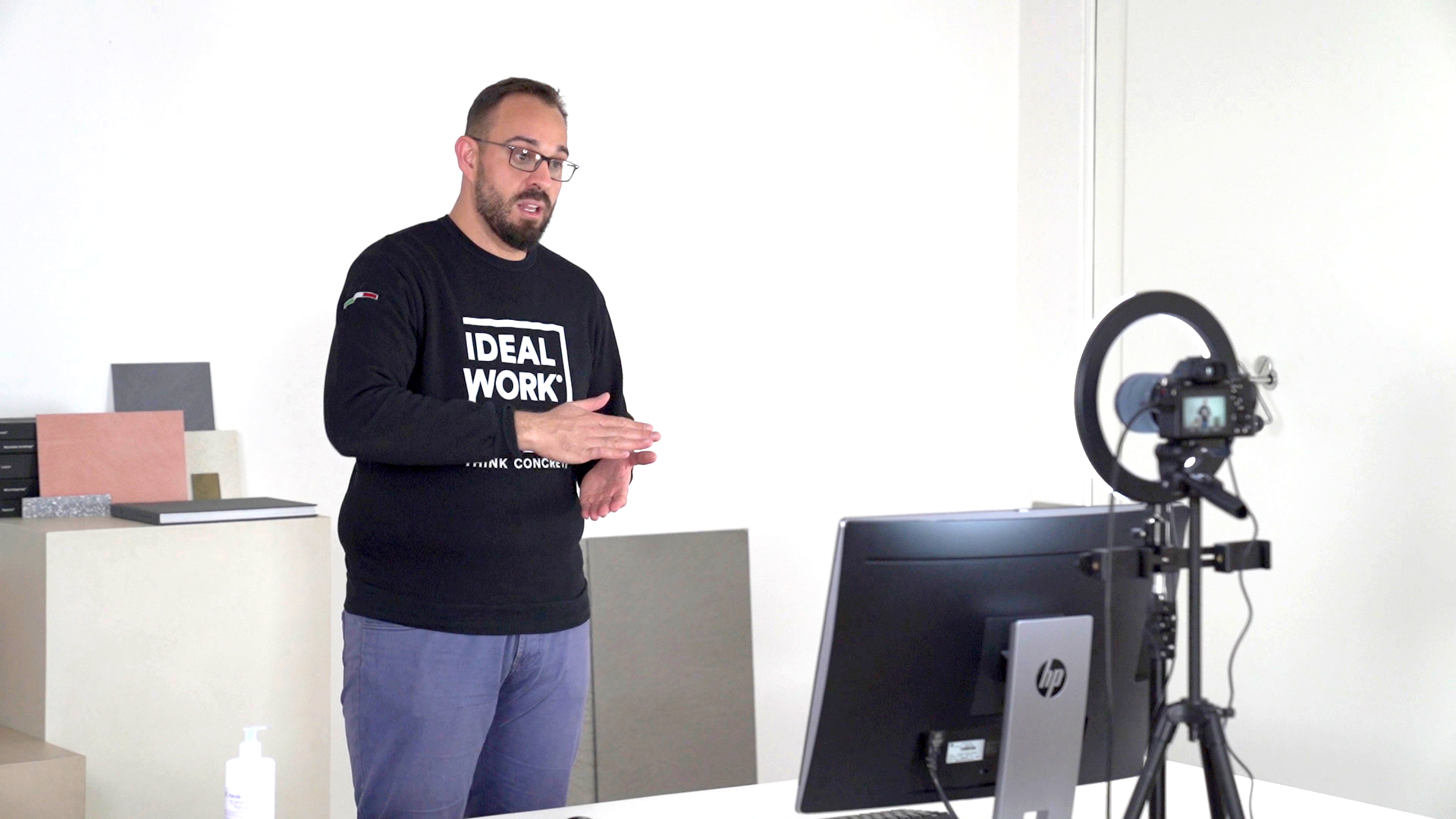 Human relationships and interaction are vital for Ideal Work and, now that these are limited by social distancing, the company has, typically, come up with a valid option to support its partners, even during these unique times: Virtual Tour and Virtual Technical Assistance services.
Virtual Tour aims at presenting Ideal Work and its products through a number of interactive webinars. The client, being completely immersed in Ideal Work's world, will get to know the company's mindset and the many advantages it offers. Webinars will be available in two languages – English and Italian – and will explore three main modules called Milano, Venezia and Capri. Each module shows and describes a range of products including the application techniques and the ideal setting for their individual and collective use.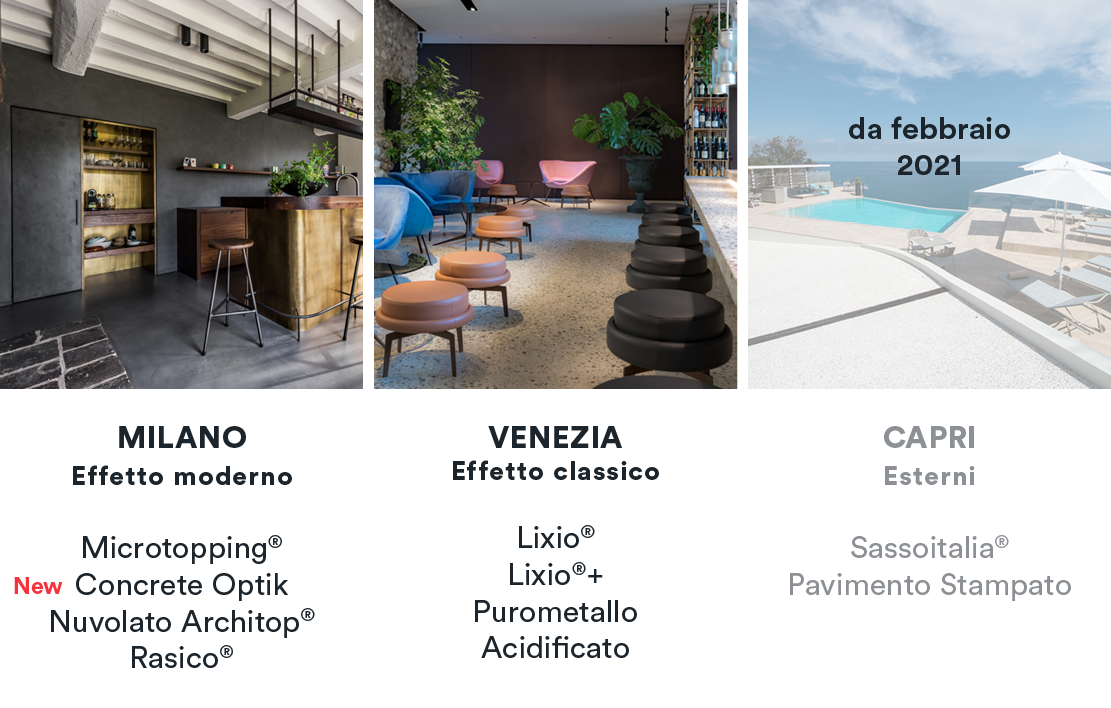 Milano module depicts the advantages of materials such as Microtopping, Concrete Optik, Nuvolato Architop and Rasico. Their application allows the obtaining of a modern effect in both public and private locations without compromising on durability.
Venice module introduces Lixio®, Lixio+, Purometallo and Acidificato, the best solutions to give a classical touch to historic buildings that need continuity of appearance or buildings undergoing renovation that require a unique revisiting of the space's design.
Capri module presents Sassoitalia® and Pavimento Stampato, designed for outdoor areas subject to extremes of weather conditions and coastal hardscapes that require salt resistance.
Virtual Technical Assistance is a Premium service designed to allow clients to get in touch directly with the company and receive advice about any product's application. Through dedicated videos and "one to one" advice, they will have the opportunity to receive support in the most technical aspects of the creation of the surface. Thanks to virtual assistance, Ideal Work will be able to supply its partners with constant support in spite of the limitations imposed by the current medical emergency.
Assistance session's duration will vary according to the client's needs; each session could be focused either on a range of predetermined bundles of materials with similar features or according to the client's individual project or purchased products.