Under – Snøhetta's underwater restaurant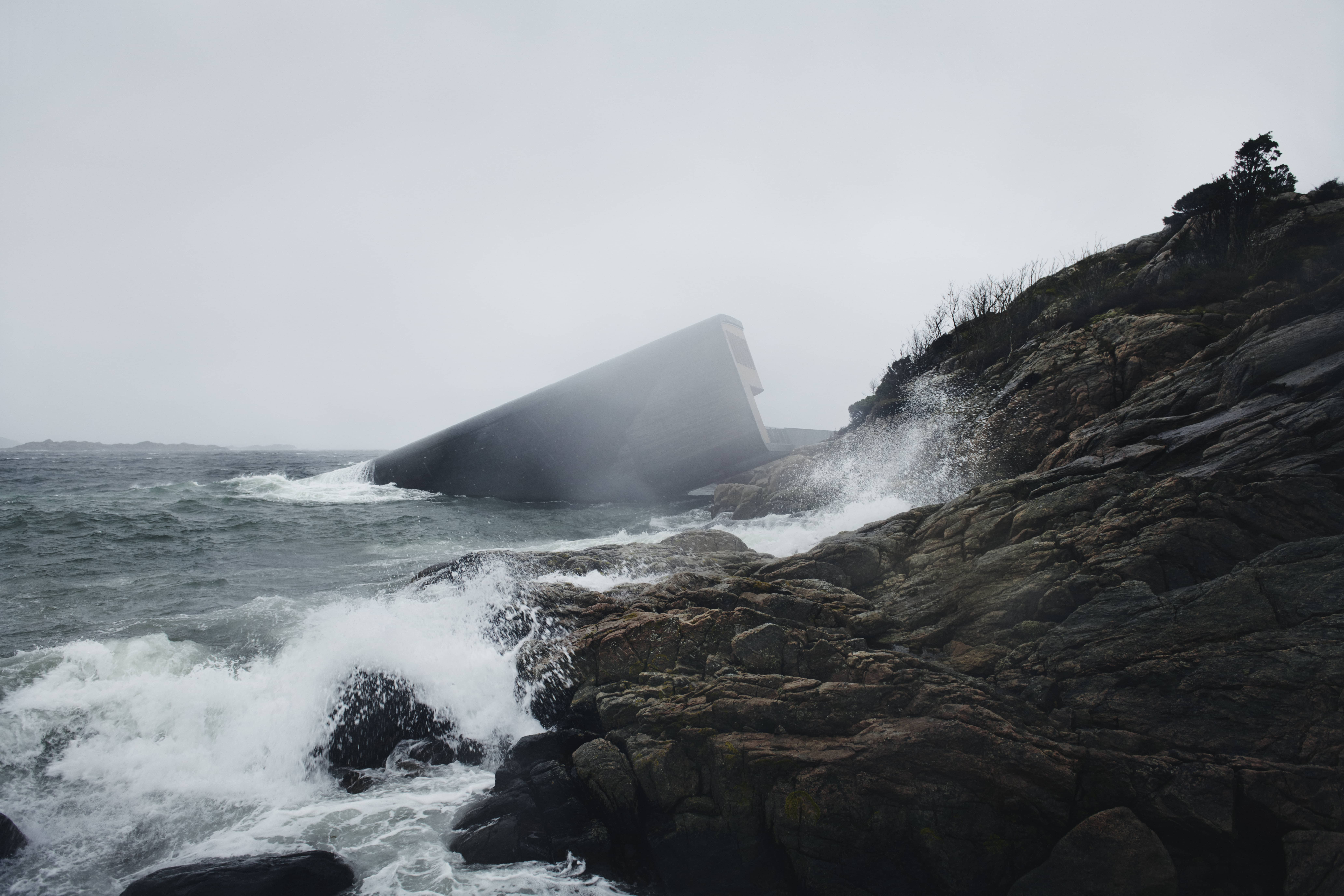 An almost surreal project of great charm which nevertheless seemed destined to remain just a fanciful idea.
On the contrary, in 2017 Snøhetta's architects announced the completion of "Under", Europe's first underwater restaurant, inaugurated last March.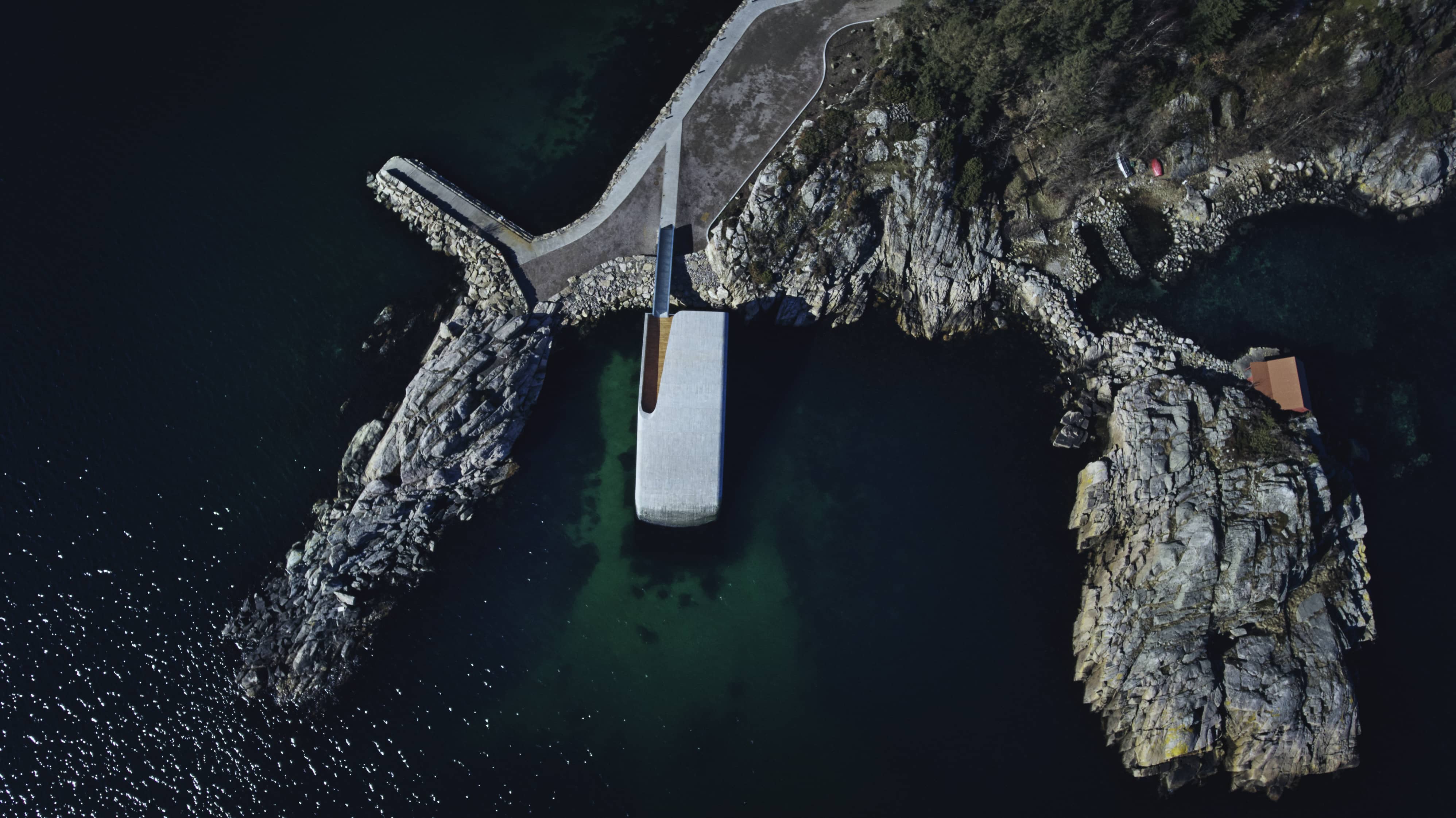 Located in Lindesnes on Norway's southern coast, an important point of confluence of the oceanic currents, Under embodies three projects in a single architectural structure: a gastronomic innovation, a marine wildlife research centre and an environmental experiment.
This location was chosen because of its generous marine biodiversity and sudden changes of sea conditions: from calm to stormy within a single day.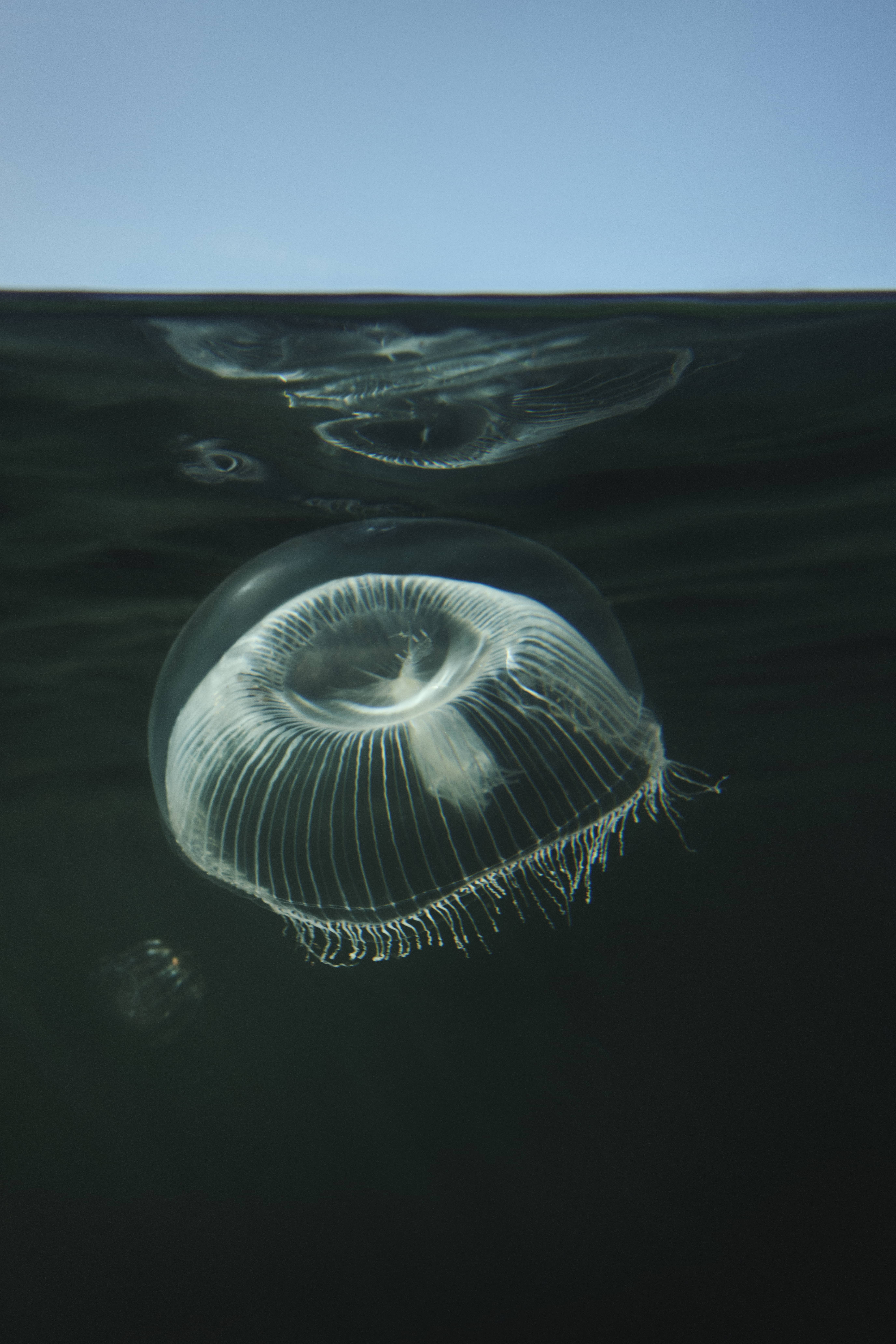 Created to have full integration with the marine environment, Under was conceived to be as simple as possible. Its shape is that of a 34 metre long monolithic concrete tube which, due to its roughness, serves as an artificial coral reef suitable for hosting seaweed and oysters. Its vertical walls are slightly curved and 50 cm thick, in order to optimise resistance against the impact of waves and water pressure.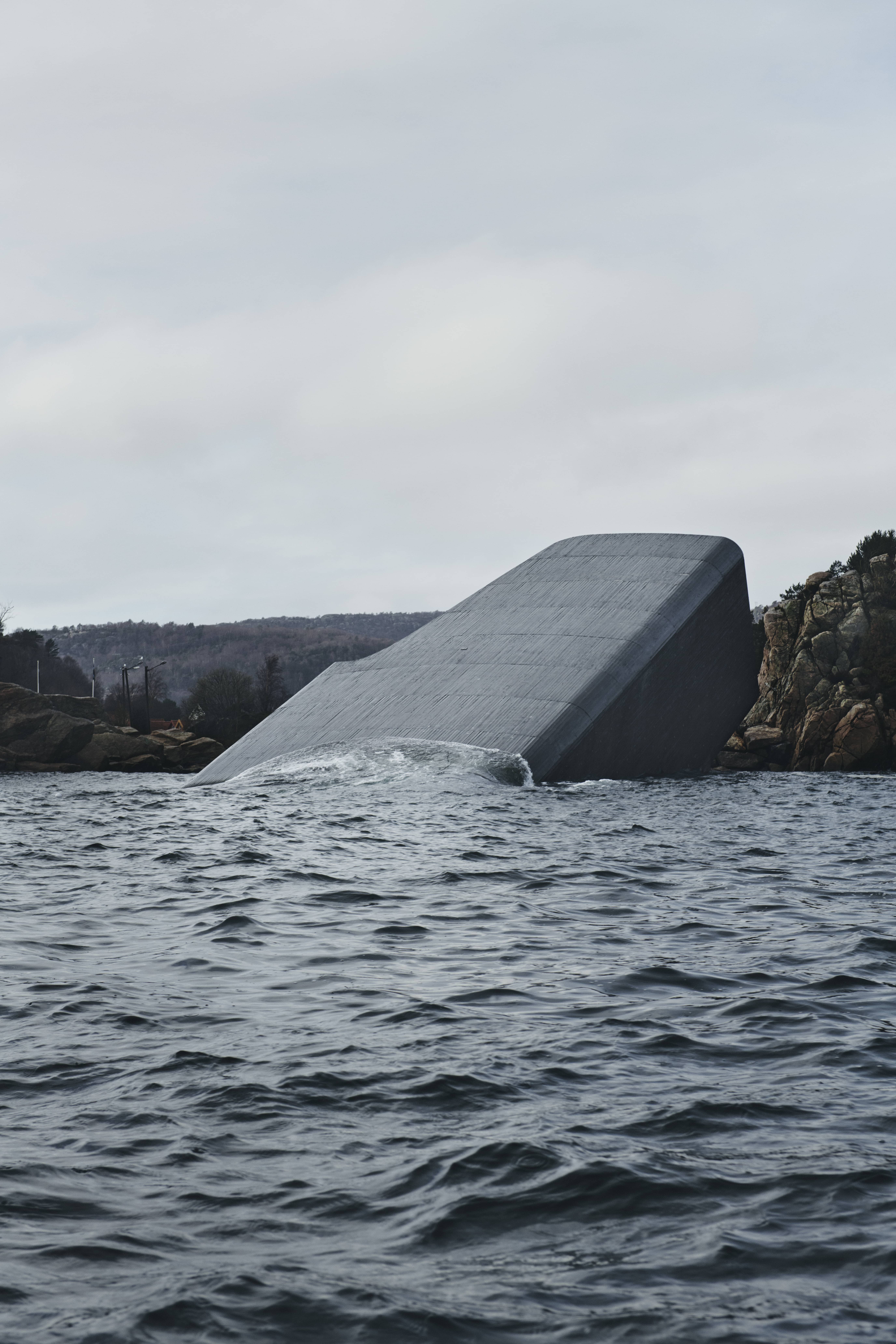 Access to the restaurant is through a wooden front door made of rough oak which will change colour over time, acquiring a grey shade similar to concrete. Oak is also present inside, where it imparts a warm touch to the environment and atmosphere.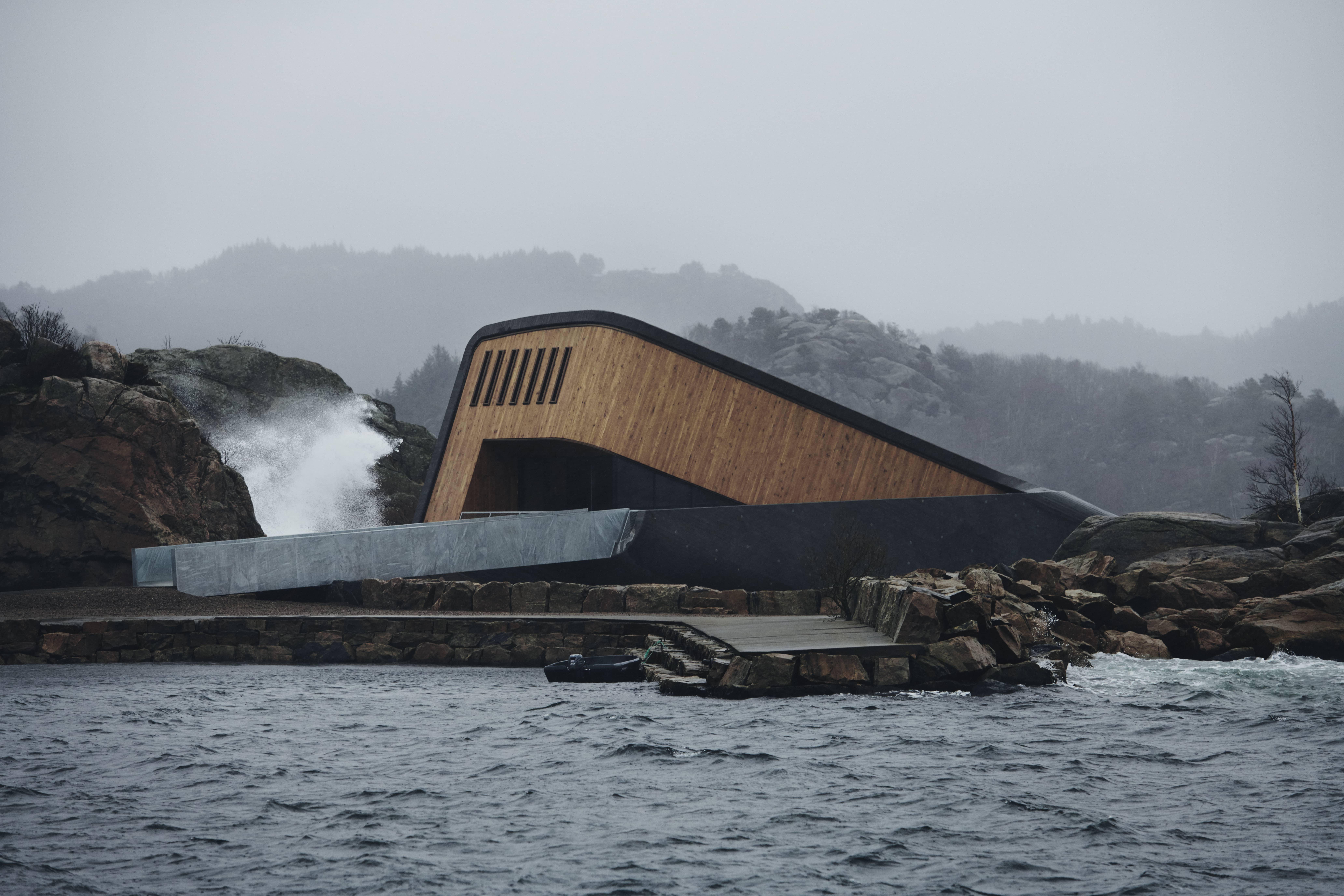 Under was developed over three levels: the first includes the main entrance and cloakroom, which introduces guests to a beautiful interior in pure Scandinavian style. It embodies the metaphor of a journey from the land to the sea. The panels on the ceiling are reminiscent of the colours of sunset over the ocean.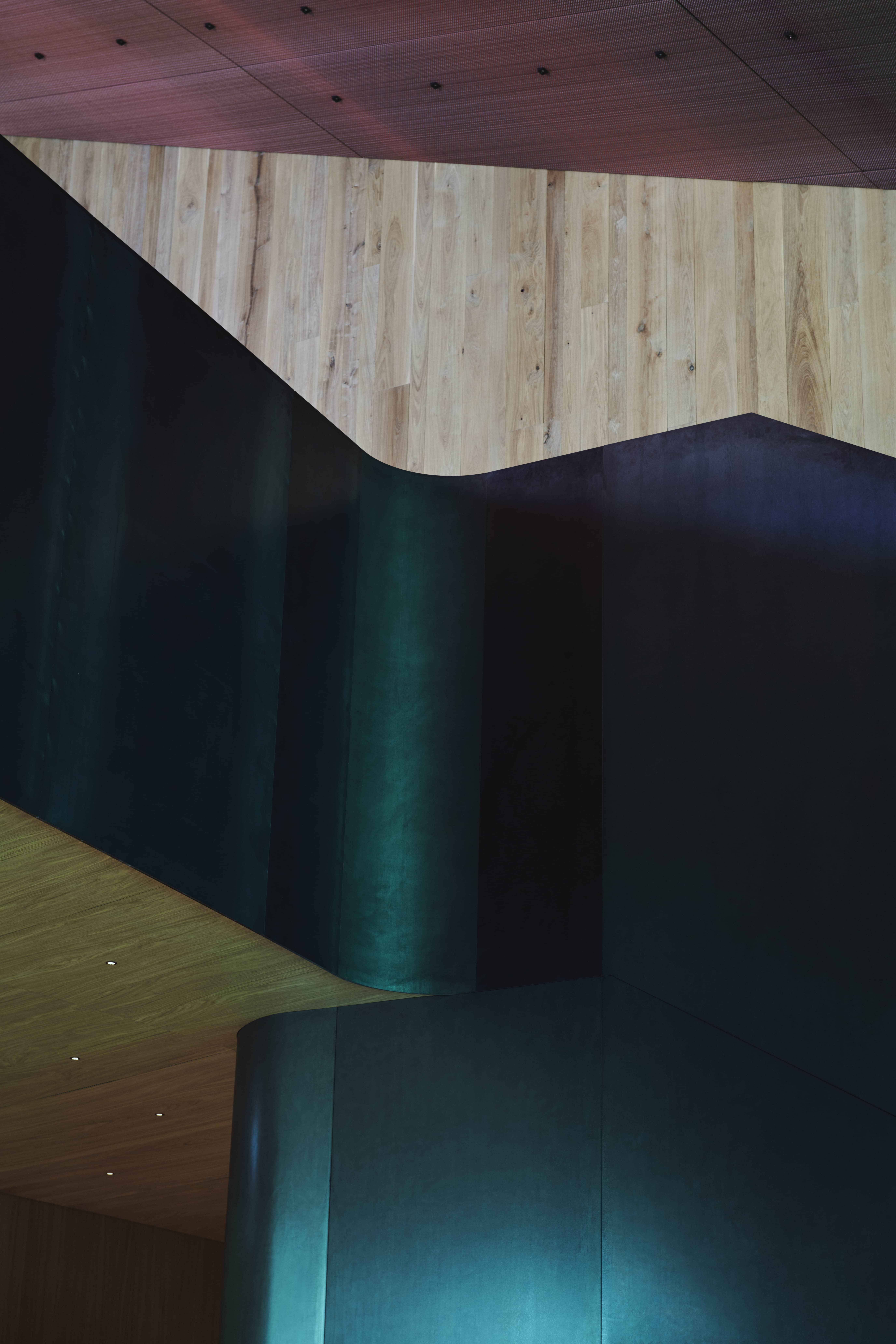 The second level hosts the champagne bar which marks the shoreline and thus, the beginning of the ocean. This border is highlighted by a narrow vertical acrylic window showing the sea level.
Eventually, it is time to reach the dining area, able to host up to 40 people. Thanks to a 11×4 metre window, this room provides a stunning view of the seabed, which changes naturally with the seasons.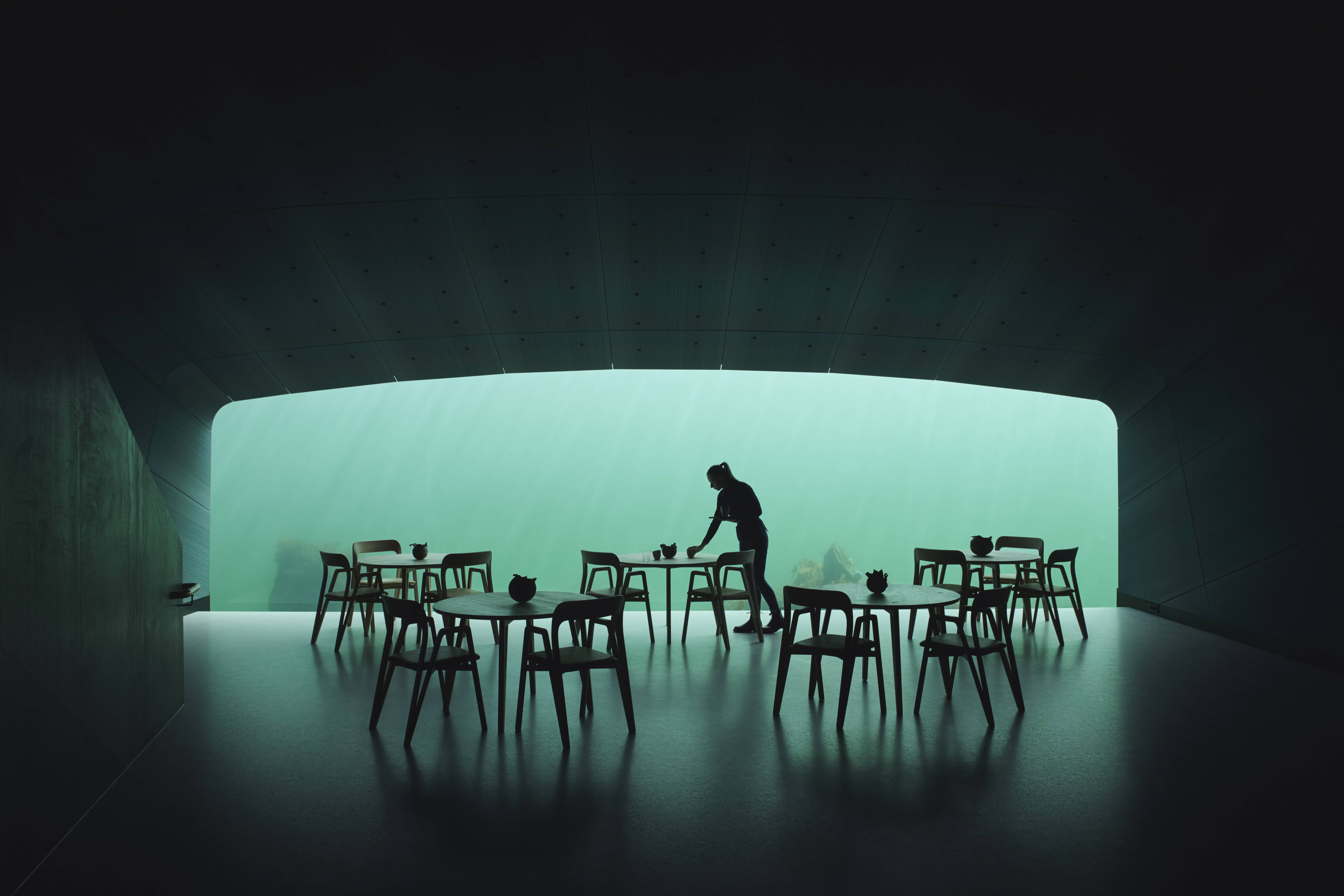 Natural light penetrates the water and reaches the restaurant's interior, creating a beautiful light and shadow effect. After sunset, the artificial light illuminates the seabed and attracts fish towards the window.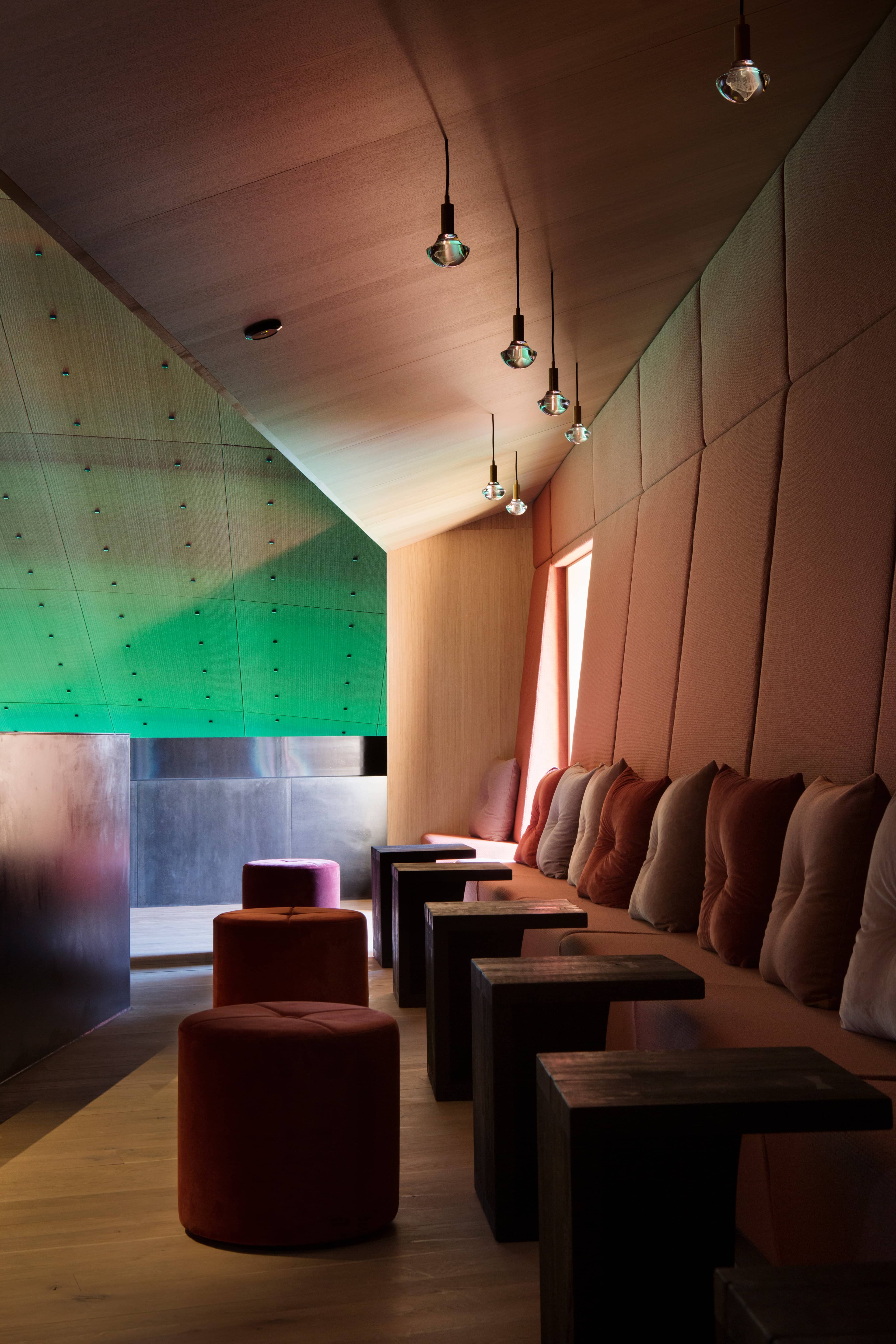 The restaurant's purpose is to create a culinary experience based on fresh high-quality local ingredients meeting the rules and demands of wildlife environmental sustainability.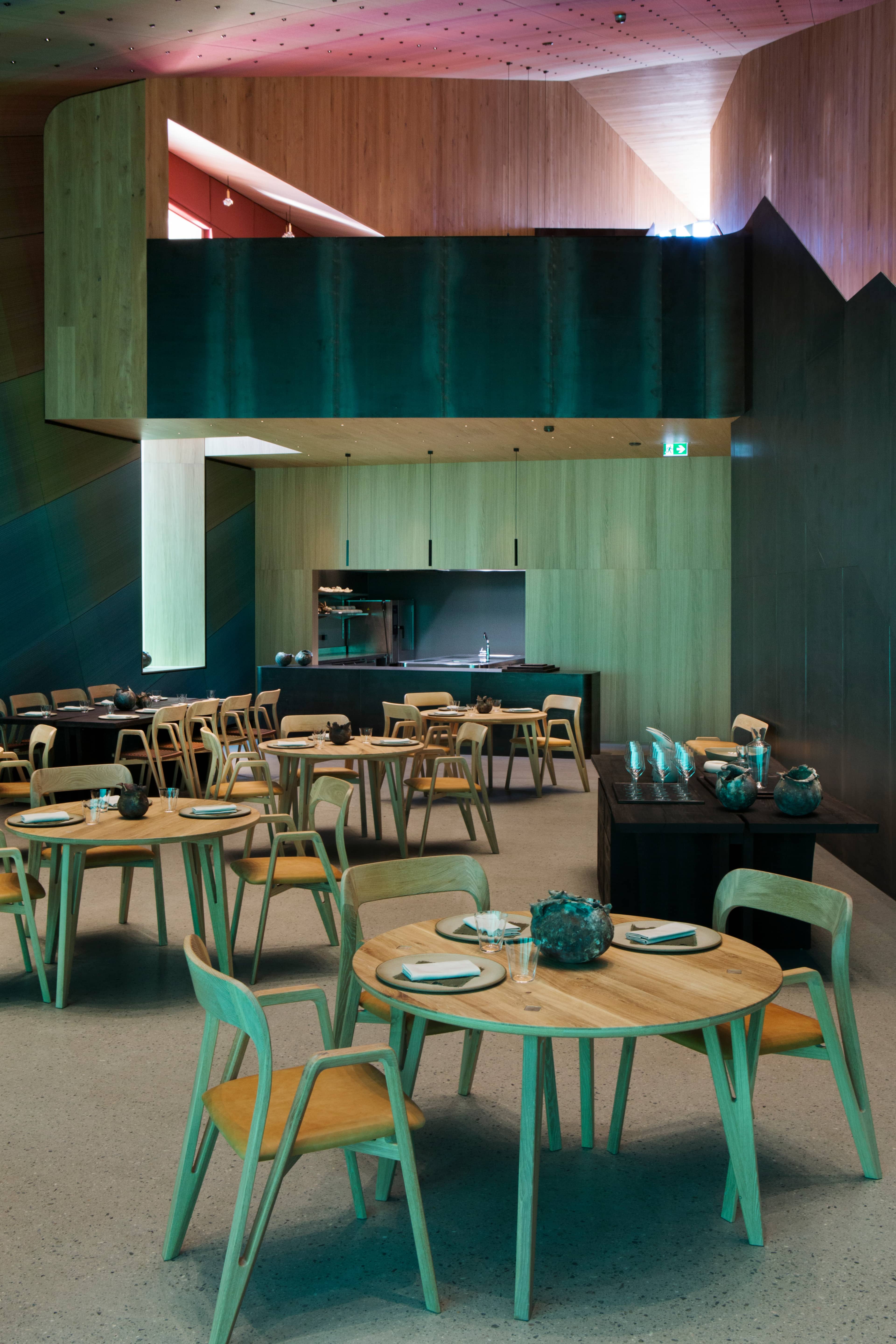 Nicolai Ellitsgaard, famous Danish chef, offers a menu in line with the location and its international team of 16 people with experience in Michelin-rated restaurants.
Images Courtesy by Snøhetta
Photographers: Ivar Kvaal, Inger Marie Grini / Bo Bedre Norge, André Martinsen