The Spheres: Amazon's tropical forest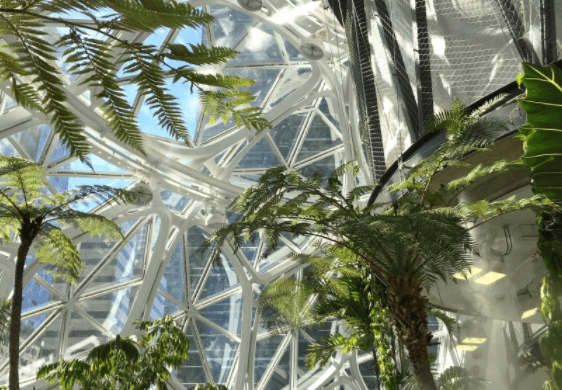 Just over a month ago, Amazon inaugurated The Spheres, its brand-new headquarters.
Located in the middle of the towers of the Seattle online shopping leader's offices, the structure of three globes connected to each other is supported by 620 tons of iron, a solid cement base and is covered by 6443 panels of tessellated glass to form a curved surface.
The geometric pattern of the facade is derived from a particular form present in nature and known as a solid Catalan.
Below the glass, a layer of film restricts the entry of UV rays and keeps the interior cool.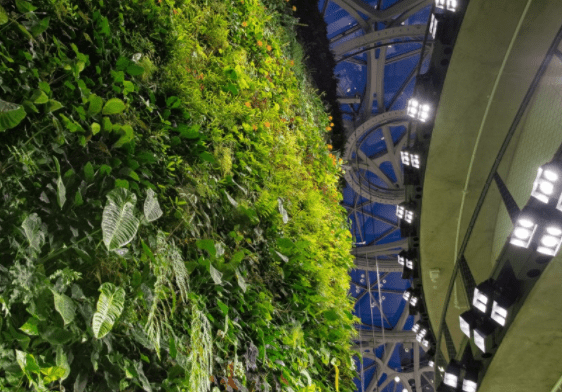 But what's special?
The bulbous shaped building, designed by the architectural firm NBBJ of Seattle, falls outside any standard and features a glazed space with more than 400 species of plants (some are very rare), from around the world's greenhouses and in need of a cool and humid climate. In fact, the daytime temperatures are around 22 degrees with a humidity of about 60%, while at night grades are lowered to 12 and the moisture content reaches 85%. The rivers, waterfalls and high walls covered with tall plants have been designed to carry people to a peaceful place like a tropical forest.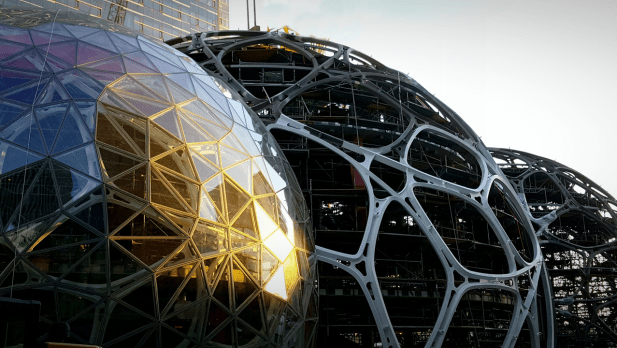 The Spheres can keep up to 800 employees, who have the opportunity to organize meetings in rooms that look like real tree houses, surrounded by the beauty of nature.
The Amazon Company describes the new headquarters as "a direct connection with nature" and some studies show that spaces with a biophilic design approach can inspire creativity and improve mental functions.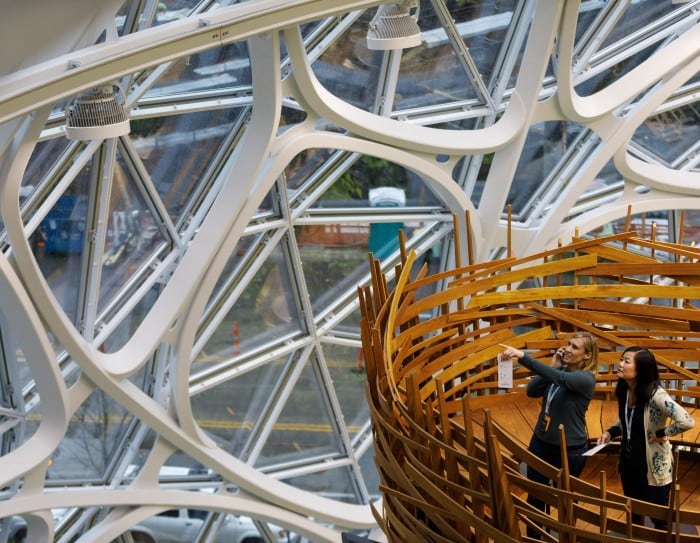 The Spheres isn't only accessible to Amazon employees, but is also open to the public upon prior reservation. In addition, educational events and programs will be organized in the future and two retail spaces will be opened on the ground floor.
CREDITS: Amazon