The meditative power of cement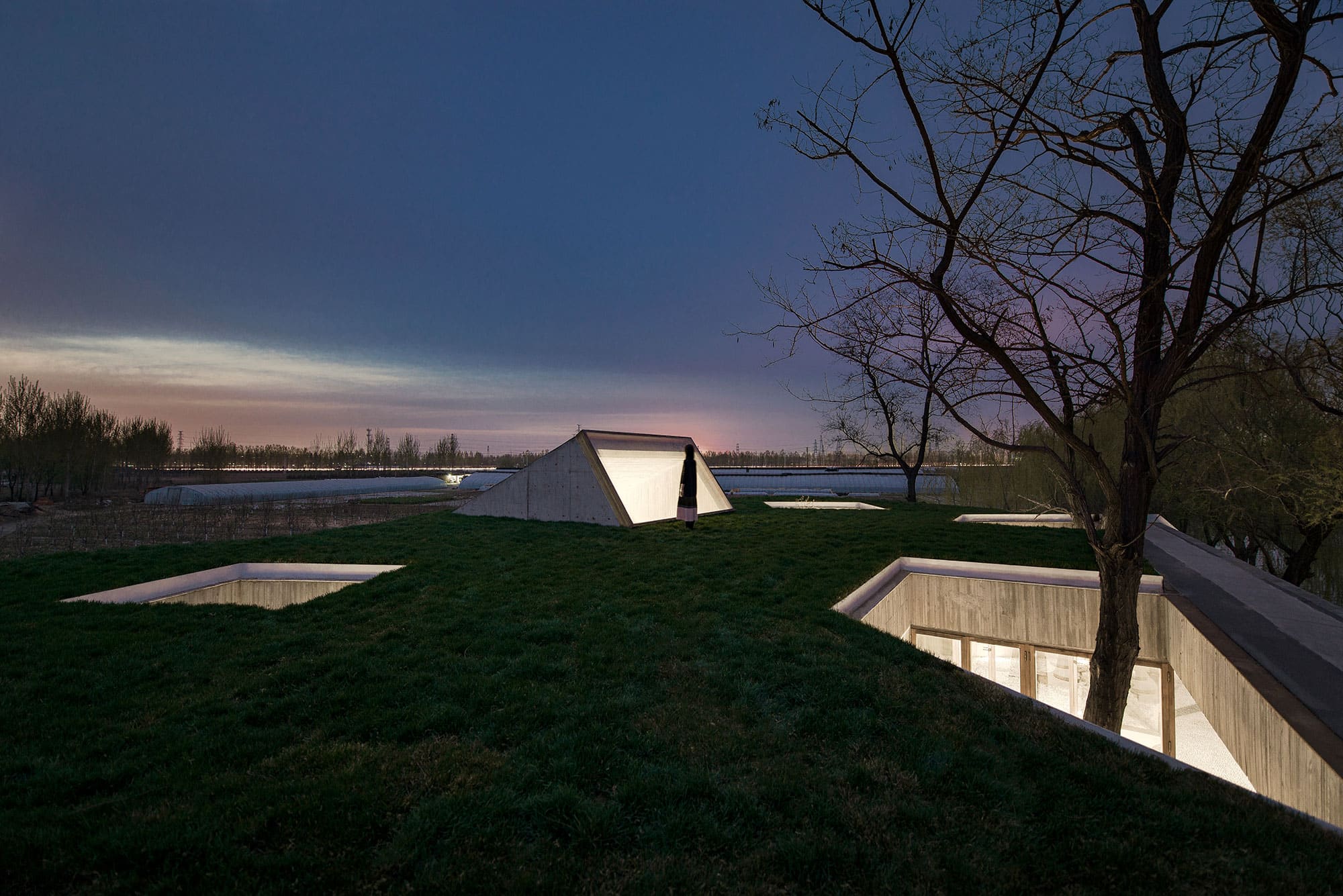 It's in Tangshan, a Chinese city on the banks of the River Tanghe, where the Archstudio architects Buddhist temple project comes into the world.
Thanks to the landscape characteristics, such as the presence of the river and the dense flora, the building of this masterpiece could be achieved avoiding drastic changes to the natural elements and smoothly following the surrounding flora. No tree was touched, in order to remain loyal to the soul of that place. For this reason, the building was structured underground, following non-linear sequences so not to harm the natural foundations of this place. It was projected to be like branches and roots extensions of the current forest, which forms 5 separates, but continuous sections.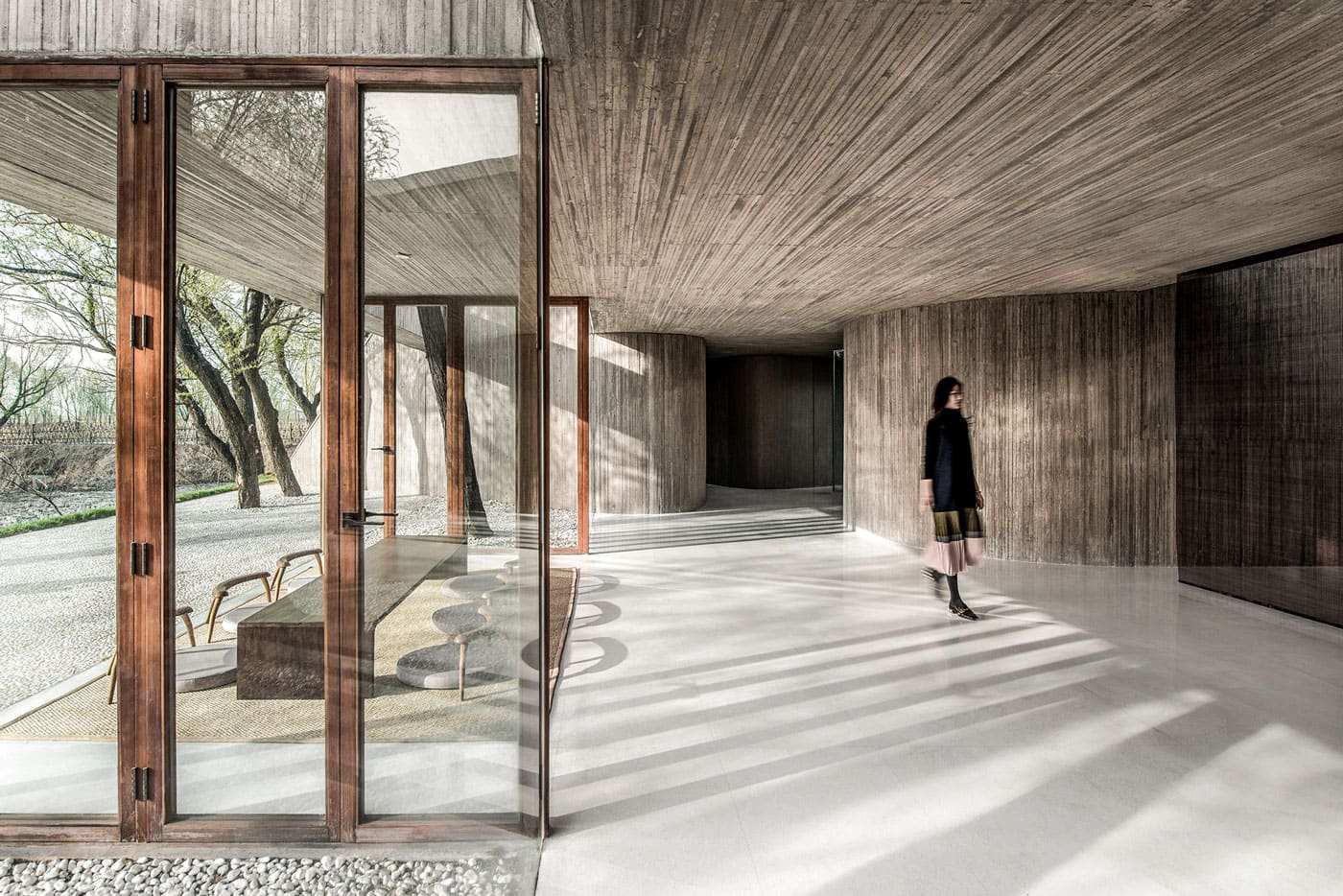 It's the exterior hall, which is dug into the ground and is used as entrance, that nurtures the feeling to be entering in a place committed to meditation and concentration: the high walls made of cement and the narrow path create a sharp figurative cut between the reality of nature seen from outside and inside the building, aiding to reach that mental state of peace for those who come in. The use of cement for the creation of each wall and the ceiling makes these elegantly fuse together, whilst the furniture, specifically made for the occasion, complete the style introduced by the wooden doors and windows. The stone used for the floor results interesting as well in its fair monochrome colour which matches with the whiteboards in the courtyard and the peddles nearby the river.
The geometry in this temple aims to the balance between the elements inside and those outside, evoking grace and significant ease in its spiritual duty of connecting nature and humankind.
Project credits:
Design company: Archstudio
Architectural design: Han Wenqiang, Jiang Zhao, Li Xiaoming
Structural design: Zhang Fuhua
Water and electricity design: Zheng Baowei