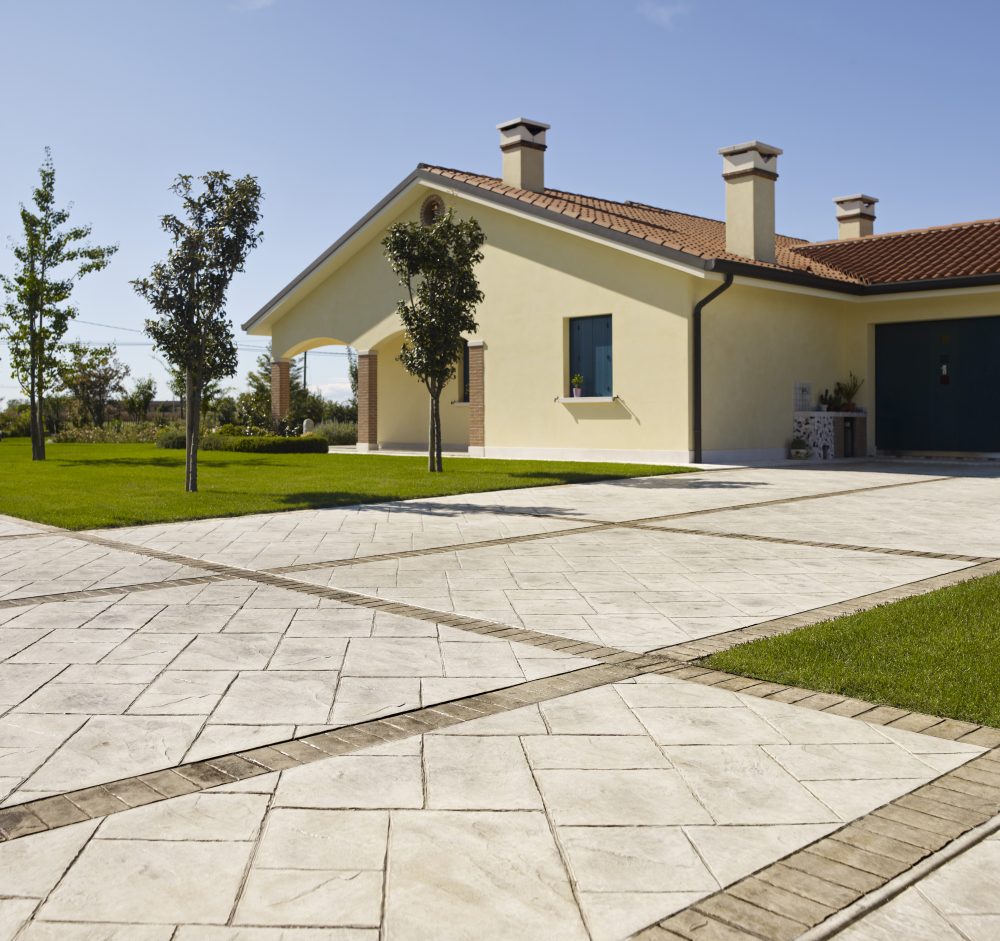 Concrete is renewed with Colo-Rè
Renew existing concrete surfaces quickly without removal.
It is not even necessary to remove existing resin.
You can choose the depth and intensity of the colour.
Textured and smooth concrete surfaces marked by time and weather can be easily renewed thanks to Colo-rè, the new product developed by Ideal Work for the restoration of concrete paving and internal floors.
Colo-rè is a solvent-based product that tones and refreshes the original colour and also protects the surface from weathering and wear.
Diluted acrylic resin application creates delicate nuances and an anti-aging effect, while pure use has a protective effect and also allows radically changing the colour of the flooring.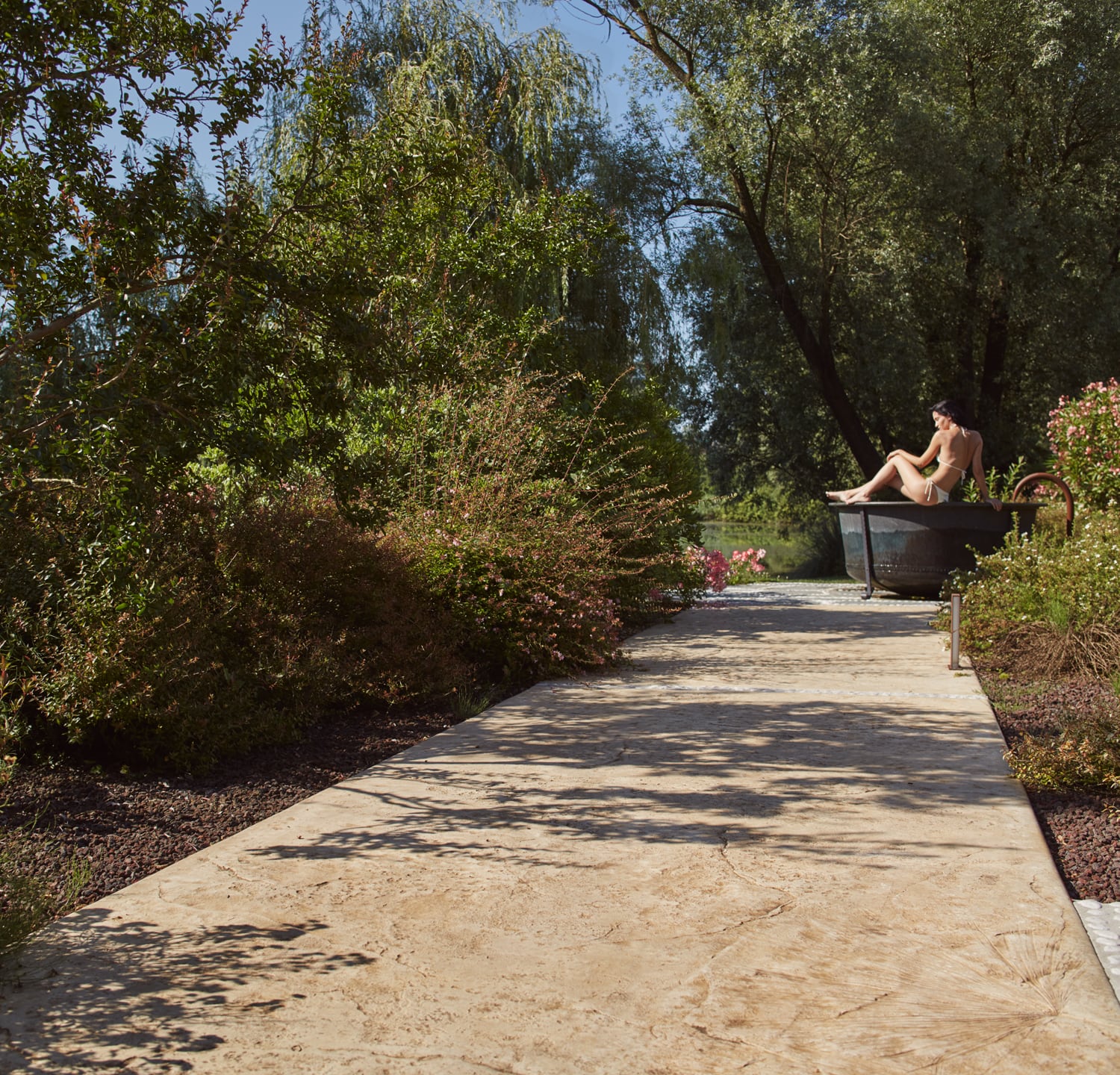 The simple spray application of one or two hands of Colo-rè on the old surface can eliminate stains and blemishes and gives new life to concrete and decorative paving, avoiding heavy restoration interventions.

Colo-rè is available in 5-liter tanks in 5 standard colours:
Bianco
Charcoal
Gray
Sun Buff
Black
Colo-rè is also available in custom colours according to the NCS table.
Download the colour chart